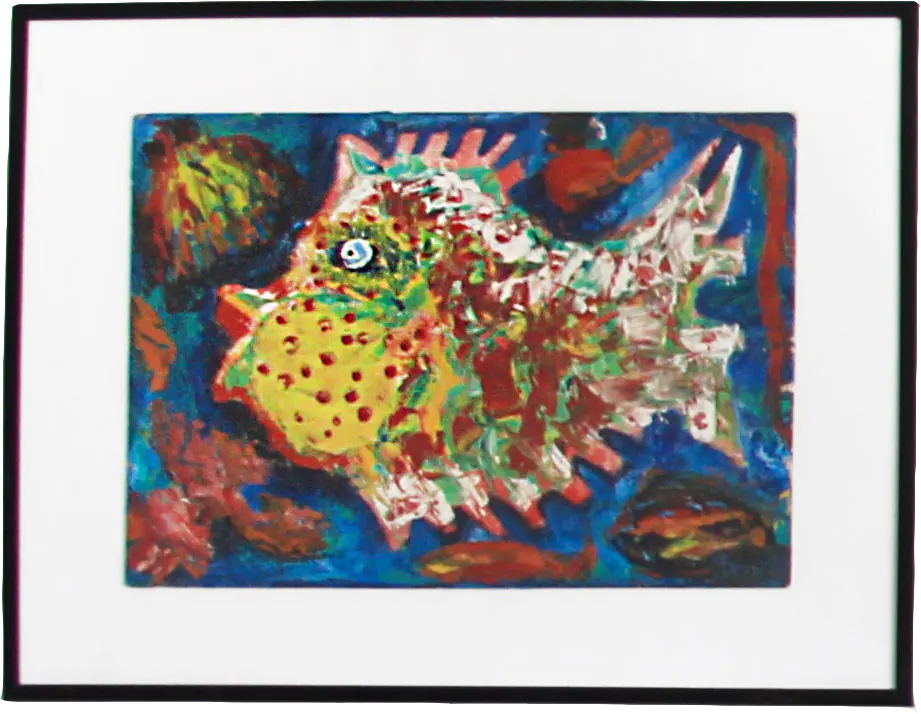 Shaun has two passions in life that combine into an extravagant show on Bonsai Alchemist. The one is for writing and the second bonsais. He's been writing fantasy and horror novels since 2000, while also creating online content since 2015. He's involved with writing for films and games. Finally, he's also the owner of a book publishing company.
He received his first bonsai as a gift in 2009 and has been growing several species in his quiet home in South Africa. He prefers propagating new life instead of buying bonsais at the store. His son and daughter share his love for nature, while his wife stares on at her introverted hermit husband.
Shaun M Jooste
Editor-in-Chief
Leri Koen was introduced to the art of bonsai at a young age. Some of her fondest memories from her childhood is watching her father tend his prized bonsai. These fond memories soon turned into a passion as she discovered her own love of the art, and admiration for these artists.
She could easily spend hours reading about different bonsai techniques, or marveling at some stunning bonsai.
Some of her favorite trees to use in bonsai include Acacia, Bougainvillea, Ficus. She is hoping to soon propagate a few Pomegranate seeds and Wisteria and watch them develop into stunning bonsai with care and love.
Deon was born and raised in Johannesburg. A family member introduced him to the art of Bonsai  25 years ago. She was in her seventies and nobody in her close family shared her love for her Bonsai trees. She tutored him in the many styles and techniques which she acquired over years. She also gave him his first Bonsai tree, planted in a beautiful container and about 15 years old. Needless to say, that started an intense partnership between orphaned, broken trees and Deon. On any Saturday you will find him meandering through a nursery looking for the ugly ducklings. Nothing gives him more pleasure than turning this duckling into a beautiful swan. His favorite is deciduous hardwood trees. He loves the seasonal changes. You know it is the start of spring when the minute, rubbery leaves appear. One by one they open until the tree is covered with leaves. Then it's autumn and they discolor with browns, oranges, and reds, and fall off. In winter you have the bare tree showing all the hard work you have done shaping the branches and trunk. He does like evergreens as well. They show very nicely all year round.
His daughter Leri shares his passion. Which makes it very special. Trading ideas on which branch to cut and which to leave. A family effort. His grandson aged five is also starting to grow his own Bonsai from seeds. So he can still enjoy them fifty years from now. Propagating new trees is a challenge that Deon accepts with a smile. From seeds or cuttings, you name it. He just loves creating new life. While in Johannesburg he also attended monthly Bonsai workshops. According to him attending these workshops are an excellent way to improve your skills. Whether you are a beginner or a master. You will never know every technique, skill, or tip regarding the art of Bonsai. Googling is fine and dandy, but the only way to really understand Bonsai is to get your hands dirty. Experiment, cut and paste and just enjoy. Viva Bonsai!
Ekta is currently living in Vancouver Island, Canada, famous for its natural beauty and gardens. Originally from India, she has also studied and worked in Scotland and England. She admires flowers and floral arrangements and loves to travel and spend time with nature.
She's currently exploring the world of bonsais and is looking forward to growing a red maple and a rose bonsai. In her opinion, empathy is an important trait in understanding our surroundings and making the world a better place; and thus, it's essential to keep an open mind to things and have a learner's perspective.
She also likes spending time with dogs and has an inclination for creativity. Writing, to her, is a good mental exercise and a great way to inspire new ideas in the minds of readers.
A newcomer to the bonsai world, Jarod Stengel aims to share his experiences with others. Having just one plant and plenty of research, the journey ahead is one to remember. He is looking forward to sharing his adventure with our readers as he applies his bonsai knowledge to his articles and real life.
Jane grew up in rural Kwa-Zulu Natal, South Africa. From a young age, she learned to love tending to various farm animals and pets, climbing trees, playing on her own in the garden, and exploring around the small-holding, as well as around the nearby stream and dam. She loves the natural world, and she does not love the big city.
Although she is a big outdoors person, Jane is also an academic. She has recently completed her Ph.D. in Philosophy and is working on a book project based on her Ph.D. thesis. She hopes that researching and writing about bonsais may be a good way to begin integrating herself slowly back into the real world, after so many years of writing about philosophy!
Olwethu Msesiwe has been a writer even before she knew it. Inspired by the stories told in her hometown, she became a storyteller. Her writing revolves around poetry, psychological thrillers, and drama. At a young age, she was fascinated with trees that filled her garden at home. One day her grandmother brought home a ficus, and since then she began studying and understanding Bonsai trees.
Russ has always been on his own unique path. He was introduced to bonsai and horticulture as a way of life through photography on his work lunch breaks. An avid lover of the older way of life, he loves watching happy tiny plants take root in a chaotic world. He has since started cultivating a wide array of flora from his mid-century home in South Africa. Russ has a massive appreciation for how ancient peoples benefited from a more nature-centric life and wishes to one day retire to a riverside cottage in a forest. He hopes to continue learning and growing himself, with his cat, bonsai and… ahem… all sorts of natural remedies.
JW is a media scholar and writer from Dallas, Texas, he is currently working towards his Ph.D in Communications. At the end of high school a dear friend taught him how to fly fish; they would end up guiding together for years in Colorado and Oklahoma. It was during these years that JW fell in love with nature, the plants, the land, and the animals.
It took many years of trial and error for him to develop a talented green thumb, but much like fly fishing, patience is everything. JW enjoys maintaining his bonsai plants, along with his house plants and herbs, and the occasional pepper plant. Out of all of his plants young and old, his favorite is his Jacaranda bonsai.
I have always been a keen cricketer and enjoyed the outdoors, including gardening from time to time. At the age of 60, I often sit and marvel at the awesome wonders of creation. Cooking, reading, and writing are my main hobbies.
Anastasia-Alexandra Nenova is a writer and fighter. Her newfound passion for Bonsais has been inspired thanks to her mother; which began with a Baobab Bonsai from Dakar, Senegal.
But in reality, she was introduced to bonsais years before. For her mother's 45th birthday, Anastasia and her father gifted her with a Bonsai.
When Anastasia's not busy training and competing in Judo, you will find her writing and growing her new collection of bonsais.
Anastasia-Alexandra Nenova
Writer
Kelsey grew up surrounded by plants of all sizes and descriptions, ranging from the tomato plants in her family's garden to her own lucky bamboo plant. As a result, she discovered a love for all plants at a young age.
This inspired her to begin learning the basics of how to take care of a plant. Although Kelsey only recently developed an interest in bonsai trees, she looks forward to getting the chance to explore wherever her interest in these beautiful plants may lead.
Priyanka loves writing about all things bonsai, from the history of the art form to how to properly care for your plant. She also enjoys writing about other plants and gardening in general. She's done a lot of research on bonsai trees and their history, and it opened her eyes to the world of miniature gardening.
Bonsais are so small and delicate, but they're so full of life. Her passion for Bonsais is what got her attracted to miniature gardening. She has converted a corner of her living space into the prettiest Bonsai garden. She loves that Bonsais make her feel like there's more to this world than just what we see around us every day.
Katherine has always had a certain kind of love for all kinds of different trees. Trees don't judge or have egos, they just grow their roots into the soil and love. Bonsai trees have soul magic, and they attract a unique group of people.
Katherine was introduced to bonsai by Shaun and from there, her love for the miniature trees grew even more. Her love in the research developed into an obsession to understand the meaning of these bonsai trees. They each have a mind of their own and studying bonsai trees has taught her to stay strong and to not give up on what you want.
Joy is a passionate perceiver of blissful nature residing in India, and Bonsai plants are his expertise. He disseminates sheer adoration for the care, maintenance, and growth of these small soulful things.
Joy believes in the magical vibes of these Bonsai plants that can imbibe positivity, well-being, happiness, and bonding with their unique cosmic streaks.
He is also an avid learner of the botanical field and holds a bachelorette degree in the same. His innate abilities to connect with these miniature trees and flowers prompted him to research, write and curate awareness about these plants.
Crafting bonsai-centric content, travel, and leisure time with nature is mental therapy. Favorite picks in this genre are Drake elm, Ficus, Acacia, and Bougainvillea.
Are you enjoying our content? Make sure you don't miss out on any of them by visiting our Blog