How To Grow Wisteria From A Seed
Flowering with a pale purple, the wisteria tree is a gorgeous sight to behold. It's an amazingly easy tree for beginners to start growing, as you'll see the sprout within a few weeks and with minimal effort. When fully grown, the leaves and flowers create a weeping effect, ideal for open gardens and bonsais.
Gardening, for many, can seem like a chore or feel agitated by the entry point. The wisteria is an extremely easy tree to begin growing, regardless of your prior experience. We'll walk you through all the steps needed to grow a healthy plant that will one day bloom with purple flowers.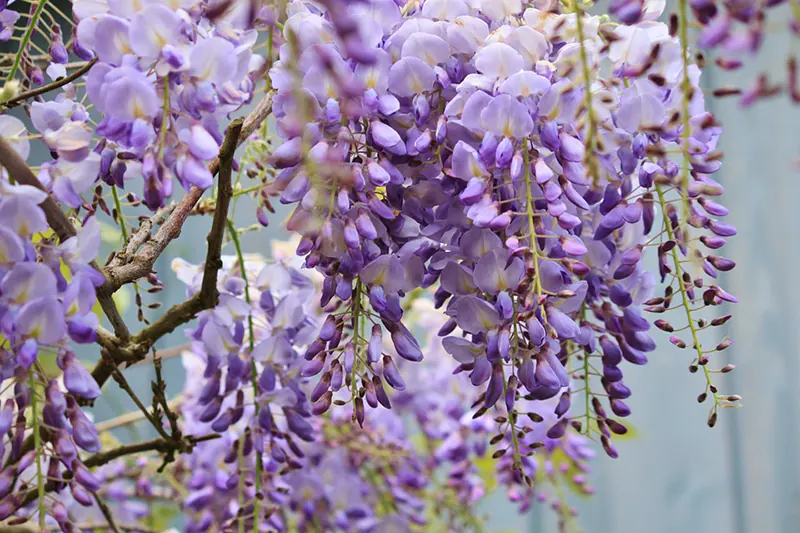 The Ease Of Growing Wisteria
Wisterias are surprisingly easy to grow once you know the process. All you need to begin with are wisteria seeds, a jar or bowl, some paper towels, and a pot with soil and compost. During the early stages of this tree's life, you don't need any tools to nurture it or any special skills.
Due to the ease and high germination rate, you'll have extra trees if you grow multiple seeds. The wisteria trees are amazing gifts, being easy to care for while in the early sprouting stage.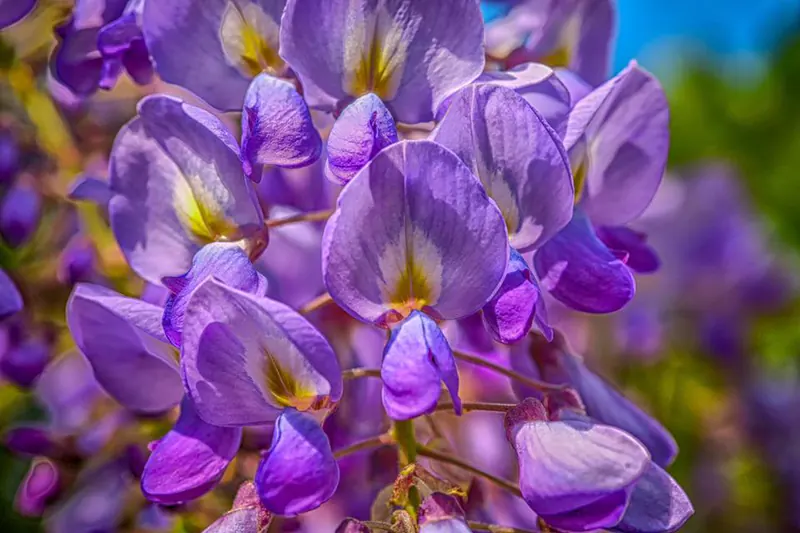 Growing Your Wisteria From A Seed
Through these three steps, we'll take you through the process of germinating a wisteria tree and nurturing it to grow fully. These steps are ideal for bonsai or regular gardening, as the germination process is the same.
Step 1: The Seeds
There are multiple ways to prepare wisteria seeds for potting. One of the most common methods is to lay the seeds in a paper towel for a week or until a root starts sprouting. This method is simple and quick to do, requiring only a brief dampening as required.
Submerging the seeds in a bowl or jar of water is another option. This method will allow the seeds to soak up water and prepare to open. If you close the jar and wait one to two weeks, seeds will start to open and expose their roots. 
If you soak the seeds in a bowl of water for two to three days, the seeds will swell up in size. These seeds can be planted as is but will need to remain closer to the surface in their first pot. This lack of layering can expose the seeds to birds, potentially killing the wisteria before it sprouts.
Step 2: Potting The Seed
Now that the seeds have begun to germinate or are swollen with water, it's time to plant them in a small pot around the size of a mug. Regular garden soil with a thin layer of compost will keep the seed healthy and growing. 
Plant the ungerminated seeds directly into the soil; seeds that have germinated need more attention. These seeds will take longer to sprout compared to those left in water or a damp paper towel until they open.
If the seed has germinated, plant it with the root facing down. Cover planted seeds with soil and a thin layer of compost. 
Step 3: Moving to a larger pot
Once the seed sprouts and grows a few inches, it's time to move it to a larger pot or more permanent location. Begin by carefully digging the sprout up, removing it from the previous pot. Make a well-sized hole in the soil, large enough to fit the roots of your wisteria sprout. 
One of the keys to ensuring good repotting is watering. Water until the soil is wet and sprinkle over a layer of compost. Regular soil will work wonders while helping the wisteria grow. While growing, the tree needs plenty of sunlight; if you're keeping it outdoors, find a location that receives a lot of morning sunlight but shades it from the harsh afternoon sun. If kept indoors, a sun-facing window is the best location to keep the young tree.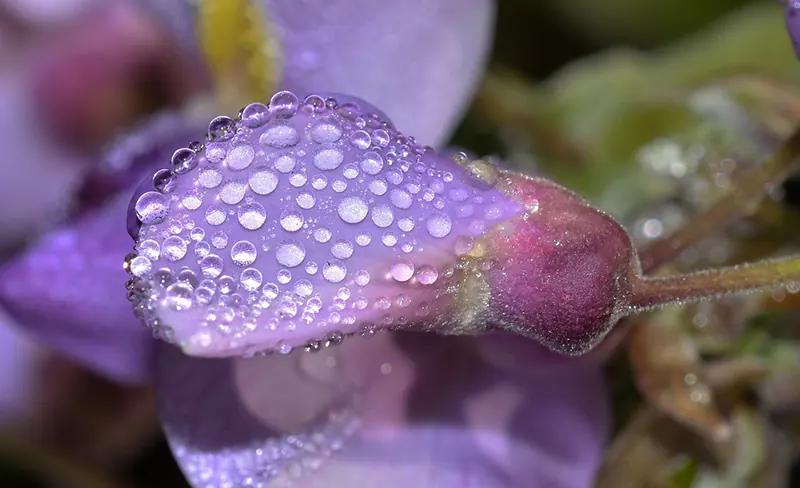 Wisteria Facts and FAQ
Wisterias are a sight to behold and, if you've grown your own, to take pride in. Let's get to know the tree a little more.
There are

ten species

of wisteria, with the most common being the Japanese and Chinese variants.

The wisteria is a part of the same family as peas and beans, the legume family.

When grown from a seed, the wisteria may take

decades to bloom.


Slow Anticipation
A gorgeous plant, the wisteria tree is a breeze to start growing. While it may take over a decade to bloom in some situations, making it a rewarding and pride-filled moment when they finally bloom. If you're a new or experienced gardener or bonsai grower, this tree will always be rewarding to grow.