Bonsai Tree Symbolic Meaning: A Modern Look at these Spiritual Trees
One aspect of growing these wonderful trees is knowing bonsai tree symbolic meaning. There are various aspects to consider, such as spiritual symbolism, personal touches, and environmental factors. While there are generally accepted meanings, it can also be something that's close to your heart.
In this guide, we'll show you what the bonsai tree represents today and discuss the spiritual side of maintaining these plants. Also, we'll show you how the style and shape can give your bonsai tree new meaning. Finally, we'll touch on the top 5 bonsai tree symbolic meanings we feel will interest you.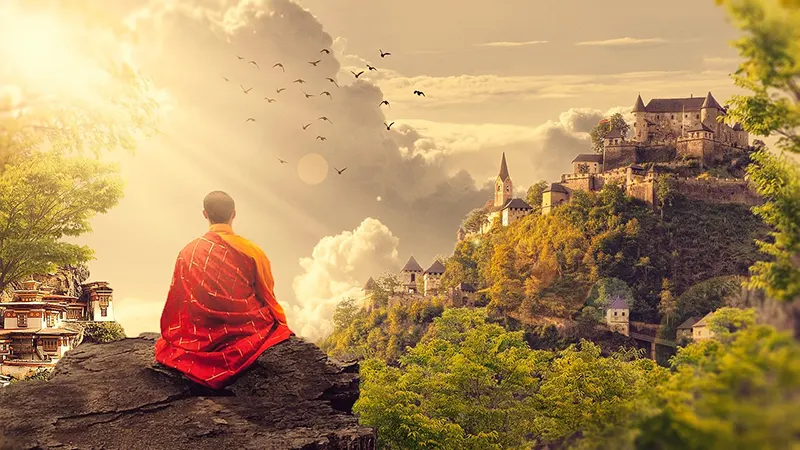 What Do Bonsai Trees Symbolize Today?
A standard bonsai tree definition is that it's a small tree grown in a container instead of out in the open land. Of course, they mean more to us today than that. In many cultures and beliefs, bonsai trees symbolize harmony, peace, balance, luck, or fortune. There are even Buddhist monks who use them as part of their meditations.
Even if you don't have a spiritual side, there are practical meanings for bonsai trees. For those who have long days of work and study, spending time pruning them gives people a chance to clear their minds. The art of caring for them also helps to enhance patience and slow down anger. All it takes is moving away from the world to your bonsai environment to ground yourself and gain some sense of clarity.
Spiritual Meaning of a Bonsai Tree
For the most part, a bonsai tree represents the spiritual and magical side of life. You can pray or meditate near them, enjoying the fresh oxygen and wonderful scent of the flowers. Even the colors have parts to play, especially when it comes to aligning the chakras. Some people even place crystals at the base that connect to the bonsai tree symbolic meaning ( and when I say some people, I mean me).
When we speak about the spiritual symbolism of bonsai trees, we of course mean aspects like harmony, good fortune, balance, and peace, to name a few. Spiritualists assigned specific meanings to bonsai species more than 2,000 years ago, and they still hold to this day. Spending time visualizing what it is you need with your bonsais has been known to be beneficial. Even if you believe in a deity, you can share the energy with your tree when praying for your desires.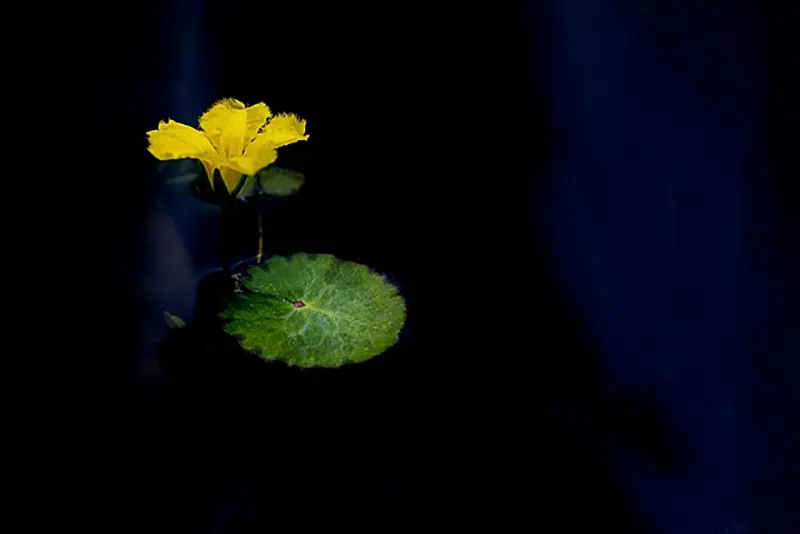 Do Bonsai Shapes and Styles Affect the Symbolic Meaning?
Besides the standard spiritual bonsai tree symbolic meaning attributed to various species over time, you also have personal meanings based on shapes and styles. For example, the slanted style makes the tree look like the wind has blown it to the side. It represents standing firm during the most challenging of times and becoming stronger through the process.
Formal upright has an air of grace about it, while informal upright celebrates the beauty of imperfections. The full cascade bonsai style represents patience and harmony, while the semi-cascade showcases balance. 
Even the forest bonsai style has meaning! It shows solidarity and unity with strength in numbers, indicating how we can rely on each other in times of need. No matter how you look at it, the shape and style you choose for your bonsai tree will also have a symbolic meaning.
Top 5 Bonsai Tree Symbolic Meanings by Species
Now that you have a better idea of the general bonsai tree symbolic meaning, it's time to look at some species with popular meanings. They aren't only beautiful but are ready to join you on your spiritual or practical journey.
Jade Bonsai: Abundance
You'll notice that many people who believe in feng shui grow and maintain the Jade bonsai. It represents abundance, harmony, and success. As a succulent tree, it has so much love to give, growing easily from cuttings. It's one of the top bonsai trees to give someone as a gift, especially a newly-wedded couple.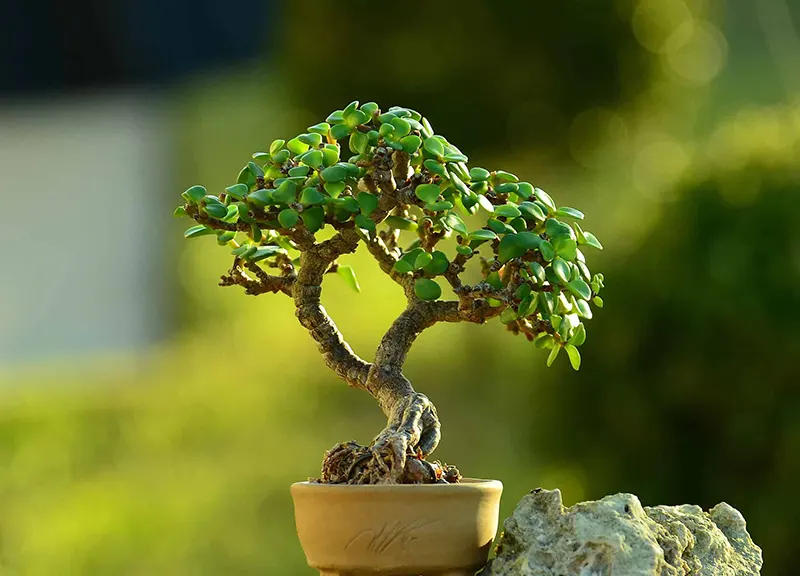 Cherry Bloom: Divine Existence
The wonderful Cherry Bloom bonsai is a beauty to behold. It goes through cycles of life and death, with flowers in spring before they fall in the later summer. It's a constant reminder that all things come and go, and yet life continues: a reminder of the divine essence in all of us.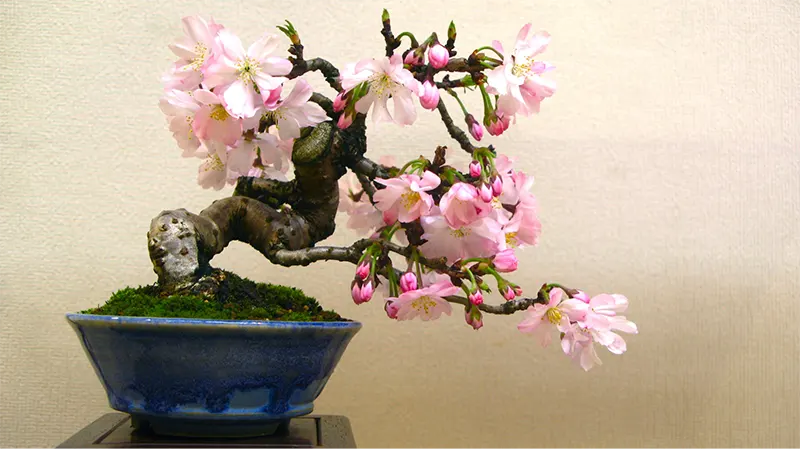 Image source
Ficus: New Beginnings
One aspect of the ficus tree that many may not know is that it sheds its leaves whenever you move it to a new environment. From there, it spends the next few months developing new ones. It's symbolic of starting over or new beginnings, which makes it an excellent gift for many occasions.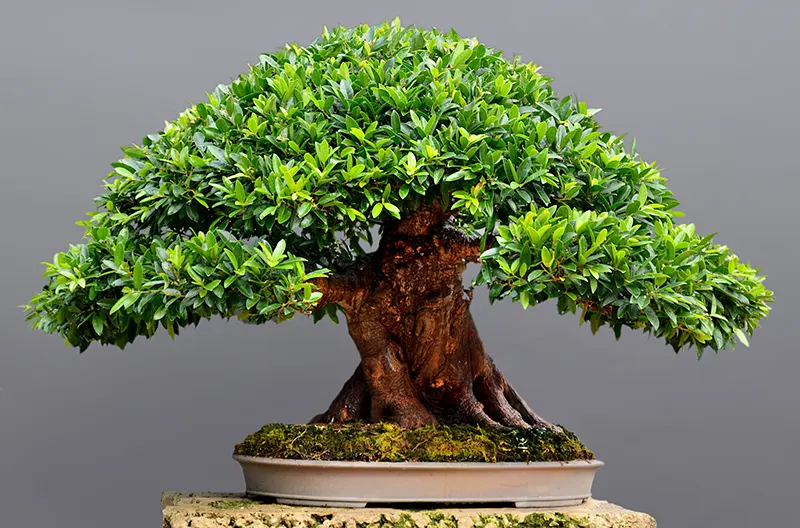 Image source
Chinese Elm: Intuition and Wisdom
This gorgeous tree radiates balance, love, and serenity. When you spend time with it, it feels like the bonsai shares ancient wisdom and intuition with you. There's something regal in its appearance, and it's helpful when you feel stressed or angry.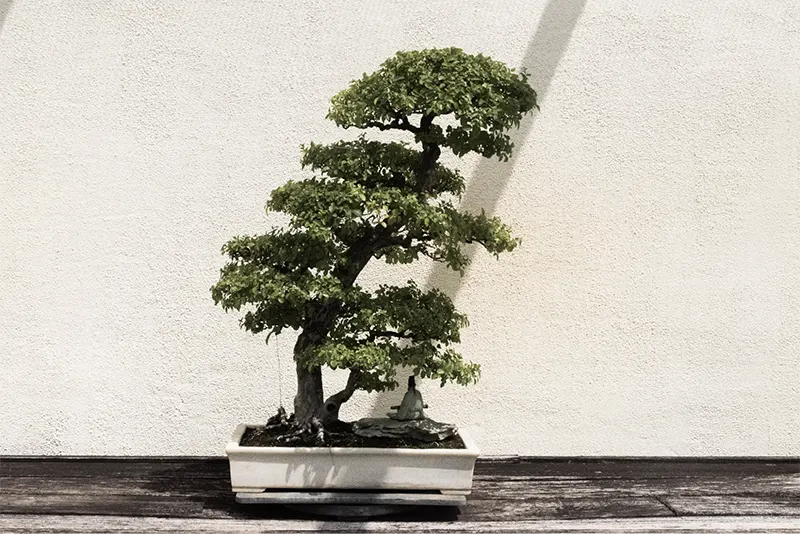 Gingko: Perseverance
Did you know that the Gingko tree comes from dinosaur times? It's one of the last surviving species in its family, having made it through several extinction-level events. Therefore, it symbolizes perseverance even in the toughest of times.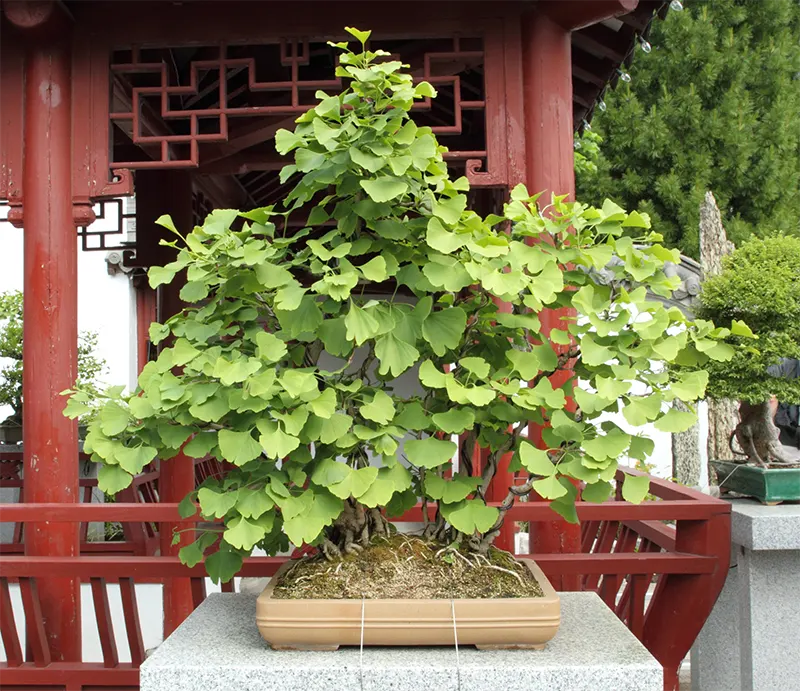 Image source
Final Thoughts on Bonsai Tree Symbolic Meaning
When it comes to the bonsai tree symbolic meaning, you don't only need to consider the spiritual side. Each of these trees also has personal meanings to each of us, which no one else can share. When you're having the hardest time in your life when you just want to break down, they are there, ready to share their energy.
Reach out and spend some time with a bonsai tree today!