Don't miss out on our latest bonsai guides!
Bonsai Alchemist has been writing many guides over the last year in an effort to help you care for species you might have at home. It's a passion of ours, not only growing our own small trees but also writing about them. However, you might have missed a few of our latest ones with all the news we've been sharing.
I'm going to end off this week by sharing some of our latest ones with you to make sure you have a chance to read them. It's pointless spending so much of our time and energy creating them if no one reads our dearest bonsai guides.
Top Bonsai Guides for our Readers
While we treasure all of our bonsai guides and articles on bonsais, we have a few new ones we want to share with you. These care sheets, as we like to call them, also contain helpful information on the genera. I hope it motivates you to obtain these trees for your home.
Pyracantha Ultimate Bonsai Guide
You should be able to identify the Firethorn bonsai from a distance. It has stunning bright berries in the summer, which may extend into autumn. The evergreen genus usually has green leaves for most of the year, unless you find a deciduous type.
You can keep a Pyracantha bonsai small or big, and there's even the opportunity to develop it as a tiny shohin. Fortunately, it's a forgiving genus, which makes it ideal for beginners.
Camellia Bonsai Care Guide
I have a Japanese Camellia tree in my garden, but I haven't air-layered a branch into a bonsai yet. These bonsai trees have flowers that look like roses, which is why I often refer to my tree as a Japanese Rose tree. 
The species in this genus have dark green leaves that look outstanding all year long. With the bright flowers that appear in the spring, it will cast a strong contrast that's a beauty to behold.
Extensive Hibiscus Bonsai Guide
One of our largest guides is for the Hibiscus bonsai tree. There are so many species and items to consider, you can spend a long time enjoying the content in this article. If there's ever anything you needed to know about it, you'll find it here.
This Hibiscus guide has been featured on many of our other articles. There's a reason it's become so popular, as not many countries know about it as a bonsai yet. We're trying to change that by making as much noise about it as possible.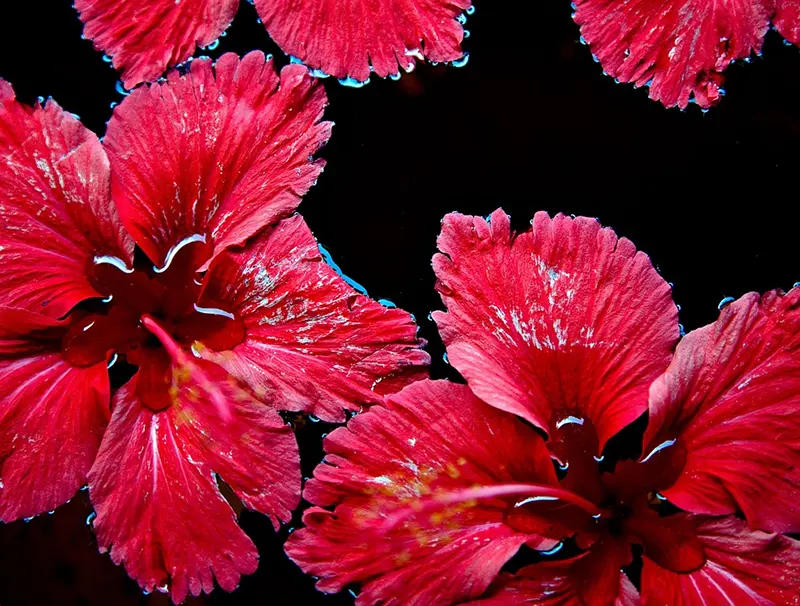 Which bonsai guide did you enjoy?
There you have it! Now you don't have to worry about missing out on our latest guides on bonsai trees. Sure, I know you could have found it on our Blog page, but there's always a chance of missing them when the news and other articles appear. Please spend some time supporting us and reading through each of them.
Also, let us know which guide you enjoyed the most. We'd love to hear some feedback, such as maybe spreading longer articles over several pages. We're experimenting with some galleries to see if they work better for our readers when it comes to the experience on our site.