What Types Of Bonsai Wire Can You Buy?
Wiring your bonsai is a natural step once you've propagated a new tree. However, it can take years before your bonsai is old enough to begin wiring. With many types of bonsai wire available on the market and everyone doing their own spin on wiring, it can be confusing for anyone learning to shape their tree.
Fortunately, we're here to help you understand the types of bonsai wire, give you some tips, and explain why wiring is a crucial part of shaping your bonsai.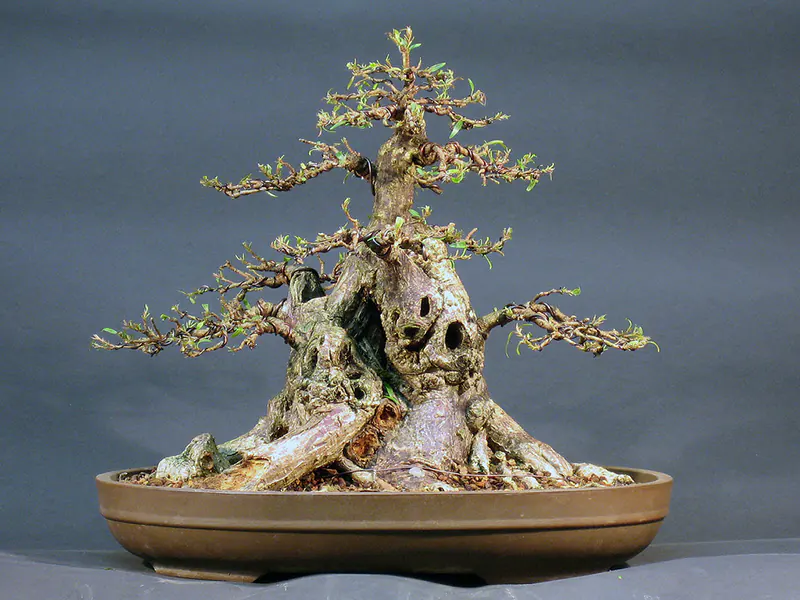 Image source
Why You Need Wire When Growing A Bonsai Tree
Wiring is one of the main topics you'll find when looking up any bonsai information. It's a key step in the shaping and growing of almost any tree. For many, growing a bonsai tree is an art form and shaping is the same as painting.
Why You Should Wire Your Bonsai
Wiring is decorative and helps define the artistic form of your bonsai tree. While it will never be a necessity it's considered a part of growing the tree. Wiring will help you create a more natural and picturesque bonsai by shaping its branches and trunk. One great example is the windswept style of bonsai which angles the tree in a bent fashion, with its branches curving as if blown back by the wind.
Is Wiring A Must?
Wiring is only necessary if you're shaping your bonsai tree, which for many is an essential part of growing one. However, without wiring, the tree will grow naturally and more uncontrolled. Pruning will be the main method of shaping without any wire. While it is possible, we only recommend avoiding wiring if you want your tree's growth to appear more sporadic.
Alternatives To Wiring
While useful to a lesser effect, these methods will still help you shape and manipulate your bonsai's trunk and branches. Yarn and jute rope are common alternatives that are softer and less likely to damage your tree's bark. Additionally firm yet flexible strings such as ribbons will work as long as the material has no elasticity.
The Different Types Of Bonsai Wire Available
There are several different types of wiring available when it comes to shaping your bonsai tree. We look at the two most useful types of wire for bonsai tree shaping.
An anodized aluminum wire that's safe for bonsai use, this wire holds its shape well while being easy to manipulate. The material is resistant to corrosion and great for use on bonsai or other plants.
Why use this wire?
Rust-resistant

Easy to bend

Comes in multiple colors to match your bonsai.
Summary
A great set of wires that'll help shape your tree. Being easier to bend than most copper wire is great for beginners.

A selection of five thicknesses of wiring, the starter kit is ideal for anyone growing their first bonsai tree. All wires are made of annealed aluminum and are easy to bend while retaining their strength.
Why use this wire?
Variety of thicknesses to fit your needs

Rust-resistant

Easy to use

Comes in black, brown, or green to fit your needs.
Summary
Overall this starter kit is a great set of aluminum wires to begin with as you learn to use varying thicknesses on a bonsai tree. The material is bendable yet rigid and works well.
Made from Aluminum, this wire has an anodized coating that helps protect it. The wire can be reused with ease and applied with little force needed.
Why use this wire?
Easy to use

Protective anodized coating
Summary
A suitable thicker wire for any bonsai needs. The wire is protected and works well when shaping your bonsai tree.
Wire with an assortment of widths from 1mm, 1.5mm, and 2mm. The metal is safe for use on bonsai trees and bends easily when shaping. 
Why use this wire?
Conveniently wraps around bonsais

Three sizes of wire
Summary
If you're looking for a bulk buy of various thicknesses, this is an ideal set of wiring to pick up.
Wiring Tips To Keep Your Bonsai Growing Well
Wiring will always be a challenge, even to experienced bonsai growers. Sometimes you'll learn a new trick several years into the hobby that revolutionizes how you shape your tree. Here's a short guide to help kickstart that experience.
Anchoring
Anchor your wires to the roots before you start wiring. This method is essential and will keep your wire held firmly in place. When anchoring, be gentle with your tree's roots and use a fine object to separate and untangle the roots before you begin.
Cuts Help You Bend Branches
Creating a small cut into the bark of thicker bonsai trees may sound harmful, but helps you bend the tree during drastic shaping. These cuts make it easier to manipulate thicker branches or trunks and will heal back. 
Double Wiring
Double wiring involves using wire across two branches for additional strength. Begin by cutting a suitable length for wire to wrap around the trunk and each branch at least once. Wrapping around each stem twice or more is advised as this will provide more strength.
End Of The Wire
This process can be challenging, especially to newcomers. Take your time making the incisions and avoid using any steel wiring. After all, bonsai trees are about patience and taking your time to create something beautiful. Using the tips and finding the correct wire for your needs will help you create that artful tree.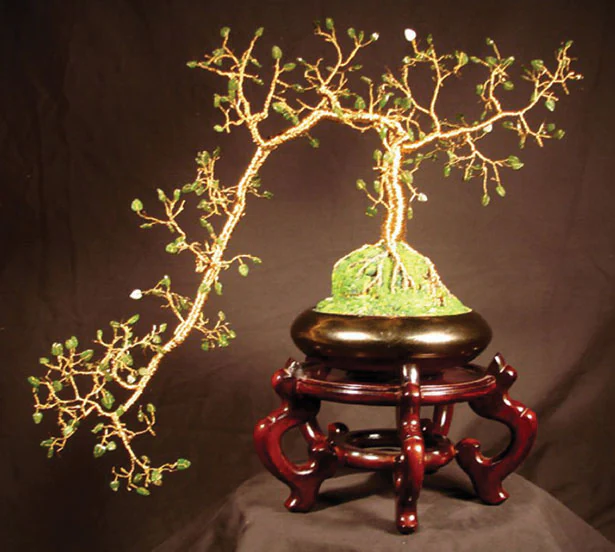 FAQ About Wiring Your Bonsai Tree
Here are four of the most commonly asked questions when it comes to shaping and wiring your bonsai tree. We answer whether you can use steel wire, the bonsai's age, and how to attach wire or bend a tree's trunk. The process is delicate, and these four questions will help you on your way to shaping that perfect bonsai.