How To Propagate A Dwarf Schefflera
The Schefflera is an evergreen plant in the ginseng family, often grown as a shrub or tree. The tree is ideal for propagation within apartments and complexes where you have little access to a constant source of sunlight.
In this guide, we'll walk you through the various ways to propagate a dwarf Schefflera and start growing your own bonsai while explaining the differences among its varieties.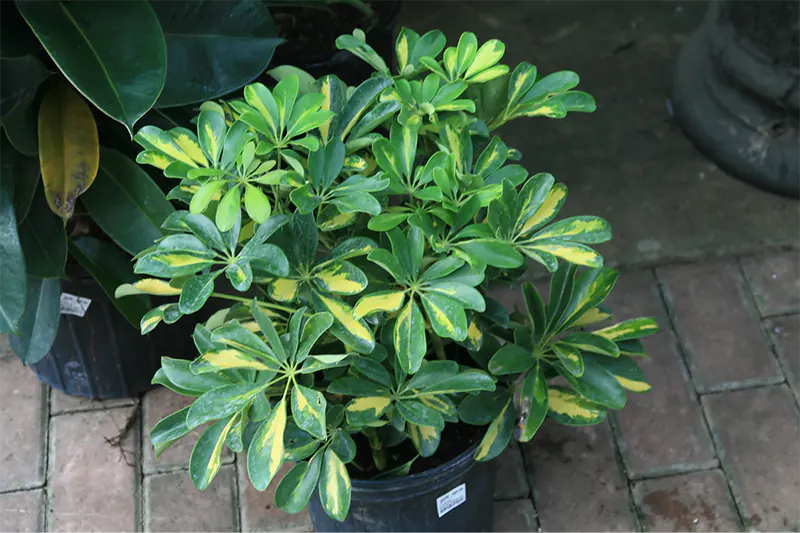 Image source
The Difference Between The Schefflera Varieties
Schefflera is a large species containing a wide variety of trees. Of these are two notable variants known as Schefflera arboricola, the dwarf Schefflera and the larger species, Schefflera actinophylla, which is often called the Umbrella plant or tree. 
The tree we're discussing in this article, dwarf Schefflera, has smaller leaves that appear glossy. The most noticeable difference is the tree's size, which makes it ideal for bonsai and smaller spaces.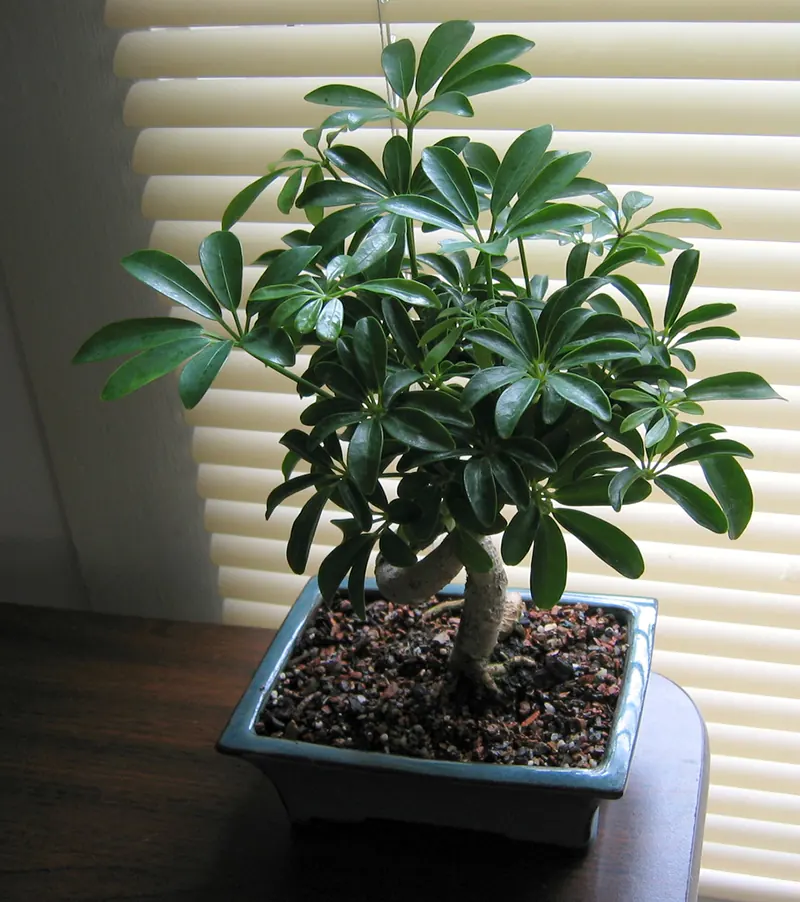 Image source
How To Propagate Your Dwarf Schefflera
Cuttings are the easiest and most popular way to grow a new Schefflera tree. We'll explain two of the most effective methods for propagation that you can use at home. 
Step 1: Prepare your cuttings
As cuttings are the primary way to propagate this tree, you'll need to find some if you have your own tree or permission to get a cutting from a tree. All you need to start is a pair of sharp and maintained pruning shears. 
If you already have a plant, this is an effective way to use your leftover stem cuttings from pruning. When stem cutting is used, the tree will grow as a genetic clone of the original. This method can help you propagate the umbrella tree you want if a selection of cuttings is available.
Spring and early summer are the best seasons to begin propagating this tree. A four-to-six-inch cutting of the stem, just above a leaf node, is best for propagation. Leave at least a single set of leaves on the branch. Unless you're planting the stem immediately, store it by wrapping a damp paper towel around it to keep away moss.
Step 2-A: Water Propagation
Place your cuttings with the cut-off side of the stem submerged in water. Small jars and bottles work well to hold the branch upright during this process. Keep submerged until roots have formed. Once there are roots, plant these in a small pot filled with damp soil.
Step 2-B: Soil Propagation
Prepare a small pot of damp soil that's mixed until there are no dry spots within the dirt. Standard soil mix works well for helping the cutting develop roots. Once your soil is ready, poke a small hole roughly an inch deep. Pack the soil lightly to ensure the stem stands upright.
Water the soil until damp. Retain this soil moisture during propagation as the cutting cannot effectively draw water until roots develop. Provide the newly planted stem with moderate sunlight, providing nutrients that will encourage the branch to keep developing roots and growing.
Step 3: Caring For The Tree After Potting
Schefflera requires a moderate light level and consistently damp soil during the early stages. High humidity can help your cuttings grow, minimizing the water loss within the stem.
Once the tree gets big enough, repot it to a larger pot. If you're making a Schefflera bonsai, begin shaping it while it's young, but prune lightly until the tree has its strength up.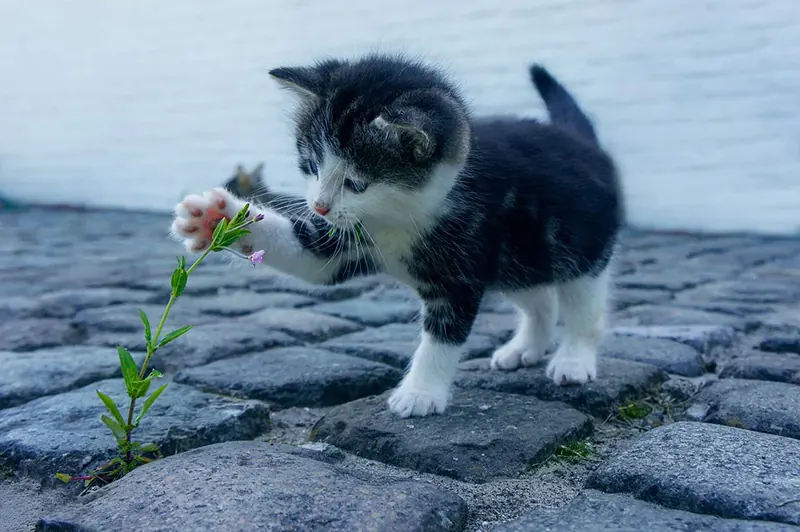 Pet Cautions
Schefflera leaves are not suitable for your pet, of any breed or species, to nibble upon. If you own a dog, ensure you keep the tree potted in an unreachable location where your pet can't knock over the pot. For cat owners, placing a fence or barrier around the tree may be advisable if your cat attempts to chew on the leaves.
You'll be able to tell if your pet has ingested the leaves quickly by frequent pawing at the mouth, drooling, and decreased appetite. Your pets will also often vomit and suffer from oral pain. In rare cases, the airway can swell up, making breathing difficult. If your pet has eaten any Schefflera leaves, it's best to take them to a veterinarian, especially if they struggle to breathe.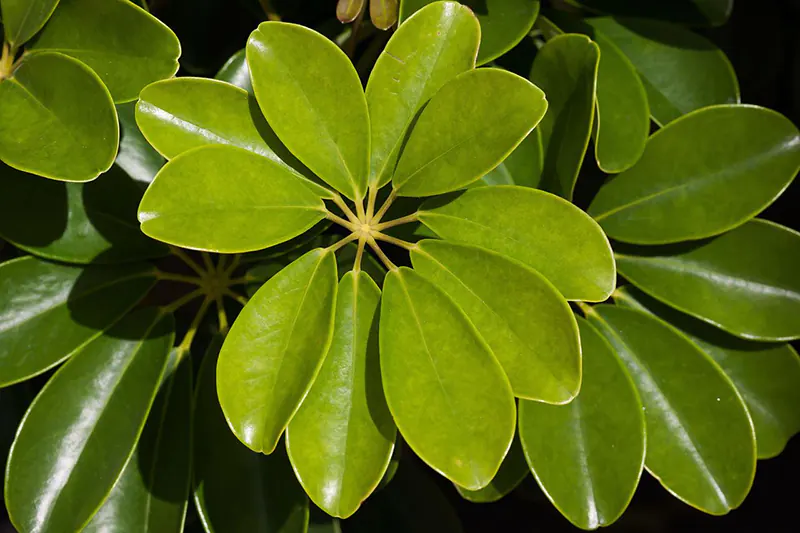 Beautiful And Easy To Grow
While often mistaken for an umbrella plant, the Schefflera is a gorgeous tree to grow. It's common to begin growing from an offcut. However, this plant isn't the easiest to start propagating. While these make great gifts and are suitable for the scenery around the house, keep them away from pets.