39 Best Bonsai Trees for Root-over-Rock/Exposed Root
When you're looking for the best Bonsai trees for root over rock/exposed roots, it's important to seek out trees that can handle your area's conditions. There are a lot of different factors to consider when choosing a Bonsai tree. If you're unsure, consult with a local expert for more information on soil and care instructions.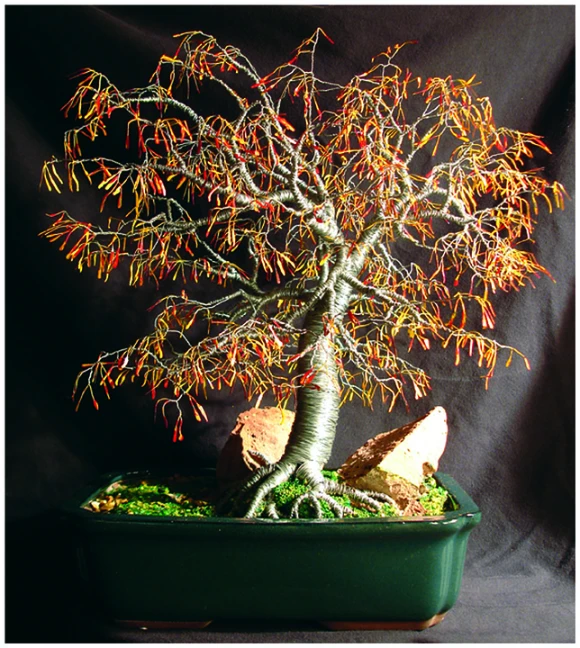 What Are Root-over-Rock Bonsai Trees?
Root-over-rock bonsai trees are a great way to add interesting texture and dimension to your garden. These trees are often used in landscapes but can also be placed in containers or hanging baskets. They usually have a single trunk and branches that branch out from the main trunk. These trees require more care than other bonsai trees, but they are worth the effort because they look beautiful and last for years.
What Are the Steps To Create Root-over-Rock Bonsai Trees?
Root-over-rock bonsai trees are a popular style, and they're relatively easy to create. You'll need the following:
a small tree with a healthy root system

a small rock or other suitable substrates

the right tools for pruning your tree (a knife and a pair of scissors are suitable for this) 
We recommend starting with a healthy, established bonsai tree. If you're unsure of what that means, ask your local nursery! They should be able to guide you through the process of creating root-over-rock bonsai trees.
Once you've got your tree in hand, it's time to begin the process of creating your first root over rock bonsai tree! First off, remove any dead or damaged branches from your tree. Then use the knife to cut out an X shape through the center of each branch. This will leave a circular space around the trunk of your tree where there was once a branch. Next, fill this space with soil and plant your new root system in place of the old one!
Find a Suitable Rock
The next thing you need to do is find a suitable rock for planting your root-over-rock bonsai. If you're planting the root-over-rock bonsai in a pot, you'll want to use a stone with a hole in it so the roots can grow through it. If you're planting the root-over-rock bonsai outside, you should use rocks with holes in them to hold moisture and provide drainage when they become too large for the pot.
The size of the hole matters because it will determine how deep into the rock the roots can grow. If you have an extremely shallow hole, then the roots will have trouble finding enough room to grow out of it; if you have an extremely deep hole, then they may not be able to fit through at all!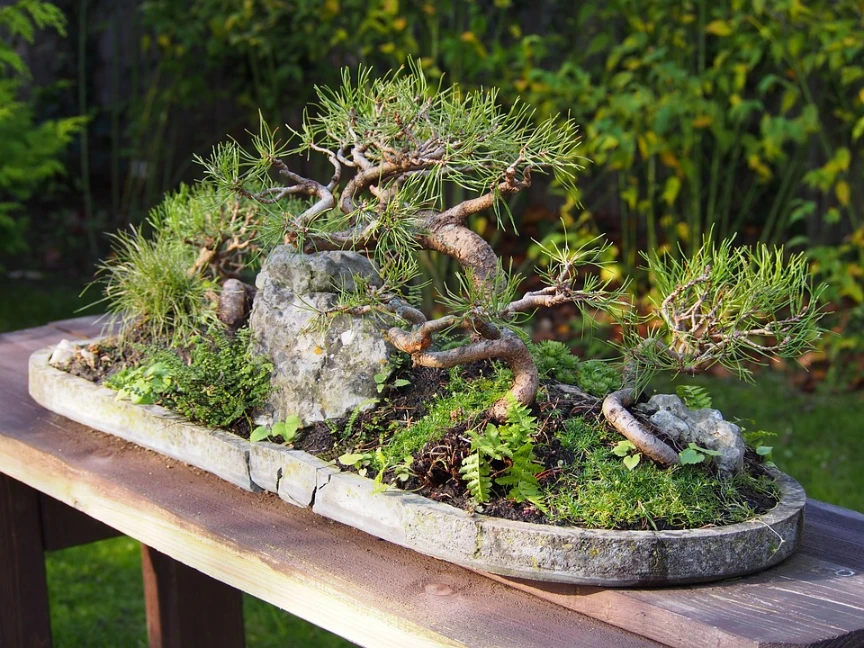 Pick the Right Plant
Now that we've got the rock out of the way pick the right plant to work with. If you still aren't sure which plant is best for you, there's always this handy tip: ask an expert.
Prune the Roots
Next, you need to prune the roots before planting your bonsai. The root system is fragile, so don't cut it too deep or too close to the ground. This will help ensure that your roots can grow vertically without being squashed by surrounding rocks.
You also need to fill your bonsai's hole with soil and tap down gently until it's settled into place (but not too firmly). Don't pack in too much soil at first. This will encourage new root growth instead of compacting existing roots and discouraging further growth (which could lead to rot).
Place the Rock on the Tree
Next, you must place the rock on top of the soil, so its base is slightly above ground level. The goal is to allow your roots to penetrate as deeply as possible without breaking through to the surface or damaging the surrounding plants.
Prune the Top of the Tree
Pruning your bonsai is an important part of keeping it healthy and happy. When you're planting a new bonsai, you should prune the top of the tree again. This will allow for better airflow, which can help prevent disease and keep your plant healthy.
You should also remove all dead or damaged branches that are not directly attached to the tree's trunk. These branches can cause damage to the trunk and prevent proper airflow. Once you've done this, you'll be ready to plant your root-over-rock bonsai!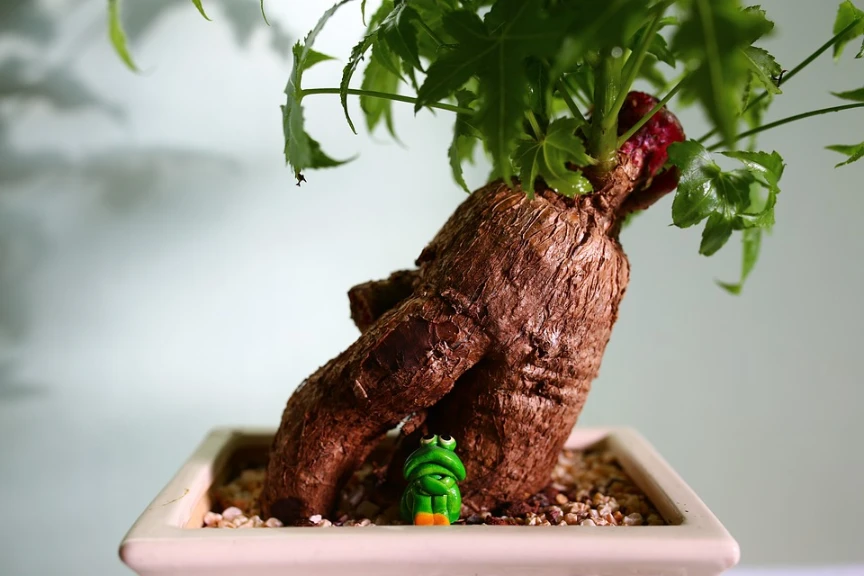 Which Rocks Can Be Used for Root over Rock Bonsai?
The answer depends on what type of rock you're working with. For example, granite is an excellent candidate for root over rock bonsai because it has a very hard surface and can be sculpted into different shapes by sanding or chipping away at it.
On the other hand, quartzite is not a good choice for root over rock bonsai because its surface is too smooth and easily damaged by roughing the surface with sandpaper or filet knives.
Best Bonsais for Root over Rock
The best bonsais for root-over-rock are those with a lot of branching and a strong root system. These trees will have a great deal of space to grow, so they can be kept in smaller pots. The best bonsais for root-over-rock should also have lots of leaves, which helps keep the roots cool and moist.
Seki-Joju' Azalea
Seki-joju' Azalea is one of the best bonsais for root-over-rock. Seki-joju means "mountain azalea" or "azalea of the mountains." The Seki-joju' Azalea is an excellent choice for small spaces. Its leaves are narrow and long with serrated edges, providing excellent texture in your design.
Trident Maple
The Trident Maple has a relatively short trunk, making it perfect for small spaces where you don't want to use a tall bonsai. The trunk is also flexible, so it can bend without breaking.
The Trident Maple is also very easy to care for – it only requires light water and fertilizer, so you can just keep feeding it with a diluted solution. This means you won't have to worry about overfertilizing it, which can be dangerous if you're not careful!
Elms
Elms are your best bet if you're looking for the best bonsai for root-over-rock. The elm's large, thick trunks make it a great candidate for root-over-rock, and its wide leaf range makes it a versatile plant that can be used to decorate any space in your home.
Scoria
Scoria is an excellent choice for someone looking to make a root over rock bonsai because it has a tendency to grow towards light and can be easily repotted. Scoria is also one of the best bonsais for beginners, as it has a low growth rate and requires little maintenance.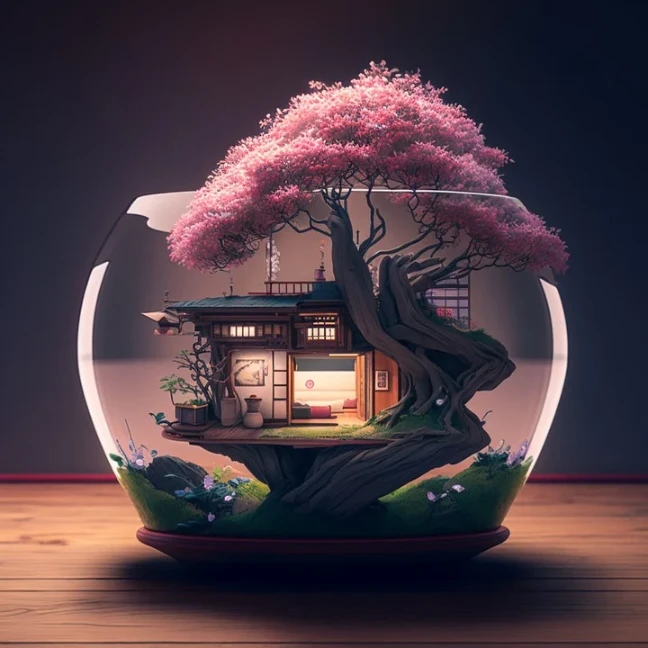 Conclusion
Well, that should just about do it. If you have any questions, just let us know in the comments below, and we'll try to get back to you as soon as possible. Honestly, we think everything is pretty self-explanatory. Always remember to care for your bonsai and consult an expert if you're unsure.