The Most Colorful Bonsai Trees
Most people have had at least a little experience growing their own bonsai trees. It is not difficult to do, but it can be quite time-consuming. With that said, if you want the largest and most impressive bonsai tree in your collection, you should choose one of the most colorful bonsai trees that exist.
If you're looking for the most colorful bonsai tree, you should consider a few things. As a tree owner, you need to know what makes your tree unique and why it is getting so much attention. Also, if you have small children in the house, they might always get bored with the same old tree and want something new! If this sounds like you, look no further than these gorgeous and unusual glitter trees.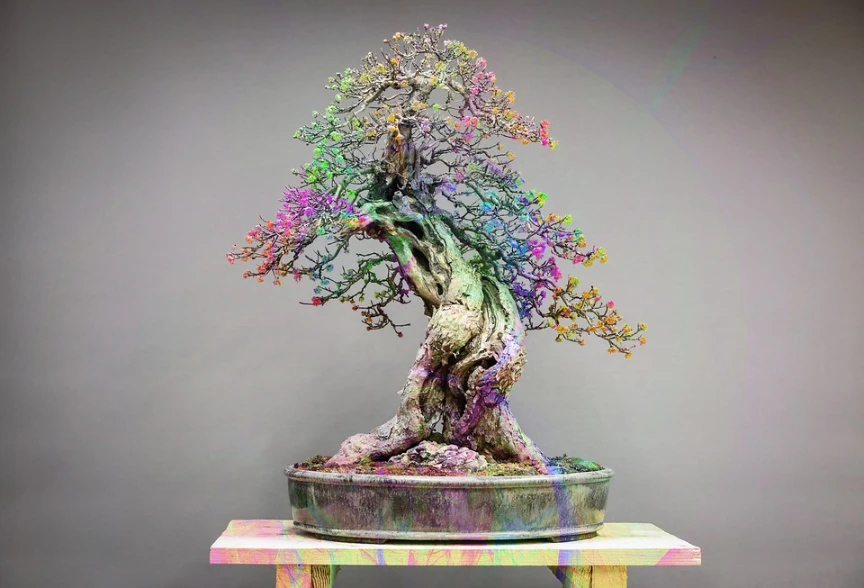 What Makes Bonsai Trees Unique?
Bonsai trees are unique because they are miniature versions of their full-size counterparts. The bonsai technique involves taking a mature tree and pruning it down to make it smaller, which often results in a more delicate and intricate shape. This process has been developed over centuries to create a smaller version of the tree that would have grown naturally in its environment.
Most Colorful Bonsai Trees
Bonsai trees are one of the most popular plants in the home landscape. Their small stature and impressive size make them an attractive display option for office desks, coffee tables, and anywhere else you want to add some nature's charm. This list is for you if you've ever wondered what the most colorful bonsai trees are.
Azalea Bonsai
Azalea is known for its showy flowers, so it's fitting that these plants should be equally showy regarding their foliage. The Azalea has an elegant shape, with a rounded canopy and slender trunk.
Due to its shape and color, this tree makes an excellent focal point in any setting. Azaleas are also known for their ability to flower in the spring or summer months, and they can also be grown indoors year-round if you live in a colder climate. This tree is perfect for those who want something colorful but don't want to sacrifice size or shape. It's also great for those looking to add some whimsy to their home or office space!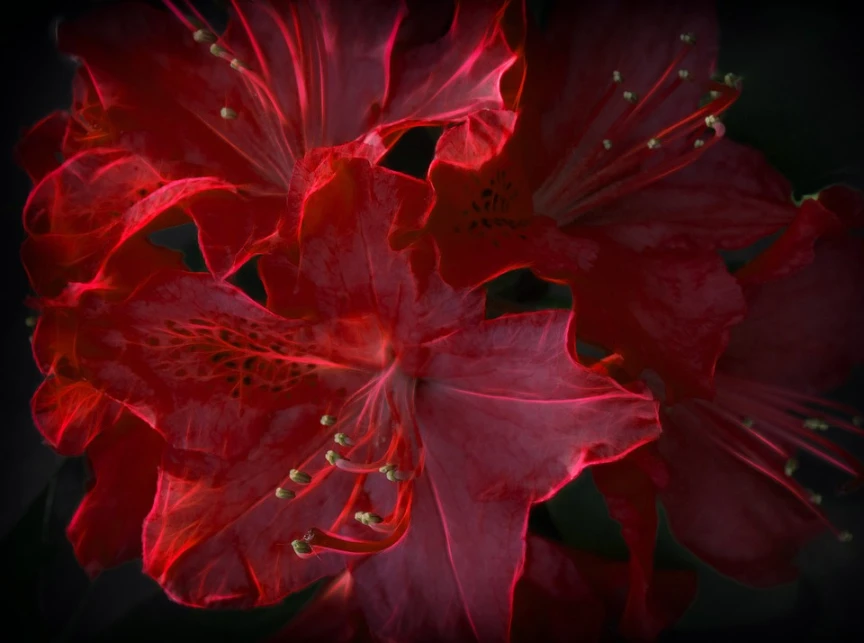 Bougainvillea
The Bougainvillea is one of the most colorful bonsai trees, with its bright red leaves and striking orange flower clusters. It grows best in tropical climates and can grow up to 3 feet tall. Since this plant is so colorful, it lends itself well to being used as an accent plant in any garden setting. If you're looking for something that will add beauty to your yard without taking up too much space, a Bougainvillea could be just what you need!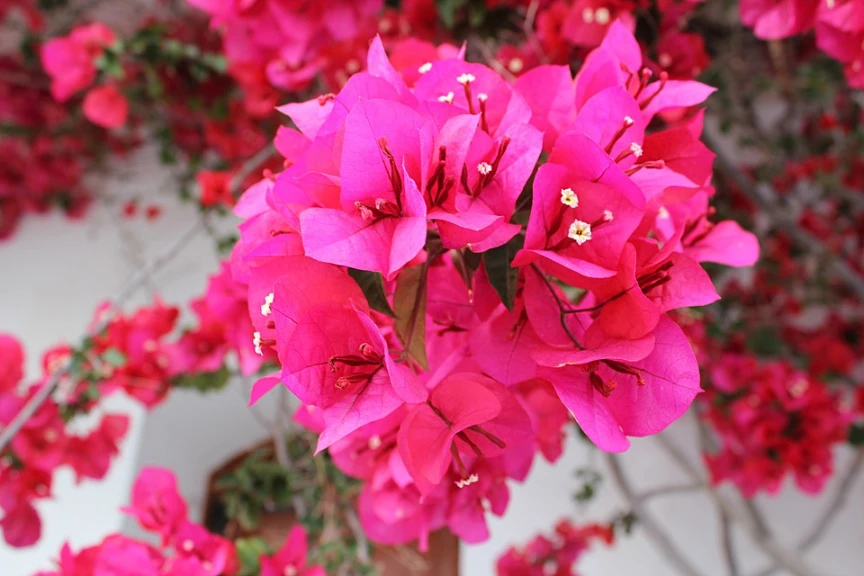 Satsuki Azalea
The Satsuki Azalea is known for its bright leaves and unique shape. The tree has a long trunk, which makes it look like a trident. It's also known as a Pachycaul (pronounced "pach-ee-kul") because of its thick, trunked branches and swollen trunk base.
The plant's name comes from Azalea, the genus name for plants in the rhododendron family, which includes azaleas and evergreen shrubs with lance-shaped leaves that are bright in color. The Satsuki Azalea has been bred to be a classic plant that won't die and will do its best to stay beautiful for years.
Image source
Wisteria Bonsai
The Wisteria is one of the most colorful bonsai trees. The plant is native to Japan and has been cultivated there for thousands of years. The plants are usually produced as a hedge and can grow up to 20 feet in height. Depending on the variety, Wisteria's flowers are white or pink, with each blossom being about an inch across. The leaves of Wisteria grow in clusters around the stems, which makes it easy to train them into a bonsai tree shape.
The Wisteria Bonsai has fragrant flowers and clusters of white berries that turn red in fall. Wisteria trees are easy to care for and grow quickly, which makes them perfect for beginners. Wisteria Bonsai trees are a great addition to any home. They can be grown indoors or out, and their small size makes them perfect for indoor spaces. Wisteria bonsai trees are known for their long, graceful branches covered in white, pink, or dark purple in the spring and summer months.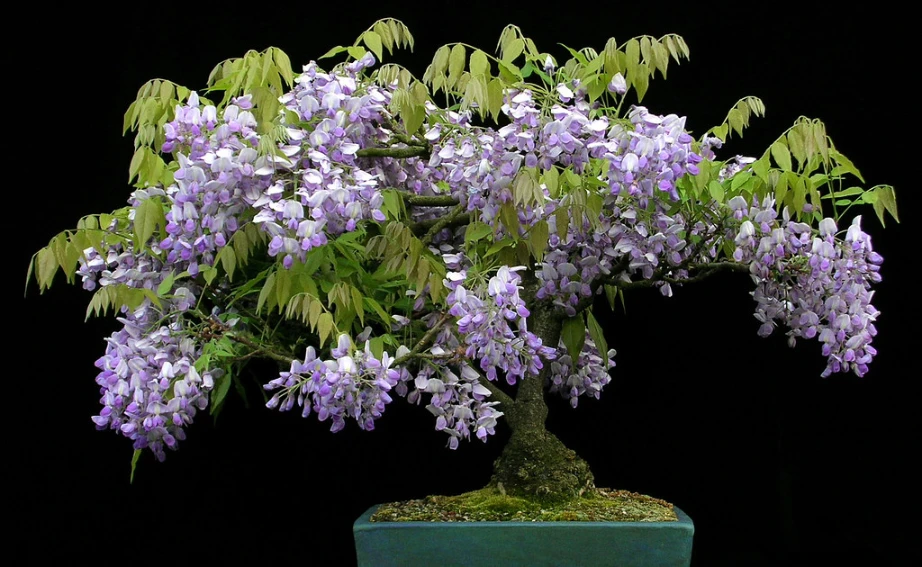 Image source
Magnolia Stellata
Magnolia Stellata, one of the most colorful bonsai trees, is also one of the most popular. This tree is known for its vibrant green leaves and white flowers in the spring. The best way to care for your Magnolia Stellata bonsai tree is to keep it in a well-lit area with indirect sunlight during winter. During these months, you should also water your tree every two weeks to ensure it remains healthy.
The Magnolia Stellata is an excellent choice for anyone who wants to add some ornamental flair to their home or office space. The leaves are thick and glossy, with distinctive white undersides. The leaves are long and narrow, with an arching shape that gives them a graceful look when they're spread out on top of each other. The branches of this tree are also fascinating: they're gnarled and twisted, making them look like pieces of wood floating in space.


Prunus Mume (Japanese Apricot)
The Prunus mume (Japanese apricot) is one of the most colorful and beautiful bonsai trees to own. Its vibrant red leaves and deep green foliage are sure to make a statement in any home. This tree is ideal for anyone looking to add a splash of color to their space, but it won't take up much room!
This tree has a thick trunk and branches covered in exquisite leaves and fruit. The leaves on this tree are large and dark green, which makes them appear almost black. The fruit on this bonsai tree is bright pink and can be used as a food source for your parakeet or other birds in your home.
Prunus Mume trees grow very well indoors as long as they have enough light. You can place them in an area with bright indirect light so they will grow tall rather than short, like other indoor trees do when they are put under artificial lighting conditions. They will take up less space than other trees because they grow quickly!
This bonsai can be pruned into many shapes, such as conical, pyramidal, or corymbiform, depending on how you grow them and how much sunlight they receive during their growing period. If you want your tree to look like an upside-down pyramid, then you should cut back on its branches so that all its branches will grow downward instead of upward towards the top.


Rocky Mountain Juniper
This tree has a rich, dark green color and many red needles. Its branches are slender but can still hold a large amount of weight when the tree matures. While its leaves may look pretty simple, you will be surprised by how much character they have when you see them in person. The tree's foliage is very dense and full, which makes it ideal for bonsai enthusiasts who want to display their trees indoors without sacrificing any of their beauty. 
The leaves usually appear pale yellowish-green on younger twigs, but they eventually turn to greyish-green on older twigs. Its red needles are always cleanly groomed, giving them a natural look and feel. The trunk of this tree can be grown in various styles, including Japanese formal upright or asymmetrical styling.
Image source
Acer Palmatum, Japanese Maple
Acer palmatum, Japanese Maple, has yellow-green foliage with wide, heart-shaped leaves. The leaves turn dazzling shades of golden-yellow, red-purple, and bronze. This plant is known for its fragrant flowers appearing in spring and blooming on long, arching branches. The flowers are small and white with a purple center.
The Japanese Maple can grow as tall as 15 feet if given enough space to do so. It also grows well indoors as long as it receives bright light and indirect sunlight to prevent sunburn on its leaves. It also does well in moist soil and is best when planted in an area that receives plenty of water during its growing season (April-September).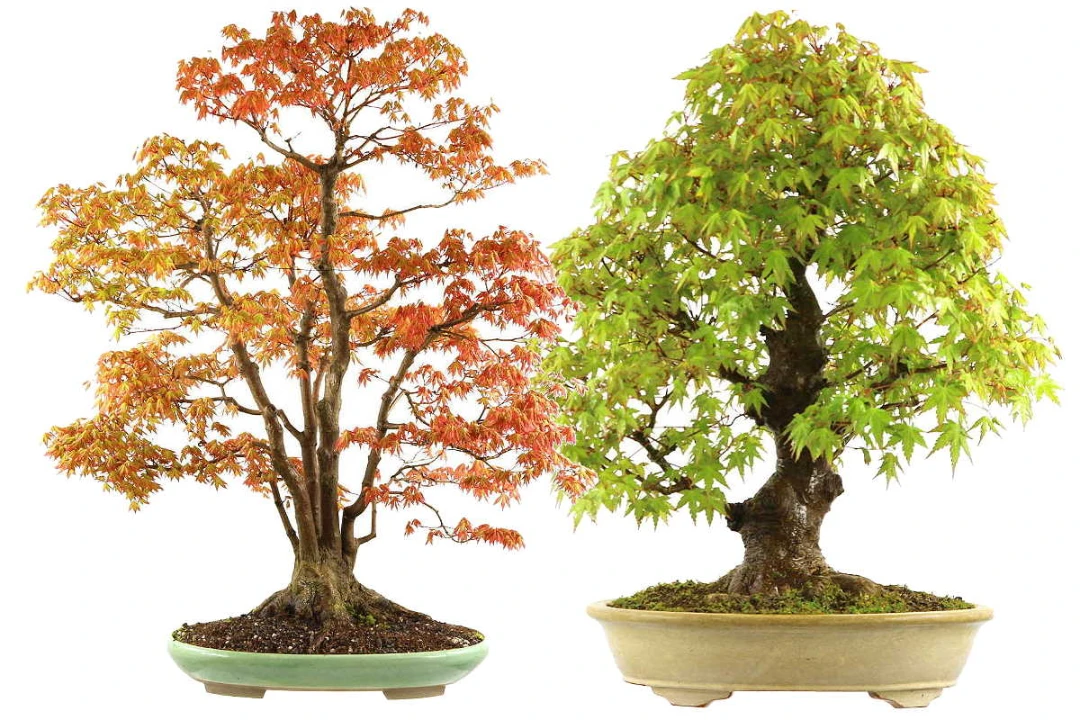 Conclusion
Bonsai trees begin as ordinary houseplants that are then subjected to months, years, or even decades of pruning and shaping. While they're technically trees, they don't grow as tall as their outdoor counterparts. The result is a smaller, more manageable tree with an older appearance. 
Although bonsai can sometimes be purchased at garden supply stores, most are grown by individual owners who often share the fruit of their labor through sale or trade. Bonsais will be an excellent addition to your space without wasting your time or attention.