How To Propagate a Bougainvillea
Propagating a plant can sound like a daunting task, especially to an inexperienced plant enthusiast. However, there are unquestionably times when propagating is a handy skill to have. For instance, emergency propagations are sometimes necessary for situations when you have a dying bougainvillea.
Or, less catastrophically, your grandma might want a plant of her own. In cases like these, it's never a bad idea to be familiar with the processes involved in propagation. After all, even if you don't need the skill now, you may end up needing it down the road.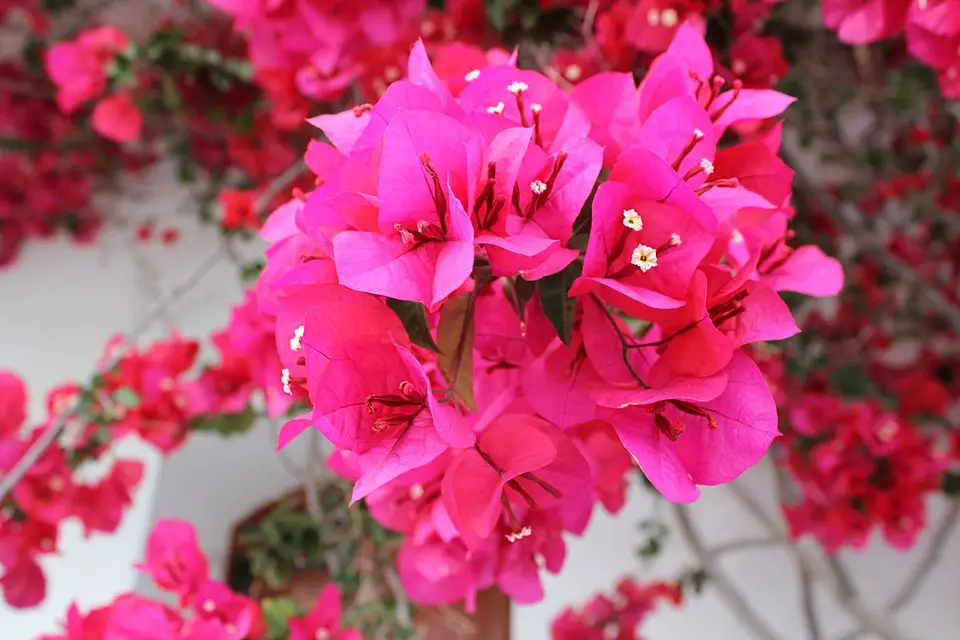 Propagating is the creation of a new plant or plants from at least one parent. Speaking generally, there are two main types of propagation. In the next section, we'll take some time to briefly discuss these two kinds of propagation, along with the most obvious advantages to each of the two types.
Sexual Propagation
The first of these two varieties are known as sexual propagation. It can be defined as a natural process requiring two parent plants that must undergo fertilization and pollination.
In most cases, the new plant then will typically grow from a seed. That said, this is not true of all plant species. For instance, ferns and moss both grow from spores. The chief benefit of this type of propagation is that it helps to ensure genetic diversity.
This encourages the plants best suited to the environment to thrive in a natural setting. It also allows plant breeders to target preferred traits in the parent plants, such as size or degree of hardiness.
Asexual Propagation (Vegetable Propagation)
The other type of propagation is asexual propagation. In essence, this is a form of propagation that only requires a single parent. Asexual propagation (also known as vegetable propagation) produces a new plant from the vegetative parts of the plant. As this new plant only has one parent, it is technically a clone, with all the strengths and weaknesses of the original plant.
Asexual propagation has the advantage of typically being faster than sexual propagation, which offers an obvious benefit in cases that you need to rapidly produce (or replace) multiple plants. You can also use this type of propagation as a way to rescue injured or ill plants.
There are several different techniques used in artificial asexual propagation, including taking cuttings, division, and layering. Which method you decide to use is generally dictated by a few elements, such as the type of plant, the number of stems the plant has, and your reason for propagating.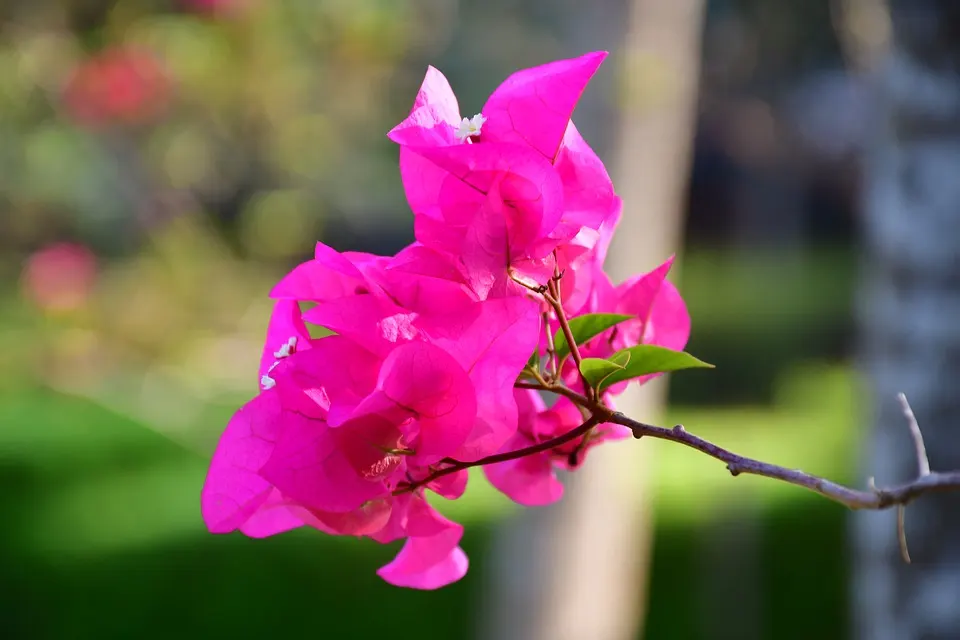 How To Propagate Bougainvillea Cuttings
The most common way to propagate a bougainvillea is by taking cuttings. As you might guess from the name, cuttings are sections of the plant that you cut from the original (parent) plant. There are four types of cutting that you can take: stem cuttings, root cuttings, branch cuttings, and leaf cuttings.
In the case of a bougainvillea, root cuttings and stem cuttings are perhaps the best choices. You will achieve the best results if you take your cuttings in spring or summer. You may want to make sure that your parent plant is healthy before taking the cutting.
Stem cuttings should be about six inches long. When selecting your stem, you should try to find one that bends without easily breaking. A good candidate will have a base composed of semi-mature wood and a tip that shows some green growth. Make sure that the entire stem isn't entirely green. A fully green stem is still too tender and isn't likely to survive to become a new plant.
Once you've chosen your intended cutting, you'll need to gather a few important tools for the job, including:
A sharp cutting tool
A four-inch pot with drainage holes for each cutting
A large clear bag per pot
A rooting mix (we suggest half perlite and half potting soil.)
A rooting hormone powder (optional)
Gloves (optional, but recommended)
You'll then need to clean your chosen cutting tool and the pots with hot soapy water. Remember to be thorough—working with clean tools is an important part of successfully propagating a cutting. You don't want to accidentally infect the plant with something.
Once you've dried the pots and cutting tool, (use paper towels if possible) you can fill the pots with the rooting mix. Lightly wet the mixture and set it off to one side. You can then put your gloves on and take your cutting.
Aim to cut just below a growth node (the places on the stem where roots and leaves can develop). You'll then need to remove the leaves and thorns from the bottom half of your new cutting, leaving the growth nodes exposed. If you intend to use the rooting hormone, you can at this point cover the lower section of the cutting with the rooting hormone.
Once this is all done, you can dig a two-inch hole in the rooting mix in each pot. Place a cutting in each hole, pressing the rooting mix close to the stem. You can then cover each pot in one of the clear plastic bags. The pots should be kept in bright light, though it should be indirect.
You can keep the bottom of the pots warm via a greenhouse mat. Make sure you mist your cuttings every couple of days. It should take between four and 12 weeks for the cuttings to take root. Once that has occurred, you should cut open the bags, thus improving airflow. Give the plants a few days to adjust to this before completely disposing of the bags.
At this point, you can move the new bougainvilleas to a similarly sized pot containing a growing mix with no soil. However, you'll need to be extremely careful while doing this. The new roots are bound to still be fragile.