How To Grow A Chinese Elm From Seeds
Chinese Elm is an annually shedding tree native to China, Korea, and Japan. It's durable and can grow up to 60 feet in height and width. There are various seedlings available for this tree.
We have noted down methods to grow Chinese Elm from seeds.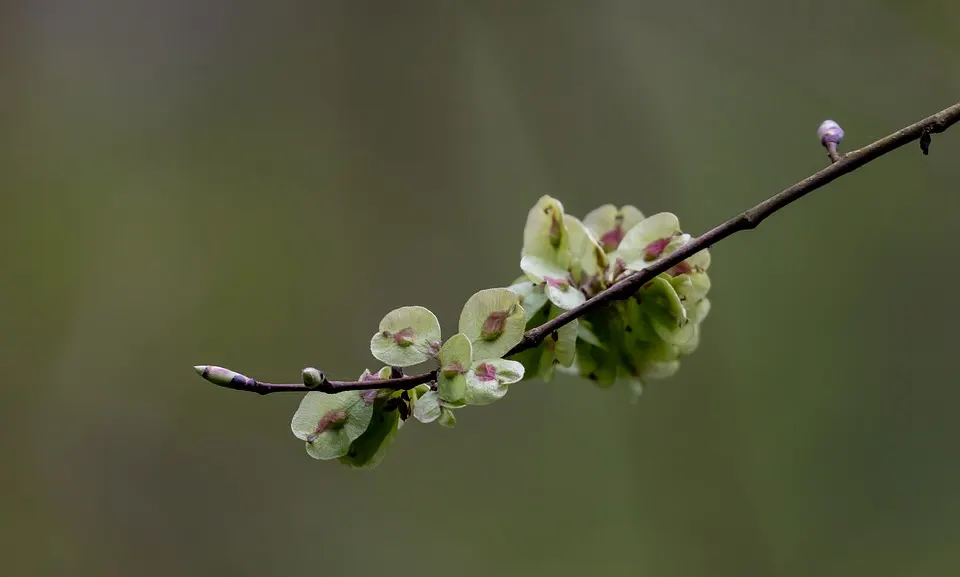 How To Identify Chinese Elm Seeds
It's easy to identify Chinese Elm as the seeds appear leafy and green at first. They're enclosed in a leaf-like case known as Samara. Once the leaves are mature, they change colors. Chinese Elm seeds blossom around the fall.
How To Grow Chinese Elm From Seeds - Method One
When planting Chinese Elm from seeds, you'll need patience, along with good fertile soil, ziplock bag, and Bonsai pots.  You can also use paper cups to substitute for the bonsai pot. 
Step One
First, you need to soak your seeds in lukewarm water for 24 hours. Soaking your seeds will get them to swell enough that they'll be ready for sowing. It's important that you don't leave them soaked for too long as this will result in the seeds rotting or turning sour. We recommend that you soak them for a period of 12 to no more than 24 hours. 
Step Two
After soaking your seeds, place them in a ziplock bag. Put potting Bonsai soil and the seeds and make sure that the paper bag is sealed properly. The soil should be damp, so you may have to add water to it as time goes by. Make sure that it is just moist, not wet. Keep the ziplock bag in the refrigerator for 2-3 months. Check on it gradually, and ensure the soil has not dried out. 
Step Three
The third step is preparing for planting. Place 3-4 seeds in each paper cup or bonsai pot. We suggest a high-quality soil mixture to nurture your trees. Chinese elm seeds are sensitive to dry soil. Water your soil properly before planting. 
Step Four
That is, at a depth of two or three times their width. We prefer seeds to be planted shallow. Planting seeds deep may weaken the growth of the seedlings or prevent them from growing altogether.
You will then have to cover the pots with plastic and place it in a warm, dry place. The correct approximate temperature is around 75 to 85 degrees F.  After the first set of true leaves appears, and you can cut off any unwanted seedlings.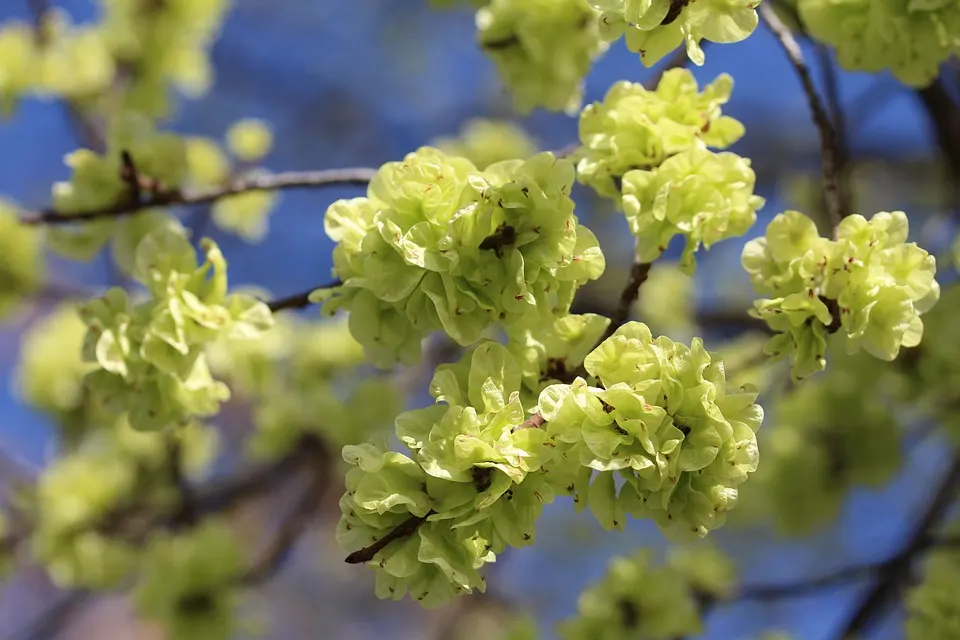 How To Grow Chinese Elm From Seeds? - Method Two
There are many ways to kill a cat and different methods to plant Chinese Elm trees. This method works best if you are growing your trees in a greenhouse.
Step One
The first step requires you to plant the seeds while still green. Wait for them to be fully grown but not dried out. The seed pods are usually fully grown from the Chinese Elm tree during the fall season. Open the pods to extract the seeds and ready them for planting.
Step Two
You will need potting soil and a potting tray with drainage holes for this step. Ensure that the soil you use is either sandy or loamy to avoid water getting retained. Cover the tray with soil evenly. After that, place the seeds on top of the first layer of the soil. Leave about two to three inches of space in between the seeds. When you have put all the seeds, cover up with another layer of soil, with about a quarter of an inch in depth.
Step Three
Water the soil thoroughly and let the water be drained out of the holes of the potting tray. Continue watering until the soil is saturated. Place the tray in a greenhouse or a warm area that receives direct sunlight. Keep watering whenever the soil begins to dry out.
Step Four
In a couple of days, the seeds will start to germinate. When the following growing season approaches, you will notice that the seedlings have grown to at least six inches. You must re-pot them at this stage, dividing them and placing them into different containers. Keep them placed in the greenhouse throughout the following winter.
Growing environment for Chinese Elm
With appropriate conditions, the Chinese elm can grow up to 80 feet in its native region. It develops small branches which make good bonsai trees. Chinese elms as bonsai trees thrive under the following conditions. 
Temperature and placement
Chinese Elm grows well when receiving sunlight and receiving enough shading from direct heat. You can leave it outside in areas with mild temperatures, even in winter. Indoor bonsai requires frost-free room during winter but grows just fine in summer.
The endurance of frost differs from the region that the tree is originally from. For example, Chinese Elms from the Northern Chinese regions are more frost-resistant than those from the Sothern regions. 
Watering
Chinese elms require soil that can filter water instead of retaining it. These types of trees cannot resist dry soil and constant moisture. Avoid overwatering or leaving the soil dry for a long time. We advise that you water when the topsoil is dry, ensuring that the roots are getting enough water. Your potting plant or tray must allow water to pass through.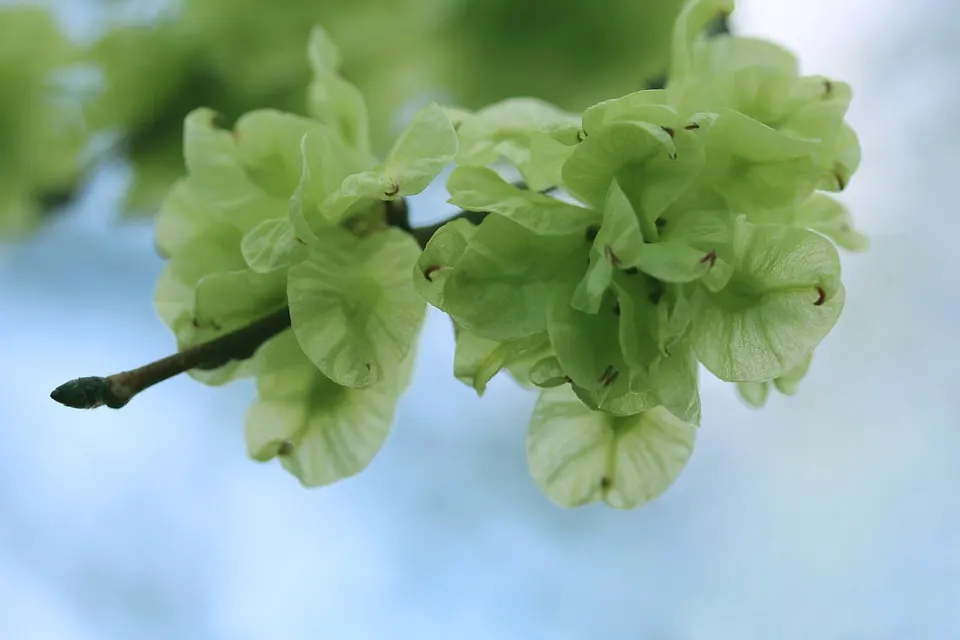 Fun Facts About Chinese elms
Chinese elm is also known as

Ulmus parvifolia

or lacebark elm

These bonsai trees are friendly with beginners and are unlikely to die from harsh treatment. Beginners need to remember that they grow fast and need repotting after a year.

Chinese elms grow beautifully in their nature. They grow curvy, adapting to a mature look even from a young age. 

Chinese elms produce deciduous leaves. Its barks are

orange and grey

and flake off in sheets.

Ulmus parvifolia can adjust to different conditions.

It can grow in sunlight as well as partially shady areas. It can also grow in salty soils, just as it grows in fertile, rich soils. The only condition is that the soil should filter water.
Chinese elm, also known as Ulmus parvifolia, is native to China, Japan, and Korea. You can use different methods to plant your trees from seeds, taking notes from the recommended two. The first method works best to grow your trees outside of the greenhouse.
Remember to soak your seeds for no more than 24 hours to avoid ruining them. After that, enclose them with moist soil in a ziplock back. You will need to keep the ziplock bag in a refrigerator for about three months.
After three months, your plants should be ready for sowing in pots. You can substitute the pots with paper cups.
The second method is for those with a greenhouse to plant their trees. You can use fully matured seeds but still green from the Chinese elm. You will need a soil and filtering tray. After laying down your soil and seeds, you can keep your tray in your greenhouse. You should start to see results as the next growing season approaches. When your plants are about 6 inches, you can separate them into different pots.
Chinese elms make it easy for beginners to care for them without killing them. They require soil and pots/tray that does not retain water. Enough sunlight goes a long way. Remember that they grow fast, and you may have to re-pot after a year, unlike the slow-growing plants that require repotting after 3 to 5 years.