Japanese Maple Bonsai Style Guide
Japanese maples are the most popular bonsai trees among those familiar with Bonsais. Besides their nature of being easy to care for, Japanese maples are beautiful and bring life to the environment. Regardless of the season, Acer Palmatum, as they are also known, will show off their bright colors and capture the eye of the beholder. 
This type of tree may display bright red colors and green in other varieties during the growing season and summer. These colors change to a beautiful golden yellow and orange during fall. You can keep the plants in your office space, your living room, and your bedroom, and they will look just as beautiful. 
It is difficult to care for and style Japanese maple bonsai trees. We have listed different ways to help, especially the beginners, style your bonsai. 
Styling A Japanese Maple Bonsai
Styling a bonsai can be sensitive as you need to ensure that you don't damage your tree, and you are pruning or trimming during the good season that will not prevent the tree from healing fast. 
Propagation
We don't often recommend this because it can be a messy business. After all, Japanese maples are very different species. However, you can reproduce your Japanese maples through seeds or cuttings. Sometimes you can use air layering to propagate. 
Wiring
Wiring is the process of styling your bonsai tree by bending and twisting the branches to give them a new shape. You can do this by wrapping the branches with a coil of wire and styling it to your desired shape. Some branches are thicker than others thereof it may be difficult to wire them. You need to be careful not to cause damage to the bark, as these damages may last for a long time. It takes a few months for the branches to adapt to the new shape. 
Pruning
 One of the best ways to style your Japanese maple bonsai is the process of pruning. This process includes pinching and cutting your bonsai. Your tree will have formed buds during the spring season and developed about five pairs of leaves. You can cut off about two pairs of these leaves to manage the leaf shape of your tree. 
Pinching off the shoots that form after pruning comes in handy to acquire a beautiful shape of the branches. After pruning away the first set of leaves, you can pinch off the developing shoot tips. 
Sometimes your tree will develop branches that ruin the shape of your tree, and frequently some branches will die. You can use a concave cutter to remove these unwanted branches. We suggest that you do this at the beginning of fall or after winter to encourage speedy recovery of the tree. We also recommend that you use wound sealant after cutting so that your tree does not contract fungi. 
Defoliation
Sometimes you need to get rid of most parts of the leaves in your tree. Defoliation gives you control over the leaf size, growth, and fine branching. You can remove just a certain amount of leaves on weaker branches to help them gain strength. It is to your best advantage that you do this summer where trees are not dormant. 
Bonsai Pots
Japanese maples are colorful trees, so it seems only fair that they are potted in pots that complement their colors. More importantly, they have shallow roots, so the pot's shape matters. It is also essential to ensure that your pots are frost-resistant, especially outdoor bonsai. We have found that round or oval pots are the perfect shapes to fit the crown on the Japanese maple bonsais. Plastic pots are also suitable. However, they often come in mundane colors that don't complement the colorful maples.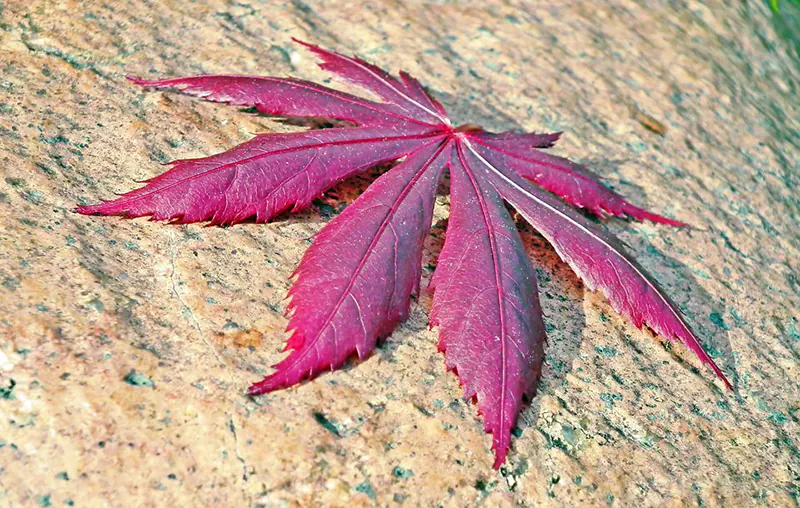 Conclusion
Japanese maples grow quite well as bonsai trees. If you follow the right procedures to care for and style your bonsai, you can have a beautiful tree decorating your office or home. It's essential to use the correct fertilizers to ensure a healthy growing environment for your Japanese maple bonsai. 
You can cut off the excess leaves and branches to be in control of the shape of your tree. Through wiring, you can create your own desired shape of your branches. After all of this is done, ensure that you are using a shallow pot to accommodate the shallow roots, and the colors must match the grey stem and colors of your bonsai.