Where To Place Your Bonsai
Bonsai trees are very intriguing plants to care for. Now that you have one, do you know where to place your bonsai? The temperature and humidity have to be just right. Otherwise, your trees might not make it out alive.
We have a few tricks up our sleeve that will help you keep your trees alive, or at least not die because you placed them under unfavorable conditions.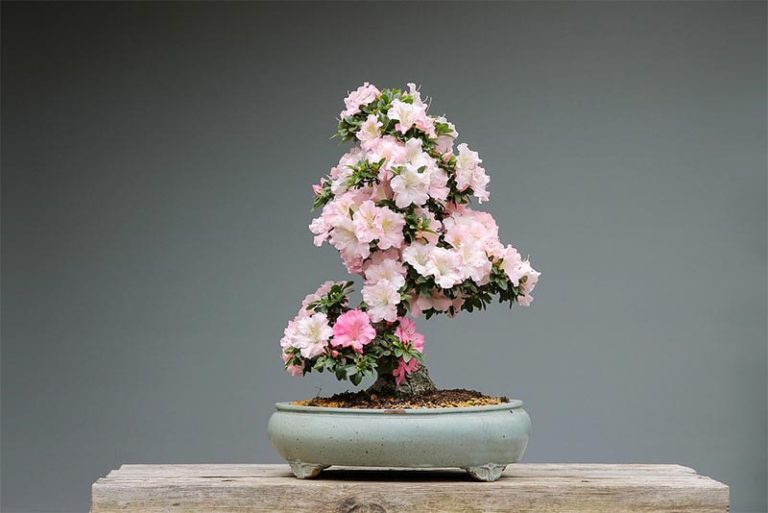 Tips to Keep Your Tree Alive
Before we go into the finer details, we have some tips for keeping your bonsai alive no matter where you place it.
Humidity Tray
A humidity tray does more than just protecting your floor and surfaces when watering. As the name suggests, a humidity tray keeps the air around your plant humid and moist through the water in the tray.
Use pebbles before you place your bonsai to ensure that it's not lying in the water. Otherwise, the roots of your trees will rot.
Light is Essential
Bonsai trees are sensitive to their light needs. You need to be careful and make sure that you don't keep your bonsai in areas too hot, as this could lead to burning your trees. During the summer, since it is too hot, make sure your plants receive enough light in the morning or evenings when it is not too hot.
Keep your plants away from direct sunlight at all times. In winter, find the brightest place to place your trees and keep them away from objects like radiators.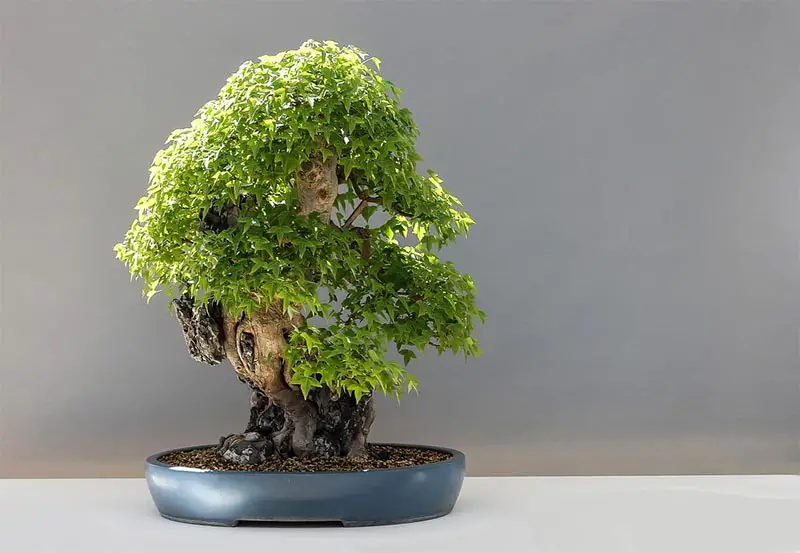 Some species thrive well and are best suitable to be kept indoors. Some of the trees that do well in indoor controlled environments include; ficus, Fukien tea, dwarf umbrella, snow rose, ade, Chinese elm. Let's look at a few aspects to ensure the right bonsai tree care.
Indoor Lights
As mentioned, bonsai trees need a good amount of light to thrive and thrive. Another best option that can help to supplement lamps, especially in colder months, is artificial lights. Read the instructions about using the specific light you choose to buy so avoid endangering your trees.
If you're growing more than one plant indoors, consider a different place to develop them and fix the room up with artificial lights.
Airflow
The stuffy area around your trees invites insects to feel at home, and we all know how many enemies plants and bugs are. It's essential to make sure that your tree is in a breezy environment with proper airflow. You can use a revolving fan to supplement airflow around your trees if need be, but don't use it excessively.
Temperature
To place a Bonsai tree near a concentrated heat source will kill it. Bonsai trees don't belong in the kitchen by stoves or near radiators or close to any direct heat source. Hot temperatures are often associated with low airflow and low humidity because of water loss which results in the stomata of the leaves enclosing making the trees not transpire.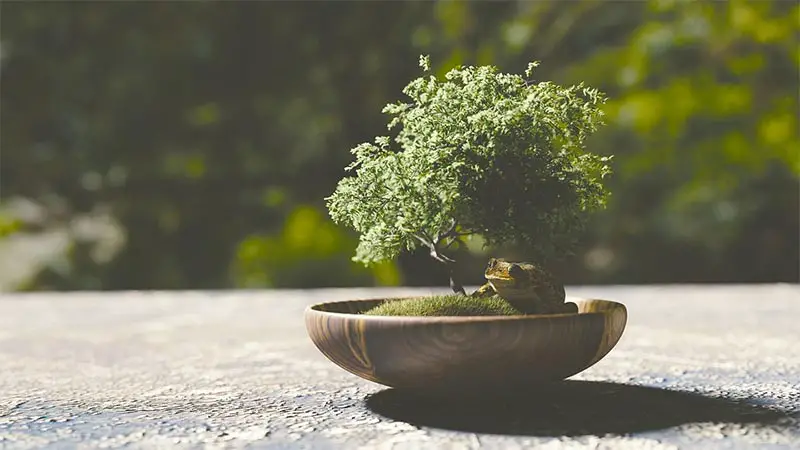 Bonsai trees are not easily killed if kept in the right conditions in winter, especially those that thrive outside. Boxwood, common beech, Bhodi tree, Japanese maple, pomegranate, and juniper are some of the trees that will look great in your yard.
Where to place your bonsai trees (outside) during the growing season
When your trees are placed outside, the universe and mother nature take care of most parts. However, you have to maintain it every once in a while. During the growing seasons, your trees will need as much light as is possible.
However, the sun still poses a threat, so avoid putting your trees in areas that expose them directly to the sun. The best places to put your trees are along the fences and next to other trees. This will provide shade for your bonsai trees.
You'll need to analyze the conditions of your environment, and at times you'll need to shift your trees to situations that are best suited. Rotating your trees will depend on the position of all your trees, as some may be blocked from sunlight by obstacles.
Where to put your bonsai tree in winter
During winter, the bonsais are dormant, which means that their growth is slowed down. However, they still need the conditions in which they thrive. In some instances, your different types of bonsai trees may need to be moved indoors. Some die-hard bonsais can survive the winter conditions outside just fine; you still need to cover them to protect the roots.
Sometimes winters can vary in harshness depending on the area you live in. If winter conditions seem too harsh and detrimental for your trees, some form of shadings like using a newspaper or styrofoam may be required. A garage or a  grow house may be of use in terms of protecting your trees meanwhile.
Artificial lights come in handy during such winters as a supplement for light supply. You need to constantly look for the weather changes and environments to ensure that your bonsai is still under the right conditions.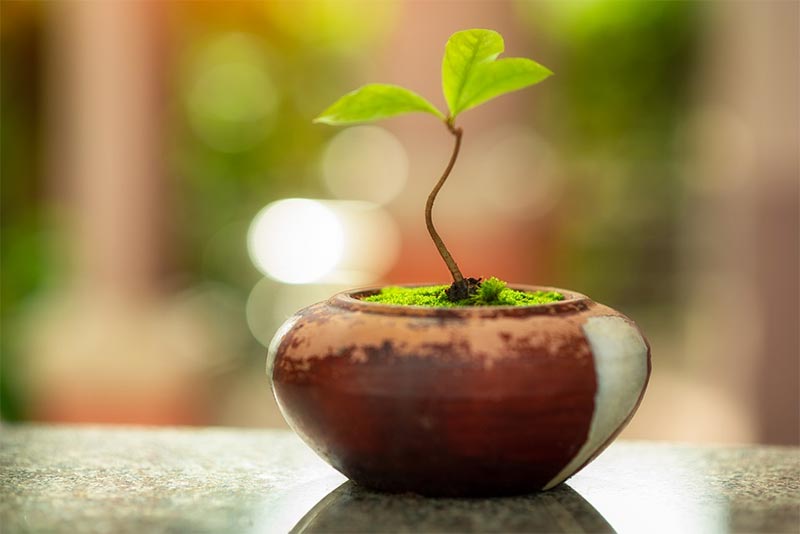 Bonsai trees can live for years if they are well taken care of under the right conditions that encourage their growth. One of the most crucial things to ensure is that your trees are placed where they receive enough sunlight and humidity and that the airflow levels are high to allow for transpiration.
After you have figured the place to put your bonsai tree, it does not end there. You still need to monitor the conditions, and sometimes you will have to move the trees around. Whether you are growing indoors or outdoor bonsai trees, the system does not change. Your plants deserve the best care, or else they might not live as long as they are meant to live.