How to Propagate Japanese Maple Cuttings
The Japanese Maple tree is one of the most beautiful trees globally. It is a deciduous tree, and its striking colors when autumn is approaching is the most spectacular characteristic of the Japanese Maple. Starting with green leaves in spring, changing to orange house and then blazing red leaves in autumn. And then the bare trunk and great natural branching structure in winter. A tree to be admired during all four seasons.
The Japanese Maple likes temperate climates. It doesn't like freezing in winter or super hot and dry summers. It likes some sun and a lot of natural light. It grows better with a bigger canopy of leaves in loamy soil. That is what one would want with your Japanese Maple. You want to show those beautiful colors to all your neighbors and friends. Let's look at how you can propagate a Japanese Maple with cuttings.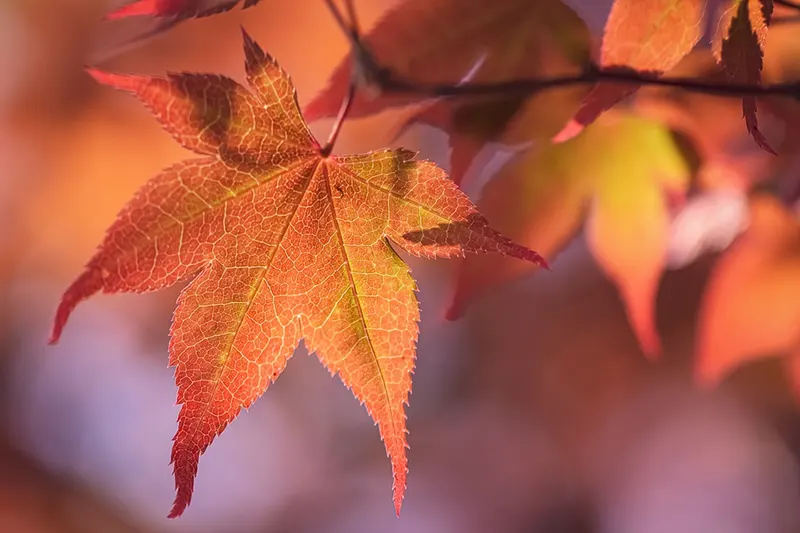 Obtaining Japanese Maple Cuttings
Did you know that a Japanese Maple can be propagated from cuttings? So if you are the lucky owner of a Maple in your garden, you can make a few new trees from that parent tree.
If you don't have one, you can drive around to friends who have one or around the block to where you know there is one and ask its owner if you can take a few cuttings. You want to take a few cuttings because you aren't guaranteed to grow a tree from every cutting. It is also good to know that there are many different Japanese Maple varieties. The three most popular varieties are:
The Dwarf variety: These are

smaller

trees that don't grow very tall. These dwarf trees are good for small spaces. You get the Little Princess, which grows 5 feet tall, and the Red Dragon, which grows slightly taller to 8 feet.

The Weeping variety: The

weeping

variety is very popular because of the pretty cascading branches giving waterfalls of color. The Weeping Maple also gives more width for people that want to grow a hedge. The Crimson Queen is the one to go for in this section.

The Upright variety: The tall and

upright

variety is the best known. Here you get different color tones in the leaves with the Blood Good, Purple Ghost, and Coral Bark varieties.

Taking cuttings from any of these Japanese Maples and taking the correct care of them will give you a stunning Japanese Maple tree in a year. Remember that when you put the cutting in a container, it can dry out very quickly. It would need daily care and commitment. Before taking cuttings from a Japanese Maple tree, you must prepare yourself for the whole procedure. Better success will come from better planning.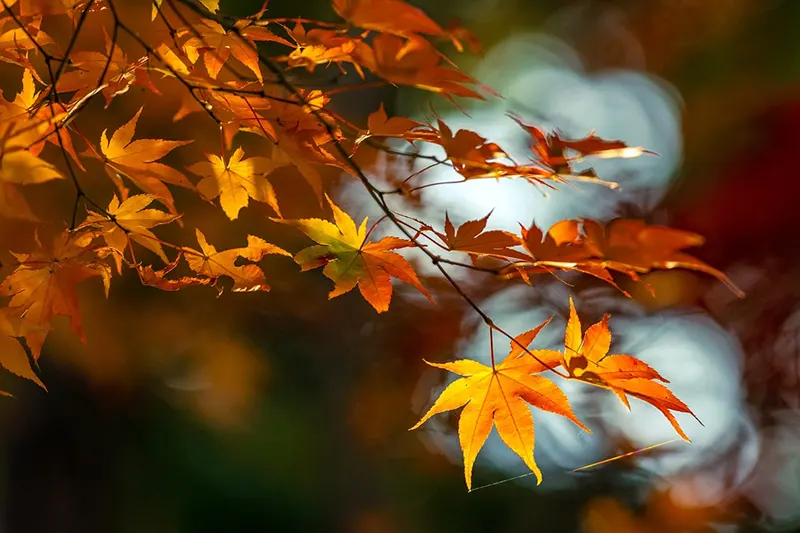 Tools And Other Requirements
If you take cuttings, go home, start looking for your tools and containers and drink a cup of coffee, the cutting will dry out, and you will have no success at all. So make sure that you have all the tools and goods in this list set out before you go and cut the branches. You will need the following:
As many plastic Nursery

containers

as cuttings you want to take. You would need one container for every cutting you are going to make.

Equal parts of Sphagnum or peat

moss and loamy soil.

This must be enough to fill all the containers.

Trimming

shears.

A Branch cutter for a clean cut. The shears and Branch cutter must be disinfected with rubbing alcohol before you start.

Root Hormone liquid

or Root Hormone powder. They work the same.A watering hose with a misting nozzle or a misting container with pump-action for misting the cuttings.

A

damp cloth.
Steps To Propagate Japanese Maple Cuttings
It is not as difficult as you may think to propagate your own Japanese Maple from a cutting from another parent Maple. Just follow the easy steps:
First, you must decide from which Japanese Maple tree variety you are going to take cuttings and if it is not your own tree, get the owner's permission to take a few cuttings.

Feel the branches or twigs. They must be

flexible.

You would have greater success if you cut softwood cuttings. Maples do not propagate well from hardwood branches. Check that the branches are about a quarter-inch thick. There must also be healthy leaves on the part that you cut off.

Cut

six to eight-inch

pieces in length with your disinfected shears or branch cutter if you have one. Cut as many as you want to try and propagate. Plus one or two for just in case.

Make all the cuts using a

forty-five-degree angle

. You do this to expose as much of the Phloem area to promote root growth.

Place all your cuttings in the damp cloth and wrap them with the cloth.

When you get home, fill all your containers with a

fifty-fifty mixture

of Sphagnum or peat moss and loam. Press a hole in the middle for the cutting.

Take a cutting from the damp cloth. At the wider bottom part, scrape away about half an inch of the

bark

. Trim away all the

leaves

except three or four on the top. Dip the half-inch of the cutting where you removed the bark in the root hormone liquid or powder.

Insert the cutting into the hole you made in the container. Put one cutting per container for best results.

Wet thoroughly and

press down

the rooting medium tightly around the cutting so it can stand up straight.

Put the container in an area with lots of

natural light

but not direct sunlight. The early morning sun is good, but it must be in the shade from midday on.

Repeat with all the cuttings. Keep the ones you are not working on in the damp cloth so they do not dry out.

Mis

t the stem and the leaves at least twice a day. Also, check the rooting medium when you are busily misting. It must stay damp.

The roots will take three to four weeks to develop. New leaves will also start forming if you are successful. Keep in the nursery container for a few months or until the next spring. The best time for

repotting is mid-spring

.

You can now plant your new Japanese Maple tree into the ground in your garden or into a Bonsai pot. Japanese Maples make the most beautiful Bonsai trees.
As you can see, it is quite easy to propagate your very own Japanese Maple from cuttings. Would it not be wonderful to fill your garden or your Bonsai pot with these striking colors that you can only get from a Japanese Maple tree.