The Meaning of the Bougainvillea Bonsai
Bougainvillea is known for its colorful inflorescences surrounding tiny white flowers. Their appearance makes them look paper-like. The Bougainvillea's appeal is enhanced even more by this, giving the bonsai a more exciting look. Their evergreen, thorny vines grace the landscape in warm climates- with blooms that are long-lasting and come in a variety of hues. These tough plants are both tolerant to sun and drought.
The Bougainvillea offers many medicinal uses. These plants belong to the Nyctaginaceae (four o'clock) family of the Bougainvillea genus. In the post below, we've covered everything about the Bougainvillea, from its uses and benefits to its symbolism and cultural significance to its history and origins worldwide.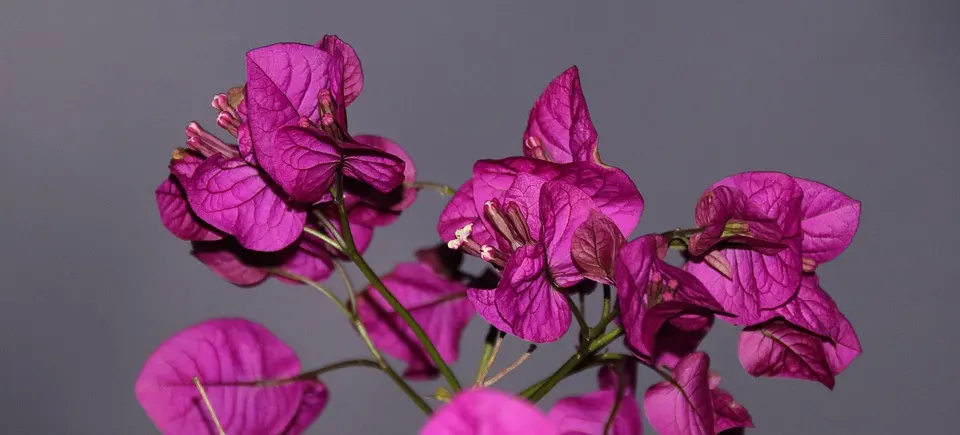 The Symbolism and Cultural Significance of Bougainvillea
The symbolism of the Bougainvillea bonsai changes from one part of the globe to another; however, the general symbolism is welcoming beauty and visitors. A prime example of this is Hawaii, where the locals exchange leis with Bougainvillea florets on special occasions. In other cultures, the Bougainvillea is considered a symbol of peace or a gift that will ignite passion within a romantic relationship.
Other nations have made the Bougainvillea their national flower, such as Granada, Guam, three cities in California, one province and one city in the Philippines, four cities in Guangdong China, one city in Taiwan, and a state in Malaysia. The Bougainvillaea plant was introduced in all these nations, so they're not native to these places.
Bougainvillea is very popular in Africa, being used as decoration and grown for its beauty.
So when you visit these places, be prepared for countless photo opportunities- the flowers will be blooming everywhere! Think magnificent cascades drifting down walls, across rooftops, and along the side of the road.


Bougainvillea is traditionally used for multiple medicinal purposes. To benefit from its medicinal properties, add the fresh or dried bracts and flowers to boiled water, and drink it in the form of tea.
According to research, Bougainvilleas have many beneficial compounds- including saponins, pinitol, and flavonoids.
Some of their medicinal properties include: 
Antiviral
Anti-fertility
Antioxidant
Antibacterial
Anti-cancer
Anti-inflammatory
Hepatoprotective
Anti-fungal
They also have a variety of culinary uses around the globe. The bracts are fried and eaten raw from salads in Thailand.
Some of the health benefits of the Bougainvillea Bonsai include:
Beneficial for diabetics – It helps to regulate blood sugar levels and prevent them from spiking.
Beneficial in treating a cough – Mucus gets removed from the respiratory tract thanks to the expectorant property of Bougainvillea, boosting the recovery from a cough.
Beneficial in treating a sore throat – Inflammation and pain are relieved by the antiseptic, anti-inflammatory, and antimicrobial properties of the Bougainvillea.
Beneficial in the treatment of Hepatitis – Bougainvillea provides treatment for the serious condition Hepatitis, which is characterized by the inflammation of the liver. Before using this remedy, it's best to consult with a doctor first.
Beneficial body detoxifier – By regularly consuming purple flower Bougainvillea tea, you will successfully clean out your body from toxins and harmful materials caused by unhealthy food and pollution.
Beneficial in easing pain in the joints – As mentioned earlier, Bougainvillea is prized for its anti-inflammatory properties. Meaning, it can help ease swollen and painful joints by reducing inflammation.
Beneficial in the relief of fever – Bougainvillea can be used as a helpful remedy in the relief of fever due to its antipyretic effects.
Bougainvillea Flowering Season
Bougainvillea plants bloom all year round in areas where day and night lengths are almost the same because they have a tropical natural habitat. So, the best flowering season in North America is in Fall or Spring.
It all depends on the area and continent you live in. It's too cold to grow Bougainvillea during the fall if you live in the North. It's also too hot to bloom well in South Florida during Summer.
The best regions for Bougainvilleas are Argentina, Brazil, and Peru. These are regions that are warm and tropical.
Best Bougainvillea Cultivars
James Walker – Has ruffled bracts that are orange and pink; this type of Bougainvillea grows slowly.
Sundown – Has bracts that are bright orange.
Vicky – Has bracts that are pink or white, with variegated green and gold foliage.
Miss Alice – Has white bracts, and this Bougainvillea is thornless.
Pixie – Its thorns are covered by extra thick vegetation.
Dwarf Lavender – Has pink-purple bracts, and this Bougainvillea has a smaller vine.
Lady Baring – Has bracts that are yellow and are produced in large clusters. This Bougainvillea grows quickly.
Helen Johnson – Has bracts that are hot pink, and this plant only grows to three feet.
Deep Purple – Has bracts that are bright fuchsia, and the foliage is light green.


Bougainvilleas are perfect for two things: lighting up the landscape and making a colorful and stunning floral gift. They're ideal for hot and dry locations and come in various yellow, orange, red to purple, pink, and white colors. In the language of flowers, the Bougainvillea stands for passion and peace.