How To Care For An Azalea Bush In Winter
Azalea blossoms are ornamental for all seasons and can brighten any garden all year all-year-round. They offer green, rich foliage that explodes into leaves of green or yellow shades. Even though Azaleas are generally low-maintenance, come wintertime, you will have to give your Azalea special winter care.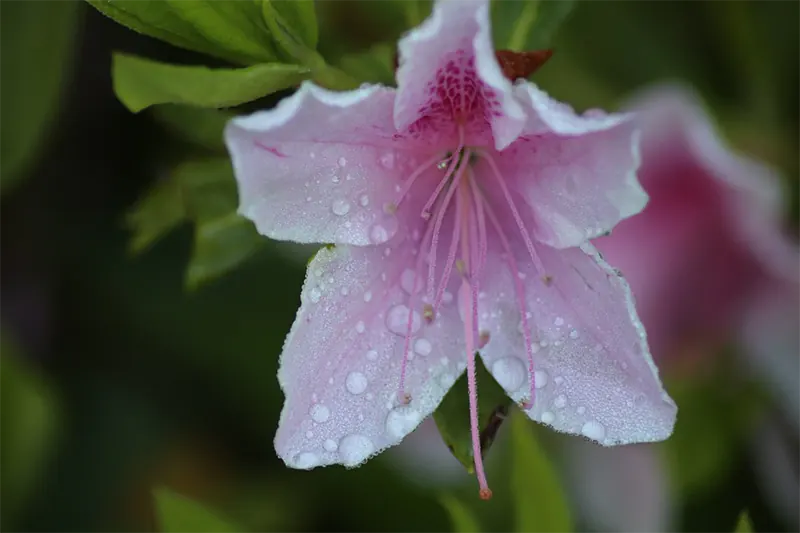 Taking Care Of An Azalea Bush in Winter
The most important thing about taking care of your Azalea bush is to focus on the soil, as this plant is picky about its soil due to its roots being delicate and susceptible to damage. So, before you plant your Azalea, make sure that you have prepared the soil properly.
Avoid planting your Azalea in direct sunlight; instead, plant your Azalea in a location that has deep shade or filtered sunlight for best results.
You need to focus on soil drainage; it's just as important in the winter as in the summer. Focus on working the soil carefully to remove the rocks to a width of 30 inches and a depth of 18 inches.
The soil needs to be of good quality, with acidic and loamy topsoil with a pH between 4.5 and 6. Azaleas need this acidic reaction because the plant is acidophilus and can only thrive in such an environment. It's also crucial for the soil to have excellent drainage, fertilization, and irrigation; so that the Azalea is in conditions that are adequately prepared for winter.
During the winter season, Azaleas go dormant. So, it's vital to reduce the amount of water you give your plant as the first freezing temperature approaches. Winterize your Azalea by watering the soil enough before the weather changes completely to the extended winter cold.
Part of the winterizing process of the Azalea includes trimming. It would be best to trim back both deciduous and evergreen shrubs to improve the size and shape of your Azalea; this will also help remove any diseased or broken branches.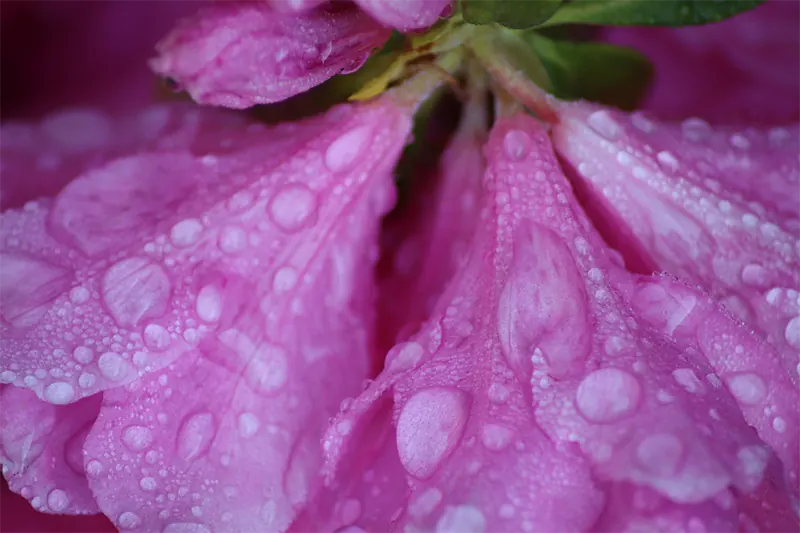 Azalea pests: Your Azalea is less susceptible to pests and insects if you maintain its health. Two common insects attack Azaleas- leaf miners and lace bugs. Azaleas get attacked by these insects when they are under too much stress or planted in direct sunlight. Lace Bugs feed on the undersides of the leaf, while leaf miners make tiny tunnels in the leaves.
Azalea diseases: Your Azalea can be affected by diseases, and the best way to prevent these diseases is by properly caring for your plant. Water your Azalea at its base rather than overhead watering to eliminate fungal issues. After heavy rainfall, ensure that your Azalea isn't ponding with water. If it is, you will need to improve your Azalea's drainage or move it to a covered area.
Water your Azalea well: Before the temperature becomes freezing, ensure that the soil of your Azalea has enough residual moisture. If there hasn't been much rain during the fall, then do a deep water landscape on your Azalea every week until the first freezing temperature. If there has been average rainfall, then your Azalea should have enough moisture to enable your plant to cope with winter.
Add mulch to your Azalea: Mulch protects the roots of your Azalea. During the fall, add 4 inches of mulch; this is done to protect your Azalea's roots from the first freezing temperature in winter. Mulch protects the roots from the outside environment temperatures while retaining moisture. The ideal mulch is bark and straw.
Drape or cover your Azalea with the material – Protect your Azalea from severe weather during winter by covering or draping your Azalea with the material. Drive stakes into the ground around your Azalea and add the material over the stakes. The best material to make use of is burlap or cloth so that your plant receives enough airflow.
Avoid adding the material directly over your Azalea, as this can injure your plant's foliage. Covering your Azalea is beneficial if your plant is recently transplanted; this is because your plant wouldn't have had enough time to strengthen its root system.
Fertilize your Azalea: Fertilizing is essential to keep your Azalea healthy. Right after your plant blooms in spring, add Azalea-Camellia food to your plant; and add from the feeding again lightly during the Azalea's growing season.
Illuminate your Azalea: An unconventional way for you to protect your Azalea from frost injury is by using a string of lights. Essentially, you would be increasing the ambient temperature around your Azalea by 4-8 degrees Fahrenheit.
Ideally, use incandescent lights rather than LED lights (as they emit more heat) and add a frost cloth or lightweight blanket. If you're going to add a heavier drape, it's best to remove it from your Azalea daily after the temperatures are above freezing.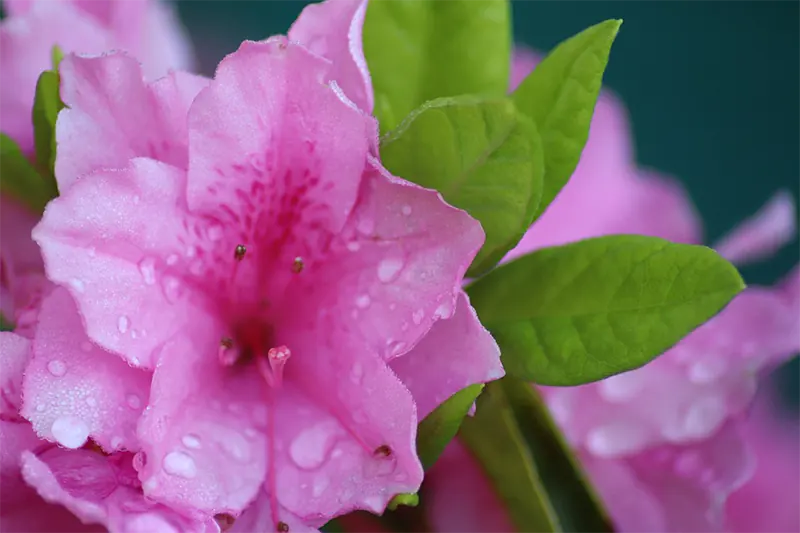 Preparing your Azalea for Winter
The most effective way to prepare your Azalea for winter is by beginning to prepare during summertime, which means that your plant's fertilizer supply needs to be stopped around mid to late summer.
If you continue to provide your Azalea with nutrients after this period, new shoots will be created, which won't prevent them from becoming woody by the end of Autumn. Meaning they will burn out.
In terms of irrigation, you should gradually dilute the watering of your Azaleas during the Autumn period. In most cases, 1-2 irrigation per week should suffice with half or less water than you usually use.
Continue with the irrigation until the first 2 touches of frost before stopping; this is to prevent your Azalea from drying out.
By following our simple guidelines, preparing your Azalea plant for winter will be a snap. Once you're all done and ready, you can relax and look forward to the next growing season with great Azalea blooms.
When you provide your Azalea with the right location and growing conditions, the result will be a natural, beautiful color come springtime.
Azaleas add a striking and architectural interest throughout the year with an unrestrained growth habit.