What is the Best Soil for Azaleas?
Abundant azalea flowers are an amazing sight in spring. They come in a variety of colors and are also easy to care for. You can plant them in almost any garden-type as there are thousands of varieties of azaleas. Therefore, it helps to know the kind of soil suitable for this shrub.
You can also add compost to the soil before planting them. Also, maintain its temperature to conserve water. Get rid of any weeds and discourage their growth. It's a good idea to mulch the shrub with composted pine barks or pine straw to provide nutrients.
Frequent fertilizing isn't required if you add organic matter and mulch to the soil. You do need fertilizer, though, if it has a low level of nitrogen. You can tell that by the symptoms in azalea, such as slow growth, yellow leaves, or losing leaves. For best results, fertilize during late spring to early autumn.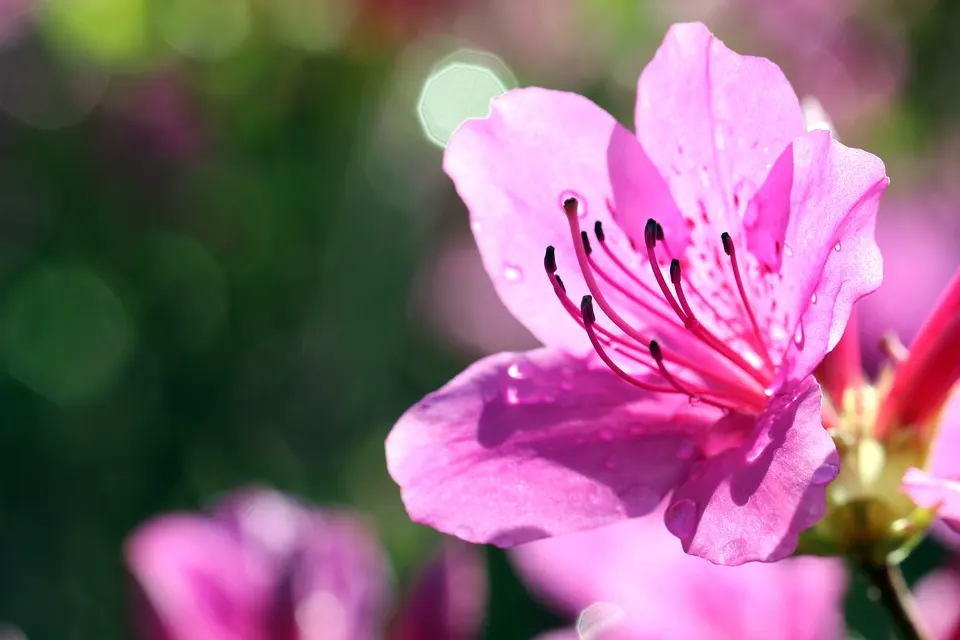 Let's take a look at some of the ideal soil conditions.
Drainage
Azaleas require well-drained and acidic soil. Their roots are fine and shallow, so water-saturated soil isn't good for them. Make sure it has proper moisture and good drainage at the same time. To check the drainage, dig a hole of about 10-12 inches and fill the hole with water. Note how long the water takes to drain from the hole. If it takes more than an hour, then you should fix the drainage before planting the azalea. They should be placed in raised beds if the soil is heavy and poorly drained. Since raised beds dry out quickly, you should water them during the summer.
Aeration
There are beneficial microorganisms in the soil that require proper aeration. For example, organic matter breaks down to provide nutrients due to the fungal and microbial activity. If there's poor aeration, toxins could develop in it, and plants could develop malnutrition. One of the best ways to aerate the soil is by adding organic matter, such as compost.
The bacteria acting on compost produce humus, which is essential for improving drainage and the absorption of nutrients through the fine azalea roots. In coarse soils, it acts like a sponge so that they stay moist for a longer time. However, you can skip amending heavy soils, as the best way to deal with such conditions is to use raised beds.
Acidity
For azaleas and rhododendrons, acidic soils with a pH level of 4.5 to 6.0 are ideal. If you see the leaves turning greenish-yellow with green veins, you can tell there's something off with the pH balance. It's best to perform a test and add soil amendments. To lower the pH, you can add sulfur or ferrous sulfate. Don't use aluminum sulfate as it's toxic to azaleas. Also, don't plant near the concrete sidewalks, foundations, or driveways, as the lime in the concrete can raise the pH level. In some cases, the pH could be on the lower scale, and to fix that, use dolomitic limestone.
Soil Mix
When choosing the soil mix for azaleas, half of it should be organic material. It would help prioritize factors such as the capacity to hold moisture, pH level, and structure. Sphagnum peat moss, compost, manure, chopped leaves, fir or pine bark fines, and manure make for good materials. These materials are good for retaining moisture and providing drainage so that the roots don't stay in saturated soil.
Oak leaves are a great choice. Peat moss keeps the pH balance in check by providing acidic conditions to the soil. However, it isn't very high in nutrients, and thus, you must combine one-third peat moss with two-thirds compost, leaves, or manure. Keep in mind that any part of the walnut tree is toxic to azaleas.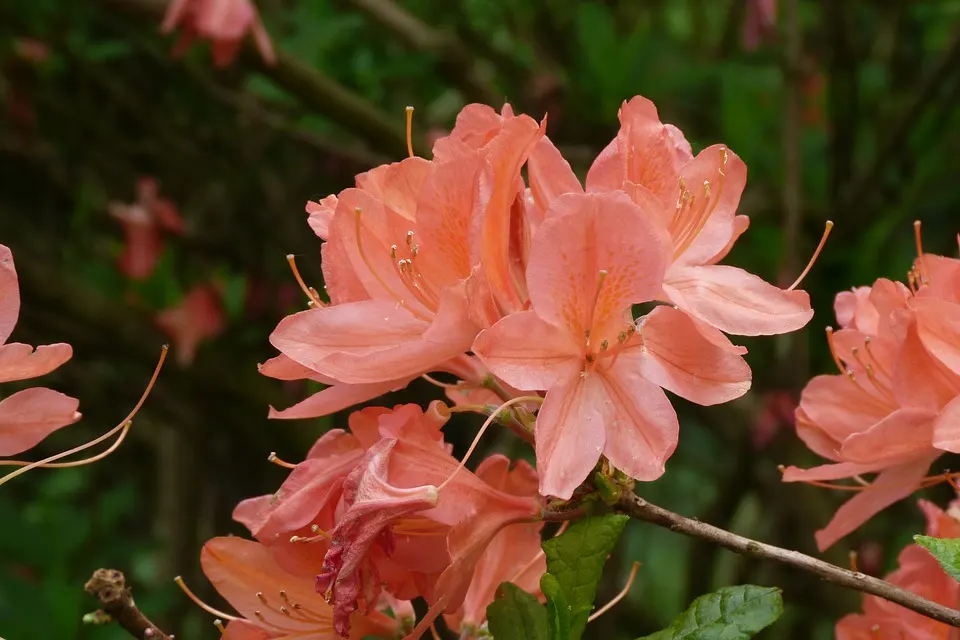 Instead of making a mix, you can also buy pre-made potting mixes for azaleas. Buy an ericaceous compost formulated for plants that need acidic soil.
While using fertilizers, make sure to use those specially made for azaleas, such as miracle gro. It's in granular form and slowly releases the nutrients over time.