How to Prune a Japanese Maple
Japanese maples are an excellent addition to your garden and enhance the beauty of your outdoor space with their grace and splendor. They also come in various types and change their colors according to the season. Every autumn, they transform the landscape into a spectacular display of vibrant hues with their colorful foliage.
If you own a Japanese maple, it will help to know how to prune it with care to maintain its shape and form without interfering with its natural growth habit. Continue reading this post to know how to prune a Japanese maple and get the best out of your tree.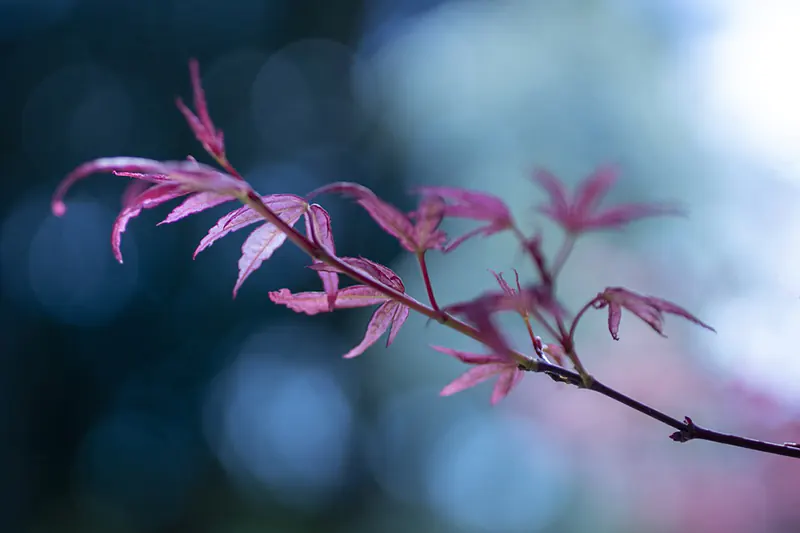 How to Prune a Japanese Maple
Once your Japanese maple is 2-3 years old, you can start training it. Begin by removing the lowest limbs on small trees and any limbs that come in contact with others. Remove small branches and twigs in the tree's interior to create an attractive silhouette.
If your tree is mature and has acquired its form after the necessary training, it's best not to prune it frequently.
While pruning, follow these general steps to get the best outcome:
–        Remove dead branches on the interior.
–        Don't reshape the tree entirely, as it could leave holes in the canopy.
–        It's best to avoid shearing the tree as it results in inconsistent growth of the branches.
–        Disinfect your tools after use.  
To elaborate further, ensure you remove only up to one-fifth of the crown and not cut any branch thicker than more than half of the parent stem. Also, don't remove more than a quarter of the foliage. The leaves are essential in delivering nutrients to the tree through photosynthesis. Removing a lot of foliage is never a good idea, as it causes unnecessary stress to the tree. Also, look for branches that overlap, stray into the scaffold below or above, or grow inwards. Remove such branches to ensure the proper growth of your tree. Generally, don't remove more than 30% of the tree in a year.
When pruning for aesthetic reasons, try to know its structure and apex branch. Assess the tree's overall health before beginning to trim it. Once you start aesthetic pruning, you can't leave it halfway if things go awry. It takes years of experience to learn to trim a Japanese maple perfectly. Hence, if you don't have the required expertise, it's best to stick to the structural pruning basics and take the help of a professional when needed.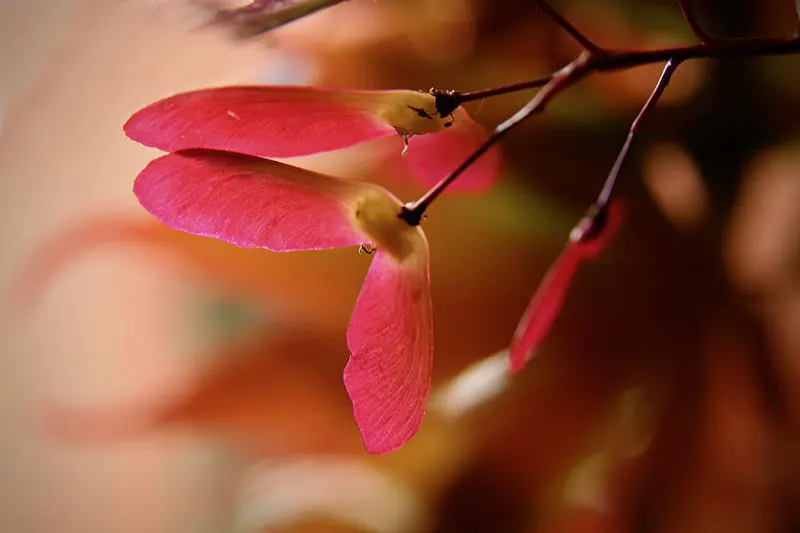 Things to Consider
It's essential to have the right tools at your disposal. Sharp and clean tools are necessary for trimming any tree. When the blades are sharp, the resulting cuts are smooth, which means fewer traumas for your tree. Once you're done pruning, wipe the blades with a bleach and water solution to cleanse them.
Usually, it's best to prune the Japanese maple in winter or summer. Late winter and early spring are also good times if you don't want to give stress, as the trees are in dormancy and less prone to injury. Summer is a good time for structural pruning and removing dead or diseased branches.
 Pruning doesn't have to be a high-maintenance chore. To preserve your tree's natural charm and grace, make sure not to stress it out with consistent pruning. If it's in poor health, avoid giving it cuts and limit the pruning to deadwood removal only. 
You can lightly prune your Japanese maple at any time, but for pruning many branches or reshaping the entire tree, it's best you do so in winter during its dormancy. To conclude, however, the Japanese maple is best pruned when you retain its natural shape and prune it only when needed.