Top Five Flowering Bonsais
Having vibrant flowering bonsai in your living space is a sight to behold. If you're into the art of bonsai and like to take care of your plants, seeing your tree in full bloom is an excellent payoff. Compared to indoor floral arrangements, bonsais are long-lasting and can enhance the look of any small space where you can't have large plants. 
In this post, we'll cover some important aspects of these bonsais and some flowering bonsais you can plant in your home.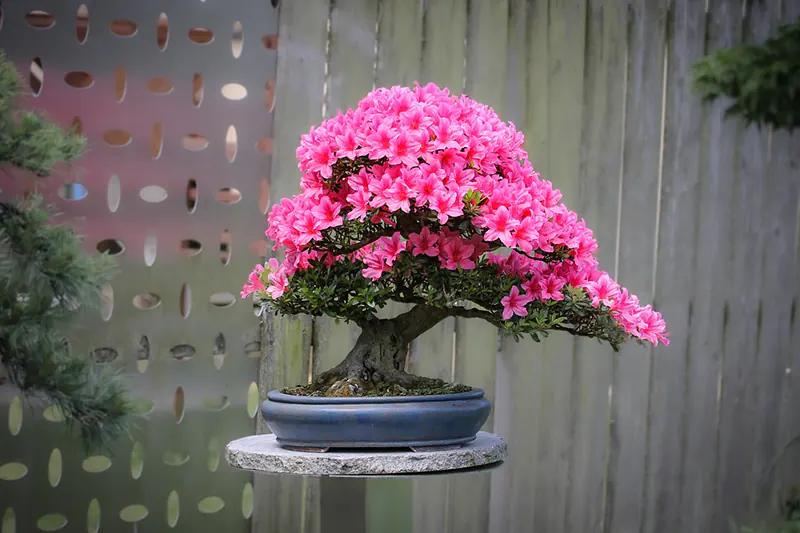 Flowering Bonsais Facts
There are two basic types of bonsai flowering plants: Koten and Bunjin. Koten is wider at the base and taper at the top, whereas Bunjin is wider at the top than the base. These can be in four sizes, miniature, small, medium, and average. You can grow your flowering bonsai either from the seeds or from the stem cuttings. You'll be amazed to know that if you take proper care of these bonsais, they can live for hundreds of years.
If you're looking to enhance your bonsai collection, consider planting these colorful bonsais that will make your living space look like a spectacular piece of art.
Top 5 Flowering Bonsais
Bougainvillea
Bougainvillea is a common flowering plant; you can also get it in bonsai form. Its colorful bracts of leaves in shades of pink, purple, yellow, magenta, red, and white make the plant look very attractive in all seasons. The tiny flowers are inside the colorful bracts.
It needs full sunlight, and you should water it daily. The soil should be moist but not wet and a bit acidic. Feeding it with a diluted liquid fertilizer every 7-10 days is a good idea. You should also regularly prune it but beware of the prickly thorns.
Check our detailed bougainvillea expert care guide for more details!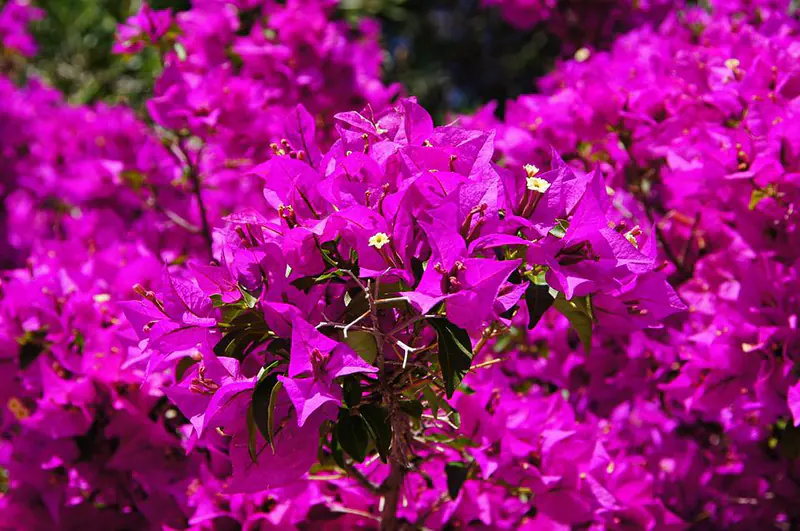 Wisteria
Wisterias are beautiful flowering plants and can grow up to 20 meters in length. You can train it into a miniature version for bonsai. The flowers usually bloom in spring in pink, purple, violet, or white clusters.  
Ensure that your wisteria receives ample sunlight at least six hours a day. It needs proper watering during the growing season, and the soil should be slightly acidic. It's also a good idea to feed it regularly in 7-day intervals, and please make sure that the fertilizer contains fewer nitrogen compounds. You can perform root pruning and also hard pruning after flowering.
Make sure you don't miss out on our guide on how to train a wisteria into a bonsai tree!



Satsuki
Satsuki azaleas are flowering Rhododendron subspecies. The flowers are large and colorful in white, red, pink, purple, red-orange, etc., and bloom from May to June.
Ideally, you should place your azalea in indirect but bright sunlight. Exposure to full sun could wilt the flowers. It's a good idea to use acidic soil and water it once daily without letting the soil get soggy. Use a balanced fertilizer with equal NPK, but reduce the nitrogen amount during fall. To shape the tree, use an aluminum wire.
We have a detailed Azalea care guide for you to read!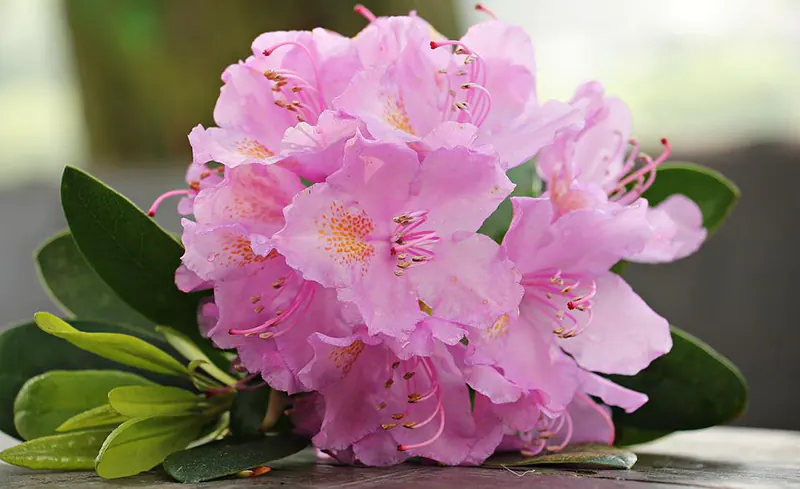 Plum Blossom
Prunus mume or plum blossom is related to apricot and plum species. This tree can reach a height of four to ten meters, and it's a great choice for bonsais. The tree blooms from late winter to spring with white, pink, or red flowers. Moreover, they produce a sweet scent. They develop into edible ripened fruits by summer.
The plum blossom bonsai needs full sunlight and a well-drained potting mix. It's a good idea to feed it with a high phosphorus fertilizer. Also, hard prune the tree for better flowering. While shaping your bonsai, it's best to exercise caution as the fragile branches could easily break off.
If you'd like, you can see how to grow a plum from seed here!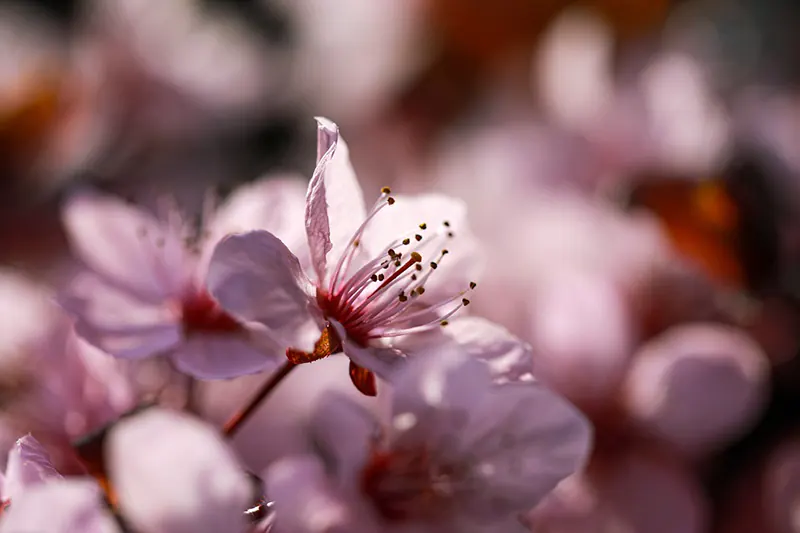 Hibiscus
It's hard to ignore a bonsai with striking hibiscus flowers in any living space. The shrub has large leaves and flowers and comes in many colors. The bright flowers contrast amazingly with the bright green leaves and the light-colored trunk.
Generally, hibiscus plants prefer partial sunlight, even in summer. When kept indoors, it's a good idea to provide it with additional light during winter. Water your hibiscus daily and feed it regularly with organic, balanced fertilizers. The soil mix should consist of 50% organic matter and 50% aggregates for balance. It's a good idea to prune the roots during the warmer season.
 Check out our guide on how to keep a hibiscus small!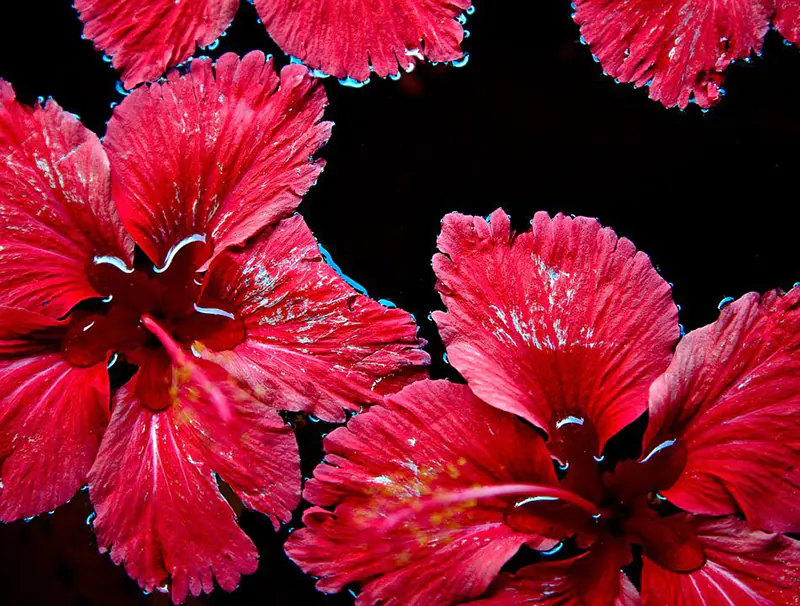 Care Tips
In general, flowering plants need extra sunlight compared to others, but the specific sunlight requirements depend on the variety. Every plant species has its watering requirement, but it helps to know that you shouldn't let your bonsai get completely dry. Water it every day in summer and once a week in winter. Potting and repotting depend on the type of plant you have. Usually, you should repot every two years, either after the blooming season or in spring. Make sure to use a suitable bonsai potting mix while repotting. If needed, you can also treat your bonsai with pesticides and fungicides.   
Final Thoughts
Like any other plant, flowering bonsais also need regular TLC in the form of watering, feeding, wiring, and pruning. If you purchase them from a reputable seller and handle them properly, you can expect them to give you long-lasting results and survive for decades. Moreover, they make an excellent gift choice, and you can also give your loved one a flowering bonsai instead of a bouquet.