How Much Sunlight Does a Bonsai Tree Need?
When you ask yourself how much sunlight does a bonsai tree need you to begin to think how unique the tree is. The beautiful tree holds a defining quality with a history embedded within the roots of the tree. Depending on the species of bonsai trees, they generally need about five to six hours of light a day, and temperatures from the sunlight need to be above fifty degrees.
The bonsai tree has a character that needs special love and care. Not getting too much or too little sunlight will affect the way the tree grows, as it can show its characteristics with what the tree wants. It's generally a treasured tree to understand and have.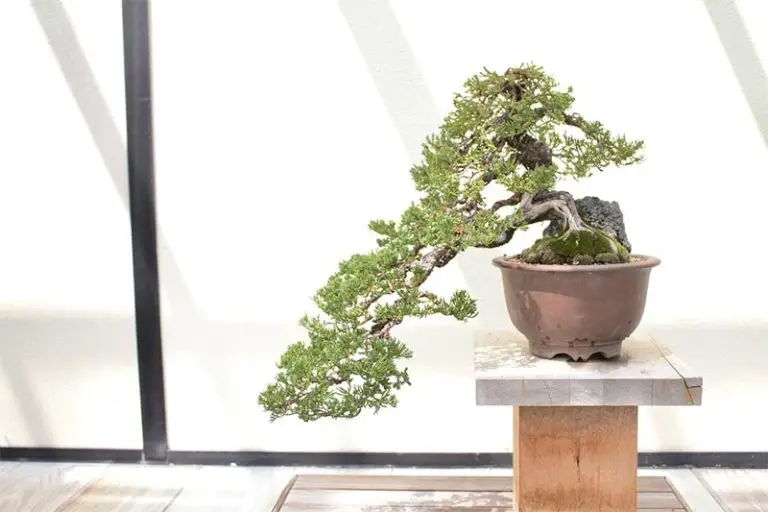 Quick Summary of Different Bonsai Tree Species
We know that many of you are busy and don't have the time to read through an extensive article. Here's a quick TL: DR summary, after which you can browse through the various sections for more detail:
Junipers: Outdoors, low morning light with shade in daylight.
Evergreens: Outdoors, Lots of direct sunlight.
Green Mound Junipers: Outside and Indoors, Bright light.
Baby Jade: Indoor & outdoors, Constant full sunlight.
Willow Leaf Ficus: Indoors, artificial lighting maxed light.
Flowering and fruit: Outdoors and Indoors: Plenty of sunlight.
Butterfly Japanese: Outdoors, part sun/part shade.
Chinese Seiju: Outdoors, full sun, or part shade.
Trident maple: Outdoors, Full sunlight.
Dwarf hinoki: Outdoors & indoors, Full sun/partial shade.
Japanese black pine: Outdoors, Full sun with part shade.
Oriental ficus: Outdoors, Direct sunlight.
European Hornbeam: Outside, part sun.
Flowering white jasmine: Outdoors & Indoor, high light.
Hawaiian Umbrella: Indoors dim lighting.
Flowering Brazilian raintree: Outside growing seasons & Indoors, lots of light.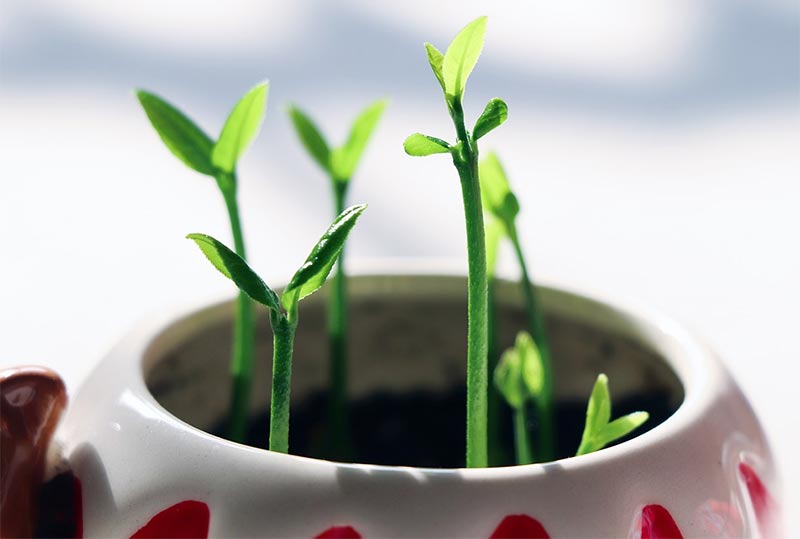 How much Outdoors & Indoor Sunlight Do Bonsai Trees Need?
To understand how much sunlight different types of bonsai trees need, you need to look at the genus or species. Each one has a specific requirement, and we'll break it down for you.
Junipers & Mound Juniper Bonsai Trees
There are many different species of bonsai trees, and each one needs special lighting to live. The Juniper trees need low light intensity as much as possible, early in the morning with a filtered and shaded area. For all seasons, the Junipers need to be outdoors.
The trees need five hours of early morning sunlight with afternoon shade. If the Junipers get too much sunlight during a hot day, then the needles will burn off. From the Junipers getting too much sun, it can damage the foliages.
One of the Juniper species is named the Green Mound Juniper. It likes a good amount of bright sunlight with only four hours of light a day. This type of tree can be grown indoors and outdoors.
Evergreen & Baby Jade Bonsai Trees
Evergreen bonsai trees are grown in the tropical rainforest of South America. So, these trees thrive off of lots of direct sunlight. Evergreens can live in some cold temperatures that grow vigorously in warmer climates, receiving nutrients from the warm sunlight.
The baby jade bonsai tree mostly likes being indoors, but also outdoors, as the temperatures can't drop below forty degrees, and the tree needs constant full sunlight.
Willow, Flower & Fruiting Bonsai Trees
Willow Leaf Ficus bonsais are a species of trees that need to stay indoors and get light from artificial light for at least sixteen hours per day. This tree can burn if taken from the sun to shade too quickly.
The amount of sunlight that a beautiful flower and fruit bonsai tree needs includes plenty of light but not too much, as it can dry out the flowers and fruit. If you live in an environment where there's no sunlight year-round; best to get fluorescent, HID, or LED lights so the trees can gain some source light indoors.
Butterfly Japanese Maple & Trident Maple Bonsai Trees
The amount of sunlight a butterfly Japanese maple bonsai tree needs is four hours of partial sun with half shade and mostly thrives outdoors. It needs a good amount of shade with early morning sunlight to grow correctly.
The Chinese Seiju bonsai tree has to be mostly outdoors during the winter and needs cool frost-free areas to live. The Trident Maple bonsai tree needs to be outdoors only and can live indoors with any UV lighting as this species needs full sunlight and needs to stay pretty warm.
Dwarf Hinoki Bonsai Trees
Dwarf Hinoki bonsai trees can be in both outdoors and indoors with full sun or partial low shade. They can be transferred from the full sun to the partial shade fast, and if the foliage damages, you can snip them off, and it won't harm the tree.
Oriental Ficus & European Hornbeam Bonsai Trees
Oriental Ficus bonsai trees need full direct sunlight with five hours of light. They thrive off of winter and colder climates but in direct sunlight. The amount of light that a European hornbeam needs are five to six hours of part sun and can service in colder climates.
The flowering White Jasmine bonsai tree works well both outdoors and indoors. The flowering tree can be left indoors and needs a high amount of light, and in summer or spring, it can be kept outdoors.
Hawaiian Umbrella & Flowering Brazilian Raintree Bonsai Tree
The Hawaiian Umbrella bonsai tree is unique as with this tree; it's best to be kept indoors with dim lighting. Last but not least, the flowering Brazilian Raintree can be left indoors, but with a lot of light, and can be outside during the growing seasons.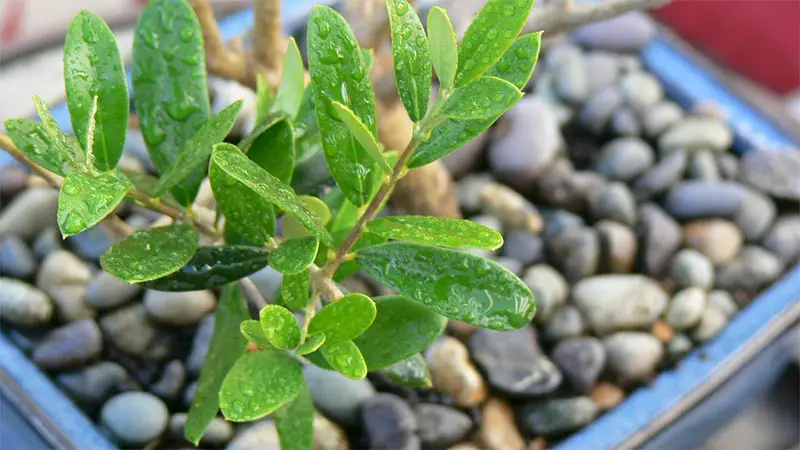 The best part about knowing how much sunlight to give a bonsai tree is; you can gain the knowledge of keeping your favorite species alive. The tree can live for hundreds of years in its habitat and live hundred of years in a similar habitat if taken care of correctly. Each species hold special care for lighting. Most bonsai trees need to be left outside, and some can live indoors. So, paying attention to especially how much sunlight the tree needs is partially important for the growth of the bonsai tree.