Is an Azalea a Bush or a Tree?
Azaleas, members of the Rhododendron family, occur mainly as shrubs or bushes and are coveted for their magnificent blooms that come in a broad range of colors and shapes.
These wonderful plants thrive in the whole of the Southern United States. While all those native to the USA are deciduous (losing their leaves in fall), azaleas also exist as evergreens distributed through China, Japan, and northeastern Asia. The latter species are classified in the subgenus, Azaleastrum, which contains 80–117 variations and includes both deciduous and evergreen types.
The answer to the question posed in this article's heading is that it's generally up to you. By using a simple pruning technique, an azalea bush can be transformed into a beautiful tree—you don't even have to be an expert with pruners (or an expert gardener)—to succeed.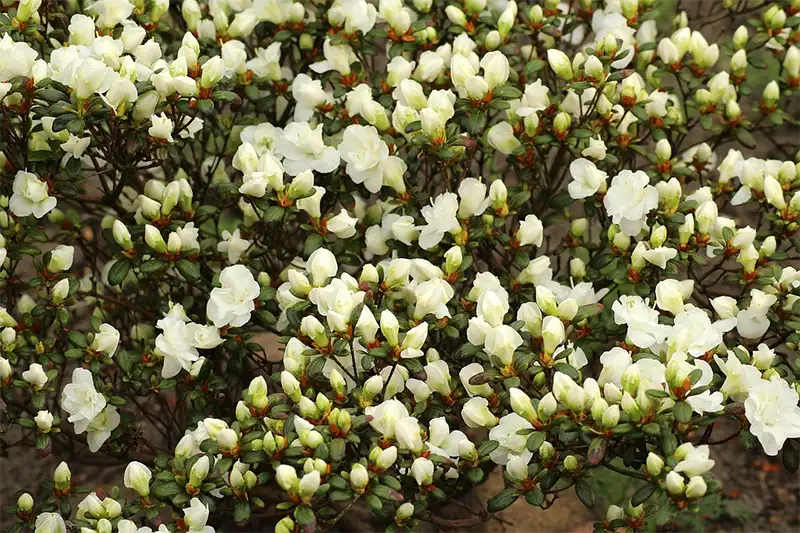 Azalea Bonsai: Bush or Tree?
Hybrids of Satsuki and Kurume azaleas make the best bonsai. Being simple to train, they can sprout new growth wherever you choose to make a snip. We'll focus on the Satsuki variety as it's probably the most popular and pleasing of all plant subjects that one can bonsai.
It's your choice whether you want to grow your azalea with bushy foliage or with a tree style. Either one is acceptable. In the wild, most people grow them as flowering bushes, letting the leaves and petals show off to viewers. However, there's no reason you can't keep the trunk clean and make it look like a tree.
Among the reasons for the Satsuki azalea's popularity is that it produces a prolific amount of attractive funnel-shaped flowers when in full bloom. In addition, these plants:
adapt well to cultivation in plant pots,
can withstand considerable cutting away of roots,
can form a sturdy trunk in a reasonably short period, and
very quickly sprout new buds on old branches.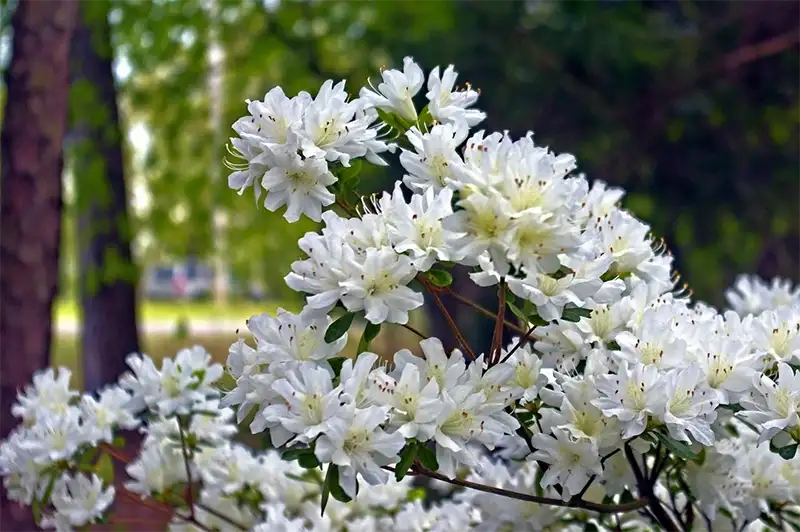 More About Azaleas In General
As mentioned before, azaleas are capable of producing numerous flowers that occur in one of a range of colors except for bright orange, blue, and yellow. Flower buds can be so many that some gardeners remove them in bunches from around the plant to balance out the greenery of leaves with the color of its blooms.
Azaleas enjoy soil that's acidic with a pH level from 4.5–5.5 and kept evenly moist (not wet). The soil should be well-drained to provide air that's essential to prevent root rot. They like being in a well-lit location with cool temperatures and not full sun.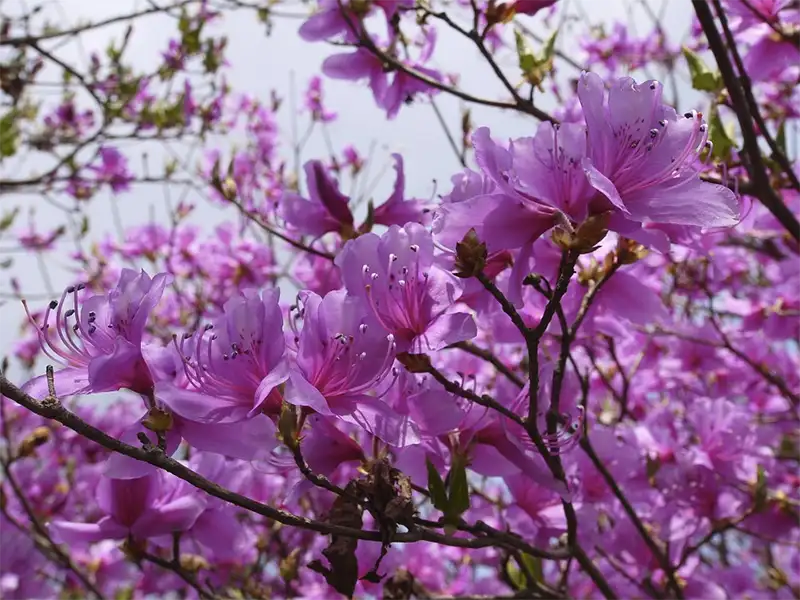 While the azalea in its natural form is a shallow-rooted, flowering bush or shrub, it can be transformed into a tree—if you're willing to put in some work and technique. You can also propagate your azalea from softwood cuttings taken in early summer once flowering has finished.
Whatever your choice, you're left with an eye-pleaser that will require some TLC that includes daily watering, monthly fertilizing (two weekly in flowering season), and some pruning when each flowering season ends.