Are Bougainvilleas Trees or Shrubs?
I do my best as a human not to put people, concepts, or things into categorical buckets because it can lead down the slippery slope of categorical thinking and false assumptions. I learned this practice from watching the lectures of Dr. Robert Sapolsky, famed Stanford professor, and neuroendocrinologist. If you are reading this and have never heard of the man, do yourself a huge favor and YouTube Dr. Sapolsky. The man spent his early career studying baboons to understand better how stress affects primates, he was awarded the MacArthur Fellowship Genius Grant in 1987, and his books are excellent. My brain crushes aside, when engaging in the practice of bonsai, I still do my best not to engage in categorical thinking.
This approach is made not in a vain attempt to allow my trees and me to reach some spiritual plane of existence where we all are on the same level. I want my trees to express themselves as they would naturally, and then I gently step in to make things look pretty(ish). I treat my dog the same way, she is going to do her something, but I will always be there to encourage or discourage particular behavior. Perhaps I would make a good father. I share all of this because I want to share why I will be answering the question within the article the way I am going to. Like all art, bonsai will forever be unique to each individual; that's not to say that having a historically accurate understanding of the art form is necessary to participate.
I say all of this because I believe my answer to Bougainvilleas being a tree or a shrub is my answer, not the answer. When determining my answer, I did my best not to confirm my own bias; I can only ask the same of my readers. Finally, this article will examine the question, are bougainvilleas a tree or a shrub, then it will explore my attempt to answer the question. This ordeal should be a fun experiment.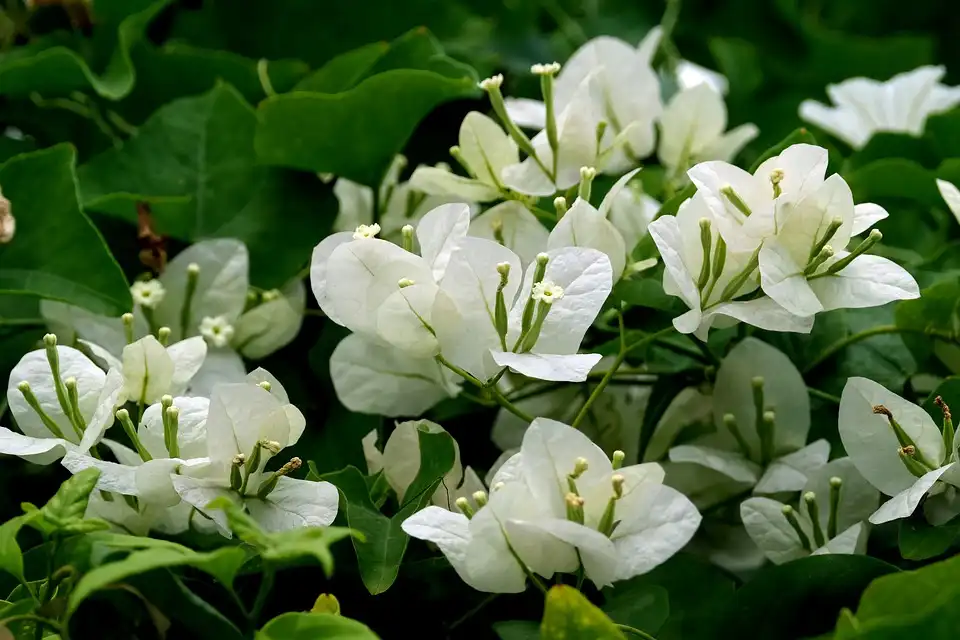 You and I have our conceptualization of 'trees' and 'shrubs,' and I find the differentiation between the two around the globe is endlessly fascinating. In recognizing the difference of concepts, I believe we are all correct. Therefore my answer to the question, are bougainvilleas trees or shrubs, is yes. I will explore the biology of the plant, but for this article, a bougainvillea can portray itself as both a tree or a shrub. I love this aspect of plants. It's as if botany is a soft science, and the novelty of that is very comfy. There are no solutions, formulas, or equations that are written in stone for plants.
Yes, science informs everything about plants, but we as propagators can step all over that science whenever we want to, no matter your experience.
The bougainvillea is technically a weak, leaning, vining plant with a light fibrous root system. For our purposes here, weak refers to the plant's strength or woodiness, its ability to support itself. While a bougainvillea can be trained to be stronger, naturally, they are weak plants that, much like myself, crave support. A young bougainvillea should grow horizontally to establish a healthy root system before it starts growing vertically. Readers should note that bougainvilleas prefer to be a touch rootbound. Thus they thrive in a pot.
As a 'tree' or 'shrub,' the plant is simply beautiful and comes in a wide variety of colors; they can be as small as 3ft to as big as 15ft. The bougainvillea flower is within a bract on the plant, which is a colored modified leaf. The plant does not like to luxuriate, and it thrives with guidance. This property of the plant is why it makes such a significant opposition for bonsai.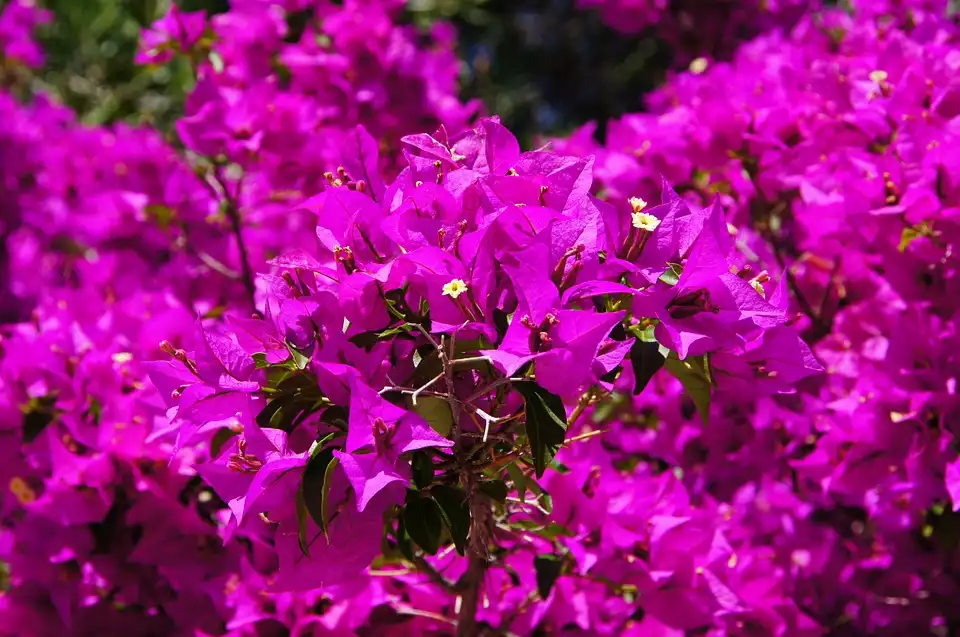 Is Bougainvillea a tree or a bush?
While up until now, it would seem I've made a good argument for bougainvilleas being shrubs, there are green thumbs around the world who prefer their bougainvilleas more tree-ish. There is a whole market for tree-ish bougainvilleas. Potential planters should know that all of them require supporting materials, either shaped iron rods or wooden spools.
This method originated in bonsai tree raining methods. While they will never attain the vertical height of my concept of trees, they look fantastic. This type of growth requires much more work, so some people pay good money for a mature tree-ish bougainvillea. If you ever come across one, I assure you that it won't disappear or be forgotten.
With patience and a strict hand, you could have a tree-ish bougainvillea. However, I would go with a bonsai bougainvillea first. The plant lends itself to being rootbound; it loves being pruned and climbs; it is simply too good not to be bonsai.
I am unsure how close I came to a proper answer for this profound question with all my verbose pontificating. Perhaps, the answer is more subjective, and bougainvillea can be whatever you want it to be. It has the biology of a plant that sits in the middle of a Venn diagram. Just so we're clear, I believe it leans closer to shrub, but who am I to say one way or the other.