Are Junipers Bonsai Poisonous?
The coniferous Juniper flourishes in climates worldwide, including the northern Himalayas, allowing it to grow and become one of Earth's highest tree lines. Nevertheless, this article will be exploring if juniper bonsai is poisonous or not. We will cover the berries and explore how they might affect humans and animals.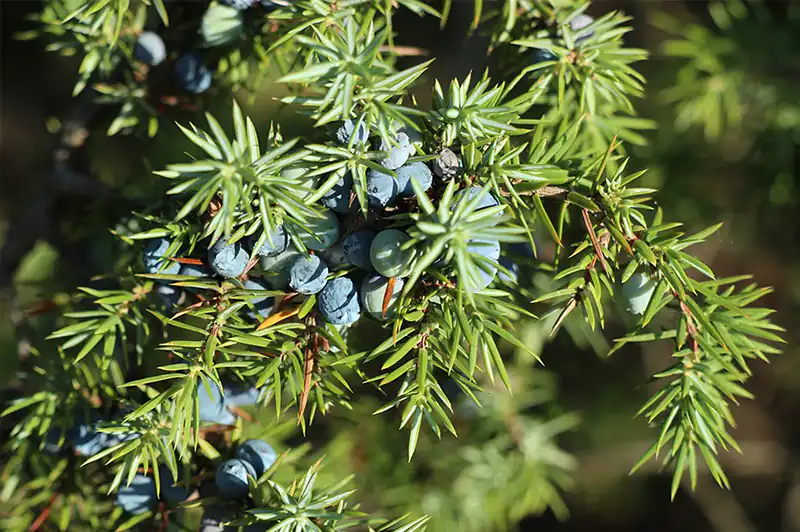 As our guide will undoubtedly cover, the Juniper is the tree that tends to appear in one's mind when thinking of bonsai. But I'd like to cover some stuff for my improvement.
I've shared with readers in the past that I suffer from allergies; if you're just now joining Bonsia Alchemist, I've had terrible allergies since birth, and they seem not to be getting any better; daily medication keeps me breathing. It honestly isn't a big deal because I've known nothing else. If you want to read about an embarrassing allergic reaction, read my piece on poisonous Bougainvilleasous. According to Thomas Origen, I mention my allergies, famed horticulturist, author, and creator of the OPALS or Origen Plant Allergy Scale.
According to Origen and his scale, the male Juniper, which doesn't grow seed pods, creates a great deal of pollen and thus rates ten out of ten on the Origen scale.
Interestingly, the female Juniper is rated one because there is no pollen being created. Yet another reason why the female sex is truly the superior sex. If you have allergies, while when working with Junipers, wear gloves, glasses, and a mask.
For me, the Juniper is "poisonous," obviously only in the allergic reactionary poisonous manner. For others, simply scraping your arm against a juniper or breathing in the pollen is not going to affect you.
Juniper berries are the female seed cones that specific juniper species produce.
Some survivalists tout the seed cones as nutritious and can be used for medicinal purposes.
We here at the Bonsi Alchemist are not medical experts. However, we recommend seeking medical treatment if you are experiencing bronchitis symptoms. People utilize Juniper as a pain ailment by inhaling the oils or applying them directly to the skin or cut. At the University of California Davis Safe and Poisons plants, the Juniper is given a rank of two; thus, it is toxic but to a minor degree.
Humans have been grinding up dried juniper berries for hundreds of years are using this as a spice, additive for color, and as a source of essential oils. Interestingly, utilization of the spice is recommended with game meat; the tangy pine of the berries helps elevate the gamey taste within the meet. It has been a few years, but the flavor profile makes so much sense in my head. Readers should note that if you eat many juniper berries, or perhaps just a small handful, you will likely experience stomach issues and diaries.
More than likely, this will not kill you; however, play it save. We recommend going to your local herb mart and trying some juniper seed or spice on a nice piece of meat or in a fresh cocktail mix. Readers might find it interesting to know that juniper seeds have antioxidant properties. In a 2017 publication of the Journal of Biomedicine & Pharmacotherapy, researchers found that the seed contains alpha-pinene, an antioxidant.
It is always best to air on the side of caution when it comes to your pets. I let my dog sniff just about anything, but I do my best to intervene when she tries to eat something else. She's a super picky eater. However, if your dog does ingest some juniper berries or steams, know that they will likely have a negative reaction, vomiting, and diarrhea. However, if you are unsure about the amount your dog might have eaten, please seek medical treatment.
Is the Juniper Bonsai Poisonous?
Now it is time to answer the question, are juniper bonsais poisonous? Well, that entirely depends on whom you are asking. If you are asking me, a man with allergy-induced asthma who is highly allergic to junipers, yes, they are poisonous. It would be wise to avoid it in my diet. I am just now while writing this that I am allergic to all herbal spices. This article might change my diet and life. But that is for a different piece.
Overall, juniper berries are only mildly poisonous. So, enjoy some juniper berries in your spirits and on your game meat. However, discontinue the practice if you experience any unpleasantness because the pros will not outweigh the cons.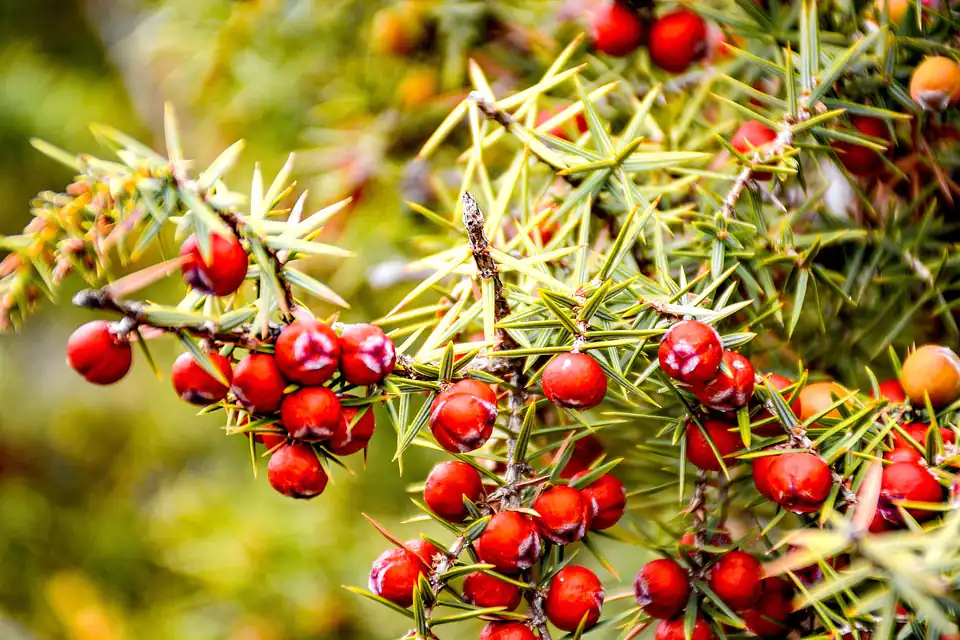 I'm going to overshare with this one. I have been sober for almost six years now; I say this not in an attempt to self-aggrandize; I did enough of that while drinking. I share this because I have been away from the booze community for some time now. Yet, I seem to recall some artisan cocktails at fancy bars and alcohol brands utilizing juniper berries in their flavor profiles. I could be misremembering, as my memory from back then is rather hazy.
However, I do know that there are all sorts of exotic ingredients and techniques being utilized to blend fancy cocktails and spirits, gin in particular. Now you know why I jumped at the opportunity to explore if Juniper Bonsais are poisonous. Side note, I am the proud grower of two old(ish) beautiful Junipers, of which I am very proud and fond. I'll be placing my bias to the side for a moment.
I think Squid Game could have had an early episode where the "contestants" were tasked with eating a rather large amount of Juniper berries and foliage to watch if any of them experienced a reaction. Perhaps I'm looking too deep into the matter; after all, I am sure Juniper spice is used in some European cuisine, but the game players seem to be in a nutritional deficit, so an eating challenge makes sense. I am predicting an eating challenge in season two. I hope there is a season two. My Squid Game antics have nothing to do with this article, or maybe it does, and I am yet to realize.