8 Most Valuable Bonsai in the World
Bonsai is an ancient, living art form, so it's no wonder that these creations can fetch millions of dollars. How much would art enthusiasts be willing to pay to own a Monet or Picasso? The same goes for bonsai, and considering the time and care it takes to shape and train a tree into a majestic bonsai, we can understand the hefty price tag. Join us as we take a look at some of the most valuable bonsai in the world.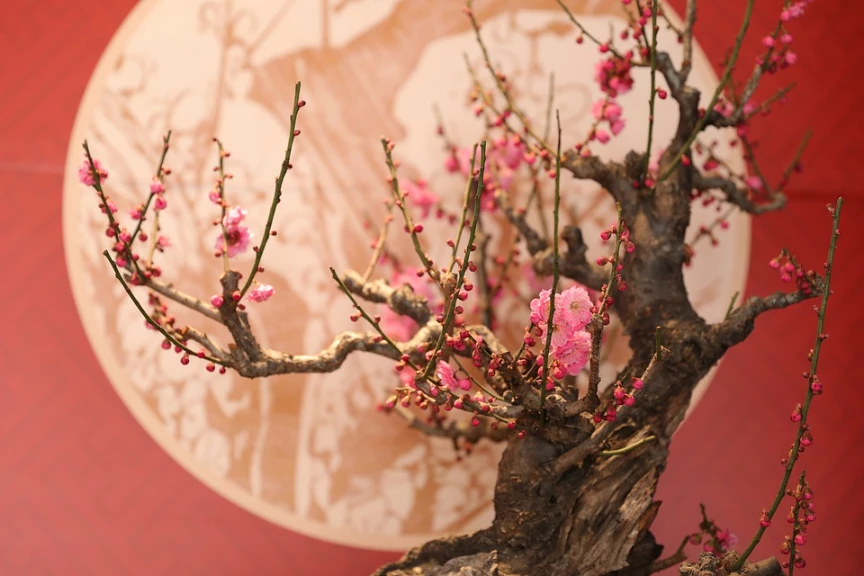 What Makes a Bonsai Valuable?
When it comes to determining the value of a bonsai, there are a lot of factors that need to be considered. It's not merely choosing the prettiest tree in a pot and moving on. Bonsai masters spend decades working on their masterpieces, sometimes even handing the care down to their successors to keep improving and caring for the bonsai. Let's look at some of the considerations determining a bonsai's value.
Age and History
Age and history are two critical factors in determining a bonsai's value. The older and more mature a bonsai is, the higher its price tag will be. As you'll see from our list of the most expensive bonsai in the world – these are all trees that are very old and have been trained in pots for many years. The history of the tree can also make an impact on its value. Keep an eye out for a particularly valuable bonsai in our list that survived the atomic bomb dropped in Hiroshima in 1945.
Design and Tapering of the Trunk
The value of a tree is also determined by how much time is put into growing and developing the bonsai. Many nurseries take shortcuts to grow a bonsai quickly. They will let a tree grow tall until the trunk reaches an appropriate diameter (usually 3-5 years). Then they'll chop it short to an appropriate height for a bonsai and then let it grow a few branches (usually an additional year). 
However, these trees will retain the scar from where it was chopped and lack natural tapering. As such, highly valued trees are ones where time and care have been spent to grow the tree and achieve a nice thick trunk with tapering.
Pot
The pot is essential to bonsai and can add value to your miniature tree. Consider, for a moment, having a hundred-year-old tree in a plastic bonsai pot used for training. Now, imagine that same tree in an antique pot from China or Japan. Having your bonsai in the right, high-quality pot can make a big difference.
Tree Species
The tree species also affect the value of the tree. The older a bonsai gets, the higher its value climbs. Unfortunately, all bonsai species don't have the same expected lifespan, whereas other trees can grow for hundreds of years with the proper care. Species like Juniper, Pines and Ficus Ginseng are among the more valuable species. The rarity of the species can also increase its value.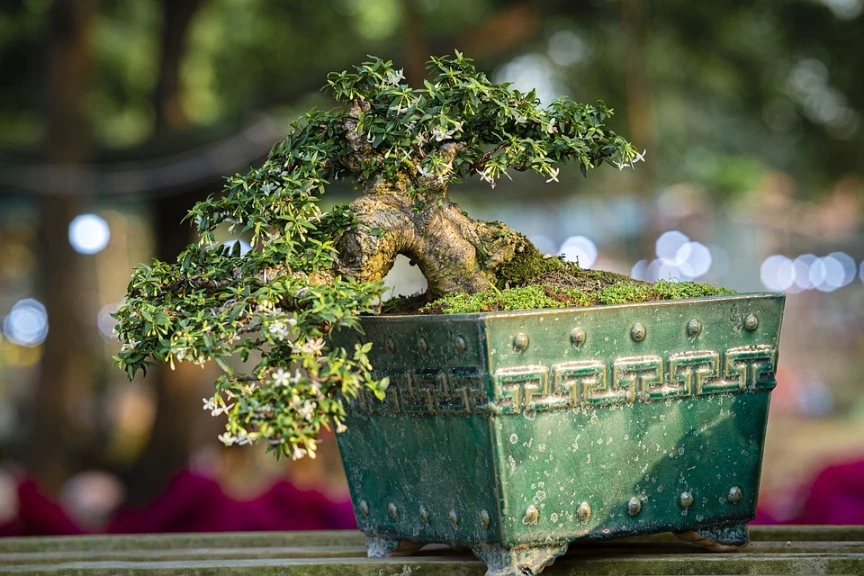 How Much is a Real Bonsai Worth?
The price of a real bonsai can vary depending on the different factors we mentioned above. Typically you'll look at anything from $100 for a real bonsai, but their value can go even higher than this. You may come across certain nurseries selling cheap bonsai, but more often than not, these will just be starter trees that still require significant training, care, and time to develop into true bonsai. 
If you don't mind spending time developing your bonsai, there's nothing wrong with buying a cheaper bonsai – especially if you can see potential just waiting to be nurtured. However, if you just want a real, established bonsai to appreciate, then you're looking at spending in the area of at least 50 dollars. True enthusiasts would even spend more than this to include a particular bonsai in their collection.
8 Most Valuable Bonsai
Now that we've covered what makes a bonsai valuable, let's take a look at some of the most expensive bonsai in the world. 
1. Kato Family's Old Juniper – More than $2 Million
This Juniper is considered to be the oldest and rarest bonsai in the world. It is currently held at the Mansei-En Bonsai nursery in Japan, where it's still under the care of its original founders, the Kato family. Legends say that the Kato family ancestors found this tree in the forest and started nursing and caring for it. Since then, they've passed down this magnificent bonsai to the next generations. The tree is expected to be more than a thousand years old.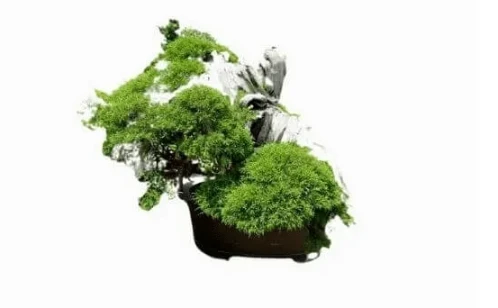 2. White Pine Bonsai – $1.3 Million
The second oldest and most valuable Pine on this list is a beautiful White Pine owned by renowned bonsai Master Kunio Kobayashi. It's on display at his nursery, Shunkaen Bonsai, in Tokyo. The bonsai is estimated to be over 800 years old, and Kobayashi spent $1.3 million to acquire this specimen for his collection at the International Bonsai Convention in Takamatsu. The bonsai museum that forms part of the nursery currently houses up to 1000 incredible bonsai and several valuable ones.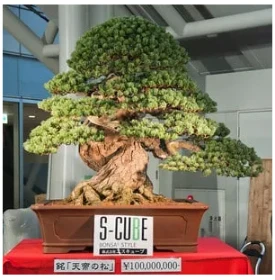 3. Yamaki Pine – $1 Million
This bonsai has one of the most interesting histories of all the bonsai on the list. Best of all is that this history was completely forgotten until 2001. This beautiful Pine was sent to the US as a gift from Masaru Yamaki to mark the country's bicentennial in 1976. This tree's history is unique because it was in Hiroshima in 1945 when the Atomic bomb was dropped during World War II. This bonsai survived, while the rest of the Yamaki Bonsai Nursery was destroyed. The bonsai is currently displayed at the National Arboretum, and its history was only brought to light when Yamaki's grandsons visited the display in 2001.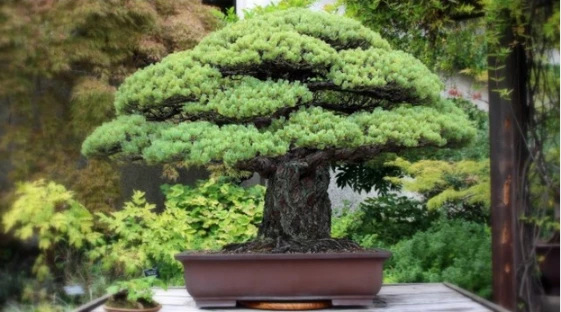 4. Japanese Black Pine – $1 Million
Another prized possession of the Shunkaen Bonsai Museum is this beautiful Black Pine worth $1 million. This tree features a beautifully twisted trunk that consists of expertly carved deadwood. This Black Pine is often used by staff at the museum to explain how bonsai trees are valued.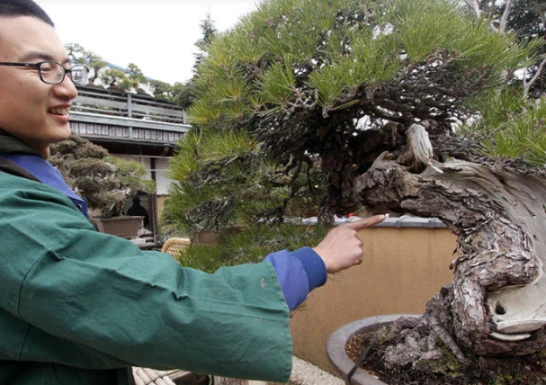 5. Chinese Juniper – $750 000
This bonsai is also on display at the Shunkaen Bonsai Museum and is another of its prized possessions. This bonsai boasts an impressively curved deadwood that adds to the maturity and drama of the beautiful bonsai. This shari or deadwood adds immensely to the value of a Chinese juniper.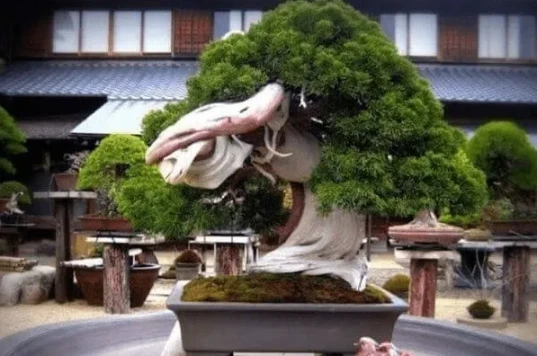 6. Five Needle Pine – $600 000
Five Needle Pines, or Japanese White Pines as they're also called, are among the most valuable of all bonsai tree species. It is a very popular species in bonsai because of its incredible growth. This species is considered the fastest-growing bonsai species of all. At an auction, an impressive Five Needle Pine reached an impressive price tag of $600 000.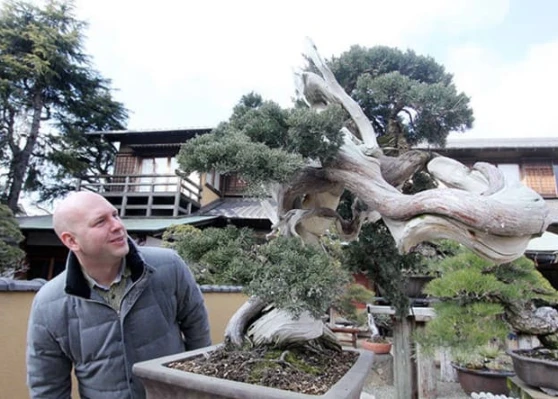 7. Sargent Juniper – $350 000
The Taikan-ten Bonsai Exhibition held in Kyoto is one of the biggest and most well-known celebrations of the art of bonsai. The event is held every November and displays bonsai and the scrolls and suiseki that traditionally go with the bonsai display. It's also during this event that the Prime Minister Award is given. During the event, a gorgeous 107-year-old Sargent Pine won one such award and was put up for sale. It sold for a whopping $350 000. Sargent Pines are the most popular of all bonsai species and typically display the profile that defines the art.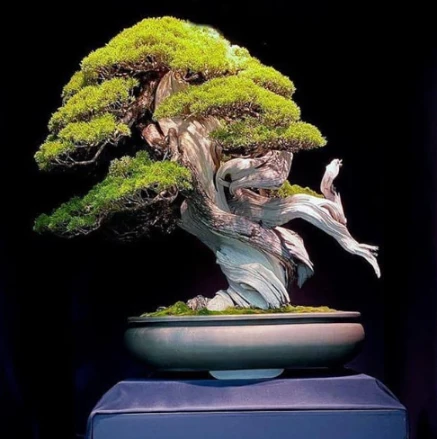 8. Ficus Ginseng – Value Unknown
There's another incredibly special bonsai that deserves to be part of this list, but unfortunately, its value is completely unknown. In Vietnam, a collector owns a stunning Ficus Ginseng bonsai. As a species, ficus ginseng ranges widely in price. Starter bonsai in this species can be very affordable, but well-established older bonsai tend to sell for a high price, with some reaching thousands on eBay. However, this particular bonsai in Vietnam has never been valued, but that hasn't stopped people from guessing how much it's worth. This ficus ginseng is rumored to be over $1 million, possibly even exceeding $2 million.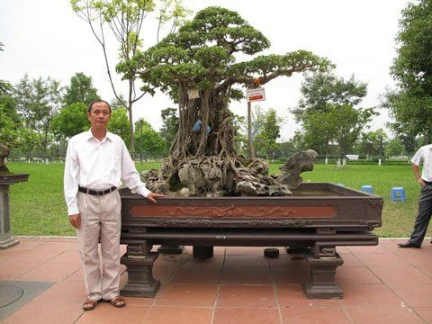 Final Thoughts
While bonsai should be enjoyed for the amazing art form it is, collectors are willing to shell out the big bucks to own one of these majestic and, in the case of this list, ancient bonsai trees. With the amount of work and passion that goes into creating a bonsai and nurturing it throughout the years, is it really a surprise that some of them fetch upwards of a million dollars?