Are Blue Maple Bonsai Trees for Real?- Myths Busted!
Blue maple bonsai is among the rarest and most popular plants that people love to behold with them. Are they fact or fiction? Time to solve this puzzle with detailed analysis on the same.
Are you a bonsai fanatic? Is it overwhelming for you to nurture and adore the pretty bonsai plants around your spaces? Appeasing hues of blue maple are a sight to enjoy, and many people love getting driven by its charismatic existence. Over the years, countless efforts have been made to test if the blue maple bonsai exists and if you can water and nourish them to grow big.
The maple bonsai is a mystic plant rooted in Japan and seen in homes or office places of many bonsai lovers. Its striking beauty runs through the sight and seeks placement in the heart straight away. The shimmery blue leaves give you a fairy-tale vibe as there's a lot unspoken and unexplored about this maple creature.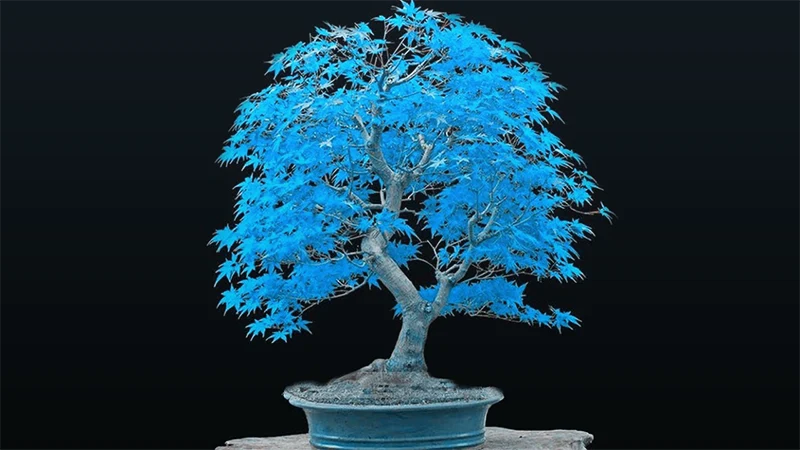 Do Blue Maple Bonsai Exist?
Bonsai trees attract positive vibes from the universe, and that's a belief most people adhere to. This is a significant reason why the inclination to bonsai plants is at a significant surge these days. Plants and trees like Drake Elm, Jade plant, ficus bonsai, and blue maple are amongst the best options picked by people. However, the blue maple tree has always been surrounded by tales and stories, keeping them under reality speculation.
Blue maple bonsai trees are not accurate at all! Several sites are trapping people with the blue maple bonsai seeds, but as the bud pops up, you can view green leaves coming from it. Though the blue bonsai looks quite real, they don't exist. Despite the fact they look real, the magical plant is processed and created, thus giving it an authentic impression.
Why are they so many mysteries about the maple bonsai? You might get stunned by the fact that the creation and development of real blue bonsai is a long process. It's a meditative process that attracts people and captures their attention to its magical blue color. Further, the shaping and creation phase of this bonsai tree is also indeed interesting and worth your glimpse.
Secret Beliefs Related to Blue Maple Bonsai Trees
o you know that roots of restoring and nurturing bonsai plants are way above then common gardening habits? Apart from bolstering the aesthetics of your place, these plants also help you with inner peace and contentment. There are many varieties of bonsai, but the craze for an unreal blue maple bonsai is above par.
Blue bonsai trees vary from others in this genre, like Azalea bonsai, Cherry Blossom, and Bougainvillea bonsai trees. The Japanese maple bonsai is unreal, yet they have an enigmatic aura that prompts you to invest in them. Actual blue bonsai plants get developed after carefully structuring the futuristic plant that adds value to your place. Maple bonsai plants are very tempting but purchasing suitable options is very important.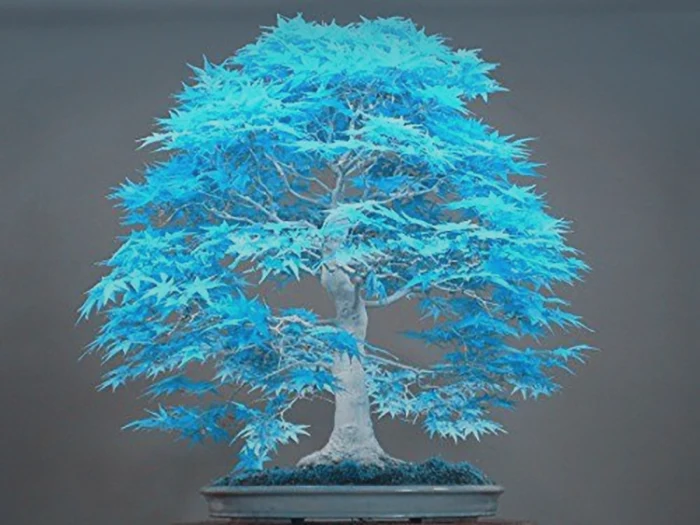 Are Blue Maple Bonsai Available Online?
Blindly investing in online bonsai buying might lead to disappointment in many cases. Blue maple bonsai are not real, and there are no seeds or real leaves that you ever get for it. The only thing that differentiates it from other bonsai plants is the art infused in its creation. Japanese maple is a fantastic creation that can add stars to your home décor and spread lots of positive vibes around.
Planning to buy blue maple bonsai online? Carefully assess the description given, and do not get carried away with any false claims or revelations. Blue bonsai seeds are not legit, and you can easily make out the tree is artificial in reality. If online sellers try to convince you about the reality of blue bonsai seeds and that you can witness blue leaves growing, beware of the big scam. A better way is to purchase them from the reputed sellers who offer attractive bonsai with colorful leaves.
Off-repeating the fact that blue bonsai does not exist helps you to buy the legit maple bonsai trees online. Another trick by many sellers is sharing images of plants with dyed leaves. This is a regular green colored leaf that is turned to a blue color shade. Apart from the blue bonsai trees, which are not real, there are many other actual bonsai trees with distinct colors and shades. You can spot them in shades like white, pink, and purple that look phenomenal as they grow and in a few plants; even the colors of the leaves change along.
 If colorful bonsai plants fancy you, here are the other options apart from blue maple bonsai that might sound attractive to you.
Azalea Bonsai plant

– This is a spectacular bonsai plant that gives you multiple tints of leaves like

white, red, or pink

. Adding this colorful bonsai to your collection can be a sheer delight, and proud bonsai collectors determine it as their prized possession.
Bougainvillea Bonsai

– The plant inherits its name from a

famous naval admiral,

Louis Antoine de Bougainvillea that again portrays a heart-melting sight. The purple-pink hue of this tree makes it appear to

stand out

from the other bonsai plants.
Cherry Blossom Bonsai plant- Adoring the real Japanese aesthetics is best possible with this

dazzling and gorgeous

stout plant. It augments the essence of Japanese culture by plotting at your home. Cherry Blossom is an excellent plant in hot pink color.
Japanese Maple

– Yet another maple tree with captivating leaves is the Japanese maple. It's available in

green, purple and fuchsia color.


And all these above-stated plants are real, and they yield actual growth with proper gardening techniques. However, none of them hold the blue leaves at all. So, if someone tries to fool you with the real blue maple bonsai, put forth the fact straight away to them.
Bonsai plants stay alive if you shower them with care and love. It seems they are sensitive to human emotions and revert with their blossom against your affection. Real bonsai plants also tend to change colors with the change in weather from summers to winters. This also varies due to the effect of the environment that leads to a change of nutrients in the leave. The abundance of chlorophyll gives a green color to your plant, while the change in color results when the chlorophyll reduces, thus making the leaves turn orange, yellow, and red.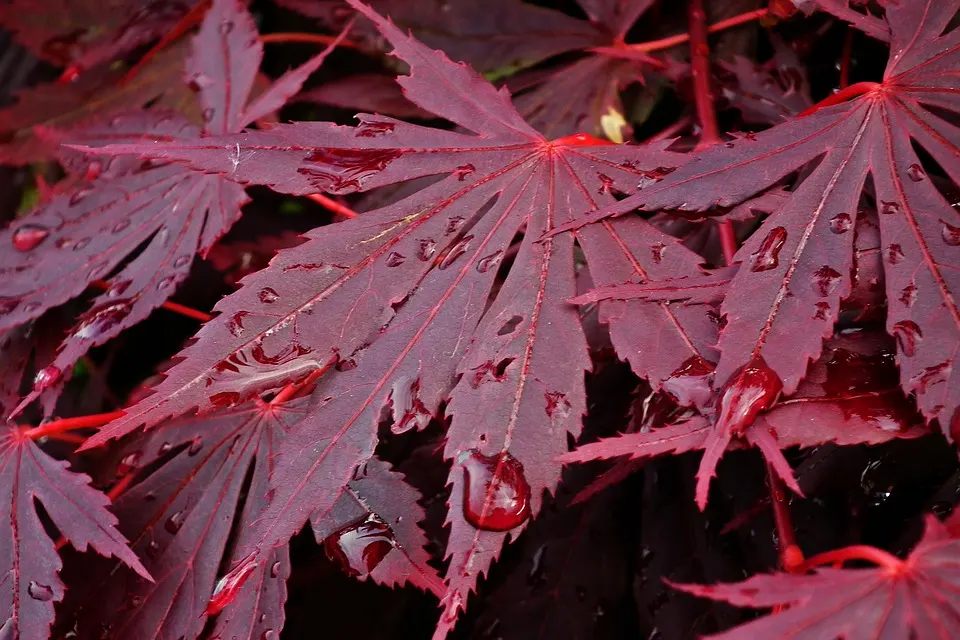 Blue maple bonsai is an artistic creation cultivated with lots of expertise, making it an exquisite piece of art to behold. The maple trees have dyed leaves, and there is nothing like blue-colored leaves that exist. Next time someone tries to show you natural blue maple bonsai, counter them with the reality check done above on these plants.
Pigmentation of plants and right reflection might create a blue leaf delusion for some plants, but nature doesn't inhibit real blue leaves. It would be fascinating to hold these pretty blue maple trees and cherish their magnetic effect in the ambiance!