Lion's Head Japanese Maple
The Lion's Head Japanese maple bonsai is a peculiar tree to grow. Part of the year, the tree has a strong, vibrant green color. In contrast, the autumn season fades this green into a bright scarlet. While difficult, you can keep this shade through most of the year.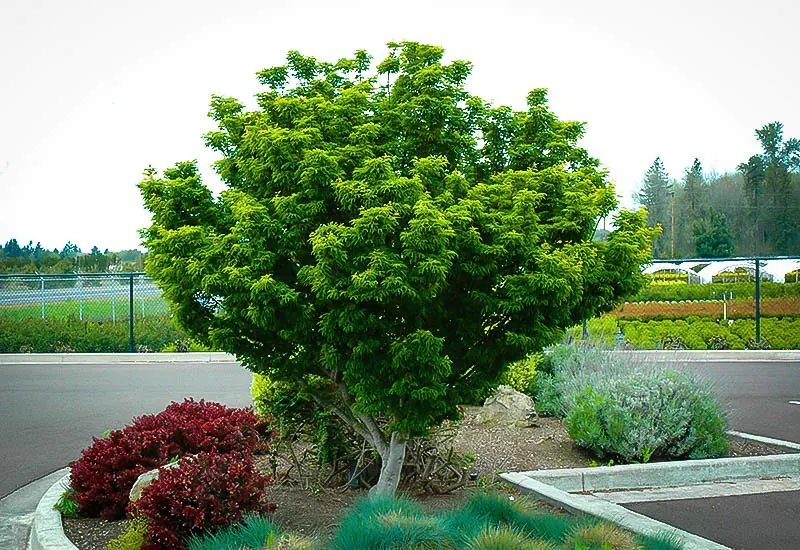 Here's what you'll find in our Lion's Head Japanese Maple bonsai species guide:
Here's what you'll find in our Lion's Head Japanese Maple bonsai species guide:
Quick Lion's Head Japanese Maple Bonsai Care Sheet
If you only want a quick overview, the table below is a great reference sheet. However, for more detailed information, please see the following section.
| | |
| --- | --- |
| Recommended soil | An akadama mixture. |
| Watering | Daily. |
| Potting season | Every second year. |
| Shaping and pruning season | Every two years. |
| Light | Full sun. |
| Fertilizing | Solid organic fertilizer. |
| Propagation methods | Seeds, cuttings, air layering. |
| Pests and diseases | Aphids, verticillium wilt. |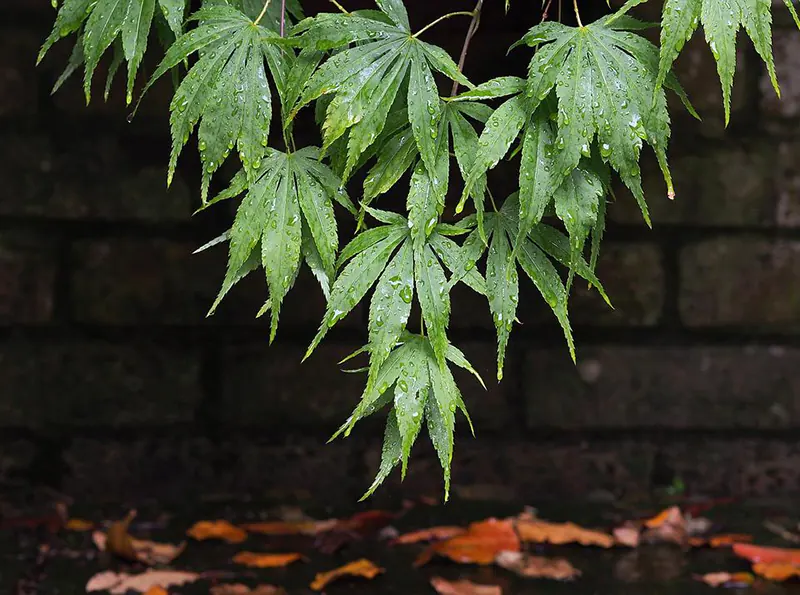 How to Care for a Lion's Head Japanese Maple Bonsai
The Lion's Head Japanese maple is an easy tree to care for; however, there are a few vital mistakes you can make. We cover what to do and what not to do in this section to help ensure your bonsai's survival.
Best Soil 
Use either an akadama or regular bonsai soil mixture. When choosing the soil for your Japanese maple, the key aspect you're looking for is how well it drains. Regular bonsai soil works well and will keep your tree alive as it grows at a steady rate.
Akadama mixture is better, especially when you have added pumice and lava rocks. These small stones help the soil retain nutrients and hold moisture just a bit longer. Holding a bit of water on a tree as thirsty as the Lion's Head is good. The water can't pool or keep the soil moist for much longer than regular bonsai mix.
Watering 
After checking to ensure the soil is dry, water the Lion's Head maple at least once a day. This bonsai has a high watering frequency; however, certain climates will affect this differently. As such, checking before watering is always required. Hot summer days will likely see you watering the tree more than once.
Repotting 
Every second year you'll need to repot your Lion's Head Japanese maple. Regardless of the tree's age or size, this process needs to occur. The maple's roots grow at a fast pace, quickly encompassing the pot within those two years. When repotting the bonsai, you'll need to trim the roots down substantially with clean tools. 
Shaping And Pruning 
While you can trim most of the Lion's Head Japanese maple throughout the year, you should only trim large branches during autumn. Additionally, the leaves will suffer if you trim them more than once every second year. 
The bonsai's foliage is delicate, and while pruning is healthy, over-pruning will damage the leaves and the tree's overall growth. 
Location And Sunlight 
Place your Lion's Head Japanese maple outdoors in a well-aired environment. The location should receive at least partial sun, which lasts for several hours. However, full sunlight is preferred for your tree's growth. When placed indoors, near a sun-facing window is best.
The bonsai needs to be sheltered from any temperature below freezing during the winter. Move the bonsai indoors to a warmer temperature if possible.
Fertilizing 
Use a solid organic fertilizer when providing nutrients to your Lion's Head Japanese maple. The fertilizer should have a low nitrogen level, as the element will cause your tree's leaves to grow faster. While having large leaves isn't always an issue, it may hinder your shaping and pruning plans. 
Propagation Methods  
To grow a new Lion's Head Japanese maple, you can use seeds, cuttings, or air-layering techniques. These methods all work well but should be done during the autumn months.
Pests And Diseases 
Aphids and verticillium wilt are your bonsai's two deadly enemies. Aphids will eat the sap and surface nutrients of your Lion's Head maple. Fortunately, taking care of these pests is as simple as misting your tree with water to keep them away or forcibly removing them with a spray of regular insecticide.
Verticillium wilt has no cure. The infection will cause your tree to slowly wilt if left untreated. While it has no cure, you can extend your bonsai's survival by cutting away any afflicted area and keeping the plant well nourished. With time, your bonsai should heal itself back to full health.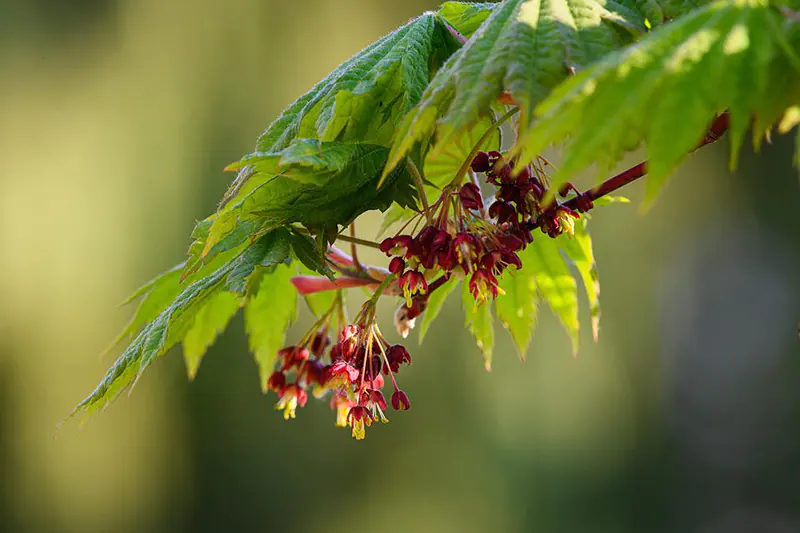 Considerations for Growing an Indoor Lion's Head Japanese Maple 
Here are two factors to consider before moving your Lion's Head Japanese maple indoors. 
Location
Keep the Lion's Head Japanese maple by a sun-facing window, preferably one that can open to help control the temperature and humidity. The tree thrives when it has plenty of sunlight each day. If you're picking between morning and afternoon sunlight, morning sunlight is better for the bonsai.
Humidity 
Controlling an environment's humidity is easier when indoors. The humidity of the room where you keep your Lion's Head bonsai will affect its watering needs and growth. Aim for an environment where the air isn't dry but won't cause the room to feel overbearingly warm on a summer's day.
Common Issues When Caring For a Lion's Head Japanese Maple Bonsai 
When growing the Lion's Head Japanese maple, you're likely to try keeping its autumn colors all through the year. This process can harm the tree if carried out incorrectly.
Keeping The Leaves Red
Many bonsai enthusiasts try to keep the Japanese maple species' fall coloring all through the year. While gorgeous, attempting this may significantly strain your Lion's Head bonsai. Keeping the leaves red all year long requires a controlled climate, limited sunlight exposure, and a balanced amount of nutrients. Starving the tree from too much sun will stunt its growth and harm the tree.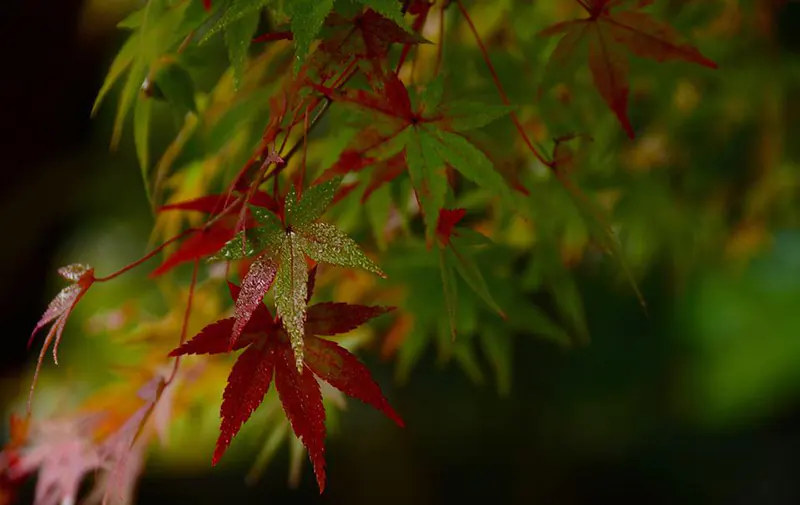 FAQs about Lion's Head Japanese Maple Bonsai
Here are four of the most commonly asked questions anyone raises considering growing a Lion's Head Japanese maple. These cover various topics that you may have been curious about as you read the rest of the article.