Dwarf Juniper Bonsai Care
The Japanese juniper is a gorgeous tree to start growing at home. As an evergreen, it'll stay vibrant and green throughout the year. We highly advise against attempting to grow this tree indoors, as it requires full sunlight. Given time and care, your bonsai will eventually grow several feet tall.

Here's what you'll find in our Japanese Juniper bonsai species guide:
Here's what you'll find in our Japanese Juniper bonsai species guide:
Quick Japanese Juniper Bonsai Care Sheet
Here's a quick reference to use while growing your Japanese juniper.
| | |
| --- | --- |
| Recommended soil | Well draining soil. |
| Watering | As needed, mist frequently. |
| Potting season | Every second year. |
| Shaping and pruning season | Shape when young. |
| Light | Full outdoor sun. |
| Fertilizing | Organic pellets. |
| Propagation methods | Seeds, cuttings. |
| Pests and diseases | Spider mites, aphids, scale, rust disease, needle miners, webworms. |
How Do I Care For My Japanese Juniper Bonsai tree
In this section, we'll walk you through the steps to grow your own Japanese juniper bonsai tree. 
Best Soil 
Any well-draining mix is the best soil you can place your Japanese juniper in. A regular mixture of bonsai soil that drains well will provide adequate drainage and nutrients to your bonsai. However, a more easily draining mixture is worth considering if you water the tree frequently.
Watering 
Avoid overwatering at all cost as the tree's roots do not take well to a constantly wet environment. As such, it's better to skip a day when you're uncertain about watering the Japanese juniper bonsai. Misting the tree can and should be done regularly to help its overall health and keep pests away. 
Water as necessary, touch the soil and check for any wetness beforehand. If you're uncertain, lightly watering the tree every day combined with misting should be healthy.
Repotting 
Repot the Japanese juniper every second year. Older trees can go longer between repotting but won't suffer if you keep the bi-yearly schedule. Lightly prune and clean the roots during each repotting and wash the pot to ensure no infection occurs.
Shaping And Pruning 
Most of the Japanese junipers receive wiring and shaping when extremely young. If you're growing a new juniper from scratch, it's best to begin this process early. Dramatic and twisting shapes are common among this tree, reflecting the tree's natural state in Japanese mountains. 
Trim the shoots sticking out of the foilage's silhouette to create your Japanese juniper's foliage pad. The bonsai can handle rigorous pruning and won't suffer too much if accidentally over-pruned on occasion. 
Location And Sunlight 
Keep your Japanese juniper bonsai outdoors throughout the whole year. A location that receives full sunlight all day and every day is best. For this reason, the tree will not grow well if kept indoors. Once temperatures drop below 15 °F during winter, protect the tree from the cold. 
Fertilizing 
Use organic fertilizer pellets once a month during the Japanese juniper's growing season. Using products with a higher nitrogen level can help the tree grow during spring. 
Propagation Methods  
Use seeds or cuttings to propagate your Japanese juniper bonsai tree. The tree is hardy, and new ones can be grown from almost any cutting.
Pests And Diseases 
A well-cared-for Japanese juniper is resistant to most pests. However, if your foliage pad becomes dense, insects and other pests may nest in there. Regular insecticide will help manage any infestation of spider mites, aphids, or other insects.
The tree is most susceptible to rust disease, which will permanently afflict your Japanese juniper. Keep a close eye on your trees for signs of fungus, especially during winter.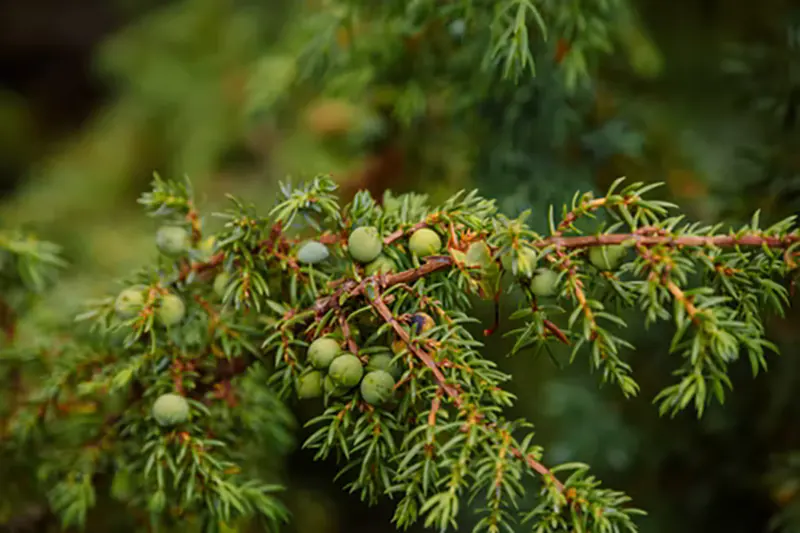 Common Issues When Caring For A Japanese Juniper Bonsai 
Overwatering and indoor growth are two common issues you may experience while growing the Japanese juniper.
Overwatering
When caring for the Japanese juniper as a bonsai tree, overwatering is a common but deadly issue. Too much moisture near the tree's roots will stress its health, causing it to grow slower. Touch the soil beforehand to ensure it's dry; if you're uncertain, you can skip watering the tree for a few hours or the whole day, which is less damaging than overwatering.
Growing It Indoors
Trying to grow the Japanese juniper inside your house is a bad idea. Often this attempt will harm the tree, potentially killing it. The bonsai requires a full day of sunlight, which is best gotten while outside.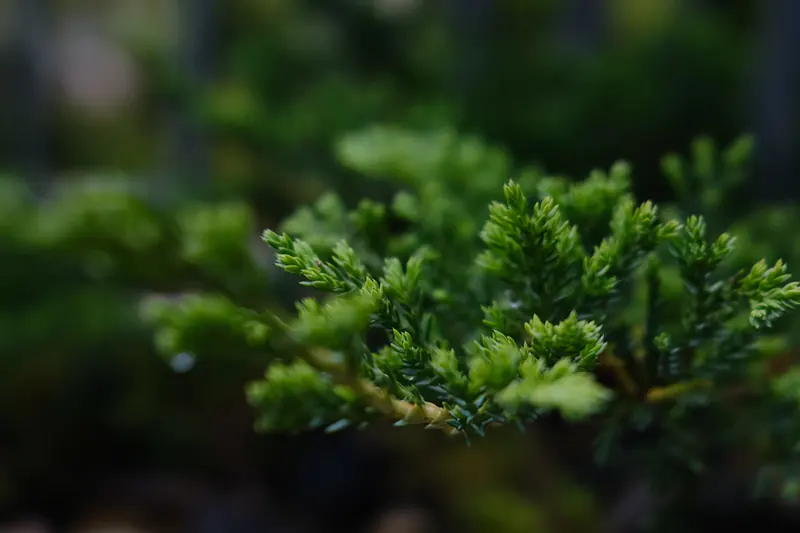 FAQs About Japanese Juniper Bonsai
Here are several frequently asked questions about the Japanese juniper bonsai. We explain why you can't grow the tree indoors and why you should grow a Japanese juniper.