Most Popular Bonsai in South Africa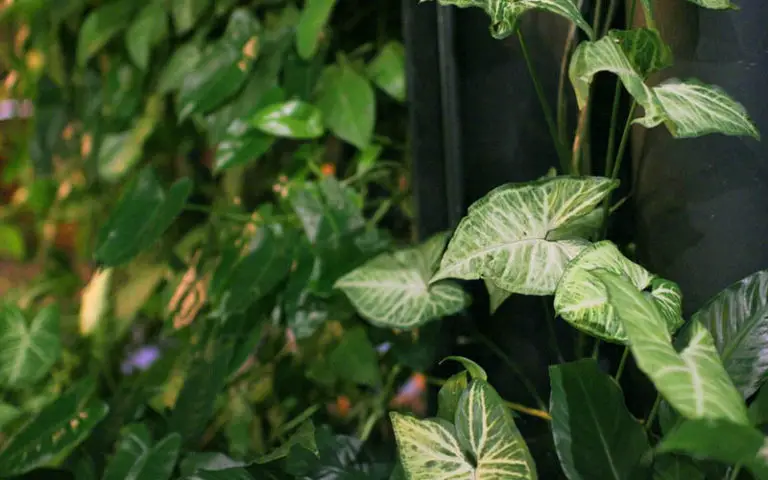 Unknown by many in other parts of the world, there's a massive bonsai community in South Africa. You'll find many official associations as well as nurseries in the country, each one focusing on a specific theme or facet. There also appears to be a trend of growing succulents as bonsais, an aspect we'll touch on in this article.
For now, here's an overview of what you'll find for your reading pleasure:
For now, here's an overview of what you'll find for your reading pleasure:
The Bonsai Culture in South Africa
South Africa is known as the only country to contain its own floral kingdom. Called the Cape Floral Kingdom, it has over 30,000 taxa with 10% of the world's plant biodiversity situated within 1% of the earth's landmass. The stunning landscapes and nature conservations have been the envy and study of botanists everywhere.
Even secondary and tertiary educational institutes compete for the best bonsai displays. For instance, Stellenbosch University in Cape Town has had an indoor botanical area for centuries. Some of the bonsais have been there since 1962 attended by a curator.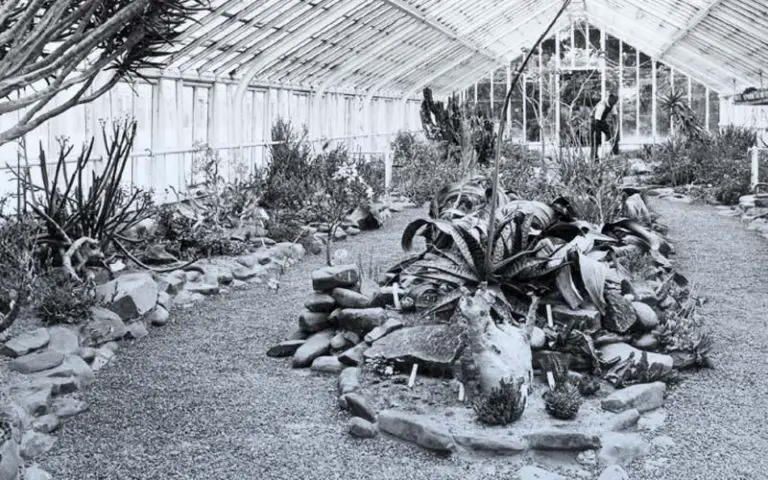 Some of the municipalities in the country have taken to developing bonsai areas within their nature conservation gardens. The Botanical Gardens in Cape Town is one such example, which has reverted back to displaying some of the original Dutch herb and vegetable sections. Of course, one aspect that you'll always find in these areas is the local fynbos that's so popular.
Thanks to the arid regions, you'll also find plenty of cacti and succulents. While most bonsai enthusiasts focus on semi- and hardwood trees, some South Africans turn to these plant families for a unique twist. We'll touch on this a little bit later.
Most Popular Bonsai In South Africa
Let's turn our attention to the most popular bonsai in South Africa. As can be expected, many enthusiasts turn to international species instead of local ones, giving their homes and exterior displays an exotic twist. The primary reasons are that these love tropical climates and aren't so easy to find in the country.
Chinese Elm
Native to eastern Asia, the Chinese Elm is a tree that quickly found its way into the UK and then the beyond. It has stunning green leaves, with margins that are easy to identify. While it's relatively easy to maintain and care for, there are several pests and diseases in South Africa that love to feast on it.
Most styles are suitable, but enthusiasts love the shohin one. It entails keeping the tree as small as possible, even tinier than traditional bonsais. If you can get your hands on a Chinese Elm and keep it alive for several years, you'll be the envy of your neighbors and family.
Bougainvillea
Here's a species that hails from South America, but grows abundantly in South Africa. If you drive the streets of Cape Town, you might see walls and fences covered by this beautiful tree, stretching out like vines. The one aspect that stands out like a blue butterfly on a white rose is the bracts.
They appear to be flowers, but they are in fact customized leaves. When grown as a bonsai, it looks absolutely stunning. They are easy to cultivate and maintain but try not to bend hardwood branches, as they may break.
Ficus
South Africa plays host to several fig trees, some of which are local and others international. Some examples include the Natal Fig, Small-Leaf Australian Fig, Weeping Fig, and Cape Fig. It's one of the most durable bonsai genera worldwide, making them easy to develop and grow.
The Ficus is so popular in South Africa that it would be challenging to find a plant store, nursery, or nature conservation garden that doesn't have it. Beginners usually start with this genus, as it's easy to tend to and can be very forgiving. It's also an ideal gift to someone who you feel would benefit from owning a bonsai.
Oak
Here's another genus that South Africans love, specifically the Turkish Oak and English Oak. While it's native to countries in the Northern Hemisphere, South Africans love having these in their nurseries to show off to fellow enthusiasts. Since it's durable, resistant to diseases, and grows quickly, it's easy to see why it's a fan favorite.
What makes them stand out are the lobed leaves and acorns. Many enthusiasts love growing them from seed to show their propagation skills, leading to healthy specimens. You'll also find many oak trees in nature conservations, such as the trail walk in the Cape Town Botanical Gardens.
Juniper
Made famous as a bonsai in the Karate Kid movies, you'll find plenty of Junipers in South Africa. Every bonsai grower wants to get their hands on a healthy, mature specimen as they as so challenging to grow from cuttings or seed in the country. Frost is also a major issue in winter, which leads to housing them indoors when it's too cold outside.
Of course, there are several junipers available in the country, including the standard Garden Juniper you see in the movies. There are so many around in open spaces, it's easy to take a cutting and grow one at home. The trick is to keep the abundant pests and diseases at bay while the tree develops.
Indigenous Trees Grown as Bonsais
Besides the popular international trees above, there are plenty of local ones that South Africans grow as bonsais. These are hardy specimens that love the tropical climate, some of which can withstand arid conditions. With the years of drought the country sometimes experiences, many enthusiasts have had to turn to water-wise species that don't need too much liquid.
Acacia
Also known as wattles, acacias consist of a massive genus of trees and shrubs that thrive in South Africa. Part of the Fabaceae (legume/bean) family, they are easily identified by their thorns and bean pods. The taxonomy was first validated in 1754 but has grown since then with more discoveries made.
The list of acacias that bonsai enthusiasts love growing is too long to share in a short spotlight, which is why we'll reserve it for a different post. Off the top of our heads, the ones worth naming are Black Monkey Thorn, Knob Thorn, Spiny Wattle, Rooikrans, and Sweet Thorn.
Kei Apple
Dovyalis caffra is a species that's native to the country, with an expanse of them running along the Kei River in Africa. The fruit look like small apples, hence the combination of Kei and Apple. Strangely, the flowers have no petals, giving the bonsai a beautiful appearance when it blooms.
Bonsais are known to bear the fruit well, as they are small in diameter. While they can be eaten raw, some people add sugar to counter the acidic taste. While they are native to South Africa, this stunning species has found its way into overseas homes, specifically Florida and California.
White Stinkwood
As part of the Cannabis family, you'll find the White Stinkwood throughout Africa south of the Sahara Desert. It has a strong odor when you touch the leaves or cut branches, which is something you'll experience when you perform maintenance pruning. It extends as a tall tree in many regions, but it tends to favor the bushveld.
You may even find shrubs on rocky surfaces, which is why this bonsai works well with the root-over-rock style. It adapts well, being fully deciduous in the drier areas and semi-deciduous along the coastlines. The flowers are staminate clusters without much color, so don't expect it to put on a show for you during the spring.
Weeping Boerboon (Boer-Bean)
If you travel the African continent south of the Zambezi River, you'll find plenty of Schotia brachypetala along the drier regions. As with the acacias, it forms part of the legume family. The foliage droops, giving it that stunning weeping appearance that bonsai enthusiasts love. The bean pod is large and oval, with seeds that are easy to propagate.
The most striking feature is the red flower. When the tree blooms, you'll have stunning colors in your nursery or outside bonsai areas. It loves summer rains, and you might find some birds, butterflies, and flying insects taking a fancy to them.
Cape Lilac
Melia azedarac has different common names, depending on which country you ask. For instance, you may hear it called Pride of India, Chinaberry Tree, Persian Lilac, and White Cedar. In South Africa, it's called the Cape Lilac for its abundance in Cape Town.
As part of the Mahogany family, it has a stunning brown bark with rich green leaves. However, the best appearance is in spring and summer when it exhibits purple flowers and yellow berries. It makes a beautiful bonsai when mature, and you can easily grow one from cuttings.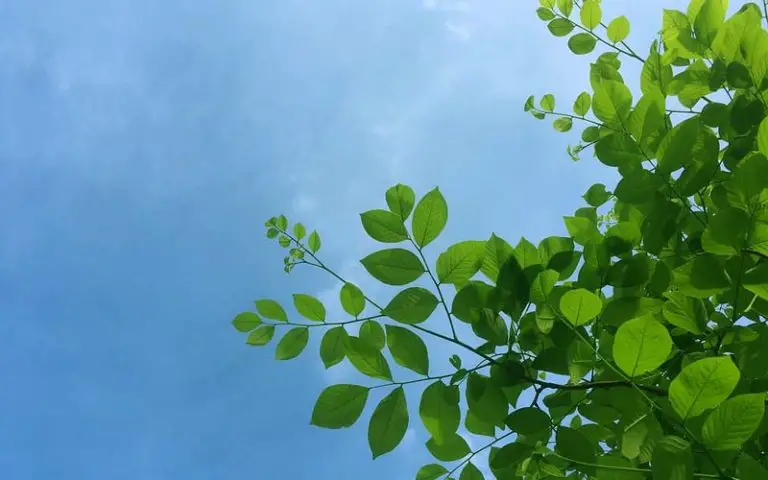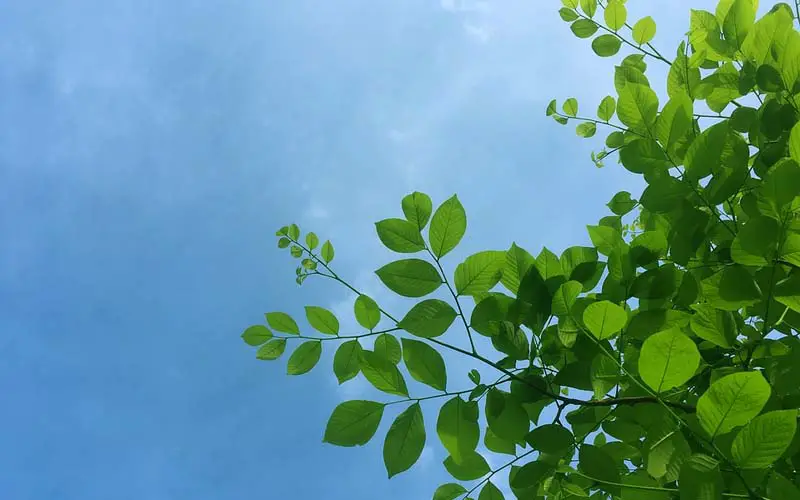 The National Tree of South Africa
South Africa's national tree is Podocarpus latifolius, which has a different name depending on which culture or language you discuss it in:
English: Real Yellowwood
Afrikaans: Opregte-geelhout
Northern Sotho: Mogôbagôba
Xhosa: Umcheya
Zulu: Umkhoba
The species forms part of the Podocarpaceae family, which is a group of conifers native to South America. In South Africa, the famous Table Mountain is covered with them, while it also extends across the Drakensberg Range. As you can tell, it prefers mountain slopes where it can hide in the shade for a few hours of the day.
The conifer has strap-shaped leaves while the cones have a berry-like appearance. It also loves coastal lines that are rich in humidity. The primary reason it was picked as the national tree is due to the valuable timber that creates stunning, expensive furniture.
The Yellowwood tree makes an excellent bonsai, as it has durable hardwood that's forgiving. If you want to mimic nature, you can create a miniature landscape that looks like a mountain valley with a few of them planted next to each other.
Unusual Succulent Bonsai Culture
Two aspects that South Africa are well known for are fynbos and succulents. With so many biomes in one country, it's not surprising that bonsai enthusiasts will attempt a new take on this art form. While people overseas might laugh at the notion of succulents as bonsais, it's an accepted practice in SA.
Also termed 'fun bonsai' in South Africa, the primary focus is on large succulent species that can be trained to grow as bonsai. Due to the soft stem, wiring and bending are challenging if not impossible. Instead, branches are pruned and maintained to acquire the desired form.
Two prime examples are Crassula and Portulacaria afro, also known as Jade Bonsai and Elephant's Food, respectively. These are by far the easiest succulents to grow as small trees, as they have the defined shape you need for a stunning form. Pruning is as easy as pinching, while both can be wired if done carefully.
Watering them too much can result in damage, such as trunks breaking open or root rot. When you snap branches off at the node, another bonsai tree will grow very quickly. For this reason, succulent bonsais are some of the most popular types in South Africa.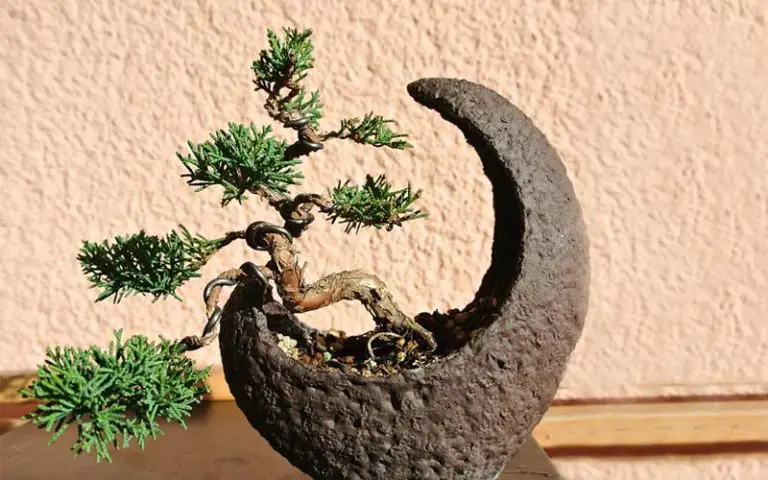 South African Bonsai Associations and Clubs
One clue as to the popularity of this amazing art form is the number of bonsai associations you'll find all over South Africa. Each province has several within them, each focusing on local trees not available in the other regions. We'll look at a few here, but there are many more you can look into if you're wanting to join one.
South African Bonsai Association
SABA is the officially recognized body for bonsai in South Africa to deal with local and international affairs. It defines various bonsai policies so that there's a consistent practice in the country. There are formal meetings to discuss any critical issues and events, and it shows support for clubs in every province.
African Bonsai Association
 The story of the ABA stretches back to the 1980s when the new World Bonsai Friendship Federation (WBFF) from the US approached Derry Ralph to develop a bonsai forum for the African continent. In 1989 when the WBFF had its first inaugural meeting in Osaka, Japan, the ABA was listed as one of the 32 founding countries.
In the same way that the WBFF calls on one of the countries to host an international convention, the ABA calls on one of the African regions to do the same in one of the provinces. All five conventions that have taken place on the continent appeared in South Africa.
Bonsai Addicts
This club resides in Pretoria, South Africa, and has monthly and seasonal events. Its popularity has grown thanks to its YouTube channel and Instagram account, where it shares tips and guides. The main attraction is the annual calendar that presents the events and shows hosted by Bonsai Addicts. Its top feature is the Bonsai Madness Convention that takes place annually.
Eastern Bonsai Society
The EBS has a home in Johannesburg, South Africa, where it also holds annual shows and events. Not even winter can hold the club back, as they have unique seasonal events that bonsai lovers everywhere can enjoy. It also hosts courses you can take to learn about techniques and maintenance.
Oyama Bonsai Kai
Hidden in the heart of Cape Town is this bonsai club. Members meet to watch presentations, discuss the latest trends, and introduce others to courses that are available. It also takes part in the annual Cape Town Bonsai Festival where lovers of the art share their passion for bonsais.
As you can see, South Africa is rich in the bonsai culture, thriving as they continue to carry the tradition forward. There are plenty of clubs you can join, while there's a mix of international and local species. If you look at the popular Jacaranda tree found in Orange Free State and Cape Town, you'll notice that it also has some specimens that are considered by some as illegal to grow.
Of course, the finest twist is transforming succulents and fynbos into bonsais. While some might frown at this practice, you'd be surprised how many countries do so. What matters is the love and passion for bonsais, and how you can bring nature into your home for that special touch.