The Best Indoor Bonsais To Buy Online
There are many species you'll find on the market when you go shopping, but how do you know which are the best indoor bonsais to buy online. While we take special care in our selection of products, we also enjoy showing you which factors to look at yourself. We prefer imparting this wisdom so that you don't need to rely on others for information.
Without further ado, here's what you'll find in this guide:
Without further ado, here's what you'll find in this guide:
Reviews Of The Best Indoor Bonsais
We'll start by showing you our recommended list of the best indoor bonsais to buy online. While they have specific features we enjoyed, ensure that you base your decision on your requirements. What works for Bonsai Alchemist may not work for you.
Indoor Bonsai, Serissa Mt.Fuji, Flowers, Broom Style
5 Years Old with Free Watering Tray
Dimensions: 7 x 7 x 10 inches
Review of the Unique Qualities
The Serissa bonsai tree, or Snow Rose, is absolutely stunning with its white flowers that look like a thousand stars. This broom style means you'll have a wonderful display when spring arrives. You'll need to keep pruning to ensure you have maximum ramification, constructing the ultimate branch structures.
There's a water tray included, but we don't feel it's wide enough to act as a humidity tray. Still, it's ideal for seeing how thirsty your indoor bonsais are in the summer. We recommend buying a wider one and placing some deco stones in them to maximize the air moisture for healthier foliage.
This product by Celestial Bonsai is ideal for growing indoor bonsais, and perhaps you can propagate a few more to add to your collection. There are always more people looking for this species, and you can develop more as gifts for friends and family.
Bonsai Boy b2030 Raised Roots Chinese Flowering Serissa Bonsai Tree
Style: Neagari (exposed root)

Dimensions: 14 - 15 inches tall
Review of the Unique Qualities
We love the Neagari style here at Bonsai Alchemist. The exposed roots are challenging to cultivate, which is why we try our best to obtain as many of these as possible. Fortunately, the Serissa is one of the few indoor bonsais that can pull this off without suffering.
The foliage has a broom style to it, which is perfect for showing off those beautiful, tiny flowers when they appear. The seller doesn't supply any tools or a humidity tray, so you'll need to buy these separately. Nevertheless, we still recommend this item as one of the best indoor bonsais due to the stunning root display.
There's something to be said about indoor bonsais that have some years behind them. You won't have to wait long for the flowers to appear, and it can withstand harsh conditions much better. Of course, you'll need to keep maintaining it to ensure that it remains healthy.
Brussel's Bonsai Live Hawaiian Umbrella Indoor Bonsai Tree
5 Years Old
Dimensions: 10 x 11 x 14 inches
Review of the Unique Qualities
The Dwarf Umbrella is another species that fall into the category of the best indoor bonsais. The umbrella foliage forms a broom, setting the stage for an amazing flower show when it's in full bloom. We also love that this product has roots dangling from the structure like the trees do in the wild.
What we're not impressed with is the plastic trainer pot. For a tree that's five years old, we expected a proper bonsai pot. Still, it gives you the opportunity to transplant it into a container of your choosing, giving it that personal touch.
There are many elements of this Dwarf Umbrella indoor bonsai that we like. The dangling roots and umbrella foliage are very much some of them, while you can also develop moss around the trunk's base.
Feel free to personalize it with a decent bonsai container, one that's shallow and wide and suits the overall design.
Brussel's Bonsai Live Hawaiian Umbrella Indoor Bonsai Tree
3 Years Old
Dimensions: 15 x 16 x 11 inches
Review of the Unique Qualities
While the Dwarf Umbrella is excellent as rock indoor bonsais, we're finding few products that actually display root-over-rock for this species. Be that as it may, we love the broom style in a beautiful container. There's also an instruction manual for how to look after the tree and when to prune it.
Of course, you'll want to maintain it as often as possible to retain the current design. Sure, you can change the appearance if you want, but we recommend keeping it as it is for as long as possible. The branches break off at excellent angles, which is what's giving it that perfect umbrella effect.
If you have any issues with any of Brussel's indoor bonsais, you can contact them for advice. You may find that the tree is merely adjusting to the new location, so expect to see some leaves fall. Overall, it's a magnificent display that most bonsai lovers will enjoy.
Brussel's Live Fukien Tea Indoor Bonsai Tree - 6 Years Old
Dimensions: 29 x 14 x 16 inches
Review of the Unique Qualities
Native to China, the Fukien Tree is one of the most beautiful indoor bonsais to place in your nursery. As it prefers warm temperature all year, it doesn't like being outside in winter. It's the ideal gift for anyone that lives in an apartment or wants a bonsai in the bedroom.
You'll have flowers in most seasons, and the leaves will remain bright green as long as you care for it. The seller also includes a Phytosanitary Certificate, while there's a 30-day warranty in case things don't go as planned. It's just a pity that there's no humidity tray included, do you might want to order one elsewhere at the same time.
This Fukien Tea indoor bonsai will be a beautiful addition to your collection. It has bright green leaves, and you can expect the flowers to last for several months in the right conditions. The container also has a decent weight to it to secure your tree in place.
Indoor Bonsai, Fukien Tea, Flowers Constantly, 11 Years Old
Review of the Unique Qualities
Here's another example of how Fukien Tea trees serve as outstanding indoor bonsais. It has an informal upright design, with tiered branches on various levels. You might want to play around with the design when it grows further, but for now, it presents an amazing display.
You should expect the tree to flower regularly, as it's already 11 years old. There's a humidity tray included, while you have deco rocks and a bit of moss around the base. Our only concern is that the moss might not like moving to a new location, so enjoy it while it lasts.
We love recommending Fukien Tea trees, mostly because they work well as indoor bonsais. Of course, the style plays a significant role, as it makes it easier to train. We're also impressed with the age of the tree, which means it will handle poor conditions pretty well.
Brussel's Live Dwarf Pomegranate Indoor Bonsai Tree - 5 Years Old
Dimensions: 10.5 x 9.5 x 14 inches
Review of the Unique Qualities
One more species that does particularly well as an indoor bonsai is a pomegranate. It's a sturdy tree with beautiful blossoms that'll transform into fruit. However, it's recommended that you prune the flowers before they pollinate unless the bonsai has a sturdy trunk that can support the massive fruit.
Brussel has an exceptional specimen that'll look amazing in your home. You'll also receive a stunning ceramic pot, deco rocks, and a humidity tray. As usual, you can expect a detailed guide on how to care for the pomegranate bonsai and a 30-day warranty.
There are so many pomegranate trees online that are suitable as indoor bonsais, but you'll love this one for its simplicity and growth to develop further. You can also keep the tree in the container for several years, as long as you remember to change the soil when needed.
9GreenBox
Dwarf Pomegranate Mame Bonsai with Ceramic Pot Live Plant Ornament Decor for Home
Dimensions: 4 x 4 x 12.5 inches
Review of the Unique Qualities
9GreenBox has a few pomegranate indoor bonsais you can have a look at, but we recommend this one. Not only do you receive a ceramic pot, but there's a bag of solid fertilizer that should keep you until the next year. The only aspect there's little information on is how old the tree is.
Still, it looks pretty young, which means you can shape and bend it as you need. It'll also do well inside your room or home, as it will adapt quickly. To help you maintain as much moisture as possible, there's a drip tray under the container.
It's not easy finding a young pomegranate bonsai that looks promising. Fortunately, you receive a few items with this product to help you through the first years, such as the pot, soil, and fertilizer. The seller might not put as much effort into training or supplying tools, but it's still worth buying.
Brussel's Live Chinese Elm Outdoor Bonsai Tree - 9 Years Old
Dimensions: 14.5 x 11 x 22 inches
Review of the Unique Qualities
One of the most sought-after indoor bonsais is the Chinese Elm. It has gorgeous green leaves, while you can craft tiers along the trunk with an informal upright design. While we like the branching as presented by the seller, there's no reason you can shape it as you wish.
As with most of Brussel's bonsais, you'll receive a wide humidity tray with deco stones. It'll help maintain humidity levels so that you don't need to spend too much time spraying mist over the foliage. We're also happy with the tree's age, as it means it's durable and able to withstand any drastic changes in location and climate.
If you're wondering how to look after a Chinese Elm bonsai, the seller provides a booklet that'll guide you. You'll have most of the tools you need to care for it, except trimmers or extra wires. You should definitely buy some if you're a beginner, but the tree will be safe and sound until you do.
Bonsaiboy Chinese Elm Bonsai Tree
Dimensions: Not indicated
Review of the Unique Qualities
Here's a Chinese Elm indoor bonsai that has bright, green leaves to liven up your home. The container is small enough to make maintaining roots easy. There's plenty of foliage and branching to train too, which you'll need to do every year when spring arrives.
Sadly, there's very little information about the tree, so we have no idea what the age is. Also, the seller doesn't provide a humidity tray, tools, or a care guide. You're left to obtain these items on your own, so expect to pay more than advertised. Still, we love the design and how much freedom you have to change the shape.
You'll find several Chinese Elm indoor bonsais on the marketplace, but few of them have the same strong design like this one. You'll also love the small ceramic container that will help you maintain the size of the tree.
Of course, you'll need to consider repotting it at some stage, which is when you might want to go for a slightly larger pot. The choice is up to you.
Why are Indoor Bonsais so Popular?
Indoor bonsais are commonly found inside homes or apartments for many reasons. If you think about it, the Buddhist monks crafted the idea of a tree in a container so that they could bring nature into the temple. You're practising the same principle, especially if you're not fond of leaving your home.
Here are a few reasons why indoor bonsais are so popular.
Temperature and Weather Control
We don't mean that indoor bonsais can control the weather. While we're sure there are many who believe they could be powerful enough, the only thing they influence is our love for them. They also don't brew storms or lightning or have the ability to clear round clouds.
What we mean is that indoor bonsais allow you to provide them with adequate temperature so that they're protected from the outside elements. The wind won't destroy their leaves, and you won't find your bonsai broken on the floor thanks to a stray cat.
Insufficient Outdoor Space
Not everyone has the luxury of owning a massive yard or greenhouse to grow as many bonsai as they want. Some people rent single rooms or apartments, which means they are limited to where they can place them. It doesn't help that most tree species prefer being outside in direct sunlight for most of the day.
This is where indoor bonsais are ideal. They thrive in poor conditions, as long as you can provide a few hours of sunlight per day near a window. You'll also need to spray some mist on the leaves to help with the moisture levels.
Having a bonsai indoors brings a personal touch to your home. Anyone can grow indoor plants, but not everyone has the patience to grow a bonsai tree. You can show off your skills with shaping, pruning, and design when your friends come over for a visit.
What makes it personal is that no one will shape a bonsai tree the way you do. You can have several contacts with Ficus bonsais, but that doesn't mean it will look the same as yours. It will reflect your personality, while your energy will echo in every fiber of its being.
Indoor bonsais play a specific role in interior decorating.  It adds color to your interior, while it can draw an eye to the furniture it's on. You can also play with contrasting hues, or make it stand out against a white background. The creative possibilities are endless!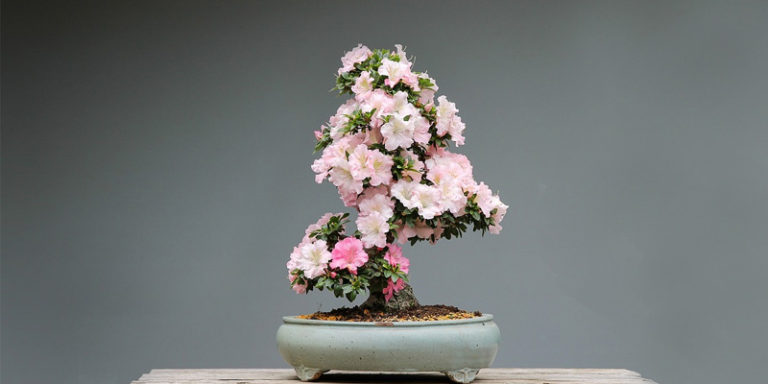 Top Five Reasons You Should Invest In Indoor Bonsais
While there are many people that find indoor bonsais popular, you might not be one of them. Still, they're good investments for several reasons if you can manage to care for them properly. Let's take a look at a few reasons why they're worth buying.
Since indoor bonsais are small, they can fit into any space. You can show them off at work, or place them in your bathroom. Most of the species we recommend only need some sunlight, water, and fertilizer. If you have this in the location, you're going to have a healthy little tree.
What makes them ideal for apartments is that most landlords won't have a problem with them. They are easy to move around, and they don't make a noise or mess like pets do. With how therapeutic is to care for one, you might find your landlord recommending them!
There are many bonsai trees that are challenging to maintain. You need extra special care to ensure they don't start dying, which can eat into your time and money. While these are reserved for the experts, there's no reason you can't give them a try.
However, most of them want to live outdoors. Indoor bonsais are more forgiving and can survive poor living conditions. You can forget to water them for a day or two, and it will still keep on going when you return. Of course, we prefer if you water when it's needed.
Many bonsai enthusiasts believe that a bonsai has a spirit of its own, growing on its only to form a shape or design. However, you can help maintain it towards a shape together, blending your creativity and energy with the small tree. In this way, you are making an artistic statement to all who behold it.
Atmosphere and context play a large part in how you display the indoor bonsais. While you can have a nursery full of them, you'll generally want to place them on shelves, pedestals, or tables where they have the most effect. You and your tree form a team that speaks volumes about your artistic nature.
Indoor bonsais have a strong connection with Feng Shui, drawing energy into rooms and renewing it for the occupants to enjoy. It also tantalizes the senses, appealing to sight, smell, taste, touch, and hearing. You'll feel a certain sense of joy and peace the more your spend time with these precious trees.
Of course, it also entails being around your bonsai trees and caring for them. Every cut, watering, trimming, and touching is a sharing of energies, dispelling the bad ones and accepting the good ones. It'll also clear your mind of troubling thoughts or help your find solutions to your problems.
When you look after your bonsai properly, it can last hundreds of years. It will certainly outlive you and pass on your children as a legacy. You'll never feel lonely, as long as you share your troubles and shed your tears with your indoor bonsais.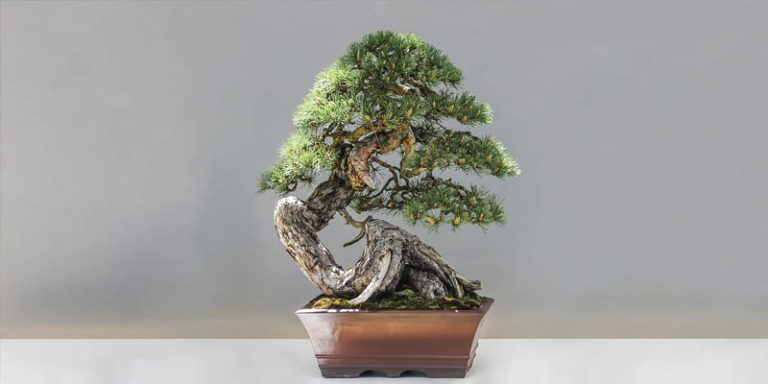 The Personal Benefits of Owning Indoor Bonsais
We've explored why indoor bonsais are popular and why you should invest in them. Now, we want to turn our attention to some personal benefits you'll reap from having them in your home. You might not notice the results immediately, but such is the way of the bonsai.
In the modern world of fast technology, many of us expect things to happen instantly with the click of a button. The pace is incredible, but it adds stress to our daily lives. There's hardly any time to train our minds to take it easy and one step at a time.
Indoor bonsais don't rush at all. When you spend time with them on a daily basis, you're training your mind to be patient. The world outside can wait while you prune and tend to the small leaves and fruit. It's a quality of life that's hard to replace.
Challenge Yourself to Do Better
In your life, you'll face obstacles and failure along the way. We develop automated responses in these scenarios instead of dealing with them in a healthy way. Sometimes, it can be challenging to break these cycles we've created, making it hard to maintain strong relationships.
When you work with indoor bonsais, you'll also face failure and obstacles. However, it'll teach you to take a new approach or to try again. Even if you accidentally snap a branch while bending it, you can graft it back together and let the healing begin. Alternatively, you can wait for new growth to appear.
Establishing Better Habits and Routines
We humans develop several bad habits over time without realizing it. We're quick to anger or head to social media when we're bored. It sets us out of our routines and may make us neglect others around us. Sometimes, it helps to take a step back and see where we are falling short.
With indoor bonsais, you slowly develop a routine of looking after them. You'll learn when to water, prune, or repot your tree. It helps you develop healthier habits, looking after something other than yourself. Establishing these routines will also make you look around your home to see what other habits you can improve or eliminate.
There are many aspects in life that may cause you pain or hurt you so badly that it causes internal damage. You might feel depressed or caught in a spiral, afraid to trust anyone again. For many, these scars cause emotional injuries in future relationships or friendships.
When you train indoor bonsais, there may come a time when you will also cause damage or injury. However, you'll notice how beautiful that scar or flaw looks over time, giving your bonsai tree a unique appearance. It teaches you that you are also unique, where your wounds have crafted an identity that's like no other.
The one aspect that many of us love experimenting with is creativity. It sets us free to explore as we wish, our minds going wild with new ideas that showcase our personalities. Our inner beauty reflects in the outer product, something that we can be proud of.
Indoor bonsais give us the room we need to be creative and explore. We can find inspiration in other designs, but ultimately, we'll shape it in a form that pleases us and calls to our spirit. There's no space for judgments, and your family will be impressed with your skills.
What Sets These Best Indoor Bonsais Apart From Others
While many online products may look alike, there are some unique attributes that set these ones aside as the best indoor bonsais to buy online. It may not appear exceptional at first, but further study may make you change your mind.
While the chosen style is vital, we also look at the overall shape and form. Have a look at the foliage and how well it connects to the presented style on the site or in the local store. Also, consider how you would work that form when you perform seasonal maintenance.
Now, it's time to take a closer look at the leaves and bark. If the seller has undertaken bending and wiring, is it clearly visible that detracts from the bonsai's beauty? These indoor bonsais also have a striking appearance in general that you can cultivate into something magnificent.
Bonsai pots form part of the overall appearance. It needs to match the tree's style while presenting its form in a beautiful way. While we aim for shallow, ceramic containers, you can also obtain tall, deep ones if you're wanting to cascade the trunk and foliage.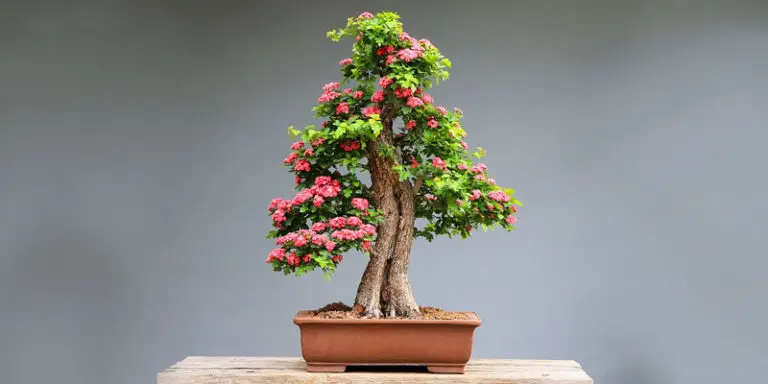 How We Picked Our Top Selection
While the above are excellent aspects for setting the best products apart from others, we have our own criteria for the best indoor bonsais you can buy online. We use these factors for all our selections, but there are times where one takes priority over another.
Foremost on our list is whether the species is appropriate for growing indoors. While some will adapt to the conditions, some are better at surviving inside than others. We ensure that we only select products that guarantee the healthy development of the tree inside your home.
We take customer reviews seriously, checking as much feedback as possible. Just because one client has a bad experience doesn't mean that it applies to everyone. We look at the general average of the reviews to see which ones are liked more than others and whether they had an enjoyable experience.
If you're a beginner looking for the best indoor bonsais to buy online, receiving a tree in a pot might not be enough to get you started. You may want some tools, extra soil, and other goodies included. While this factor doesn't make or break an item for our list, we do tend to gravitate towards them.
You may have noticed that we sometimes select expensive products. While we're sure you'd like to save money, it's not always about cost. We check to see how much value you'll receive for your money, and if you really should spend more on an item for what it's worth.
What Factors to Consider When Buying One of the Best Indoor Bonsais
Ok, so you're ready to purchase one of the best indoor bonsais from our list. You have your money ready and you're growing impatient. We can feel the excitement. However, you may want to take a step back and consider these aspects first to ensure the bonsai will thrive in the new environment.
Size of Tree and Location
These two aspects are essential for different reasons. Firstly, you want to make sure there's enough space for the indoor bonsai to expand vertically and horizontally. Secondly, there needs to be sufficient air around it to give it a chance to breathe properly.
Don't place it in an area that's too small for decent development. Also, keep in mind how large you want it to grow.
Bonsai species perform well in specific hardiness zones due to the climate. Factors such as temperature, humidity, and sunlight all play vital roles in the tree's survival. You'll also want to give it time to adjust if you relocate it from one zone to another.
When you place the bonsai inside, you'll need to plan for sunlight and humidity. If the species love morning light and afternoon shade, you should place it in a location that does it naturally as the sun moves so you don't have to shift it around all day. You should also make provision for items that provide humidity automatically, such as misters or trays.
Finally, consider any potential dangers in the potential location. Do you have any pets that may scratch or dig? Is the space clammy, which would result in mold or root rot? Analyze the area from every potential risk and take steps to eliminate them before you bring the bonsai home.
Buying the best indoor bonsais can be challenging, especially if you're not sure if they'll survive. We've seen too many customers complain about dying bonsai trees and blaming the seller when the location or species was at fault. We hope this guide has shown you the top methods to select them and which trees to target.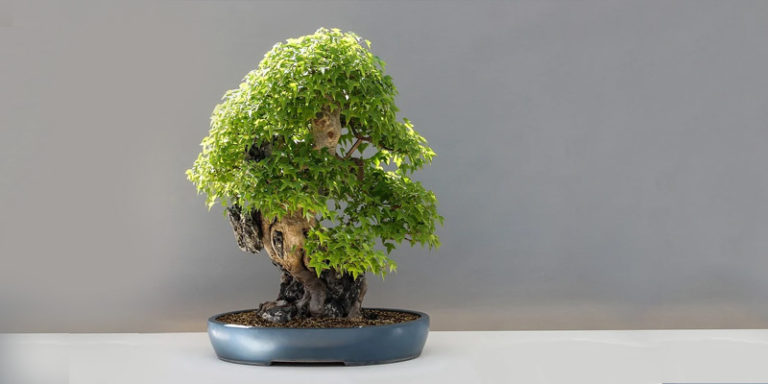 FAQ About the Best Indoor Bonsais
Before you leave, we found some questions people always ask about the best indoor bonsais you can buy online. If you don't find your query here, please feel free to ask us. We're only an email or online form away.