How Big Do Bonsai Trees Get?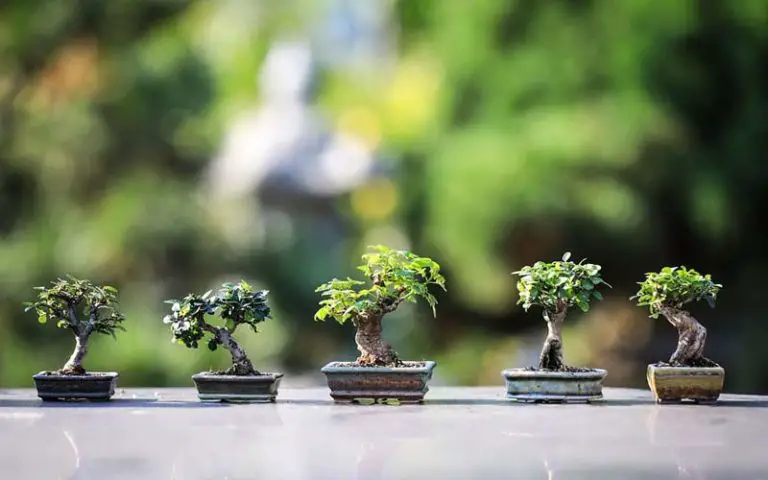 The Japanese culture introduced the art of growing small trees in pots, which quickly spread into the West and the world over. Some of them are incredibly tiny, while others require more than one person to carry. It begs the question among many beginners: how big do bonsai trees get?
In this article, we'll show you the previous and current measuring systems in place, and how you can shape your bonsai tree towards a specific size.
Previous Method of Measuring Bonsai Size
When the bonsai culture started, the classification system was based on how many hands could carry the container with the tree in it. For instance, it depended on whether it needed one hand, two hands, a few fingers, and so forth. These categories were created more for artistic reasons than scientific, depending on the approach of the gardener.
While the modern classification of bonsai tree sizes still consider how many hands or fingers are needed to hold the container, there are some other considerations. Still, it's a concept that has stood the test of time, and many still use it in their homes or museums.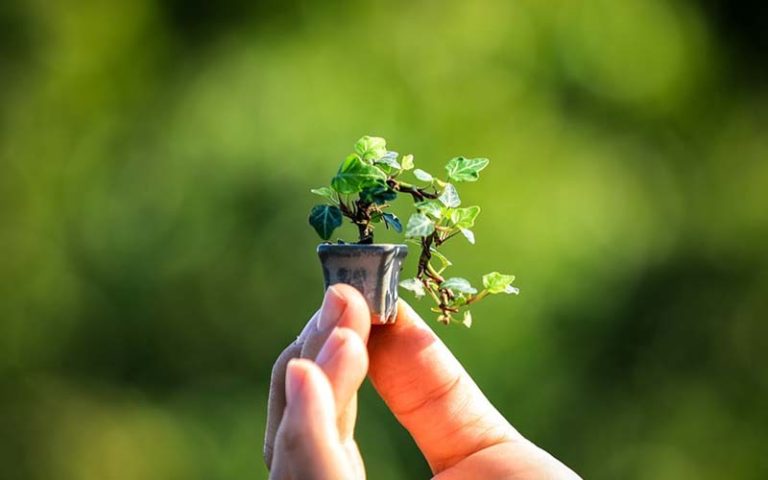 Modern Classification of Bonsai Tree Size
In today's times, the three primary classifications are Miniature, Medium, and Large. It's mostly based on how tall the tree has grown and how easy it is to carry. Weight and height are the two essential elements that separate the sub-categories for how big bonsai trees grow.
We'll take a quick look at each one and how to tell which class your bonsai forms part of.
Miniature
There are four classifications for this size. Bonsai trees in this section generally grow between 1 and 8 inches. Another factor that plays a role is the technique the gardener used in cultivating the species.
Here's a brief overview of miniature bonsai trees:
Keshitsubo: Called poppy-seed trees, these only grow as tall as three inches. They are so light, you can easily place them on two fingers. The Keshitsubo are the smallest bonsai trees.
Shito: Called thimble or fingertip bonsai, sizes average between two and four inches. They are so tiny that they can easily grow inside a thimble, hence the nickname.
Mame: Known as the one-hand bonsai, these trees are as tall as six inches. Even if they have larger containers than the other groups, it still depends on the height and ability to carry with one hand alone.
Shohin: Called palm bonsai, many people often confuse Shito with Shohin. The primary difference is the technique used to develop the tree and maintain the size. It can grow between five and eight inches.
Komono: Many people refer to this group as generic bonsai trees, as it's the usual size you'll find in the stores. The height stretches between six and ten inches, and it's the tallest category in the miniature class.
Medium
There are only two groups in this class, and bonsai tree sizes vary between 10 and 36 inches. When you're having difficulty carrying the container with one hand and need two, you'll generally place them in this area. However, we've added a third group based on European classifications.
Here are the medium bonsai trees:
Katade-Mochi: With a reach of between 10 to 18 inches, this group is the largest and heaviest size you can manage on one hand before you need a second. Many bonsai enthusiasts love this height, as they are the easiest to maintain and cultivate, especially for Junipers and Pomegranates.
Chumono/Chiu: Growing between 16 and 36 inches, you'll absolutely need two hands to carry these bonsai trees. You may have heard both terms before, but Chiu and Chumono used to be two different groups. However, they're so closely related that many use them interchangeably.
Medium to big: In Europe and most English countries, the Japanese titles for bonsai size classifications aren't used. Instead, they indicate 12 to 24 inches as medium and 24 to 36 as large.
Large
Finally, we reach the last class of bonsai sizes. These trees need more than three hands to carry them and usually form part of ornate displays at museums or Japanese Imperial gardens. You'll need a vast amount of space to place these in your backyard.
These groups form part of the large bonsai trees:
Omono/Dai: As with Chiu and Chumono, Omono and Dai have grown to become the same group. Their heights are between 30 and 48 inches, and they are the smallest size you can carry with four hands. Of course, an extra person to help won't hurt.
Hachi-Uye: With this bonsai tree size, you'll need at least six hands at the ready. The height is from 40 to 60 inches, so you'll need plenty of space to house it.
Imperial: Named after the Japanese Imperial gardens due to how many trees of this group are in it, it can grow from 60 to 80 inches. You'll need eight hands to carry the container, if not more. It's the largest bonsai tree size on the list.
How Big Do Bonsai Trees Get?
As a simple answer to this question, the bonsai can grow as large as you allow it to. It all depends on species, pot, and preference. Of course, the accepted heights are between 1 and 80 inches, while most people that grow them at home stick to medium sizes of up to 18 inches.
When deciding which size you'd like to grow your bonsai to, it's beneficial to consider the advantages of each class.
Pros of Miniature Bonsais
Perfect for apartments and small spaces
Ideal for windowsills and balconies
Versatility for home and work locations
You can work with a basic design
Show off your skills with a tricky size
Tiny flowers look absolutely stunning
Fantastic for growing indoors
Suitable for beginners
Easy to shape and maintain
You can use a larger variety of species
Plenty of designs you can work with
Suitable for outdoors
Excellent display
You can use more complex designs
Ideal for placing in the ground
How To Maintain The Correct Height
If you're aiming to develop your bonsais to any of the classes mentioned above, there are a few aspects you need to keep in mind. It won't always be possible to reach the desired goal, and you need to ensure you have the conditions suitable for each group.
Here are some tips to keep in mind when determining how big your bonsai tree will get.
Species
Not all bonsai species are happy with being incredibly small or reaching for the stars. You'll need to check which is the best size to aim for and what it'll be more comfortable with before you start designing. For example, Japanese Maples can reach up to 30 feet and won't like being restricted in growth.
Natural Growth
You also need to consider how vigorous the bonsai tree is when it breaks loose in spring and summer. If you see that it tends towards growing quickly, you may want to aim for a larger height. Alternatively, branches that have needles or small leaves and shoots are easier to maintain in the tinier groups.
Container
The depth and length of your pot is another essential factor. The larger the pot, the taller the bonsai. Some species prefer deeper soil to send their roots down, while others aim for a shallow substrate to go wider. You'll need to study how the roots naturally spread in the soil to determine what container size you can use.
Pruning
The most significant aspect of how big your bonsai tree will get is pruning. Not all species enjoy being cut back completely or too regularly. However, it's up to you to perform proper maintenance of how tall it'll grow. The more you prune, the better you'll train the branches and leaves.
While you can start with the standard size as a beginner, nothing stops you from playing with different classes as you advance in your skills. There's nothing more beautiful than variety in a large collection, especially if you contrast them with themes in the background.
We recommend you do as much research as possible to see which species are best for the different sizes.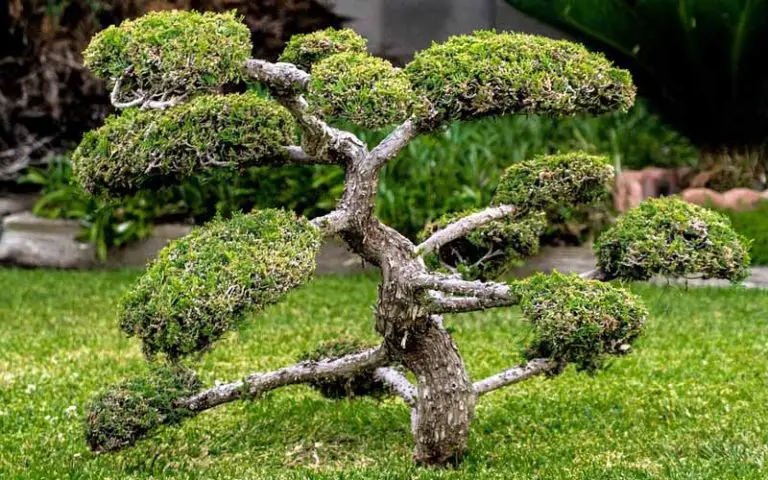 We'd like to end this article with some questions we found online pertaining to this topic. If you have any other queries stuck in your mind, please feel free to ask.