The Lego Bonsai Tree Is All The Exciting Rage in 2021
While Bonsai Alchemist primarily focuses on real plants, we discovered this interesting item called the Lego Bonsai Tree. These blocks have specific shapes and designs so that you can either have green foliage or pink blossoms. We know Lego kits are mostly for children, but we don't see why adults can't have some fun too.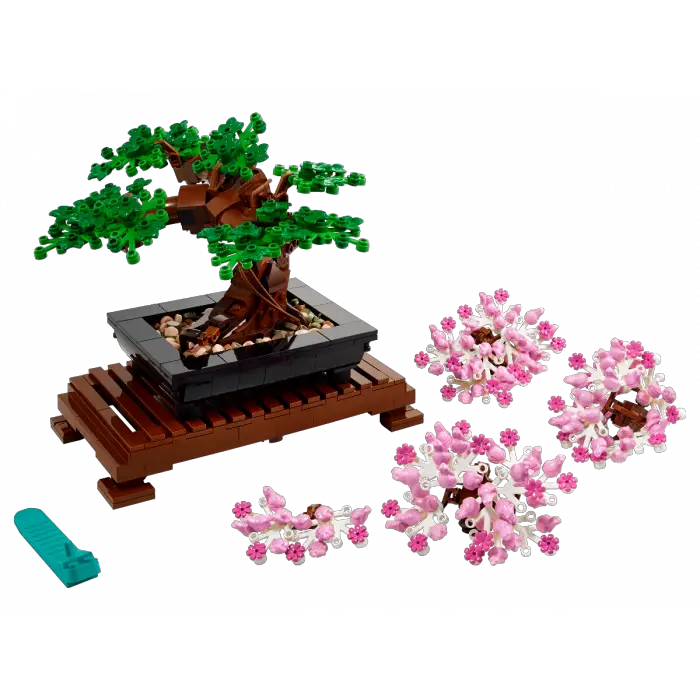 What is the Lego Bonsai Tree?
This model-building kit is designed with the bonsai enthusiast in mind. It has several pieces for you to construct your Lego bonsai tree as you wish. While the trunk and container are limited in what you can do with them, you can play with the foliage and blossoms to find a layout that pleases you.
The love for bonsais has grown ever since most countries went into lockdown. To maintain some form of sanity, people have taken these small trees into their homes to keep busy. It's no wonder that companies like Lego are now taking advantage of the situation.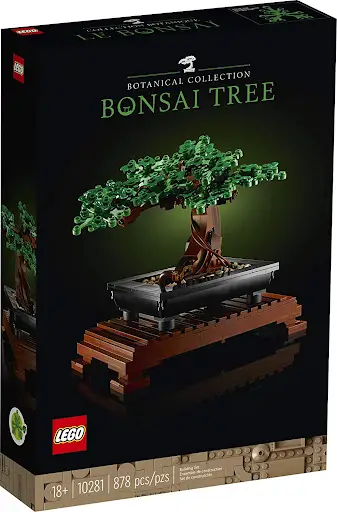 What You Get in a Lego Bonsai Tree Set
The first item you'll construct is the wooden stand, followed by the pot and small pebbles. We're not sure how many builders are aware of the function of these items with real bonsais, but at least they'll have fun building it. It gives it an excellent appearance when lifted off the ground.
Of course, the main elements are the trunk and foliage. You'll need to piece the main stem together first, as it'll hold up the other items. Apparently, if you place the pink blossoms just right, you'll witness a frog design.
Final Thoughts
Everyone needs a hobby, right? Well, growing bonsais is also considered one, but now you have a hobby for your hobby. If we say hobby one more time, will that make us hobbits?
Jokes aside, the Lego Bonsai Tree is a fun treat for adults and children. You'll enjoy the serene moment of putting it together, while you won't need to worry about sunlight, water, or humidity. Well, you can, but we promise you that it won't make your toy grow any further.
FAQ About the Lego Bonsai Tree
Surprisingly, we found a few questions people always ask about this item. It just goes to show how popular it's become already. We're here to answer them for you, as well as any other queries you may have.
It comes in at about 7 inches high, which is a good size for any bonsai tree. Of course, don't expect it to grow any further.
It launched on January 1st, 2021, forming part of Lego's latest Botanical Collection. While there are 878 pieces in total for the entire collection, you'll find fewer in the bonsai set.
The product went out of stock early in January 2021 due to the high demand and not enough stock to meet the demand. Since March 2021, the stock has been back and selling consistently well.