How Much Light Does a Bougainvillea Bonsai Need?
Bougainvilleas are vibrant thorny vines, trees, and bushes that can withstand heat and drought. If you live in a hot tropical climate and are looking for an evergreen floral bonsai, bougainvillea is an excellent choice for you. In this article, we'll discuss its light requirements so that you can take proper care of your plant and keep it blooming.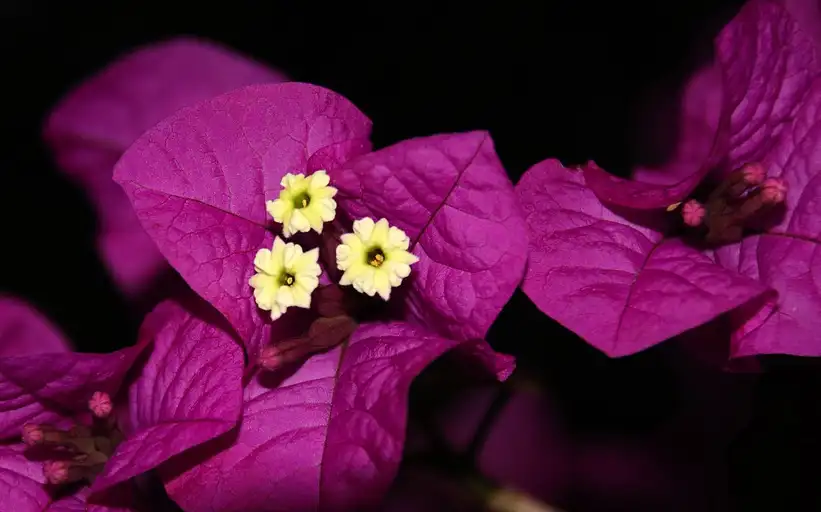 Bougainvilleas bloom the most when placed in a location where they can receive plenty of sunlight. At least five hours a day of sunlight is ideal for full bloom. More, the better. The plant can thrive in partial shade or no shade, but the flowers won't bloom. As much as possible, keep the plant outdoors to receive ample sunlight.
Frost can damage the growth of bougainvillea. If you live in a cold region, plant it during the onset of summer, to receive enough nutrition. It's a fairly hardy plant but can't do well in temperatures below 30°F. An older and established bougainvillea has more ability to withstand cold. If you live in a warm climate, planting it in a container is a good idea, as it blooms more when the roots are crowded. You can bring the pot indoors during winters and place it by a sunny window, ideally south or a west facing one.
Humidity is good for the plant as it's a tropical bloom. If your room is dry, consider buying a small humidifier and placing it near your bougainvillea.
When watering the plant, make sure not to overwater as damp soil isn't good for its growth. Bougainvilleas are drought resistant, and so the soil can be a bit on the drier side. If there are too many leaves but not enough color in the plant, it's a sign of overwatering. Similarly, if there are few leaves and a little color, then it needs more water. Keep in mind that you'll need to water more than the rest of the year during the summer months.
The soil fertilizer should be rich in iron, magnesium, phosphorus, and other micronutrients. You can use a slow-release or a timid fertilizer. It's always better for the plants to receive nutrients in small amounts at regular intervals. Also, don't add the fertilizer to dry soil and don't overfertilize as well. Make sure to use regular soil in the potting mix without a high quantity of peat moss. If you add a lot of water-retaining soil amendments, it might result in root rot.
It would help if you also considered frequently pruning your plant for consistent bloom. After each bloom cycle, prune or "pinch" the ends of the plant. Pruning is helpful to maintain the plant's size and shape. If you want your bougainvillea to fit a smaller area, removing its entire branch is fine. Use care while pruning as it has a lot of thorns.
Although bougainvillea is a tough plant, it can be susceptible to damage at times, such as pests and insects. Aphids are insects and are known to cause harm to this plant. They feed on a neglected plant in clusters and emit a substance that attracts fungus. You can remove them by spraying a hard jet of water from a hose on the plant. If the problem persists, spray with insecticidal soap. To remove other pests, spray a mixture of neem oil with water on the leaves.
Bougainvilleas actually perform well under stress but don't stress them too much to grow flowers, that they start attracting pests and bugs.


You can also propagate this beautiful plant in hanging baskets or trellises, depending on the climate. It's also grown as a hedge, groundcover, hedge, trails, or planter plant. And always remember – more sun, more blooms.