Do Bonsai Trees Need a lot of Sunlight?
Most people think that since bonsais are smaller in size, they might need less sunlight. But that's not true. Most bonsais need at least five to six hours of sunlight every day, direct or partial, depending on the type.
For example, Junipers need direct sunlight, whereas Pomegranate and Japanese Maples need partial outdoor sunlight. Temperate trees need direct sunlight, while tropical ones should be placed in indirect sunlight.
The amount of sunlight your tree needs also depends on the local climate. When indoor, the bonsais can be placed on south-facing windows where they can receive direct sunlight. It's good to have exposure to east, west, and southern light.
For tropical trees, you can also have full-spectrum fluorescent or LED grow lights as an artificial source of indoor lights. Also, if your window is north-facing, your bonsai may need around 16 hours of indirect sunlight combined with artificial indoor lighting. You should keep the artificial lights two feet above the tree.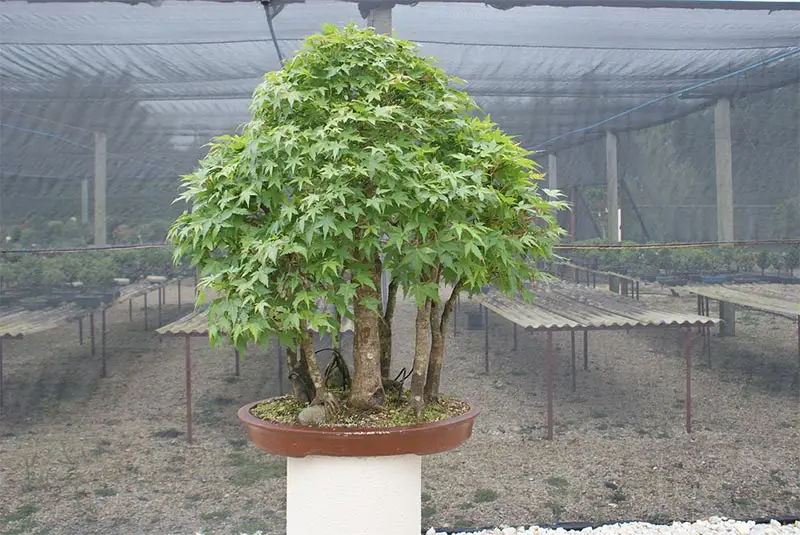 Types of Artificial Lights
If you're unable to provide natural light, here are some options you might want to consider.
Fluorescent
The fluorescent lights, such as CFL bulbs or T5/T8 can be kept on for around 16 or 18 hours a day. You should place them close to the canopy of the bonsai, about 9 inches away. If any of the leaf tips appear singed, try moving the light a little further. The good thing about fluorescent lights is that they don't emit a lot of heat, which is good for the tree as the soil won't dry out quickly.
HID Lights
High-intensity discharge (HID) lights are more powerful and are great for encouraging flower or vegetative growth in plants. You should place them more than 20-24 inches away from the plant. Make sure there's enough ventilation for the bonsai, as the heat emitted by the lights can cause damage. You should also be ready for elevated electricity bills as a result of this type of light.
LED Lights
LED lights are a mix of the above two types of lights. These are also strong lights but don't consume that much energy. They also don't give out a lot of heat. If you have a 50-watt LED bulb, you should place it 10 inches away from your bonsai. They have a full spectrum, like that of sunlight.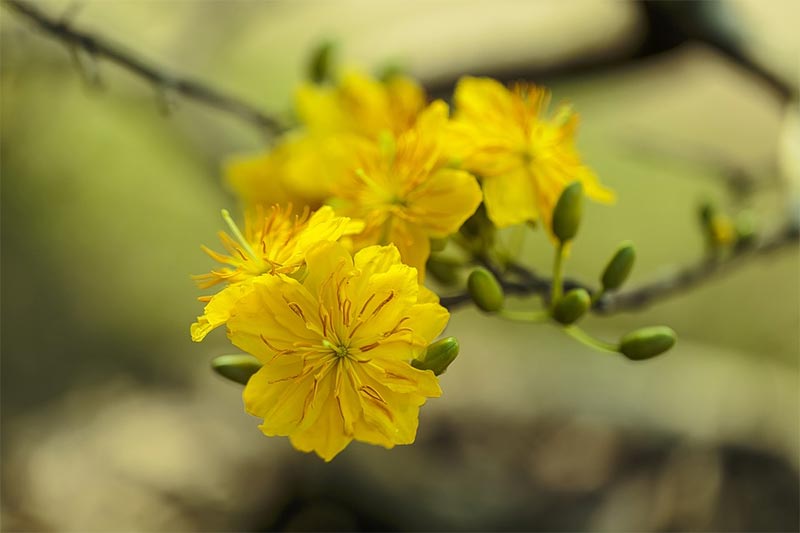 If you're living in a place where there are seasonal fluctuations in temperature, you should consider indoor tropical plants. Some of the popular plants for indoors are:
Ficus
Ficus Bonsai tree is suitable for beginners as it doesn't require heat or humidity to thrive. Direct sunshine is requisite with bright light exposure. Ficus Retus and Ficus Ginseng are common varieties. Other types are the Willow Leaf, Micocarpa, Tiger bark, and Golden Gate.
Hawaiian Umbrella
Also known as the Dwarf Umbrella Tree, a Hawaiian Umbrella bonsai is a great choice to keep indoors. You can also place it under dim light. Although it doesn't need any artificial lights, you should keep it in a sunny spot, not too bright though. It also doesn't need high humidity. If you're a beginner, this tree is an excellent choice.
Jade
A Jade Bonsai can survive in indoor as well as outdoor environments. It can flourish in direct sunlight in warm weather too. This tree needs good sources of light to thrive all year round, in temperatures above 41 °F.
Sweet Plum
A Sweet Plum, aka, the Snow Rose Bonsai tree is suitable for indoors and needs ample artificial light. For its flower to bloom in the summer, it should receive enough sunlight and can be kept outdoors under direct sunlight. Although, they can't thrive in intense sunlight, so it's better to keep the bonsai for the most part.
Finally, if you love bonsai art and for some reason, you're not able to take care of your plant, you can always consider getting a bonsai silk tree. It looks real.