How Many Bougainvillea Species Varieties Are There?
Bougainvillea is a colorful thorny vine that can thrive in various climates and regions. They're relatively low-maintenance and drought-tolerant, but they should receive ample sunlight. There are around 300 varieties of bougainvillea globally. Some types are a result of natural mutations, while many of them are hybrids created by humans.
In this article, we'll look at some common types of bougainvillea. You can find them in all kinds – dwarf, semidwarf, giant, and thornless.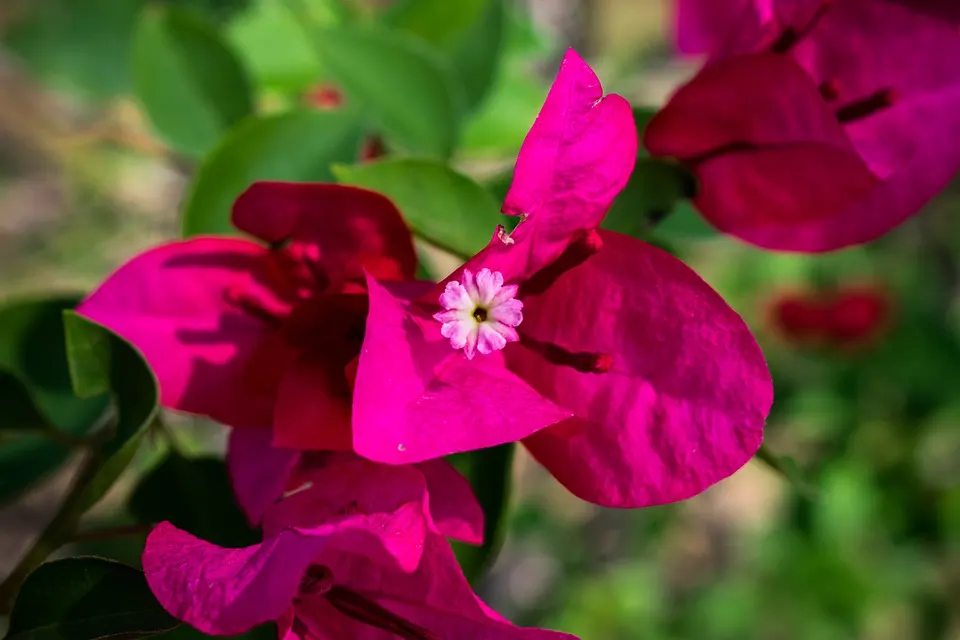 Dwarf varieties are most suitable for entryways trails, hanging baskets, arbors, or bonsais. If you don't like thorns, you might want to know that these miniatures have shorter thorns than regular bougainvillea. Some common dwarf varieties are 'Helen Johnson' and 'James Walker' aka 'Ambiance.'
Helen Johnson is a hardy perennial plant and looks good on pathways and rock gardens. It has small leaves from greenish-tan to dark green. The flower buds are copper-orange and gradually progress to bold pink. You can also grow them in hanging baskets and containers. Make sure the soil is acidic, well-drained, and rich in nutrients.
James Walker is also suitable for hanging baskets, groundcovers for banks, or containers; and has bright orange buds that transform to reddish magenta as they mature. Leaves are green in color and large and elliptical. Hummingbirds and other birds love this plant. It needs regular pruning as it's fast-growing and can grow up to 20-30 ft.
If you have difficulty handling bougainvillea because of its thorns or want a thornless plant for any reason, you can go for the thornless bougainvillea such as 'Miss Alice.' Other names are 'Singapore White,' 'Mauna Kea White,' and 'Moonlight.' It's usually a semidwarf tropical plant with vibrant bracts and long green elliptical leaves.
Originally from South America, it looks great in hanging baskets and vines. You should provide them with a lot of sunlight but not much water. It won't bloom when placed in a shade, and also, the soil should have good drainage. After every bloom cycle, it's a good idea to fertilize and tip-prune it. It needs loose, humus soil. As compared to other varieties of bougainvillea, Miss Alice is more tolerant to rain and high humidity.
A patented semidwarf variety of bougainvillea from Europe is the 'Vera Deep Purple.' It has a bright magenta bloom all year round, and the stems carry dark green leaves. You can grow this plant in containers and pots. Make sure it receives full sun exposure and is watered regularly in summer. In winters, water it sparingly.
It hasn't got very sharp thorns as normal bougainvillea as it's semidwarf. It's a hybrid variety and requires well-drained acidic soil with a pH of 5.6 to 6.5. Watch out for pests such as glasshouse whitefly and red spider mite, aphids, and mealybugs!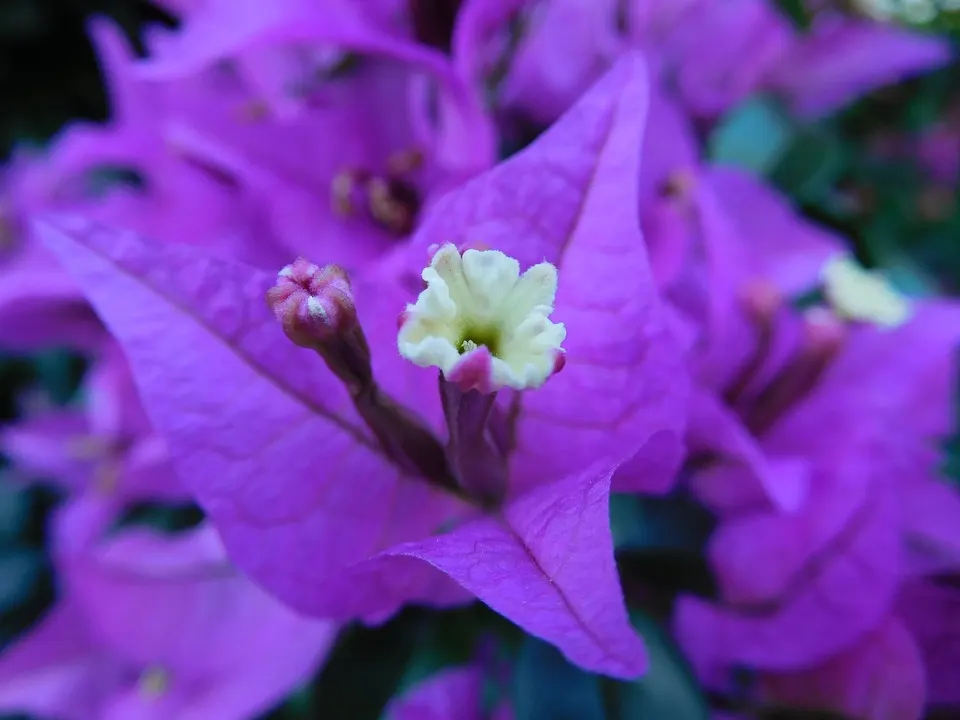 Extra Large Bougainvillea
You can also find some huge varieties of bougainvillea, such as 'Lady Baring,' aka 'Yellow Glory' or 'Hawaiian Gold.' It's an evergreen vine with round bright green leaves and grows well outdoors with at least five hours of daily sunlight. It can grow up to 25-30 ft tall. What's wonderful about this plant is that its bright cluster of yellow flowers can make the entire landscape look beautiful. Regular watering in summer is needed, but make sure not to overwater it. Also, be cautious while handling the plant as it has sharp edges and spines. 
No matter the variety, bougainvillea is drought-tolerant and thrives well when the soil is on the dry side. It also needs fertilizing during the growing season, once every two weeks. You can water them regularly during the summer but sparingly in the winter.