Which Birds and Butterflies Love Bougainvillea Flowers?
Having plants with vibrant, beautiful flowers add to the aesthetic appeal of a place. But that's just a tiny fraction of the role they play. They are an essential part of the ecosystem and provide shelter and nutrition to birds and butterflies, among other beings.
Not all plants are safe for butterflies and birds alike. Some are toxic and should be avoided if you're interested in making an aviary. In general, it helps to understand the effects your plants can have on the wildlife and ecosystem.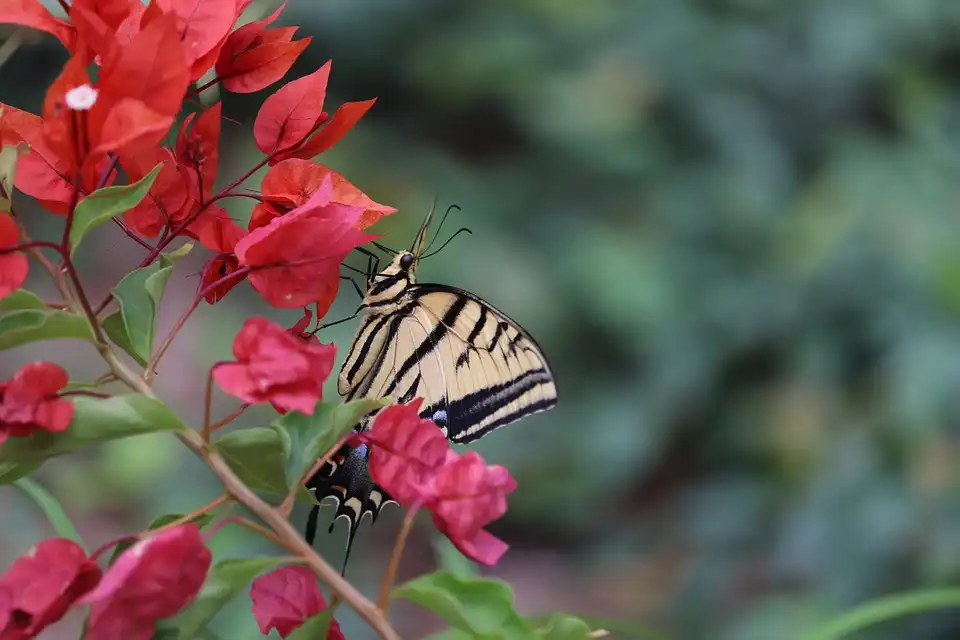 For the Love of Bougainvillea
Some safe flowering plants for butterflies and birds are Dogwood, Boston Fern, Bougainvillea, Dandelion, Magnolia, Petunia, etc. Birds can develop plant toxicosis if they ingest toxic plants or pesticide residues. Some potentially toxic plants are Azalea, Daffodil, Eggplant, Iris, Hydrangea, Wisteria, etc.
Butterflies and other nectar-loving insects and birds love bougainvilleas. The colored part of the plant resembling the leaves is called the bract. The actual flower is inside that bract. The bract attracts various species and pollinators to its tiny flower. The flower's nectar is located in the nectary, which is at the base of the tubular flower. Usually, the colors that attract the most birds and butterflies are pink, white, red, yellow, purple, and orange.
Birds build nests on them and make their home. Other than birds, butterflies and moths also feed on the nectar. Butterflies lay eggs on the underside of the tree's leaves. Around four days later, the caterpillars come out of those eggs and feed on the leaves. They molt about five times, after which they start pupating. It can take a total of 15 days for the butterfly to emerge, although in Fall, it could take longer up to the following spring. 
Common Birds and Butterflies Attracted to Bougainvilleas
Hummingbirds are known to be attracted to colorful flowers, and bougainvillea is no exception. Watching a hummingbird dip its beak into a tubular flower for its nectar is a beautiful sight. They are primarily attracted to red color, but yellow, purple, orange, and blue are also common choices for them. Non-native and man-made varieties of flowers produce less nectar; and thus, it could be a waste of energy for hummingbirds.
Other popular bird varieties that love bougainvillea are sparrows, cardinals, olive-backed sunbirds, and finches. If you have peacocks in your location, you might also see them strutting around the bougainvillea bushes.
Other than the nectar, birds also need protein for their health and to grow feathers. Insects such as spiders, mosquitoes, gnats, and aphids are common sources of nutrition for them. Young birds in their nest consume insects exclusively.
Most species of butterflies love bougainvillea. Some of the popular types are Monarch Butterfly, Lime Butterfly, Tiger Swallowtail Butterfly, and Cleopatra or Brimstone Butterfly.
If you want more hummingbirds to visit your garden, it's a good idea to have a hummingbird feeder. It's filled with a sugar solution that also attracts bees, wasps, and ants. It would help if you didn't keep that solution in the summer season for long as it may become cloudy and develop fatal bacteria. They also like fountains having an upward spray.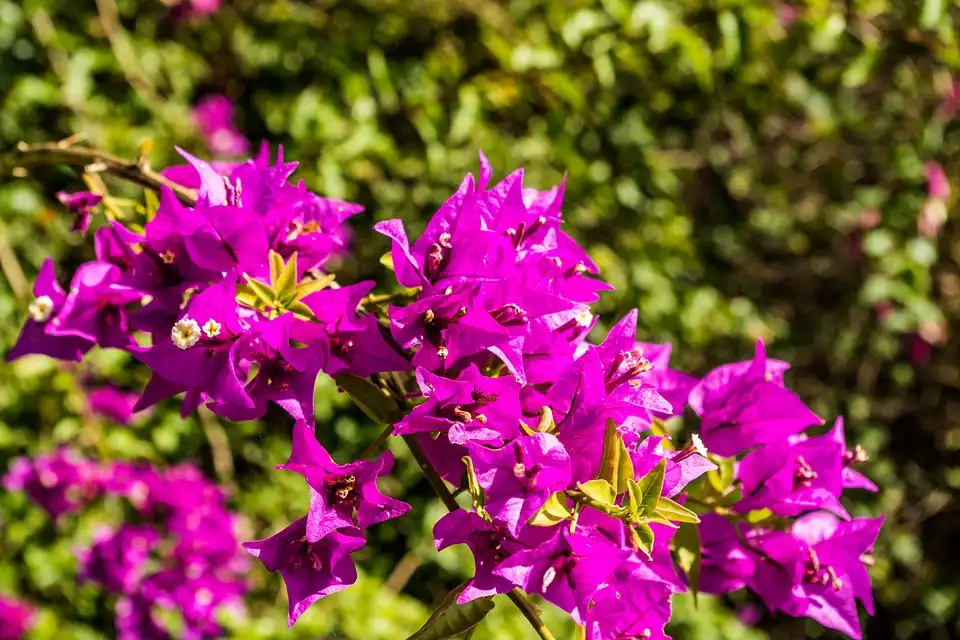 Bougainvilleas are known to have a lot of prickly thorns, which can make it difficult for the birds to perch on the plants. You should also keep in mind that pesticides and fertilizers could be toxic to many species. Pesticides also repel the insects that the birds consume as an essential part of their diet. It's also a good idea to have a birdbath to attract birds. It helps in getting rid of the sticky nectar from their feathers. Finally, any birdbath or feeder should be kept at least four feet above the surface to prevent the birds from being attacked by cats.