Most Popular Bonsai in the United Kingdom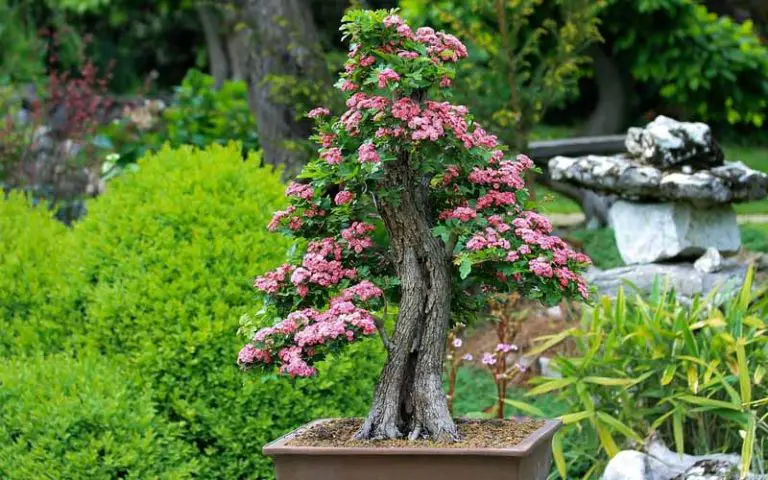 The art may have originated in Japan, but growing bonsai in the United Kingdom is a local culture that still thrives today. There's a tremendous number of clubs and associations in the country, while you'll also find several gardens. What's more, there are many trees native to the UK that overseas lands enjoy growing.
Let us take you on a bonsai journey in the UK:
Let us take you on a bonsai journey in the UK:
The Bonsai Culture in the United Kingdom
As many bonsai enthusiasts know by now, Japanese students visited China in the 10th century whereby they took noted of potted landscapes called penjing. After taking some home as gifts, they removed the figurines and buildings and made the primary focus the trees. This art became known as bonsai.
The first appearance of bonsai in the west was in Paris where a floral exhibition was held in 1878. London held a similar show in 1909 where there were some miniature trees put on display. However, it would only be after World War II that the bonsai culture saw some real expansion in the west.
It would be US soldiers occupying regions of Japan who brought some bonsais back to the United States. Between 1960 and the 70s, these small trees in pots found a foothold in the United Kingdom. Societies and clubs jumped out all over the place.
The bonsai culture has grown in the UK ever since then. There are plenty of exhibitions throughout the year, while you can also find several museums in honor of this fine art. Some species even receive merit awards for outstanding quality and their influence on bonsai symbolism.
Most Popular Bonsai In the United Kingdom
Now that you have a better idea of the bonsai culture in the UK, it's time to look at which genera and species are the top choices for these miniature landscapes in the country. While there are many more, these are the ones you'll find more often.
Chinese Elm
As the name suggests, this bonsai is native to China but also grows in other Asian countries, such as Japan, Taiwan, and Korea. Many people call it one of the finest elms in the world due to its resilience and beauty. It has lush green leaves and a stunning bark, while it's relatively easy to maintain.
James Main traveled to China in 1794 and managed to bring a few Chinese Elm trees to the UK. Since then, the love for the species as a mature and bonsai tree has expanded over the continent. You can find them in any local bonsai store, home, or exhibition, and they are easy to propagate.
Chinese Juniper
Here's another bonsai that hails from China. Bonsai enthusiasts in the UK grow it either in the penjing or bonsai styles, depending on which culture they're aiming for in their collection. We've seen exhibitions that have both, so it boils down to preference.
Juniperus chinensis is certainly one of the top junipers to grow as a bonsai in the cypress family. The juvenile trees have needles while mature ones have scales. The bonsais will bear both sexes on one tree, so you're bound to see small, blue cones that look like berries after the flowering season.
Japanese White Pine
Pinus parviflora mainly grows in Korea and Japan, but these bonsais are also available in the UK thanks to enthusiasts that bring them over or propagate them. Also know as five-needle pine, the conifer has stunning foliage that you'll need to carefully train over time. It's also received the Royal Horticultural Society's Award of Garden Merit.
While it bears small flowers in spring, these develop into large cones. It may be attractive on mature trees in the wild, but your bonsai may not be able to support it. Be that as it may, you can shape the Japanese White Pine in several styles, making it incredibly versatile.
Scots Pine
Here's a pine that's closer to home, although not quite native in the UK. It's spread over Europe and Asia, also know as the European Red Pine. There are many countries that prize this species as a bonsai due to its durability and design choices.
Another reason many bonsai beginners love the Scots Pine is that it grows so well in poor conditions. Since broad-leaf trees take over regions rich in nutrients and good soil, it's learned to adapt to regions where other trees fail. Therefore, it's suitable for most climates, even the wet areas in the UK.
Serissa
Containing only one species call Serissa japonica, these trees usually grow in India, Japan, and China. More names for the bonsai include Snowrose, Japanese Boxthorn, and Tree of a Thousand Stars. The buds start pink, but they quickly become white as they blossom.
The one aspect that bonsai growers don't like is the foul odor when pruning leaves and branches. However, it puts on an amazing display in homes and exhibitions when the flowers appear like a thousand stars in the foliage. It grows reasonably well in UK climates, but you'll need to keep it maintained at all times.
Native Trees Grown as Bonsais
While the above trees are the most popular, there are some native UK species you may want to add to your collection. These are found in abundance in the country, which is why you might find them as bonsais abroad or in local museums.
Black Alder
The Black Alder grows in several European countries, but it loves wet, rainy conditions. There are hundreds located in the UK, and it's a popular choice to grow as a bonsai. As with the Scots Pine, it's happy to live in poor soil conditions.
European Ash
Prominently found on the British Isles, the European Ash forms part of the olive family. While UK bonsai enthusiasts love maintaining these bonsais, overseas growers are also fond of importing this species to their countries. It has a stunning bark, complemented with small leaflets.
Field Maple
As a member of the soapberry family, you'll find plenty of Field Maple trees throughout Britain. Other UK regions have them too, but they're prominently featured in British towns like London. It's also easy to propagate and grow them as bonsais, presenting dark winter buds and corky bark. The flowers bloom at the same time that new shoots appear in spring.
English Oak
Quercus robur has stunning lobed leaves that'll give your bonsai tree a unique appearance. You'll also love the acorns when it matures, which you can use to grow more bonsais if you know how. There are many countries that value this species, such as China, the United States, and South Africa.
Pussy Willow
Named after its catkin flower clusters, the Pussy Willow spreads over most of Europe but has a strong presence in the UK. These buds appear before the leaves, which is an impressive show for bonsai you won't see anywhere else. While it's rare to nurture as a small tree, we have seen a few examples where it's been done.
The National Tree of the United Kingdom
While we could easily say that the Oak (or more specifically, the English Oak) is the National Tree of the UK, there's a bit more to this story than meets the eye. After the Battle of Worcester in 1651, King Charles II hid within a tree to escape the Parliamentarian soldiers. In time to come, it would be named the Royal Oak tree.
As such, the English Oak is a symbol of survival, beauty, and strength. There are many establishments named after the memorial event, such as The Royal Oak Pub. Even descendants of the Royal Oak that protected King Charles II receive protection from people that pass by, and it's incredibly challenging to take cuttings to grow as a bonsai.
Sadly, the original Royal Oak is no longer in existence due to that exact reason. Tourists were fond of cutting large chunks from the tree during the sixteenth and seventeenth centuries, which killed it eventually. The sole survivor of its legacy is the Son of Royal Oak, which many botanists believe to be three hundred years old.
If you head over to Sherwood Forest, there's a Major Oak tree that's believed to be 1000 years old and is the fabled hideout of the famous Robin Hood. Some British people still commemorate Oak Apple Day, while the species is revered as bonsai in numerous museums and homes.
The National Bonsai Collection
The Birmingham Botanical Gardens has a Japanese garden called the National Bonsai Collection. With assistance from the Japanese Bonsai Society, it's a stunning courtyard display covering several species in one area. The texture and shape of the open space call for serenity and contemplation, inspiring you to become one with nature and find calm in a chaotic world.
There are over 25 bonsai trees on display, which are on loan from the Friends of the National Bonsai Collection (FNBC). They rotate them regularly with other bonsais, ensuring that visitors see new trees every season when they visit. There are also discussions on bonsai techniques, and you may find some experts to provide advice.
The NBC received the 2011 Best of British Bonsai Awards for its outstanding efforts and inspiration. It also takes protective measures during inclement weather to ensure the bonsais don't receive too much damage. Local and international enthusiasts love to visit the display throughout the year to get ideas for new bonsai styles.
United Kingdom Bonsai Associations and Clubs
Before we close the article on bonsai in the United Kingdom, we want to look at the local associations and clubs. There are many annual events that take place thanks to them, while you can also attend workshops and tutorials. We'll show you a few, but there are many more you can look at.
Federation of British Bonsai Societies
The F.o.B.B.S. formed in 1982 with official committee members that maintain records of all bonsai clubs and societies in the U.K. It started with 15 clubs and now accounts for more than 60. It assisted with the creation of the National Botanical Collection in Birmingham, while also arranging exhibitions and conventions throughout the year.
The organization also participates in international conventions and meets with foreign associations to plan world-leading events. It attempts to foster a united bonsai culture in the UK while reaching out globally for further insight and guidance. It's also one of the leading experts at specialized exhibitions, such as the R.H.S. Chelsea Flower Show.
Sussex Bonsai Society
Situated in West Sussex, the SBS plays a vital role in engaging with the community regarding bonsais and how to train them correctly. The website shows locations for various stores related to the trees and equipment, while also indicating which species is best for the region. It also assists with hosting local events.
Southend Bonsai Society
Also known as Bushukan Bonsai, this society is located in Essex. It has a nursery where you can view and buy bonsais and tools, while you can also ask any of its experts for advice. It seeks to encourage residents to maintain their own bonsais at home, showing how it brings balance to families and households.
Cardiff Bonsai Society
Moving from England to Wales, the CBS is connected to the National Federation of Bonsai Societies. There's communication with the other clubs, streamlining bonsai principles, and holding annual events. While there are plenty of bonsais on display at the center, members sometimes bring their small trees from home on special occasions.
Dragon Bonsai Society
Located at the Bonllwyn Aquatic & Garden Centre in Ammanford, the DBS started in 2015 when founder Jodie Lord began growing her first bonsai. It took only three years for the website to reach amazing heights in the UK, and is now recognized as one of the top societies in Wales.
As you can see, the United Kingdom is rich with bonsai culture, spreading the love and passion throughout the country. If you ever visit, you should make sure to take a tour through some of the lush gardens and exhibits. It's worth the experience, and you may receive new inspiration.