Most Popular Bonsai in Armenia
With a nation that's open-hearted, filled with endearing people that are always happy to greet you with a smile, there's a wondrous love for bonsai in Armenia. Where flower shops abound, you're likely to find some bonsai trees among them. The culture might be relatively new compared to other countries, but there's an undeniable passion for it among the beautiful people in the country.
Here's a list of topics we'll cover in this article:
Here's a list of topics we'll cover in this article:
The Bonsai Culture in Armenia
If you know much about Armenia's history, you'll know it's been through a long struggle with wars and political crises that have been going on for far too long. However, amidst that turmoil, you'll find beauty and passion for the small things in life. One such aspect is the bonsai that you'll locate in several homes and apartments across the country.
Just looking at the countryside, you'll see several trees and species along hills and mountainsides that inspire the love for bonsai. With hands that enjoy cooking and making joyous meals for events and loved ones, you'll find a gentle touch that's eager to care for these small trees. What makes it more special is that the country harbors some unique species you won't find in many other places.
If you're lucky enough to make friends with Armenians and follow their social media profiles, you'll find many of them sharing their passion for bonsai. There are even a few that host YouTube channels with guides on how to care for them correctly. It may be a relatively small country, but they have huge hearts.
Bonsai in Armenia has yet to reach the epic heights of countries like the United States, Japan, and China, but it's undeniable that there's enough interest to spark something amazing. You'll find several bonsai groups that are looking to expand further involvement, which we'll touch on a bit later.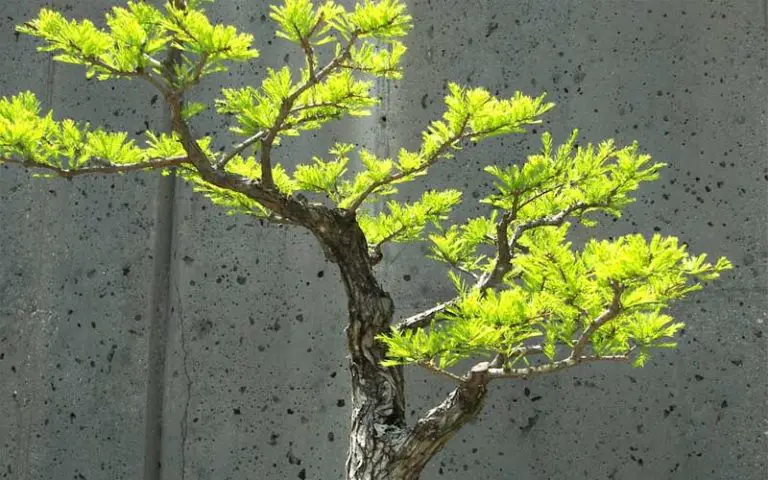 Most Popular Bonsai In Armenia
We'll start our journey by looking at some of the species that are the most popular bonsai in Armenia. When looking at which trees the natives post about the most, these ones seem to be the favorites. Once we've taken you through these, we'll analyze which indigenous species are good to grow as bonsai.
Jade Tree
This stunning succulent is actually native to South Africa and has several names, such as Elephant's Food, Spekboom, and Porkbush. However, Armenians refer to it as a dwarf jade plant. Several bonsai enthusiasts grow them in the country if you know where to ask.
It's similar in appearance to another species called a jade plant, namely, Crassula ovata. It has a dark red-brown bark with small green leaves that you can eat. It even has medicinal purposes, known for treating skin conditions in numerous rural areas. There are several variants, each one of which you can develop into a bonsai.
Pomegranate
While the pomegranate grows well in the Middle East, Asia, and South Africa, it has a strong presence in Armenia. It's one of the primary sources of fruit in the country, joining alongside grapes and apricots. Many also use the fruit for wine, food, and heritage symbols.
Besides being a stunning specimen for bonsai, the pomegranate has special meanings in Armenia. These include fertility, marriage, and abundance. You can grow it in several styles, and the flowers make the bonsai look outstanding when its blooms. However, it needs a strong support structure if the tree starts to bear fruit.
Ficus
No matter where you travel, you're bound to find a Ficus bonsai in homes and stores. It's native to the Mediterranean area and parts of Asia, which is probably why you'll spot many fig trees in the countryside. Armenia has a few species available, but you'll find the most common ones that are used for bonsai here too.
The Ficus is ideal for beginners, as it's more forgiving than most trees. The only aspect you'll need to watch out for is adapting to new climates and locations. It's not fond of relocating, and you may need to contend with brown or falling leaves until it pulls itself together. Give it a month or two, and it'll be back in good form.
Almond
Ask any Armenian about whether they love eating nuts, and they'll explain to you which varieties are the best and how to use them in salads and snacks. While pistachio and cashews may be favored for eating, bonsai enthusiasts turn to almonds for growing into small trees. Of course, achieving success with propagating seeds can be challenging, so many people resort to buying a mature tree when they see one.
The almond tree has gorgeous, light-green leaves, but it's the drupes that are the main prize. When you grow a large almond bonsai for a few years, you'll have some fruit to harvest and eat when ripe. Therefore, it's not only ornamental but also nutritious and fun to prune.
Pistachio
While we're going nuts, let's turn our focus to the pistachio tree. Surprisingly, it grows well as a bonsai too. It has these small fern-like leaves that give it an exceptional appearance. It's native to the Middle East and Asia, and grows abundantly in Armenia and the surrounding regions.
The seed is challenging to propagate, especially if you buy roasted nuts from the store. You're more likely to have success with raw ones that have not been tainted with chemicals. Of course, you can look around for a mature bonsai if you're not in the mood to wait a few years.
Indigenous Trees Grown as Bonsais
Now it's time to see which other native trees you can grow as bonsai, whether or not you're living in the country. Bonsai enthusiasts are eager to get their hands on these species, but not all of them favor different climates. Some are also hard to obtain outside the land.
Apricot
If you're wondering if the apricot tree is native to Armenia, one only needs to look at its scientific name: Prunus armeniaca. This species is the most common one cultivated for its fruit․ Of course, many people prize it as a bonsai for its stunning leaves and flowers in the spring and summer.
Quince
Cydonia oblonga is a species grown in many tropical climates for its bitter-sweet fruit. It has lush green leaves with brown bark. Architects love to plant quince trees down avenues and alongside prominent buildings for the pink blossoms. As you can imagine, it's also attractive as a bonsai for the same reason.
Mountain Ash
Here's another species from the rose family, also known as Sorbus aucuparia or rowan. While it grows extremely well in Armenia, it also extends into certain parts of Russia and Asia. Botanists in the country consider it native to the region, and you'll happily find some in the form of bonsai among the local clubs.
Sea Buckthorn
Hippophae rhamnoides might grow well in most of Europe and Asia, but the Armenian government notes it as native to the country. The tree has numerous benefits, as it's used for food, commercial sale, cosmetics, horticulture, and fodder. In addition, the bright orange berries provide a splendid display when developed into a bonsai.
Russian Olive
This olive tree is native to several countries alongside Russia. As a bonsai, it has a thick trunk with a strong bark, presenting green leaves and yellow flowers. While it may grow freely in Asia and the Middle East, it's considered invasive in North America as it spreads so quickly from the seed alone. It also has a high tolerance for poor soil quality, making it an excellent choice as a bonsai.
The National Tree of Armenia
Populus alba, also known as white, silver, or silver-leaf poplar, is the national tree of Armenia. It's found throughout the country and has several uses, such as dye from the bark, wood from the trunk, and securing sand dunes. It loves light and water, and it can withstand intense floods thanks to its strong roots.
You'll see many alleys and walkways that have the white poplar planted in rows. Then, when winter arrives, it drops all its leaves to reveal the bare structure. The majesty shows when the snow starts to fall, landing on the vacant branches for an outstanding display.
The bark has unique diamond shapes that look remarkable on the tree. It's one of the top features when growing a bonsai. Another one is the dual leaf colors, with green on the top and white at the bottom.
The silver poplar is easy to propagate, thanks to the root suckers. If you plan your soil, water, and container correctly, you may see new shoots appear from the ground from the roots. However, separating them as new bonsais needs to be done carefully.
Florists and Bonsai In Armenia
If you journey through the Armenian marketplaces in cities like Yerevan, take a turn at the florist stalls and shops. Many store owners have hidden bonsai gems among their flowers and plants if you know where to look. Even if you look at the bonsai social media pages on Facebook, you'll notice that they also advertise bouquets and flower bundles.
One craft that Armenians love undertaking has to do with containers. While you'll find the traditional bonsai ceramic pots, there are also other materials worth exploring. Some look like wicker baskets, where you can add some small rocks to create landscapes.
There's also an assortment of pot styles and colors you can browse, while some plant stores have sections devoted to bonsais. You'll find most of the species are grown locally, as the trees are already accustomed to the climate. Furthermore, many enthusiasts sell bonsais or small trees via online marketplaces or mobile apps.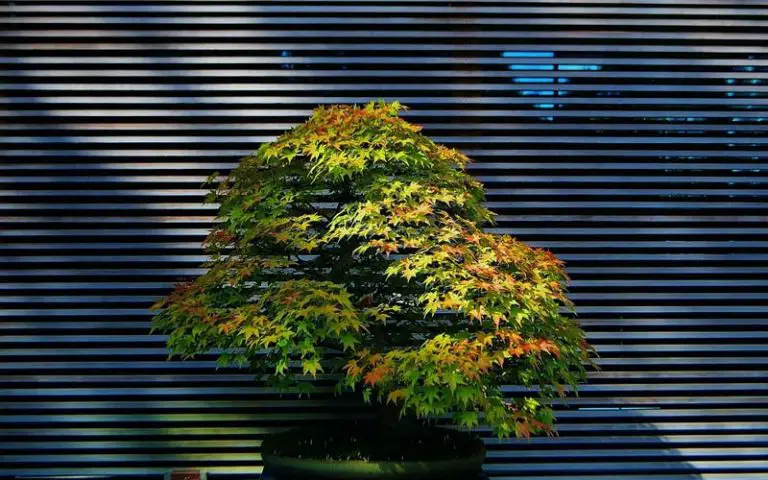 Armenian Bonsai Associations and Clubs
We're going to end this article by looking at a few bonsai associations and clubs we found online. While there may not be many, the passion for these miniature trees is massive. These groups are eager to spread the knowledge and love for Japanese art as much as possible.
Bonsai Armenia
Bonsai Armenia is a group that meets to discuss the expansion and education of bonsai in the country. Its Facebook page indicates that its primary focus is on Apricot Bonsai, but it's clear from the exhibits and events that they deal with other species too. It showcases some guides and tutorials on maintenance techniques, while also speaking about the propagation of specific trees.
Serob Bonsai
Serob Bonsai works hand in hand with Bonsai Armenia to organize events and share the knowledge of this mystical art. It also deals with Apricot Bonsai marketing, and the two organizations seem to have the same team members. There's no official site for the group, with only a Facebook page to attest to its presence.
When you first arrive in Armenia as a guest, you'll be so pleasantly overwhelmed with the kind hearts, bountiful food, and beautiful smiles that the thought of bonsai will be far from your mind. If you search your surroundings and open your perception, you'll hear the sound of music and see the beauty of nature on the hills and in the fields. And somewhere in the heart of Armenia, you'll find the love for bonsai.