The Best Bonsai Supplies for Sale Online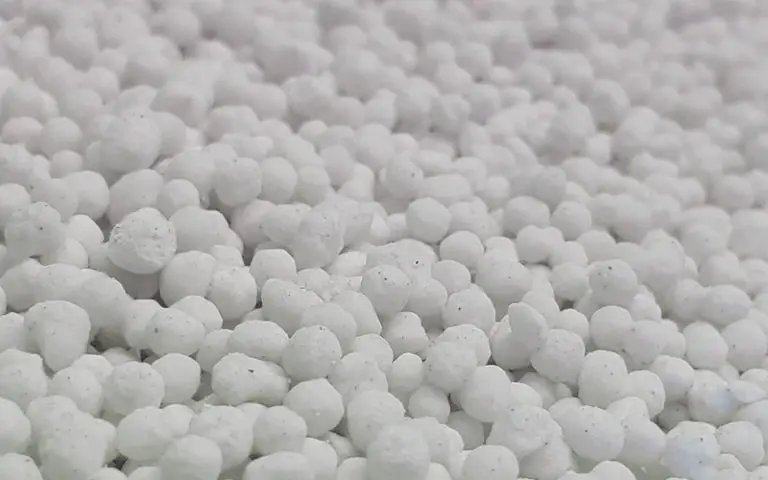 While tools are essential for maintaining your tree, you'll need to find the best bonsai supplies to replenish your stock. There are many types available, depending on whether you need them for your trees or equipment. We're taking on an extensive journey to show you the top products and the differences between tools and supplies.
For now, let's look at the topics covered in this guide:
For now, let's look at the topics covered in this guide:
Top Three Bonsai Supplies For Sale
Humboldts Secret Golden Tree: World's Best Fertilizer
Osmocote Fertilizer 15-9-12, Slow Release 3 - 4 Months
Werstand Bonsai Cut Paste
Reviews Of The Best Bonsai Supplies
We'll start you off with our recommendations for the best bonsai supplies. You'll see which products we really liked more than others before we show you why we selected them. We're also going to give you some tips on how to select them a bit later on in this guide.
Humboldts Secret Golden Tree:

World's Best Fertilizer
Review of the Unique Qualities
The Golden Tree fertilizer has a standard mix of trace elements that's suitable for all species. You'll receive 2.5 gallons of the liquid solution, but it makes up to 5,000 gallons when mixed with water. It's also ideal if you're using mediums or substrates that don't include soil.
The fertilizer will last you a long time, but it also depends on how many trees you have in your collection. It contains kelp, carbs, and minerals that will see your bonsais through every season, even winter. There are also other volumes you can order, but we recommend the 2.5 gallons to get value for your money.
This item may be pricey, but it's worth the cost for how long it'll last you. It's especially helpful if you have a large nursery full of bonsai trees you need to keep fed. Also, you can use this on any of your other plants and not merely for bonsais.
Osmocote Fertilizer 15-9-12

Slow Release 3 - 4 Months
Review of the Unique Qualities
This fertilizer is in solid form, creating a slow-release mechanism to last longer. The granules have plastic resin as a coating, which dissolves when water vapor penetrates them. It then flows into the soil to provide your bonsai trees with nutrients.
Depending on how many trees you have, the fertilizer can last you up to three to four months of consecutive use. Of course, that means it may last for a few seasons if you only have a few bonsais. There's a lovely concentration of nitrogen for those species that need it the most.
We recommend slow-release granules if you don't want to spend too much time diluting liquid solutions with water. Of course, it means that what you see is what you get and you can't multiply the volume.
What we love about this mixture is that you can feed your bonsais enough nitrogen if the species needs it. However, watch out for bonsai trees that aren't too fond of it, as it may harm its development.
Japanese Biogold

Original Natural Organic Fertilizer Bonsai & Plant Food
Review of the Unique Qualities
This fertilizer has slow- and fast-release methods, depending on which one you need more. If you use them in the solid pellet form, it'll take two months before the nutrients are depleted. If you choose to dilute it in water, the solution will last ten days in the soil before you need to replenish.
This product is ideal if you have a species that's more fond of phosphorous than nitrogen. It contains natural ingredients that Japanese bonsai growers generally use with their trees. There's a slight odor when you first apply it, but it'll vanish after the first few days.
If you're interested in adding some Japanese flair to your bonsai soil, this fertilizer is compatible with most species. You can also use it with other plants you have around the house, so it won't be wasted.
The top feature is the choice between releasing slowly or quickly. You may want to do the latter if it's your first time fertilizing your bonsai trees, and then releasing more slowly over autumn and winter.
Tree Pruning Sealer

Bonsai Pruning Cutting Paste
Review of the Unique Qualities
When it's time to prune your bonsai tree for maintenance or design, you'll want to cover up any nasty wounds. There'll be fewer scars, and the cuts won't have any negative impact on the appearance. The brown paste mixes well with the color of the trunk, forming a hard mold over the opening.
The paste also has some sterilization properties. It prevents pests or diseases from forming over the cut, keeping your tree safe and strong. It's a fast-setting item, so you won't have to wait too long for it to protect the wound. It's also easy to remove once the bark has healed.
This sealant works well on any bonsai species, and it'll ensure that the opening you create is protected from any harm. How long it'll take to heal depends on your tree, but you'll be sure that nothing can get into that cut.
While the package has a non-English label, the paste is easy to apply and remove without too much hassle.
Werstand Bonsai Cut Paste
Review of the Unique Qualities
Whether you're pruning or grafting, this sealant paste is suitable for both applications. It has a bright yellow color, which means you can quickly identify where it's located on your tree. Therefore, you can perform your daily checks to see if the cut is healing or if there are any pests gathering around it.
The paste also assists with keeping moisture and sap inside the stem or branch. It has antiseptic properties, which means the opening will remain clean and sterilized. If you have other plants or trees you are pruning, the product has a wide application that can be used for all of them.
This sealant is ideal if you have several bonsais that you prune annually. You can store it in a cool place for the next season, or use it on your other plants and trees around your home. It'll help your bonsai heal quickly while protecting it from pests, diseases, or harmful effects.
Plant Restoring Regrowth Sealant
Review of the Unique Qualities
There are three different packages you can order, but we went for the three-piece solution. You'll receive three tubes with three brushes, which means you can dispose of each brush as you empty a tube. You'll keep the wounds clean that way, and it'll have an easier application.
The paste contains natural ingredients that are better for the health of your bonsai tree. It'll keep the moisture inside to keep it hydrated, which means it won't drink extra water over the hot summer months. Once you apply the sealant to the wound, it'll start protecting it from outside elements within a matter of minutes.
If you're a beginner in the world of bonsai, this product helps by providing you with the brushes you need to apply the sealant. It'll last you for several months as you watch the wound heal without any trouble from insects and pests. You'll also love that it has natural ingredients instead of harmful chemicals.
Review of the Unique Qualities
It's not only pests you have to worry about when caring for your bonsai. Fungal spores and bacteria love wet, dark locations, so they tend to form on soil and shady trunks. If you live in an area with high humidity, there's a chance you'll end up with these issues.
This fungicide bottle will defend your tree against most pathogens, including mildew. It has citric acid in it, which assists with organic protection from fungi and bacteria. You can also apply it during the blooming season with no adverse effects on the flowers.
If you have plenty of bonsai trees at home, you'll want to invest in this large bottle. There's an alternative product listed on the page that hosts a spray bottle with less liquid inside in case you don't need so much.
In any event, you'll ensure that your soil and tree remain fungus-free, especially with high humidity in the air.
Hydrodynamics Clonex Rooting Gel
Review of the Unique Qualities
If you're keen to grow cuttings into bonsai trees, you'll need a rooting hormone. It helps promote root development while sealing the cut from possible dangers. This product is water-based, while it also contains several trace elements and minerals needed for the healthy growth of your tree.
As the roots start to form, the water solution will guard them against pests and diseases until they are ready to develop further into the soil. The gel will remain around the stem and roots, forming a barrier that will strengthen them. As a bonus, you'll receive a pair of trimming scissors to help cut the branch correctly.
Knowing whether the rooting hormone will work on the species you have cut can be challenging. With this large bottle, you can test and experiment as much as you want. It'll increase your chances of success if nothing else has worked before. Plus, you get a set of scissors if you don't already have one.
Review of the Unique Qualities
The problem with many whetstones we found online is that they are large blocks that are challenging to use with most bonsai pruners or grafting tools. We decided to place this sharpening tool on our list instead. You'll be able to work from any angle, while you can also deal with cutters that have two blades on them.
The sharpening tool has a lightweight design with a diamond coating. It also strengthens blades so that they last longer, preventing you from having to replace them too soon. It's easy to use, as you merely move the tool up and down the edge until it's as sharp as you need it to be.
You'll want to keep your bonsai tools sharp if you want to make proper cuts without damaging your tree. The diamond coating means that the item will last for several years, as long as you look after it. It's best to apply it to small blades, which is why it's ideal for bonsais and not gardening tools.
How We View The Difference Between Tools and Supplies
Here at Bonsai Alchemist, we don't take a conventional look at tools and supplies as the same thing. We know there are many that view tools as part of bonsai supplies, but we have a different stance. We're going to take a moment to share that viewpoint with you to make the rest of the article make sense.
We see tools as something of a more permanent nature. It's what we use to craft, prune, and care for our bonsais that sets a more rigorous activity. We can handle it, and the nature of it is that we don't really need to replace it unless it's damaged. Some examples include pots, shears, cutters, and wires.
Bonsai supplies are different in the way we define them. These are temporary in nature and are seen as resources that are consumed. As examples, we view fertilizer, insecticides, pesticides, cleaners, and disinfectants as supplies, to name but a few. Basically, when they're done, you would need to re-'supply' them.
Once again, not everyone has this view, but it serves our purposes for this article.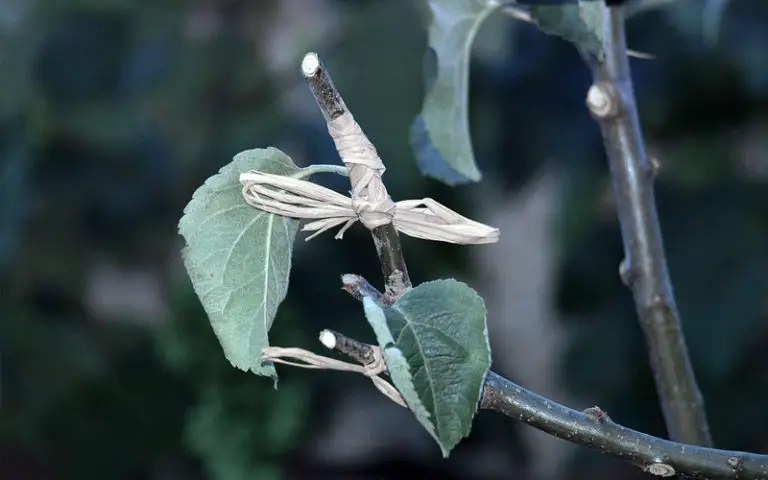 The Top Benefits of Bonsai Supplies
Now that you see how we view bonsai supplies, let's look at some of the top benefits they provide. We used a few of the most popular types to show you why they're essential for the health of your trees. Of course, you can find many more on the markets.
Providing Minerals
Fertilizers are vital to feeding your tree during the growing season. The roots search for minerals in the soil to transport to other parts above the ground, which supports healthy leaves and flowers. Of course, you need to ensure that there's a balance of the right minerals.
For bonsais, we refer to the NPK balance of the soil. The letters indicate the three elements the tree needs the most, namely, N (Nitrogen), P (Phosphorous), and K (Potassium). While each one has a specific role to play in the bonsai's development, there are also products that contain other essential trace elements.
Adjusting pH Levels
Most bonsais love acidic water, which means keeping the pH level below 7. There are some that prefer alkaline, so you'll need to do some research on your species to be sure. Municipal water is usually above the accepted levels, which is why we don't recommend using it for your trees.
You can purchase liquid solutions to help bring the pH balance back in place. While a simpler solution would be to collect rainwater, not everyone has this luxury. You should test your soil once a month to check the levels and make adjustments when needed.
Protecting from Harm
Insects and pests also need to eat. Of course, that doesn't mean you have to sacrifice your bonsai for their survival. Infestations can kill your tree within weeks, destroying what you've been growing for so long. While some species are excellent at withstanding them, not all are so lucky.
Pesticides and insecticides work perfectly well in eliminating these issues. You can also buy fungicide to deal with those nasty spores on your trunk or roots. However, remember to dilute it and spray it on the infected area so the chemicals don't harm your bonsai. You should also aim for organic solutions.
Healing Wounds
Every now and again, your bonsai tree might receive an injury, whether accidentally or deliberately. It can be as simple as pruning a knob or branch, or it could be as serious as the pot falling off the shelf. Either way, you need to cover those cuts before too much sap leaks or it suffers from an infection in the wood.
Sealants are ideal for these situations. You can buy them in tape, paste, or other forms, with some hardening after you apply them. It forms a bond over the cut to prevent any further damage, while you can also use it to form decorative scars.
Providing Stability
One of the longest-lasting bonsai supplies is the substrate. Whether you use a mix of sand, stones, or soil, it should remain in place for at least two to three years before you replace it. Besides the roots choking the soil after that time, the nutrients no longer work and it can become soggy and moldy.
Stones and soil also provide stability to your tree. Once the roots settle in, they'll hold the upper structure in place while you perform the designing and shaping. You can also use wires to bend the branches if you want more balance for your tree.
Promoting Growth
Propagating bonsai trees is an excellent method to obtain more of your species in your nursery. You can also use it to sell the pups if you're keen on turning a profit. However, cuttings can be challenging to grow, while not all species are eager to germinate from seed.
Fortunately, you can use root hormones for stubborn cuttings. It assists the wood to form roots at the base, providing a better chance at success. There are many types you can look for online, but ensure they work with your species for the optimal effect.
General Maintenance
Finally, some products merely assist with general maintenance. You'll find blade sharpeners, oils, cleaning supplies, and much more. They help to keep your tools clean and in perfect shape, extending their life span so that you can use them for longer. There are also top-notch rust removers.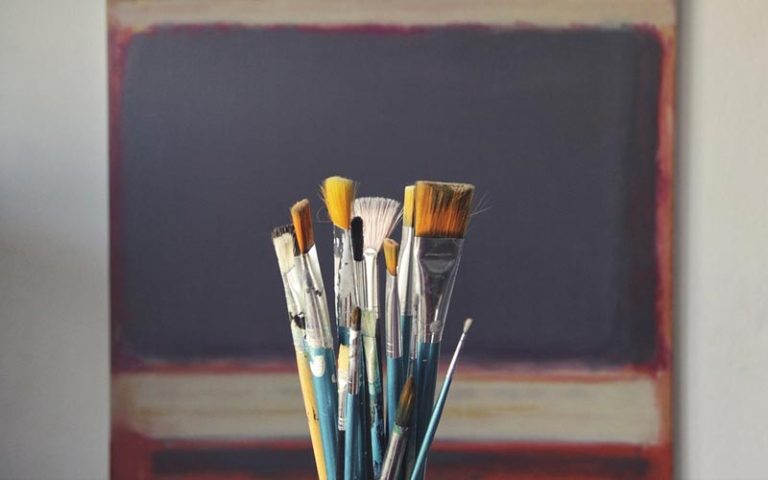 How We Picked Our Top Selection
We have a specific selection method when we look online for the best bonsai supplies for sale. While there are so many we could have chosen, we looked at different categories and viewed the top products from among them. Here are some elements we looked at when we picked them for our list of recommendations.
Quality
It's essential that the product has a high quality. You don't want to use inferior fertilizers or sealants on your bonsai, as it'll have an adverse effect. It's vital that you only use items that will promote the health of your bonsai tree and not cause any damage.
Quantity
If you've used bonsai supplies for more than a year, you should know how much you need for the seasons ahead. Sometimes, you can order items in bulk for a more affordable price. You should also look for packages that combine different supplies into one product.
Trusted Brand
There are some companies that provide better quality bonsai supplies than others, which is why so many buyers turn to them. They've shown authority in the industry, so you know you'll get products that will work. However, we may throw in a new name now and again if we see that their items have decent quality.
Cost vs Value
We know the economy can be tight at times, but that doesn't mean you should pay less if you can get more value from a more expensive item. Sometimes, it's worth coughing up a few extra dollars if it means buying a trusted product.
Customer Feedback
Not all customers have the same experience as we do when buying bonsai supplies. There may be some who received damaged items or the products were of inferior quality to a brand they've used before. If we see that more clients have a bad experience than others, we won't recommend the item.
What Factors to Consider When Buying Your First Supplies for Bonsais
We aren't the only ones who need some factors to look at when buying these products. Your view is also vital, as you're the one who has to use the bonsai supplies. Here's a list of what you need to assess before adding the items to your shopping cart.
Uses
You should only buy bonsai supplies if you can find a good use for them. Obviously, you'll need fertilizer for all your trees, but ensure you buy the right ones for each species. You should also research if the item you want to purchase is right for the task you want to perform.
Material
Bonsai supplies are available in different materials and consistencies. Some fertilizers have more nitrogen than others, which is ideal for species that love that. You can find sealants in paste, tape, or paste form. It all depends on which tree you're working on and what you need to do.
Longevity
Do you know how long the product will last you? How many pests do you find monthly, and how often would you need to spray the pesticide? How many trees do you need to fertilize on a monthly basis? It's best to sit and calculate once you have a handle on how long an item lasts you for a season.
Environmentally-Friendly
Finally, it's essential that you determine the effect the item will have on the environment. What we mean is not only focusing on the tree in question but any neighboring ones too. While that species may be comfortable with the insecticide you're spraying, you may want to check that it's compatible with others in the area.
You'll also need to be careful with chemicals spilling onto the soil. Roots aren't fond of foreign elements creeping into the substrate, and it may be harmful to your bonsai tree's development.
Buying the correct bonsai supplies is essential for the proper care of your trees, tools, and equipment. You'll want to ensure that you have constant stock to cover the year ahead. It's always best to keep an inventory of items so you don't fall short.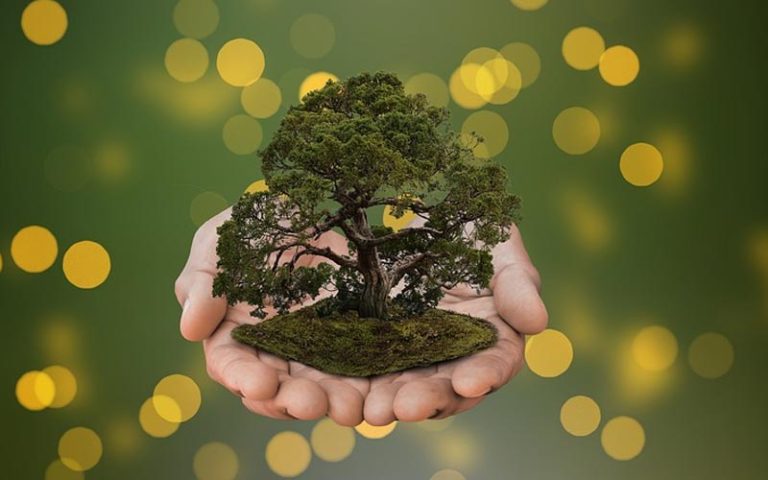 We'll end this guide with some FAQs about bonsai supplies we've found online. We'll highlight the more significant ones, but feel free to let us know if you have any more queries. Bonsai Alchemist is always happy to help where possible.