How to Prune a Japanese Yew Bonsai
There's hardly anything more beautiful than an old Japanese Yew bonsai tree. These feature in many Japanese-style movies and most of the Bonsai Art Books. Lovely thick trunks with attractive dark green, evergreen foliage. They can be styled in all accepted bonsai styles, from upright to windswept and others. Even the carved jinns are a piece of art in itself.
Ever wondered how the bonsai masters got these normal Japanese Yew trees to be these beautiful bonsai masterpieces? Patience, a lot of patience, and constant pruning and shaping of the tree. Here's a quick guide on how to prune a Japanese Yew bonsai.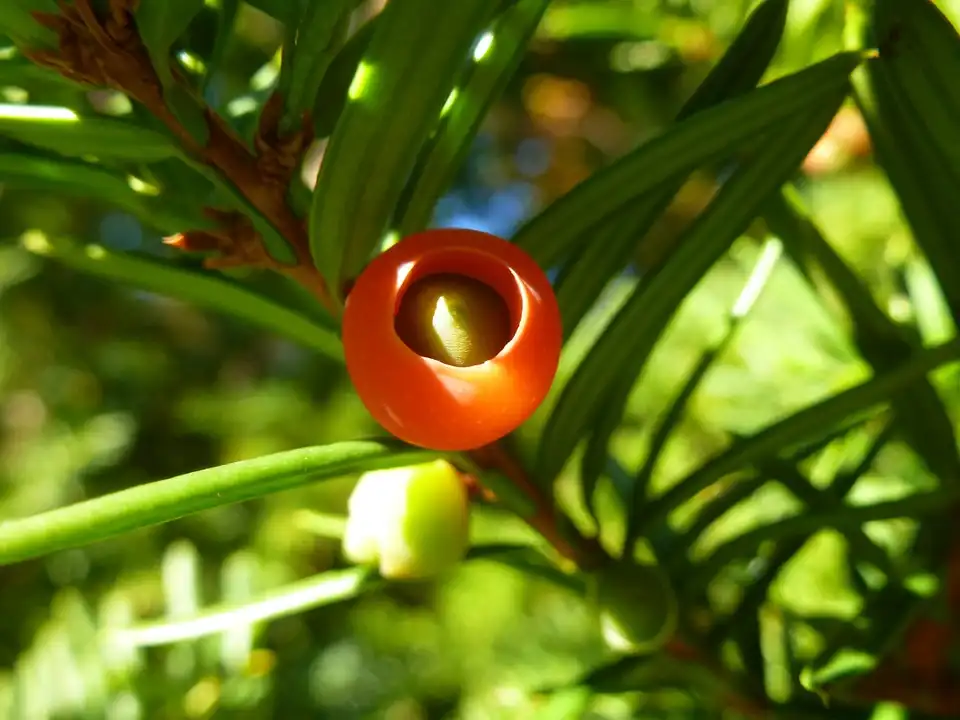 How to Start Pruning Your Japanese Yew Bonsai
Let's take a look at how to start pruning a newly bought Japanese Yew.
Step 1: Remove from the Nursery Pot/Bag
What I normally do with a new nursery baby is to first take it out of the bag.
Step 2: Comb Out and Trim Roots
I first comb the roots out with my small bonsai rake. Then I cut off as much of the main root as possible. Ensure that there are enough hair roots so that the tree won't die. Don't remove more than ⅓ of the roots during a single pruning.
Step 3: Define Style of Your Tree
After that, I would place the tree on top of a turntable or tray on top of some damp potting soil. Moving the tree in all kinds of positions will show you which style will suit that tree the best. In your mind's eye, you must see the tree without the branches that you will cut once you are happy. Do not cut the branches before you have tried all positions. The old builder's philosophy of measure twice, cut once is applicable here.
Step 4: Plant Into Bonsai Pot
Once you're happy with the style you want to go for and have identified the front of your tree you can plant it into a bonsai or training pot. Make sure to spread out the roots evenly to develop a nice nebari (root flare). Use chopsticks to work the soil into all the roots and securely hold the tree.
Step 5: Prune Branches
Once happy, you can prune all the branches required. Heavily pruned Japanese Yews can bud from areas where no foliage was left.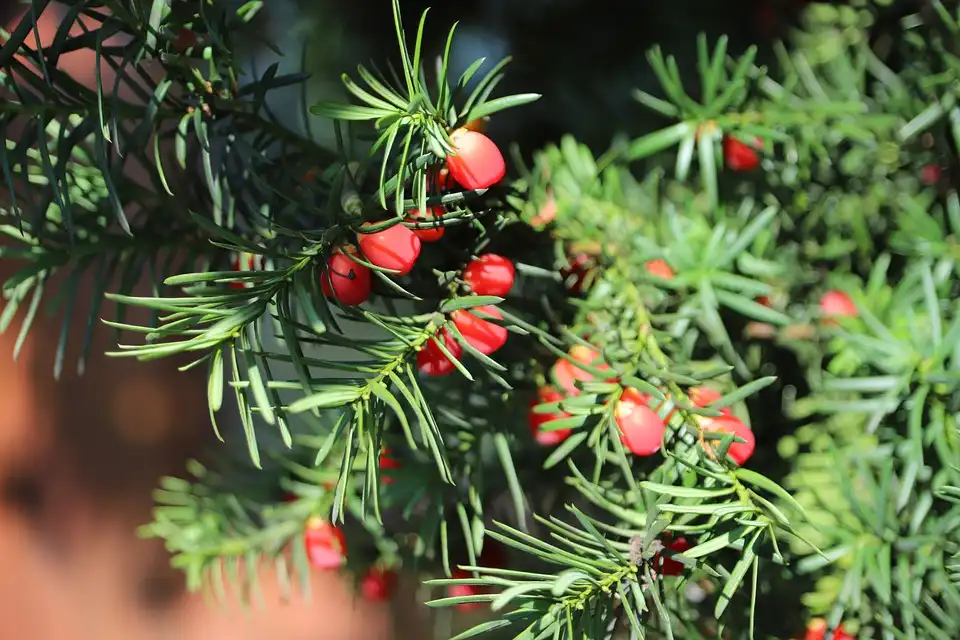 Why Pruning a Japanese Yew Is Necessary
The Japanese Yew tree is a prolific grower. While this is a good thing in creating different styles of bonsai trees, it needs to be trimmed or pruned on a regular basis. You have two types of pruning. One is for maintaining a bonsai tree in a certain shape or style. The other one is for changing the whole look of your Japanese Yew bonsai tree.
Japanese Yew Maintenance Pruning
This pruning is essential to keep the shape and style of the Japanese Yew bonsai which you envisioned. The Japanese Yew tree back-bud profusely on old and new wood. This is great because it means that you can have new branches and leaves readily available. The problem is that if it is left unattended, it will grow out of shape very quickly. It can become bushy, with long branches protruding all over the show. Not a happy bonsai tree at all. So how do you go about pruning your Japanese Yew bonsai tree to maintain the style you decided on.
Japanese Yews are evergreen. There's new growth of leaves at the beginning of spring and early in summer. There are also new branches that form with the new leaves. These fresh leaves and branches come out all over the tree. You need to remove all the leaves and branches which do not enhance your bonsai tree. The best time to do this type of maintenance pruning is mid-spring. The new leaves and shoots can also be pruned in early summer, after the leaves become dark green, by cutting them off with a pair of sharp point scissors.
Old needles from your Yew can be plucked in summer (preferably not pruned with shears) in order to let sufficient sunlight reach the inside of the tree. Hold the branch with one hand and nip the buds with the other hand. This maintenance must be done yearly, but you can prune a leaf or shoot that doesn't look in shape at any time in the year. It's best not to do heavy pruning in the fall. This might start new growth, which can die during the winter months.
Japanese Yew Structural Pruning
This type of pruning is used to change the shape or style of your Japanese Yew. You may have a tree where you don't like the position of a branch. You may want to change the style from an in-formal upright to a slanting or windswept style. You sometimes find that one side of an informal upright tree dies, or your dog breaks a branch when chasing a ball. This tree will then look better as a windswept style. You will then do heavy pruning on the tree. You must prune all the branches back to form your new style. Here you would need a branch cutter for a nice clean cut. You can also leave a short stump and carve it into a jinn. Nicely carved deadwood can really make your Japanese Yew special.
When you buy a new Japanese yew tree from a nursery, you will make use of structural pruning to shape that tree into your desired style. Normally quite heavy pruning is needed to get the right effect. You need to use the right size tool for the job. Branch cutters and garden shears come in different sizes. The thicker the branch, the bigger the tool. Do not try to prune a heavy branch with a small size branch cutter. You will only break your branch cutter, and even worse, you will damage the tree. Even kill it! Fortunately, the Japanese Yew bonsai tree responds well to heavy pruning.
The Japanese Yew can make an amazing bonsai tree. It can be heavily pruned to make any of the accepted Japanese bonsai styles. With yearly maintenance pruning, the shape and style of your Japanese Yew bonsai tree can be enhanced. A bit of patience goes a long way. Your Japanese Yew can get hundreds of years old. You can leave your children something special to remember you by.