How to Prune a Bougainvillea Bonsai
The bougainvillea is another popular flowering bonsai. Although this species is not a tree but rather a vine, it can still be trained to become a stunning bonsai with some patience,  know-how, and pruning. Bougainvillea is most well known for the paper-lantern-like flowers, which are actually bracts. These delicate blooms come in various colors, from orange to red, purple, white, and the most common pink.
These vine-like shrubs grow relatively fast, and they are very easy to propagate from cuttings. They are also fairly hard plants that become drought resistant once they mature. They enjoy sunlight and, with the proper care, will provide beautiful blooms in spring.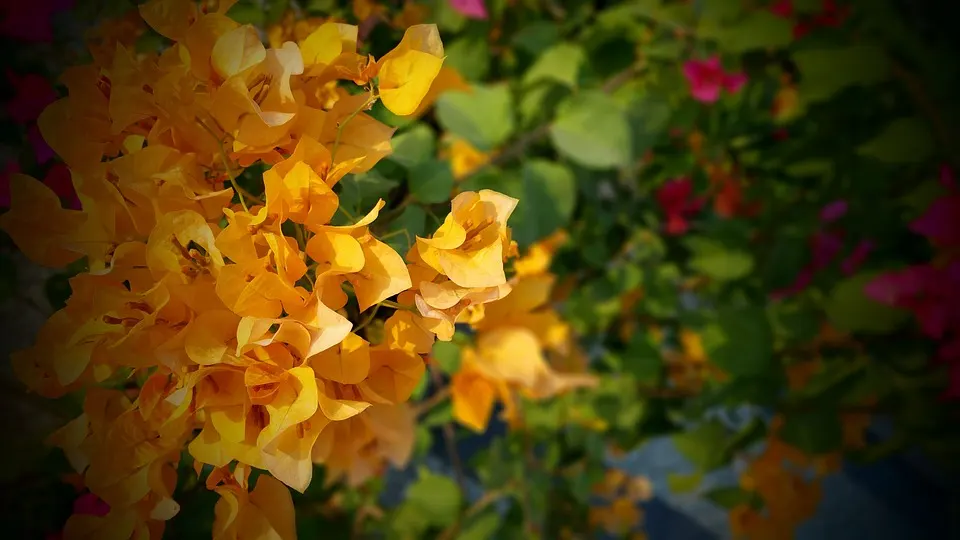 Why Should You Prune Your Bougainvillea Bonsai?
Pruning is an essential step in the art of bonsai. It is necessary to keep your tree miniature as well as healthy. Bougainvillea is a vine that grows fairly quickly in the right conditions, which means that it can get out of control easily if you don't prune it regularly. Another characteristic of vines is that the shoots can get tangled and grow over each other to reach the light. Without proper pruning, your bougainvillea will not look like a miniature tree but rather a bushy vine in a pot.
Pruning also stimulates new growth as this species buds from old wood. So wherever you prune away branches, you can expect new buds to form. This is good to remember if your bonsai has sparse areas that you want to fill up. Making a strategic cut can help new branches to form in the desired areas, which will improve the shape and flow of your bonsai.
When Should You Prune Your Bougainvillea Bonsai?
There are a few different pruning techniques that you will implement with your Bougainvillea bonsai. These are structural pruning, maintenance pruning/trimming, and pinching. There are also ideal times of the year when each of these can be implemented without harming the health of your bonsai.
Structural pruning is a harsh form of pruning that is very important in training the shape of your bonsai. During structural pruning, you will be making heavy cuts, removing complete branches to shape your bonsai. This process is best done in late winter or early spring before your tree starts budding. This is the ideal time because the bougainvillea will start producing new growth the moment you cut it. If you cut it too early, you risk frost harming the new growth, and if you leave it too late, you may be pruning away flower buds which will mean much fewer flowers for that season.
Maintenance pruning or trimming can be done throughout the growing season. It's different from structural pruning as you won't be making such heavy cuts and most likely won't be removing whole branches. Maintenance pruning is used to keep your bonsai's shape looking good throughout the growing season. It is important to note that if your bonsai is still young and in training, you can leave the shoots and only trim them back when you do your structural pruning. This will help fatten up your branches and trunk a little and give you more options when you style your tree.
Pinching is the process where you remove leaves and dead flowers from your bonsai. For flowers, you'll want to pinch them off when they start dying. It will stimulate flower production and may lead to a new batch of flowers blooming. If the leaves get too big in proportion to the miniature tree, you want to pinch them back so that they can re-grow in a slightly smaller size. The process can be done throughout the growing season.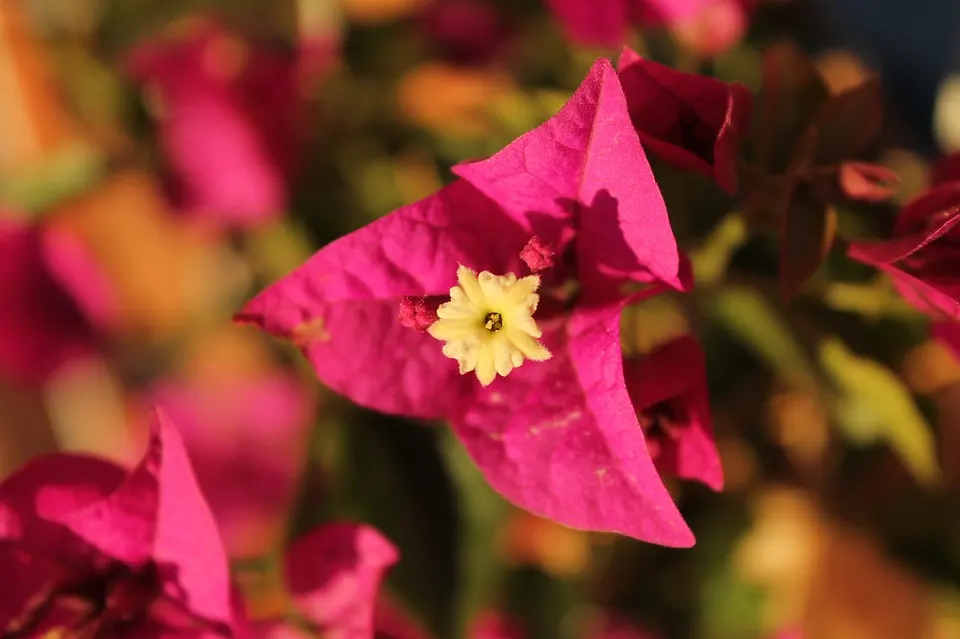 Do I Need to Defoliate My Bonsai for Pruning?
Defoliation is the process of removing all or most of the leaves from your tree. There are a few reasons why you may want to do this. Defoliating increases the branching or ramification of your tree, which is essential when training your tree. Also, while your tree is still in training, defoliating can be an excellent way to see the shape and structure of your tree when you do structural pruning.
You should only defoliate your bougainvillea bonsai if it is very strong and healthy. It is also a good idea to only defoliate your bonsai in late winter or early spring when there are more sunny days so that the tree can recover faster. Another consideration to take into account is the vigor of your tree's growth. If your bougainvillea has vigorous growth in the top branches, you might want to defoliate only those branches so that the bottom branches can receive more energy. It's a way to develop a balance in the growth of your bonsai.
How to Prune Your Bougainvillea Bonsai?
Now that we've covered why you should and when to prune your bougainvillea bonsai let's look at the actual process.
1.   Get Your Tools Ready
The first thing that you will need to do is to get all of your tools ready. You will need pruning shears as well as gloves. Bougainvillea have thorns, and you don't want to get hurt while pruning as there are a few slightly poisonous species that may cause a skin reaction if you get pricked by a thorn.
2.   Trim Your Bonsai Back
Start off by trimming back any excessive growth. It includes any long shoots or leaves. This process brings back the tree closer to the desired size and shape.
3.   Prune Away Any Dead Branches
Next, you'll want to prune away any dead branches. Dead branches will be dry and won't have any growth, such as new leaves, buds, or flowers. If you want to keep the branches, you can try jinning them by using jinning pliers and peeling the bark away. This technique gives your bonsai a much older and withered appearance.
4.   Prune Away Any Obstructive Branches
Next, you want to start removing any branches that obstruct the overall shape of your bonsai. This can include pruning branches growing directly up or down, branches growing forward, or branches crossing the trunkline.
5.   Pinch Flowers at the Tips When They Begin to Fade
As your flowers start dying, you can pinch them off at the tip. Bougainvillea is known for blooming quite a few times, and deadheading the flowers will give space for new blooms to develop.
6.   Trim Throughout the Year to Maintain Your Shape
Continue to trim your Bougainvillea bonsai throughout the year. You want to trim back any leaves or shoots that grow beyond the intended shape and style of your bonsai.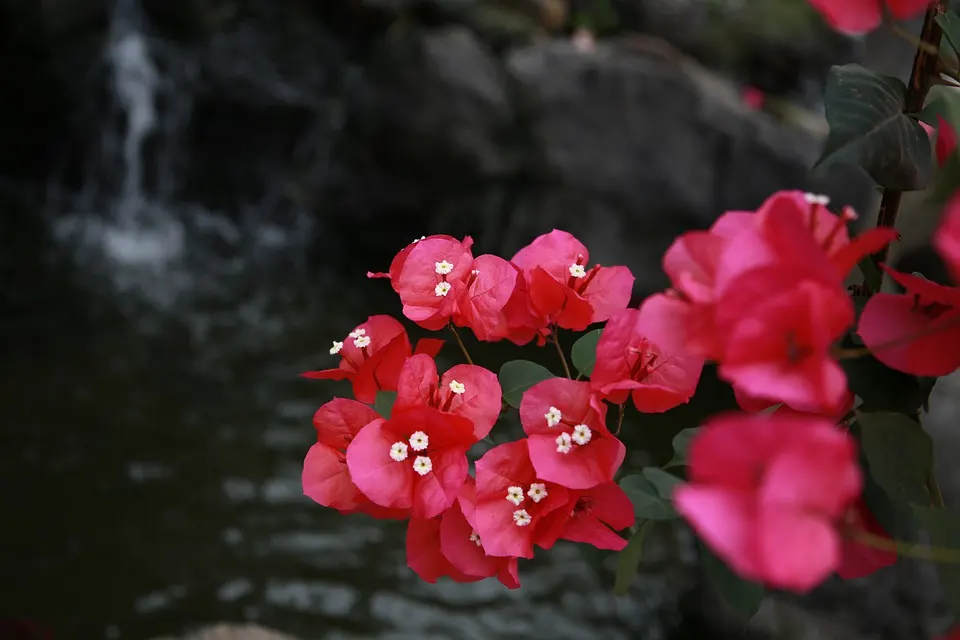 Bougainvillea bonsai are some of the most beautiful to own. However, these vines need pruning and training to keep them looking like bonsai. Make sure to do some structural pruning at the start of each growing season, and don't forget the maintenance pruning throughout the growing season. This will keep your bonsai healthy and looking great.