Can You Plant A Braided Azalea Tree Outside?
Azaleas are beautiful flowering shrubs that belong to the Rhododendron family. They have been extensively hybridized, and today there are over 10,000 different azalea varieties.
Braided azalea trees have several of their branches braided, or several azalea plants have been planted close together, and their stems have been intertwined to form a pretty shape.
Due to their attractive flowers, azaleas are popular bonsai plants and are generally hardy and easy to care for, even when you plant them outside.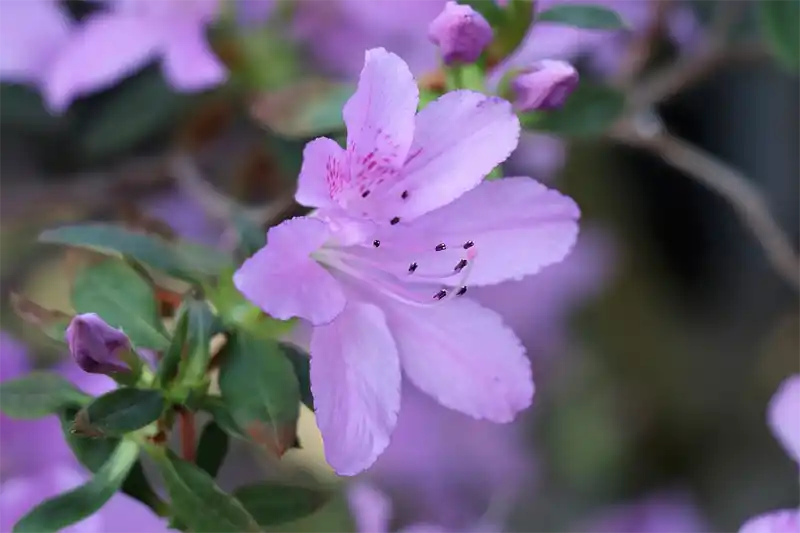 Where Do Azaleas Come From?
There's a simple test that shows where a particular type of azalea originates. Azaleas native to the United States are deciduous plants that drop their leaves in winter, while those native to Japan are evergreen plants.
What Does a Braided Azalea Tree Need When Moved Outside?
Here we'll first look at keeping your azalea as a bonsai and simply moving the plant in its pot outside. Then we will look at planting your azalea into the garden as a shrub.
Remember that all plants, irrespective of origin, will need to be acclimatized when moving them in or out f the house. Take the time to allow the plant time to acclimatize to its new location.
Azalea As A Bonsai Kept Outdoors
Azaleas are hardy plants and can be kept outdoors all year round. During winter, it is a good idea to provide the plant with some protection against harsh weather.
They grow either in dappled shade or full sun. Shrubs planted in the sun tend to grow dense foliage, while those in dappled shade grow longer branches.
These two features should be born in mind when moving your azalea outside. If your design requires sense foliage, then the plant must be placed in full sun to encourage this, but the dappled shade is a better option if your design requires long branches for shaping.
Azaleas will need watering more than once a day during the height of summer as they do not like to dry out completely. Their root structure means that the roots are close under the soil and will dry out and die if not kept watered during hot weather.
Azaleas Planted Outside As A Shrub
Braided azalea trees can be moved outdoors and planted as a shrub in the garden. The best time to transplant your azalea from its pot into the ground is during times of moderate weather, such as late spring or early autumn. This will reduce the shock to the plant. It is an excellent idea to provide the new transplants with protection over winter against wind and snow.
Evergreen azaleas will welcome being planted in some dappled shade, especially if the summers are hot, while deciduous azaleas will bloom best if the plant is in the full sun.
Azaleas have fibrous roots that grow close to the surface of the soil. In their native habitat that grew at the edge of woodlands, where dropped leaves provided plenty of organic feed. They like acidic soil that drains well and regular watering.
Azaleas love acidic soil, so you will have to test your soil and adjust the pH if necessary. If the soil is chalky, has lots of limestone in it, or has a pH higher than 7, it is doubtful that your azalea will grow. Instead, please keep it in a pot. If the pH of your soil lies between 6 and 7, you will be able to lower it by adding iron sulfate or granular sulfur to the earth and digging it in well to at least six inches. It will take time to adjust the pH properly, so give it a few months to settle down before transplanting the shrub.
Maintaining the braid when the plant is growing in the garden will mean careful planning on the part of the gardener. The stems will have to be carefully braided in spring when the plant starts to grow. Soft ties will encourage braiding, and careful pruning will ensure that the braid remains visible.
Your azalea will eventually grow too tall and too stiff to continue the braid. At this point, you should stop trying to force the branches into a braid as you run the risk of breaking them as you try to force them to bend. Rather let the plant flourish and enjoy the beautiful floral display it will give each year.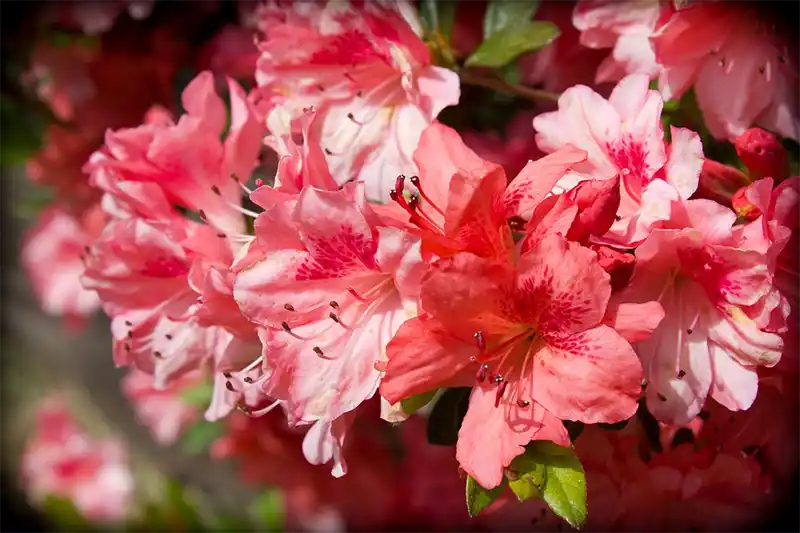 Azaleas will do well, both in pots or in the ground. These plants provide a magnificent display of color when blooming and will bring joy, whether as a bonsai or as a garden shrub. The braided stems add an extra layer of interest and can be maintained when the plant grows in the ground.