Top 10 YouTube Japanese Maple Videos For Bonsais
The internet holds a wealth of information, making it easier to find information on many different subjects. YouTube is undoubtedly one of the biggest and most popular social media platforms. People can share information from entertaining video clips and even information on keeping bonsai happy and thriving. However, not all the Japanese Maple videos on YouTube are equally helpful, so how do you know which videos are good for learning more about training and keeping them as bonsais?
In this article, we'll be looking at the top 10 YouTube Japanese Maple videos we've found that share information, experiences, and how to keep it as a bonsai.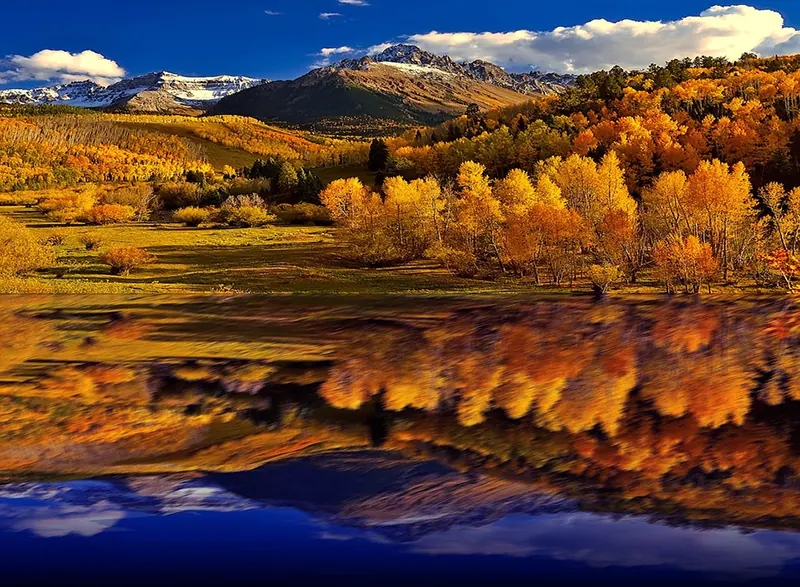 Top 10 Japanese Maple Videos to Follow
Japanese maples are a very popular species for bonsai. Is it any wonder why? With their beautiful lace-like leaves that often change color with the change of the seasons (depending on your variety). Aside from the beautiful display of the leaves, the trunk is also visually pleasing, and the Japanese maple is a hardy species if its growing requirements are met. 
So, if you want to learn more about looking after and training a bonsai, here are the top 10 YouTube Japanese Maple videos that give ample information on working with this species.
Heron's Bonsai
No doubt that if you've been looking for bonsai videos on YouTube, you've come across the channel. Heron's bonsai is a large bonsai nursery in the UK, and Peter Chan, the bonsai master, shares his knowledge through various videos. You'll find a range of videos that cover many different species on this channel. Peter Chan also demonstrates how to style and train various bonsai while sharing all the necessary information needed to help beginners and established hobbyists in various stages of the training, from seedlings to mature bonsai.
While this channel has many videos on Japanese maples, we've found two that are especially. The first video is 'How to improve your small maple bonsai.' This video is useful for when you get your first Japanese maple and want to know where to get started. Sometimes it's not possible to buy a mature Japanese maple bonsai; instead, we buy younger trees that are still small.

The second video is a practical demonstration which I thought was very helpful in giving both beginners and experienced bonsai enthusiasts some practical inspiration on styling a Japanese maple. In the video, 'Japanese maple shaping decisions,' Peter Chan demonstrates his process of finding the best position for a bonsai and how to make important shaping decisions.
Bonsai Worx
This is another good video that starts with a young Japanese maple that hasn't been trained as a bonsai yet. Sometimes when buying a young untrained tree or nursery stock, it can be difficult to see the bonsai within, especially if you're new to the hobby. In the video, 'Young Japanese maple for bonsai,' you'll get a lot of information on the Japanese maple, where to keep them for the best results, and how to make your first styling decisions and start training your young maple for bonsai.
Blue Sky Bonsai
I included this video because creating nebari on a bonsai is a frequently asked question. In the video, 'Develop great nebari,' they share a few different tips on how you can improve the nebari on your Japanese maple bonsai. Nebari (root flare) is something that naturally develops over many years of growth and makes a big difference in the appearance of your bonsai. Without a well-established nebari, your bonsai will still look like a young tree, so improving the nebari is great if you want your bonsai to create a nebari and look more mature.
Momiji-En Bonsai and Garden
Some bonsai enthusiasts enjoy starting trees from seeds. This can be especially rewarding if you already have a few guys going and want to expand your knowledge and experience of a species. Growing from seed offers a bigger challenge than maintaining an established bonsai or pre-bonsai. However, many can find it difficult to propagate Japanese maples from seed if you haven't done it successfully before. As such, this video, 'From seeds to Japanese maple bonsai,' is very useful to help those who want to start growing them from seeds as it shares all the information needed to improve your chances of success as well as the next steps to start developing your seedling into a bonsai.
Bonsai Empire
This channel has quite a few very helpful and educational videos about the art of bonsai. In the video, 'Developing Maple bonsai trees,' they share all the information needed to develop an impressive mature Japanese maple bonsai. Leaving a tree to grow freely in a bonsai bot does not mean it's a bonsai. Different aspects have to be present before a tree can be regarded as a bonsai. One of the aspects is that the bonsai should look like a fully grown, mature tree in miniature. Part of this is developing a good nebari and branch ramification. This video shares information on developing the ramification of your Japanese maple.
Eisei-en Bonsai
The clump style is a popular traditional bonsai style that's becoming even more popular in a modern landscape-bonsai style. Clump styles are used to create the illusion of an older, thicker bonsai by planting young trees close together so that they can eventually fuse together, making it look like a single tree. This can't be done with any tree species but can be done with Japanese maples. This video, 'Turn Japanese maple seedlings into a cluster bonsai,' shows how to use a few young Japanese maples to create a clump-style bonsai.
Tree Bear
Once again, growing from seed can be challenging but very rewarding. If you're interested in trying to grow a Japanese maple from seed, there are a few requirements that you need to be aware of to improve your chances of sprouting Japanese maples. In this video, 'Growing Japanese Maple from seed,' you'll receive actionable tips and information to help you understand what is needed to grow Japanese maples from seeds.
PNW Bonsai
The Literati style of bonsai is one of the more challenging styles to get right, but sometimes you'll get a tree that screams to be trained in this style. In this video,  'Literati Japanese bonsai repot,' you can see a Japanese Maple in this unique style. You'll also receive some valuable information on how to repot a Japanese maple, and repotting is an important part of bonsai as it allows you to ensure the health of your tree and it helps to improve the nebari.
Bonsai Collector
Finally, the last video we decided to include in this list covers the best Japanese maple varieties for bonsai. In the video, 'Top 10 Maples for bonsai', we see a few different varieties and their differences. This is a great representation of what varieties you can look into for your collection.
Final Thoughts on Japanese Maple videos  
There are so many different Japanese maples to choose from, but there's no denying that they can make truly magnificent bonsai with some effort and training. Knowledge, experience, and step-by-step instructions will enable you to get started and progress within the hobby. That's why YouTube can be a valuable resource of information. You can be well prepared for your next Japanese maple bonsai with these ten videos.