Top 10 Instagram Accounts For Japanese Maple Bonsais
Instagram is an excellent tool for gathering inspiration. With beautiful images and short video reels, you can learn quite a bit about most hobbies, including bonsai. When it comes to Japanese maple bonsai, these are very popular in the bonsai hobby, and it's no surprise that there are many accounts on Instagram related to these majestic trees.
This article will share the top 10 Instagram accounts that we found that share the most inspirational images and videos for fans of Japanese maples and bonsai.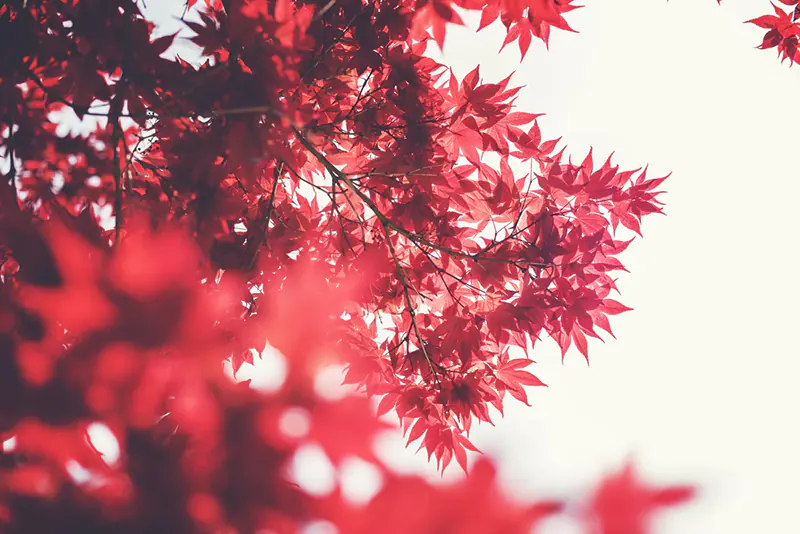 Top 10 Japanese Maple Instagram Accounts and Tags 
Japanese maples aren't only popular as bonsai trees. They've also been used for centuries in Japanese gardens and have even made their way across the world. It's really no surprise why, with their delicate leaves that change color with the seasons. From the dozens of Instagram accounts claiming to be related to Japanese maples, we've found the 10 best accounts and tags to give you inspiration and advice.
This tag features a wide range of Japanese maple bonsai in different styles and stages of training. In the art of bonsai, it's sometimes easy to get wrapped up in the photos we see of old bonsai that have been developed over many years. This is why it's nice to come across tags or accounts that also include photos of the earlier stages so that we see how the trees progress. It also makes it easier for bonsai enthusiasts to envision how they want to develop their starter trees.
This tag covers everything Japanese maple. From beautiful maple tree gardens to mature maple bonsai and everything in between. You can find great inspiration here. Sometimes it's good to see how these trees grow in nature. This provides inspiration for how to train your miniature tree and bonsai. We also loved how the many different color variations of Japanese maples were represented. If you need inspiration, then this is a great tag to follow.
This tag is another more general one that shares the beauty and majesty of Japanese maples. Although there are a few Japanese maple bonsai, there are also many close-up images of the delicate leaves or photos of mature trees in beautiful gardens. Once more, this tag does not lack inspiration, and if you're a fan of the Japanese maple, this will soon become your favorite tag.
This tag is still a little newer than the other on the list, but it provides some beautiful shots of Japanese maples that are ideal for inspiration. If you follow this tag, you'll see beautiful Japanese maple gardens, bonsai and more. In this tag, you'll also see how nicely the leaf size of Japanese maples can be reduced. On the mature garden trees, you'll see star-shaped leaves the size of a human palm, while the mature bonsai have leaves the size of a coin.
This tag mostly features maples in more traditional Japanese garden settings. However, you'll also spot a few bonsai. Once again, this gives you some great inspiration as to what a mature tree grown in 'the wild' looks like. Other than that, you can also see a wide variety of different Japanese bonsai, showing varying colors and shapes of the leaves.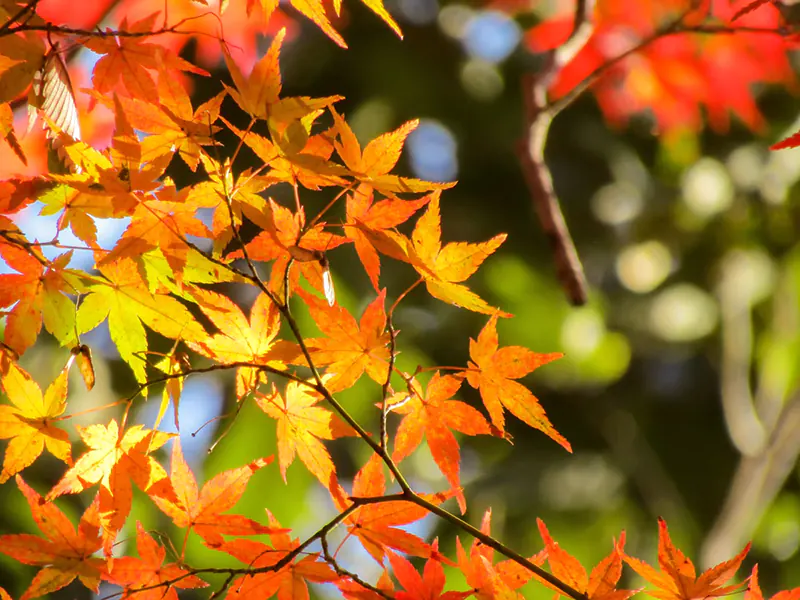 This Instagram account is very educational as it covers a wide range of Japanese maples. Since there are more than 1000 varieties of Japanese maples, it can sometimes be challenging to get information on a particular one. I found this account to be quite helpful as it shares a lot of information and images about different varieties.
This account is not purely about Japanese maple bonsai, but rather it shares an individual's love of gardening and working with these amazing trees. This gives the account a wholesome feel, and amongst the different garden pictures, you'll see some beautiful Japanese maples. This account shares a journey, rather than just a specific tree species, which is a nice change of pace.
This account is great for some general Japanese maple information. You can see quite a few different varieties and colored leaves. The reason why it's important to be aware of some of these varieties is that it could be confusing if your tree's leaves suddenly change color. If the edges of your leaves suddenly turn orange or reddish, someone might panic that they're underwater or overwater their tree when it may just be a natural variance. This account shares closeups of the leaves of some of the variants so that you can see the difference in the leaves.
This is another relaxed account that features a few gorgeous maples among other plants and trees as well. You'd even notice a lovely coral bark maple if you looked carefully. These maples are well known for their coral-pink trunks. The creator of this account also leaves great explanations with the photos so that you can understand what variety of Japanese maple is being shown. The creator also shared photos of her Japanese inspired garden, which is stunning and inspirational as the ideal home to showcase a few Japanese maple bonsai.
Finally, we couldn't post a list without including Herons Bonsai Nursery's official Instagram account. You'll probably see Herons Bonsai coming up frequently if you've read any of our articles on the best YouTube videos. That's because Peter Chan shares a lot of information on caring for and training different bonsai species, including Japanese maples. Even on the Instagram account, you can see some of their beautiful bonsai.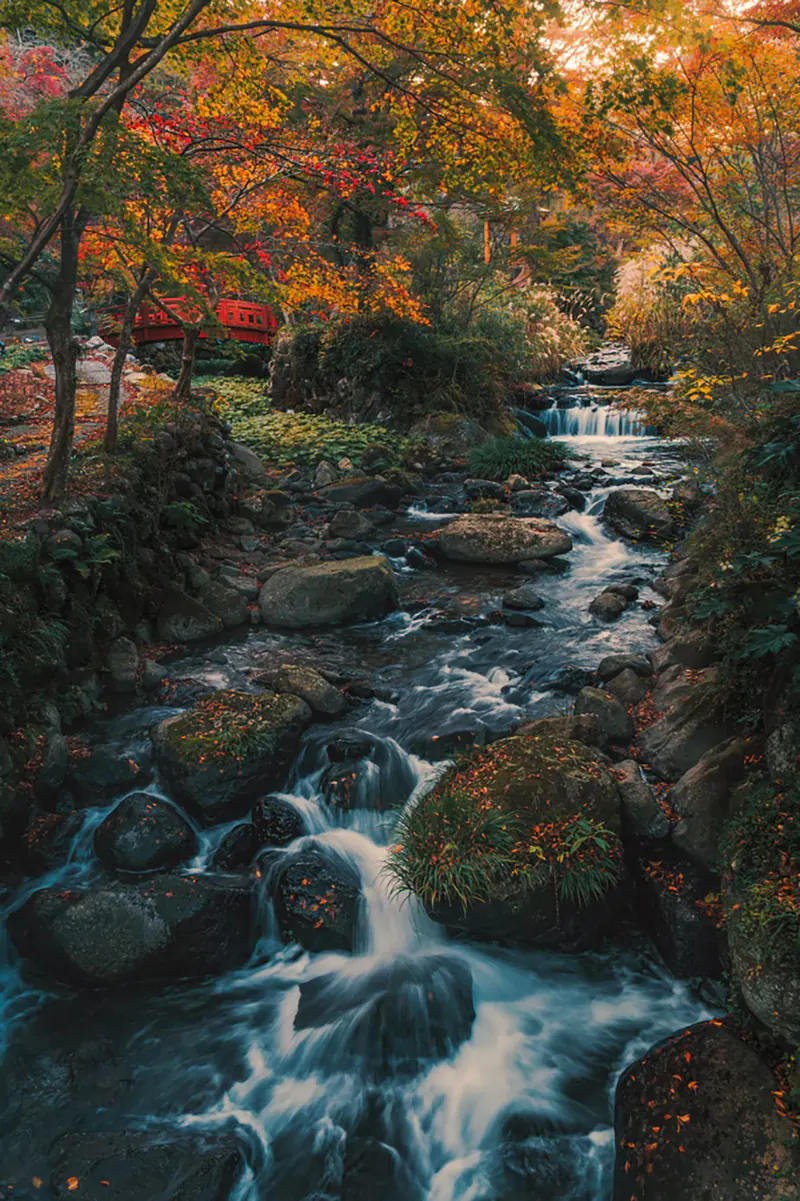 Final Thoughts
Instagram is one of the greatest sources of inspiration for any hobby, especially bonsai. Filled with thousands of gorgeous bonsai photos, you're sure to find accounts and tags that match your own bonsai journey and preferences. When it comes to Japanese maples, there are many accounts and tags that you can follow for more information, advice, and inspiration. However, the ten in our list above are the best ones we found.