Most Popular Bonsai in Japan
Welcome to the homeland of bonsai! While countries all over the world practice the art, this is where it all started after the Japanese discovered the Chinese penjing technique. We're about to take you on a wonderful journey to discover which are the most popular bonsai in Japan.
Here's what you can look forward to in this article:
Here's what you can look forward to in this article:
The Bonsai Culture in Japan
The culture of bonsai stretches back to the 6th century. Japanese students paid a visit to China, after which they returned to their homeland with several gifts. Some of these included penjing, miniature landscapes with trees, figurines, and buildings that depicted real-life settings.
While the art changed to bonsai by removing any statues and buildings with a primary focus on the tree and container, it was only by the 14th century that it entered the mainstream markets in the country. Even the Imperial Palace has a collection that dates back 500 years.
During World War II, US and UK soldiers and journeymen in Japan discovered bonsais in homes and museums, spreading interest in the visitors. Many pots were taken back to foreign lands, which is how the culture spread to the west.
The bonsai symbolism and culture still hold strong in Japan. It has a strong influence on Wabi-sabi and Zen Buddhism with the minimalistic design and sense of peace. When you're visiting the country, there are few places you can go without seeing a bonsai in a home, store, or academy.
As a matter of fact, there are many gardens devoted to this art. The Omiya Bonsai Village is only one such example, displaying five different exhibitions.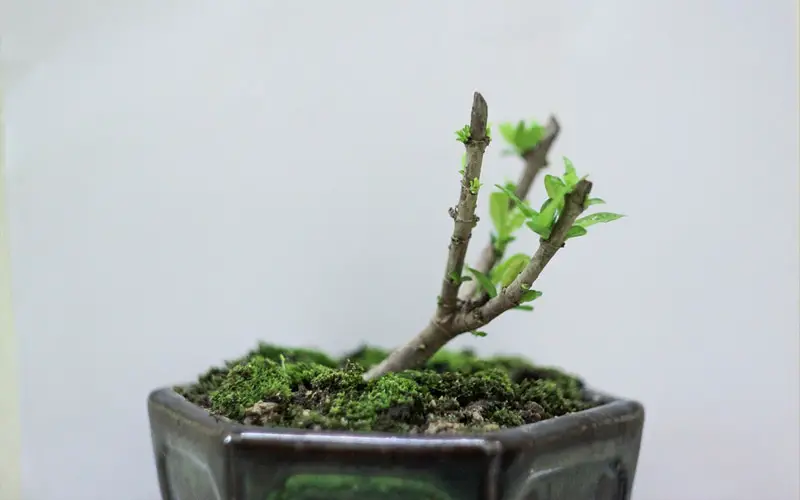 Most Popular Bonsai In Japan
Now that we've explored some of the culture in the country, it's time to dig deeper into the most popular bonsai in Japan. While some of these may be local, we'll also see which international species are favored in the home of bonsai.
Japanese Maple
The Japanese Maple is by far one of the most stunning bonsais to grow anywhere in the world. Not only are the natives fond of it, but so are bonsai enthusiasts in every country you can imagine. It has stunning leaves, whether discussing form, shape, or color and really stands out when mature.
There are also many varieties in this species, which is excellent for collectors. Imagine owning a selection of these maples with different colors in your nursery, whether indoors or outside. Some of these bonsais in museums are tall with a thick trunk that genuinely looks amazing in the sunlight.
Ficus
While there are many Ficus species worldwide, the Japanese revere this genus even as a bonsai. For example, the Ficus Religiosa is called the sacred fig as they believe the Buddhist monks receive enlightenment when standing under this tree. They are tough, forgiving specimens, which is why beginners do so well with them.
It also helps that there's a diverse range of styles you can use with the Ficus. The Japanese love to experiment with them, but they are seldom retained as small as other trees due to their girth. In addition, the light brown bark and bright green leaves complement each other.
Cotoneaster
Here's another durable, forgiving bonsai that beginners love. It has bright red leaves that attract visitors everywhere, which is a welcome break from the traditional green. One specific species, Cotoneaster horizontalis, is particularly easy to grow over rocks, hence the name 'Rock Cotoneaster.'
The Cotoneaster loves tropical climates and as much sunlight as possible. We've seen massive specimens and small ones, so there's room for flexibility. You can even aim for both, having two next to each other for a beautiful display.
Baobab
The Baobab is a tree that thrives in Africa, having an unmistakable form that many botanists instantly recognize. The Japanese prize it very much as bonsais, but the trees are dangerously running low in the country. In 2018, the government noted a massive decline of it in the wild and started calling for more seeds to be planted.
Still, it hasn't stopped anyone in the country from maintaining and growing them as bonsais. The trunk is much thicker than most bonsais, and in some cases, you'll notice the roots on display. Another magnificent feature is peeling bark, where enthusiasts try to keep the appearance authentic.
Pomegranate
While native to regions new India, the pomegranate bonsai is another favorite in Japan. Many growers keep the trunk thick and tall to support the small, heavy fruit after the flowers bloom. It's challenging to keep the balance as the bonsai develops further, but that's also what brings joy to the experience.
Of course, the flowers also present a stunning display with the bell appearance. It's a forgiving tree that will often spring back after a period of neglect. However, you should look after it daily if you want it to remain strong and show off its magnificence in spring.
Indigenous Trees Grown as Bonsais
We've looked at the popular bonsai in Japan, but there's some value in investigating some of the more native species. It's a deeper analysis than a general overview, but we'll do our best to keep it short. Some of these may be so rare that you won't find them available for sale online.
Japanese Elm
This tree is the native Japanese cousin of the Chinese Elm. There are two versions, one situated in the heartland of Japan and the other spreading more into Asia. It's a popular species to grow as a bonsai, not only in this country but worldwide.
Azalea
Azalea bonsais are prized for their gorgeous flowers and hardy wood. While countries like North America have some native species, most of them are found in Japan. You may even find small Azalea bonsais under larger trees from another plant family, representing how much it enjoys living in the shade.
Japanese Beech
Fagus crenata is a beech species found in Japan that has many uses in the country. As a bonsai, it has a light grey bark with green to yellowish leaves that you can eat. It puts on a beautiful display when the flowers bloom, while the wind plays a part in pollinating them.
Cherry Blossom
The Japanese Cherry is an ornamental bonsai, so don't expect any fruit you can eat. There are various colors of flowers that range from white to pink. In Japan, there are some parks that host several of these trees along rivers or streams, an aspect that bonsai enthusiasts love to replicate.
Japanese Stone Pine
This pine species are found in abundance on the Japanese isles. It has a stunning appearance, especially when the needles bunch together. It's also known as a dwarf pine, which is why it's kept really small as a bonsai. You can also form a hybrid with the Japanese White Pine.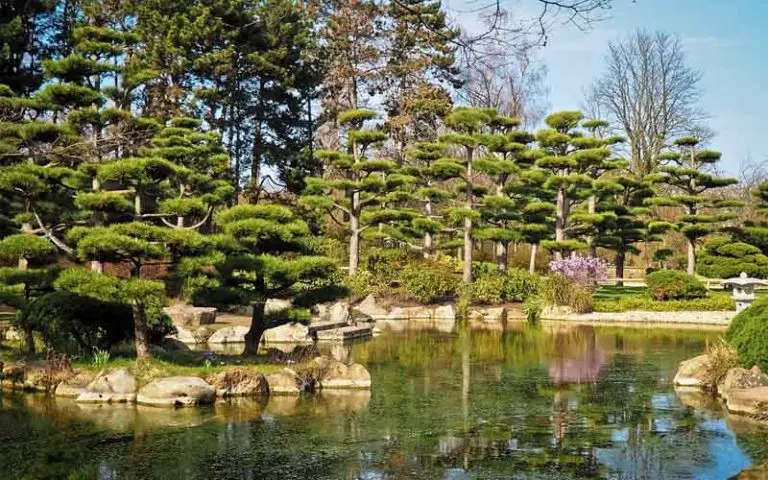 The National Tree of Japan
Cryptomeria japonica, also known as the Japanese Cedar, is the national tree of Japan. It has saber-shaped leaves while the foliage tapers into a pyramid or cone. While it makes the species look stunning, the red bark is another factor that attracts botanists worldwide.
In Japan, the natives call it 杉 (sugi). The industrial sector uses the planks for housing, while the wood also has other commercial uses. While the country holds it in many forest plantations for this purpose, international countries see it more as ornamental.
If you visit some of the shrines and temples in Japan, you'll see plenty of Japanese Cedar planted around them. Many centuries ago, a feudal lord was too poor to provide a stone lantern as a donation to Shogun Tokugawa Ieyasu funeral. Instead, he planted an avenue of these cedars to protect visitors from the hot sun. It's still there today.
You'll find many Japanese nurseries that have miniature Japanese Cedars for sale for people that want to plant them in gardens or grow them as bonsai. Where the latter is concerned, it loses its conical form to a more traditional bonsai style to show off the branches.
One sub-species is called Black Dragon. The conifer's needles are so dark, it almost appears black. It's a semi-dwarf tree and easy to maintain as a bonsai due to the compact foliage and durable wood. You'd also impress your family if you told them you owned a black dragon.
If you plan to travel to Japan, you'll have numerous bonsai gardens to visit. The country is aware of how much guests love the art form, so the residents make every effort to put them on display. You can ask anyone you meet there where you can find a garden, and we're sure you'll find one right around the corner.
One of the most popular ones is Omaya Bonsai Village, located in a Tokyo suburb. There are so many visitors, you usually need to arrive early just to have enough space to walk around. However, most of the Japanese gardens are closed on Thursdays, but they are open the rest of the week.
The same town also hosts the Omiya Bonsai Art Museum, reflecting the ancient culture of this beautiful art. There are special exhibitions during the year that are open to the general public. You can also see lessons on tools and tips for crafting the best styles.
Three other popular gardens include Kairakuen (Mito), Korakuen (Okayama), and Kenrokuen (Kanazawa). You'll find massive varieties in species, styles, colors, and forms. If you ask the owners about the trees, you're bound to hear interesting tales that are almost as sacred as the bonsais.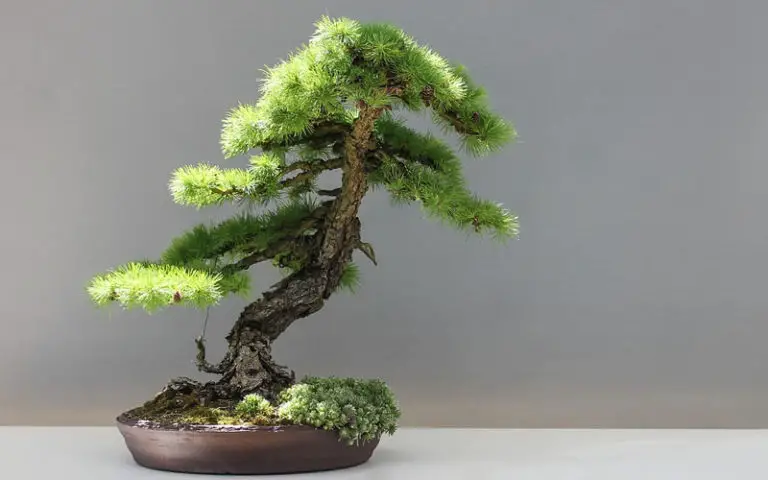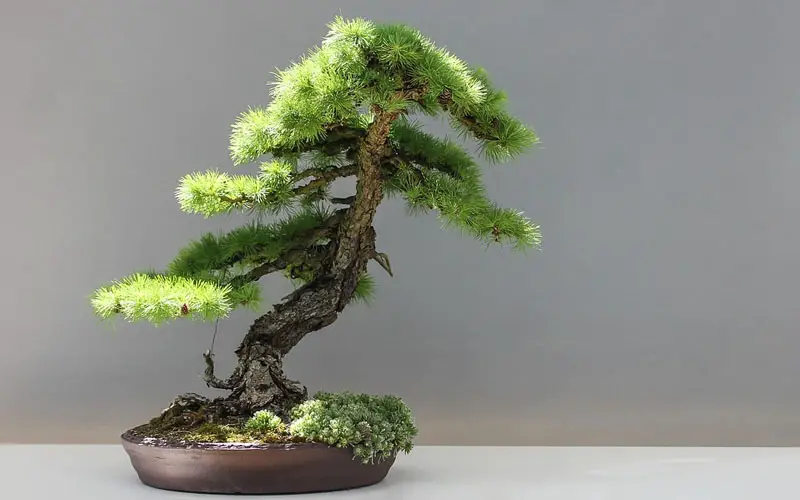 Japan Bonsai Associations and Clubs
Since Japan is the original home of bonsai, you can expect numerous associations and clubs. The culture thrives to this day, and many overseas institutes and botanists meet with these entities for further knowledge and to see the true beauty of this art form.
Japan Bonsai Society
The JBS collects and disseminates local and international bonsai information for everyone to read about. You can find a list of events and clubs on its site, which has an English channel. It also supports small to medium businesses that are interested in selling bonsai products, encouraging further expansion of the culture.
Japan Suiseki Society
Also, known as the Nippon Suiseki Association, this group focuses on the sansui keiseki art, which has more of a focus on stones and landscaping. However, it has great respect for and supports bonsai. As a matter of fact, some of its displays have miniature trees in the scenes.
All Japan Shohin-Bonsai Association
If you're not familiar with the term yet, shohin refers to growing trees smaller than is usual for bonsais. You can usually bear them in the palm of your hand, keeping them as tiny as possible. This association focuses solely on the shohin style, retaining the beauty of the tree in its tiniest form.
Nippon Bonsai Growers Cooperative
The NBGC is a community of bonsai growers in Nippon that holds events and exhibitions all year long. It has a social media presence more than a website, encouraging visitors and members to post as much about the culture as possible. You'll find plenty of inspiration if you're wondering which style to use for your tree.
Japan and bonsai go hand in hand. If you're living in the country, you'll see lush landscapes in the wild and in homes where these miniature trees exist. It brings with it a sense of peace, calling to an ancient time when things seemed simpler. Owning bonsai from Japan is the ultimate prize.