Great Azalea Bonsai Styles
All bonsai require training and maintenance to achieve the perfect miniature tree. Azalea is one of the most popular species for bonsai, partly because of the beautiful flowers it produces in the growing season.
It can sometimes be a bit challenging to decide which style to start training your azalea bonsai in. This is especially true if you are working with nursery stock that has never been trained before. In this article, we will be looking at a few of the preferred styles suited to Azalea bonsai and how you can achieve those styles with your own miniature tree.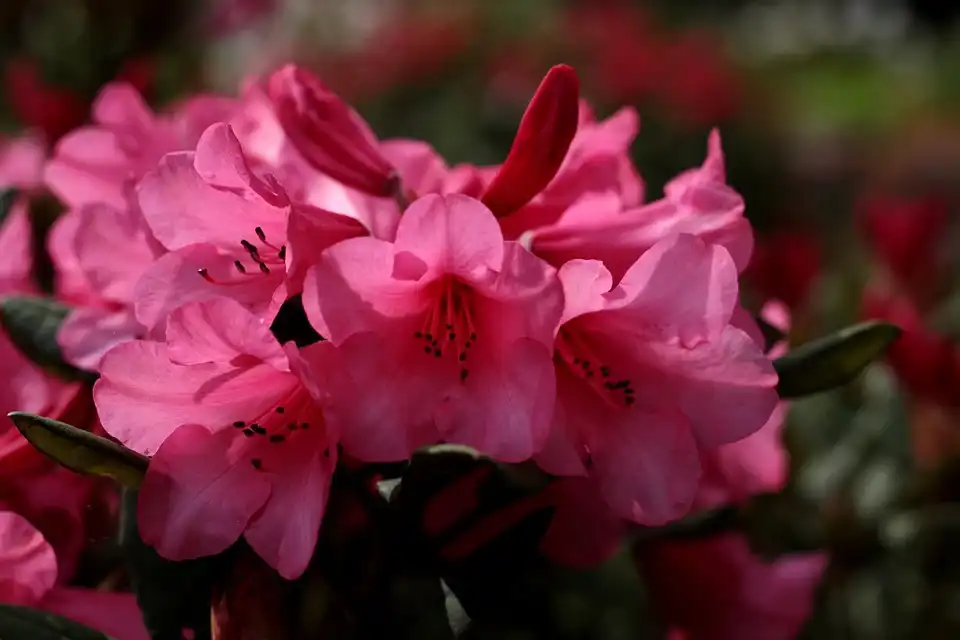 Training an Azalea bonsai will take patience. It will take a few seasons to get the style right, but once your style is established, you will be rewarded with a beautiful blooming bonsai. Although an Azalea can be trained in nearly any bonsai style, the three most popular are informal upright, multi-trunk, and cascade. Bonsai enthusiasts especially favor the informal upright as it most closely represents the style of the tree as found in nature. Similarly, styles like windswept are usually avoided as they do not represent how the tree looks in nature.
Informal Upright (Moyogi)
The informal or moyogi style is popular for a wide range of bonsai species. Using this style in your Azalea bonsai will show off a beautiful s-shaped trunk that tapers naturally. Branches will extend from the bends in the trunk outwards, leaving space for the foliage and beautiful flowers.
Multi Trunk (Kabudachi)
The multi-trunk style or kabudachi is a variation of the twin trunk style. However, as the name suggests, this style contains many trunks growing from the same root system and are thus one tree. Although twin- and multi-trunks do often appear in nature, it is not that common in bonsai. It can be difficult to recreate this style in bonsai as in many cases the second trunks start forming from the main trunk a little bit above the ground. Using a multi-trunk style can help you show off the beautiful foliage and flowers in multiple ways.
Cascade (Kengai)
Although Azaleas rarely appear in this style in nature, it is a great way to display your Azalea and it's beautiful flowers. This is also one of the more difficult styles to maintain as you are forcing the tree to grow in a downward style, whereas the tree will always try to grow upward toward the light.


Preferred Training Method
To train your Azalea bonsai, you can use either wiring or clip and grow. However, many bonsai enthusiasts recommend using both methods simultaneously when training Azalea.
Wiring
Azaleas are not very easy to wire as they are very brittle. The wooded branches can easily be damaged during wiring, so you must know the limits of your branches. If you haven't had a lot of experience with wiring, we recommend you take it slowly when trying to wire an Azalea.
You will need to use heavy wire when attempting to wire an Azalea. Also, remember that you will not get the same amount of manipulation as you would with pines and junipers, which are much more flexible. We also recommend using aluminum wire instead of copper wire as it is softer on the tender bark of the Azalea. You can even use raffia or tissue paper to wrap the wire in and minimize the chance of bark damage.
Clip and Grow
Once your branches have been set, you can trim back any lengthy shoots to ensure that back budding occurs. Make sure that you leave a few healthy leaves on all the remaining branches, especially near the tips, to ensure that energy still flows through those branches. This will be critical for your back budding to be successful.
The next growing season, after you've removed the wires, you can start training your bonsai solely with the clip and grow method once you have a decent base style to work from.


How to Achieve the Style You Want
Now that we understand which styles are best suited for an Azalea bonsai let's look at how you actually achieve your desired style.
1.   Look for Design Possibilities
Before you start anything, you first need to spend some time with your tree. Have a look at how your Azalea is growing naturally. Maybe it is already developing into one style above another, and identifying this will help you in the following steps.
The best way to do this is to look at the trunk and branch structure. Perhaps your trunk is already growing in a semi-upright style? Identifying how your Azalea is forming naturally will make the training easier and more effective.
Plant the tree in an appropriate bonsai container with the front of the tree and the front of the pot aligning.
2.   Cleanup the Design
The best time to start pruning and training your bonsai is in late spring after the Azalea has flowered. To start with, you need to remove any branches that you know will not be in the final design of your bonsai. These can be branches that grow straight up or intersect the tree's trunk and disrupt the natural flow of movement.
During this step, you can also remove any growth that is developing in the wrong places, such as the crotch of branches or low down on the trunk (unless you want to develop lower branches). This is also a great time to deadhead any flowers that have died. Deadheading is critical to developing new flower buds for the next growing season.
3.   Start Wiring
Now you can start wiring your tree. Remember to use aluminum wire as it is softer than copper and won't damage the sensitive bark as easily. You can even go the extra step and wrap your wire in raffia or tissue paper to minimize any potential damage.
Remember that the Azalea is a brittle tree. While the younger shoots should bend easily, older shoots that have started wooding will be very brittle. As such, make sure not to force any branches too much and take the process slowly to avoid breaking branches.
This is also why step one is so important. Trying to force an Azalea that has already established itself as a formal upright into another style such as semi-formal could be very difficult to achieve without damaging the tree.
4.   Trim Off Any Excessive Shoots
Now that your Azalea bonsai has been wired and put into a good shape, you can continue pruning away any excessively long shoots. Trim down any long branches to keep the tree compact and to stimulate new growth. By this point, your Azalea might start looking like a bonsai in training. This is a crucial step to start developing healthy ramifications of your branches, and it may take a few growing seasons to develop a good branch structure completely.
5.   Continue Training With Cut and Grow Method
In the next growing season, you can remove the wiring. If the branches are completely set, you can continue to develop the style by using the clip and grow method. If the branches are not completely set, you will have to re-wire for another season.
The clip and grow method will be the best way to develop a healthy and attractive branch structure. This is also a critical part of maintaining your Azalea bonsai and keeping it looking great for years to come.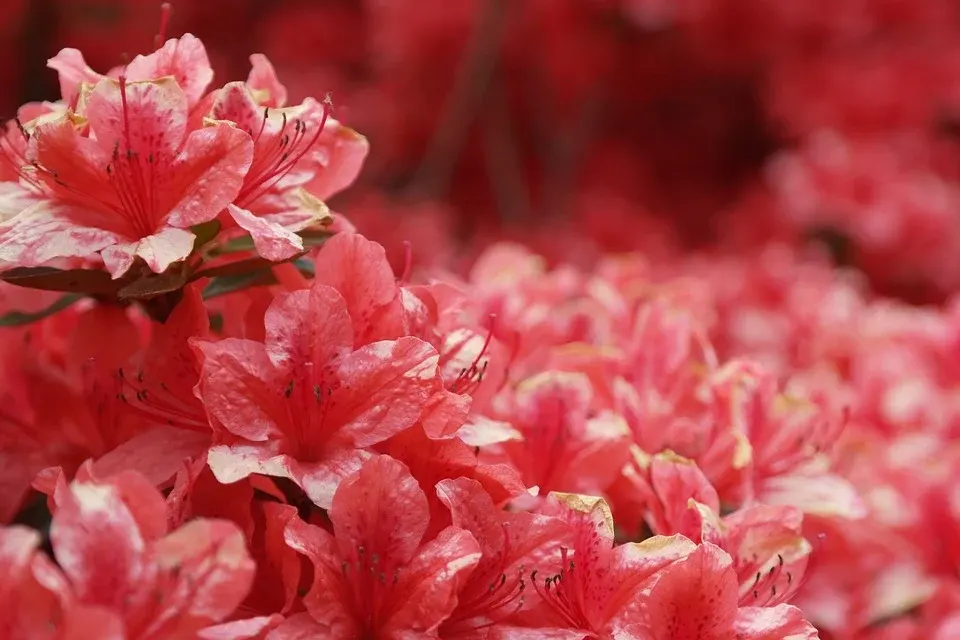 Having an Azalea bonsai is a truly excellent addition to any bonsai enthusiast's collection. With their beautiful blooms and full foliage, they make a truly stunning miniature tree. Having the right style that complements your tree will be the best way to show off this bonsai. Although the most popular styles for an Azalea are semi-upright, multi-trunk and cascade, remember to take your tree into account. Training a bonsai is a creative process, and you have to look at your tree to find the possibilities and which styles will best work for your tree.