How To Propagate Japanese Yew Cuttings
The Japanese Yew is from a family of ancient and sacred trees to many religions and cultures. They've been known since as far back as Roman times, ancient England, and the Orient. The tree has an added mystique because it is dangerous. Every part of it is highly poisonous, including the bark, berries, seeds, and even the leaves. The toxin is still active even after the tree dies. Cut it down, and the sawdust that remains can kill you if you inhale it.
The Japanese Yew is prized as a Bonsai tree because it's beautiful and has mystical connotations. Its bark develops a worn and weathered look, its berries are glossy and red, and the leaves have lovely shapes that slope down from the trunk. But it must be handled very carefully because it's highly toxic.
In this guide, we'll show you how to propagate Japanese Yew cuttings to grow your own bonsai.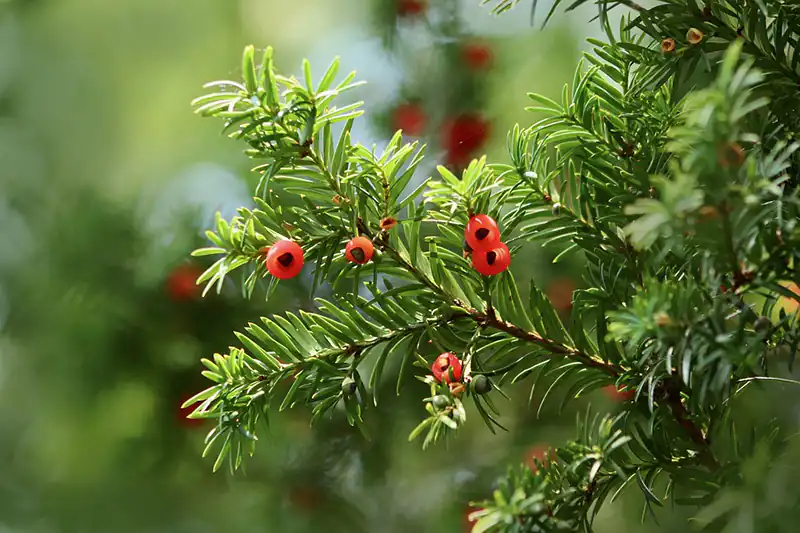 Why use a Japanese Yew for Bonsai?
Japanese Yew trees (Taxus cuspidata) are evergreen. They're prized as Bonsai subjects because of their beauty. They come in different varieties, but their shapes are consistently interesting. They respond well to being shaped, and the end result can be a miniature tree that can look gnarled and even ancient, with attractive berries and leaves.
How to Grow a Tree from Cuttings
The Japanese Yew tree can live indefinitely because it naturally grows new trees from the branches of old ones that hang down to the ground and root themselves. Starting with a healthy and mature tree that's free of disease is essential when you want to propagate cuttings. There are essential aspects to consider to ensure success: 
Timing
The Japanese Yew is an evergreen tree. Although it looks green in late autumn, the tree is actually dormant then. That's why it's the best time to take cuttings and ensure that you have the best chance of rooting them.
How to Take Cuttings
You should take Japanese Yew cuttings after the hardened growth of the season has occurred. Cut about 8-10 inches from the tip of the stem, which should not have fruit or flowers on it. It should be about as thick as a pencil or about 1/4 inch in diameter. After soaking them in water with 10% bleach added for 15 minutes, use hand shears to sterilize them.
This will ensure the best chance for your cuttings to grow well and not have any diseases. Cut at an angle so that the stems are pointed at the end. Water the cuttings to keep them damp and cool. Plant them as soon as possible to prevent stress.
Applying Hormones
Because Japanese yew cuttings are hardwood and difficult to root, it's essential to apply hormones to encourage the roots to develop. Apply IBA TALC 8000 ppm rooting hormone to help the cuttings send out roots. The hormones could speed up the rooting process, which usually takes about 10-14 weeks. 
Planting the Cuttings
The cuttings should be grown in a medium that has good aeration and retains water. You can buy a growing medium at a store or make your own. To do this, mix 1 quart of sand, 4 quarts of peat moss, and 8 quarts of potting soil with vermiculite, Then fill plastic pots up to about half an inch from the top. Water them in rotation slowly to keep the soil loose and to ensure even distribution of water through the soil in each pot.
Carefully make a 3-4 inch hole in the center of each pot to hold the cuttings upright and allow space for the roots to grow. Place each cutting gently in a hole to keep the hormone from rubbing off the stem. Put the soil you removed to make the hole back in the pot and gently press it around the base of the cutting. Add a bit of water to help it settle.
Maintaining and Transplanting
Place the pots containing the cuttings where they will get sunshine and water. A misting system will work best to water them. The temperature of the media should be about 95 degrees. The media the cuttings are planted in must be able to drain properly because the plants will die if the medium they are planted in is too wet. A shading material should be used if the plants are in direct sunshine to avoid too much water loss, as they should not dry out, which will also kill them.
When the cuttings are ready to transplant, the shade material they are under, and the amount of water they are given, should be decreased. This process is called hardening off. Just remember that growing your Japanese yew Bonsai trees from cuttings will take a lot of time and require patience. It will take several years for you to grow them to a point where you can start shaping them into Bonsai plants and more years to turn them into mature Bonsai trees.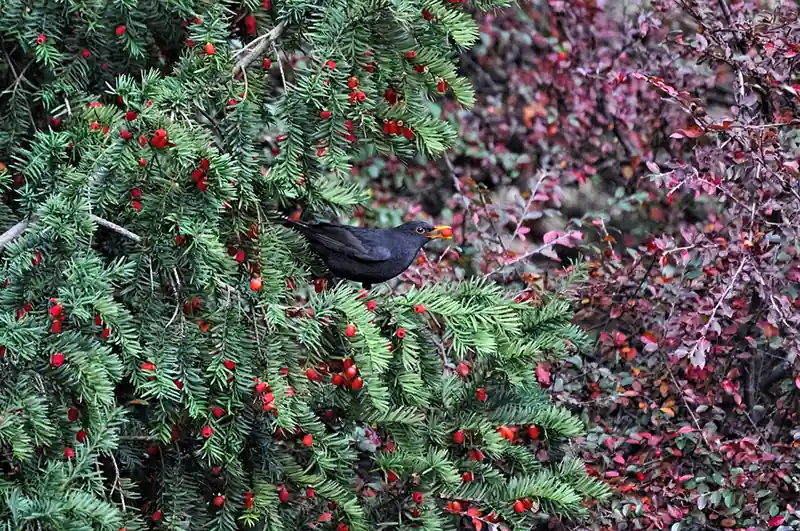 Propagating Japanese yew cuttings can be very rewarding, and while it is slow and will take years, it is a faster way to acquire plants for Bonsai trees than, for instance, propagating them from seeds. Both methods take a long time, but seeds take longer than cuttings. Japanese yews are hardy plants that have green foliage all year because they're evergreen, and in summer, beautiful flowers and deep red berries.
They are prized as Bonsai trees because of their beauty, even though just about every part of the tree is poisonous! Even so, when your Japanese yew Bonsai tree is standing proudly in its unique pot, shaped to perfection after years of hard work on your part, it will be a treasured and beautiful object that will bring you much pleasure and the admiration of people who will get to see and admire it.