How to propagate Japanese yew seeds
The majestic yew tree is sacred to many cultures and religions, as far back as the ancient Celts and Druids. The yew tree can live indefinitely because it grows new trees from the branches of old ones that hang down to the ground and root themselves. The tree is loved and valued worldwide for its beauty and mystical associations. It's prized as a Bonsai tree because of its beautiful shapes, colors, berries, and bark.
But bear in mind that the tree is highly toxic. Its flexible branches were used in ancient times to make bows and deadly arrows. The toxin is still active after the tree dies. And its berries are poisonous too. Even the sawdust that remains if the tree is cut down can be fatal if breathed in. That's why you have to handle the Japanese Yew tree with extreme care.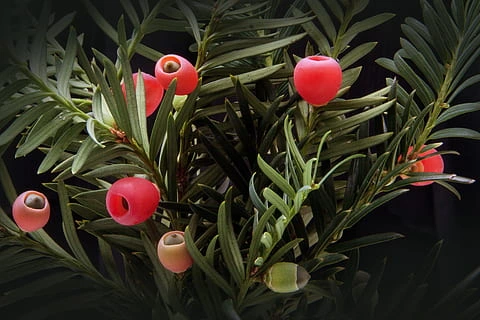 What is a Japanese yew tree?
Japanese yew trees (Taxus cuspidata) are native to Japan, Korea, China and parts of Russia. It comes in different varieties and sizes, from Dwarfs that grow to only about 2.5 feet high to massive species that can become more than 50 feet tall. It's an evergreen tree that grows well in shady places. Varieties include Aurescens, with yellow needles that brighten before turning green, and the Expansa, which spreads to become much wider than other Yews in the same class.
How to grow Japanese yews from seeds
Propagating yew trees from seeds is laborious and takes a lot of patience because it can take up to 18 months for them to germinate before you can see the first shoots! But for many people, it's the ultimate way to nurture a Bonsai tree, from the very beginning as a tiny seed until it reaches maturity.
This is how you do it:
First, put on gloves. Japanese Yew berries, called arils, and the seeds they contain, are poisonous. That's why you have to protect your hands while you're working with them.
             
Harvest about a dozen yew arils in late summer when they will be at their best, very glossy and bright red.
           
Place them in a wire colander and put the colander in a bucket. Squash the          berries onto the bottom of the colander to loosen the pulp from the seeds. Rinse the colander under a fawcett to help separate them.
           
Empty the contents of the colander into the bucket of water. The berry flesh will float to the surface, and you can remove it from the bucket with one of your gloved hands.
           
Pour water through the colander to collect the seeds that will remain behind as all the flesh is removed.
           
Spread the seeds on a paper towel to dry while you prepare some small pots to plant them in.
           
Mix compost with coarse sand and fill your pots with the mixture. Water each pot and allow the mixture to drain before planting the seeds.
           
Plant one seed per pot. Press the seed into the soil so you can still see the top of the seed. Sprinkle a light layer of sand over the planted seed to protect it but allow light and air to reach it.
           
Keep an eye on the pots while the seeds are getting ready to germinate. Spray mist over them if the soil feels dry but do not allow the seeds to sit in soggy wet soil.
           
To germinate, the seeds need to go through a cold phase, known as stratification.
           
To make this happen, you'll have to put the pots in a place that doesn't get warmer than eight degrees. Or you can place the seeds in your refrigerator's vegetable drawer for a few weeks before sowing them.
           
Continue to water the seeds and look out for any signs of germination. It could take up to two winters before you see any shoots!
           
Once the seeds sprout and become saplings about five inches in height, you can transfer them to your desired bonsai container.
           
There they must be watered regularly and watched carefully until they have reached a height where you can start shaping them.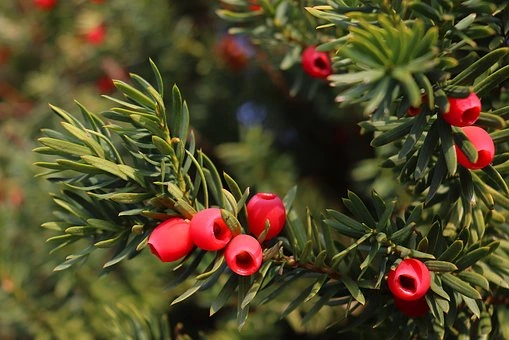 Other ways to get a Japanese yew for Bonsai
If you don't want to take the time to propagate your yew tree from seed, there are also other methods to get a Japanese Yew for Bonsai. Here are a few of them.
If you live in an area where Japanese yews grow wild, and it's not illegal, look under a yew tree that's already growing. The branches hanging low on the tree droop until they touch the ground and then root themselves to make new trees. You can carefully dig them out and plant them if you are careful not to damage the roots so that they remain intact.
Propagate trees from shoots
This is a quick and easy way to grow your own yew tree for Bonsai.
Cut shoots 4 to 6 inches long from a yew tree early in summer.          

Remove lower needles and plant the shoots 2 inches deep into your prepared Bonsai pots.          

New shoots will develop from these shoots if roots have formed and are growing.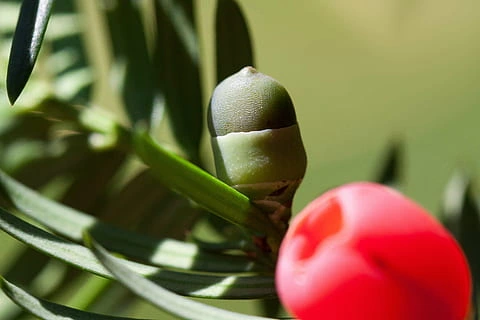 Propagating Japanese yews from seeds is not the quickest way to acquire a plant to create a beautiful Bonsai tree. But it could just be the most satisfying. Because when your tree is mature, beautifully shaped, and standing proudly in its bonsai container for everyone to admire, you will know that every single part of its propagation, growth, and shaping was literally in your hands.
Years from now, it will be a beautiful, treasured, and admired living object you have nurtured every step of the way from the time it started life as a tiny seed.