How To Grow Pomegranate From Seed
A pomegranate tree is one that keeps on giving. If you know of a tree somewhere near you, one fruit can give you bonsai trees to last you a lifetime. The best part is that it's incredibly easy to grow pomegranate from seed, as nature does most of the work for you.
In this brief guide, we'll show you the most effective way to collect and grow pomegranate seeds in a few easy steps. You'll also learn how long you'll have to wait before you see new fruit appear on your bonsai.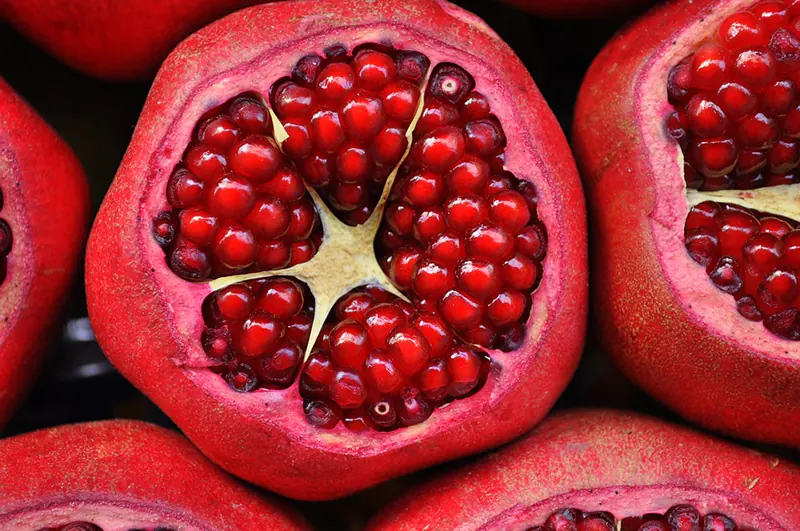 Is it easy to grow Pomegranate from seed?
The pomegranate is one of the easiest trees to grow from seed. Not only will you not have to worry about extra tools and processes, but you'll have a massive success rate if done correctly. If you're fond of this tree, you can develop an entire farm of pomegranate bonsais thanks to how many seeds one fruit provides. 
For this reason, it's probably one of the most popular bonsais to grow, as it's so easy to care for. You can read our detailed guide on pomegranate bonsai care if you need some help once you have saplings.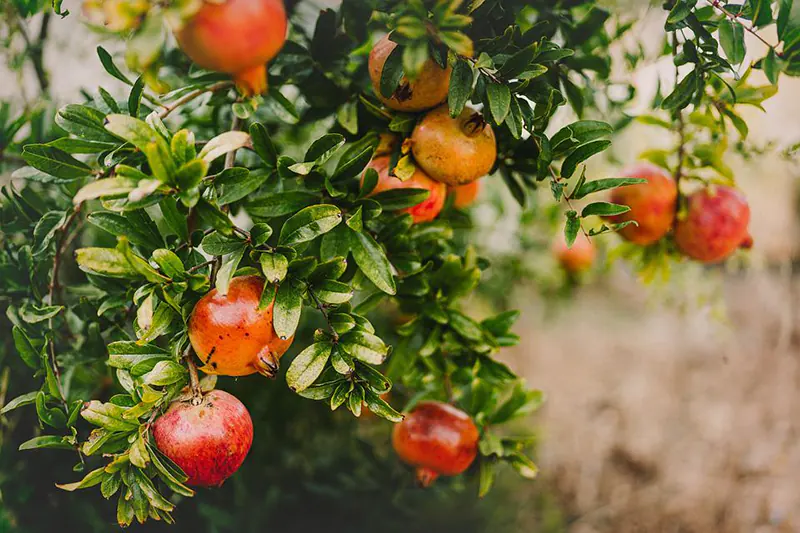 Learn how to grow Pomegranate seeds
Now that you know how easy it is, let me share some steps on how to grow pomegranate from seed so you can get started. It's best if you use as many seeds as possible, as not all of them are viable. 
Step 1: Collect the seeds
The first step is to get your hands on some pomegranate seeds. The best option is to find a tree with fresh fruit ready to harvest. You can ask around in your community if someone has some fruit to spare, as the trees usually have an abundance of them.
The other option is using pomegranate seeds you find as desserts in the local store. Many of them are handpicked and placed in tubs without any additives. The pomegranate tree and bonsais I grew from seeds in my home are all originally from store-bought seeds that were meant for eating. And the tree is growing healthy fruit every year.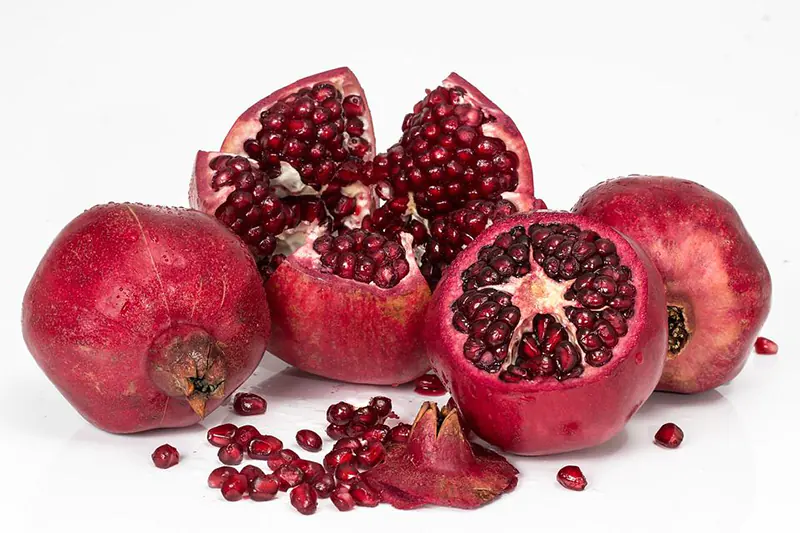 Step 2: Remove the fleshy parts
You'll notice that the pomegranate seeds have small, pinkish/reddish fleshy parts around them. These become moldy and cause the seeds to decay if you don't remove them first. Also, it may attract field mice and insects due to the scent of the fleshy bit. 
Place the seeds into a bowl and fill it with water. You can gently rub the fleshy part off with your fingers. If you like the taste of it, you can suck the fleshy bit off the seed and then place it in the water. Either way, make sure it's completely removed, but don't let the seed dry out.


Step 3: Prepare the pot and soil
Do yourself a favor and buy small plastic pots for the seedlings before you purchase ceramic bonsai pots. You don't want to waste money on bonsais that might not succeed in growing properly. You can also buy seed trays and then transplant them at a later stage.
Pomegranates like acidic soil. You can buy a standard bonsai mix, as they also work very well. Personally, I used the same soil that my pomegranate tree grows in, as it seems to do really well in it. I collected soil from around the tree and placed it in a bag for later use. 


Step 4: Plant the Pomegranate seeds
With your soil in place, make sure you drown it with water. You can place the soil in a tub and let it just soak in the water for about an hour. Then move it to another container that has drainage holes. When you water it again, take note of how quickly the liquid passes through the substrate. This is called the rate of saturation.
Once you're happy with the moisture levels, plant the pomegranate seeds in the pots. Make a hole about an inch deep, cover the seed in it, and make sure it's firmly pressed in there. When you water again, you may need to spray so that you don't disturb the seed's position in the soil.


Step 5: Care for the seedlings
Once you see your pomegranate seed has germinated, it would be best to place transparent trays over the pots. It helps to maintain the humidity and protect your seedling from pests and insects.
Place the pot near a window where it can receive sunlight for several hours in the morning. Pomegranate seeds love sunshine, and the more they receive, the quicker they will grow. You can now follow our guide on pomegranate bonsai care we mentioned before.


How long does a Pomegranate take to grow from seed?
The length of time a pomegranate seed will take to grow to a point where the bonsai produces fruit depends on how well you care for it. In general, it will take up to about two to three years. My pomegranate tree in my backyard took about three years from seed to produce its first flower and then fruit. 
However, bonsais are different, as you need to keep them small and prune them every year. The flowers and fruit will be smaller, and you need to make sure the fruit isn't too heavy for the branches. 
Final thoughts
So, there you have it: a guide on how to grow pomegranate from seed from someone who has personally done so. I never intended to grow a pomegranate into a full-sized tree until I bought my first home and the backyard was barren and treeless. I placed a few of my bonsais into the yard, including a pomegranate I had grown from seed.
It's been seven years since I placed it in the ground, and every year, it produces plenty of massive pomegranate fruit with seeds I love to eat. I've already grown a few bonsais from seed, even a pomegranate forest. If I ever open a bonsai shop, perhaps I'll grow more.