Japanese Yew Fertilizer Bonsai Guide
The Japanese Yew is a rare bonsai you'll find in homes and nurseries. They need extra special care if you want them to survive, and they're not fond of extreme climates. Sometimes, all it takes is knowing when to feed it for it to thrive.
In this guide, we'll show you why Japanese Yew fertilizer is vital for bonsais, which is the best type, and the right time to feed it. We'll also provide a step-by-step plan to make sure you get it right.


Why does a Japanese Yew need Fertilizer?
Like most bonsai trees, your Japanese Yew needs extra nutrients in the soil to create food and make energy for its cells. When you buy new soil from the nursery, it usually contains all the micro- and macronutrients it needs for the first year. Through watering and absorption, they tend to disappear, which has an effect on your bonsai.
The most significant nutrients are nitrogen, phosphorous, and potassium, and you can see the ratios on the fertilizer as an NPK value. For instance, if you see 6:6:6, it has equal parts of all three nutrients. For 15:10:10, it has a higher nitrogen value.
Nitrogen is essential for developing the leaves, while phosphorous and potassium assist with cell growth and forming the other structural components. They also have roles to play in photosynthesis, which helps to create food and energy.
Of course, the micronutrients are just as important, as they help the Japanese Yew resist diseases and pests. It makes them hardier, ensuring that they live longer.
What is the Best Fertilizer for a Japanese Yew Bonsai?
The ratio of NPK you'll provide your Japanese Yew will depend on the season. In spring, you'll want to focus on foliage growth so that it can get a good start for the year ahead. You can aim for something like 16:8:8 to make sure it concentrates on leave production.
As soon as summer arrives, you can use a lower concentration of nitrogen, such as 12:8:8 or move towards a neutral ratio like 10:10:10. It will help your Japanese Yew if you suspect it will produce berries in summer.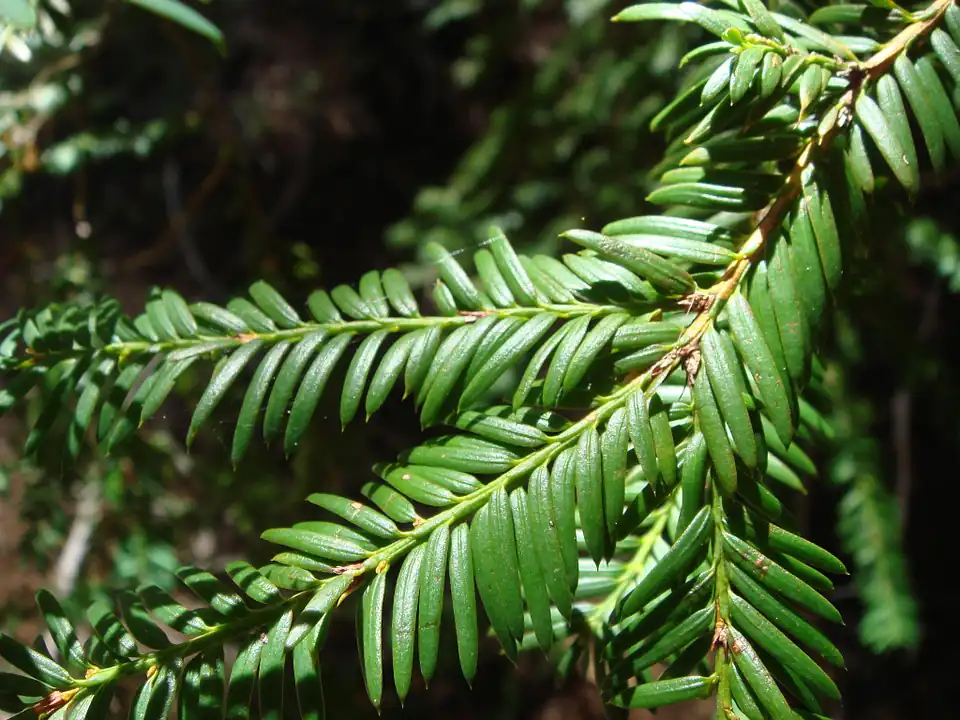 When to Fertilize a Japanese Yew Bonsai
The ideal time to fertilize your Japanese Yew is from spring into autumn. You should feed it early in the morning before the sun makes an appearance or the night before. It gives your small tree time to absorb the nutrients before it uses them to make food and feed the cells.
The reason you continue to feed your Japanese Yew bonsai in the fall is so that it can store carbohydrates for the winter. If you live in a warm climate even during this time, the evergreen tree may continue to grow. However, it may still rest for the winter so that it has the energy to develop new shoots in the spring.
Therefore, it's best if you don't feed it in winter, even if it's warmer than usual. Give the soil time to wash out completely before you supply new fertilizer in spring.
Types of Japanese Yew Fertilizer for Bonsais
There are two different ways you can apply Japanese Yew fertilizer. The first involves the traditional method of adding a liquid solution to your watering jug. It dilutes the concentration, and you can let the water drain through the soil.
The only issue with this method is that consequent watering may wash out the nutrients. It all depends on how much retention the soil has and if you have drainage rocks at the base of your container.
The other technique involves solid Japanese Yew fertilizer. You can usually buy them as spikes or pellets, slowly releasing them into the soil every time you water your bonsai. They last longer, and you're always assured that your small tree has enough food for the seasons ahead.
Some people also use mulch as a form of fertilizer. For instance, coffee grounds provide an example of topping you can use if you want to add other types of nutrients or assist with the pH levels. However, we don't recommend it for the Japanese Yew and encourage you to try the liquid or solid types mentioned above.
How often to Fertilize a Japanese Yew Bonsai
How often you fertilize your Japanese Yew bonsai will depend on the type you apply. If you use the liquid form, you should apply it at least once a week with your watering in spring and summer. In the fall, you can switch to once a month and then stop in winter.
If you decide to use the solid form, you can apply the fertilize once per season. The pellets or spikes should last for the entire season, but you can judge by looking at how quickly they dissolve. Remember, skip using them in winter.


Do Japanese Yew Bonsais Like Acidic Levels?
Japanese Yew trees love a pH level between 6.0 and 6.5. While this is slightly acidic, it doesn't like going too low down. You'll need to buy a soil tester to ensure that the levels are correct and then make adjustments as time goes by.
Mulching is a great way to increase or decrease pH levels. For instance, some leaves from other species are excellent in increasing the acidic levels in the soil. There are even some fertilizers that assist.
Is Holly Tone safe for Japanese Yews?
Holly Tone is ideal for any evergreen tree that loves acidic levels. Therefore, it's an excellent addition to your Japanese Yew. All you do is drill small holes in your soil and apply the powder to each one. You can do so in the spring and fall, using half the dosage in autumn.
Step-by-step Guide to Fertilizing a Japanese Yew Bonsai
Now that you have a general idea of Japanese Yew fertilizer, we have a step-by-step guide for feeding your bonsai tree. You'll need to adjust it for the type of fertilizer you're using, but you'll get the gist of it:
Spread the fertilizer evenly over the soil. The Japanese Yew roots remain shallow and grow around the circumference of the container.
You can use a small rake to disturb the top part of the soil to help the fertilizer spread and sink down.
Use a water tray to catch any liquid that flows out the drainage hole so you don't waste any fertilizer. You can also use humidity trays so the sun can evaporate the liquid and increase moisture in the air.
Ensure you water your bonsai daily in summer and spring to help absorb the fertilizer.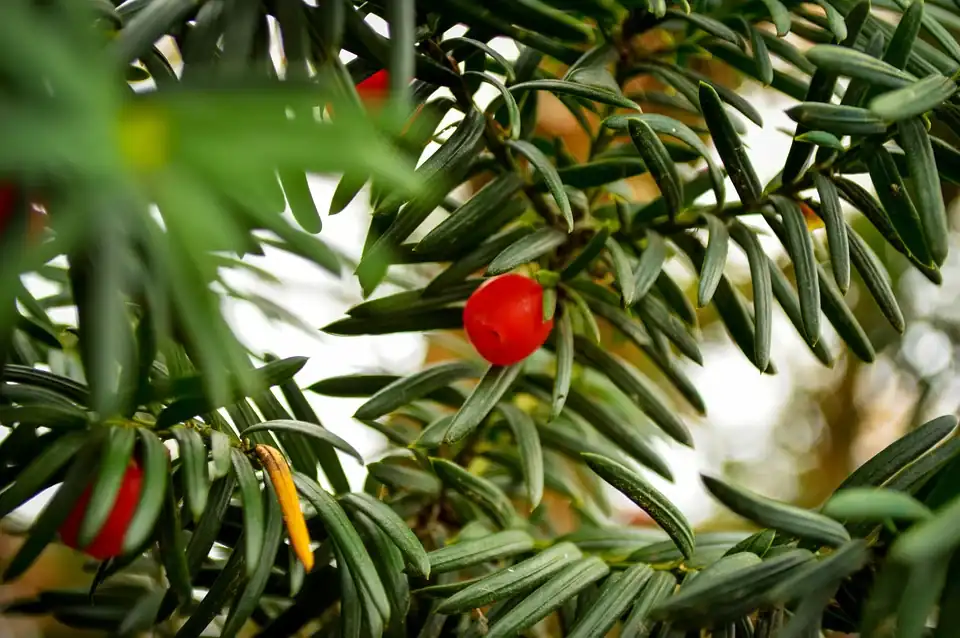 Using Japanese Yew fertilizer is easy, as long as you apply the correct ratios and feed your bonsai at the correct times. Watch your small tree for signs that it needs some food, and let it rest in the winter. If you do it right, you'll have stunning berries and leaves to show off in your bonsai nursery for everyone to enjoy.