Top 10 Bougainvillea Instagram Accounts
Most of us spend at least a few hours a day on social media. Social media can also be a great asset to any hobby. When it comes to the art of bonsai, Instagram can be a great source of inspiration and support for growing and training your own Bougainvillea bonsai.
There are so many different accounts and tags related to bonsai that it can sometimes be challenging to find helpful ones when it comes to this unique flowering species. That is why we've done the work for you and set up this list of the top Bougainvillea bonsai accounts and tags on Instagram.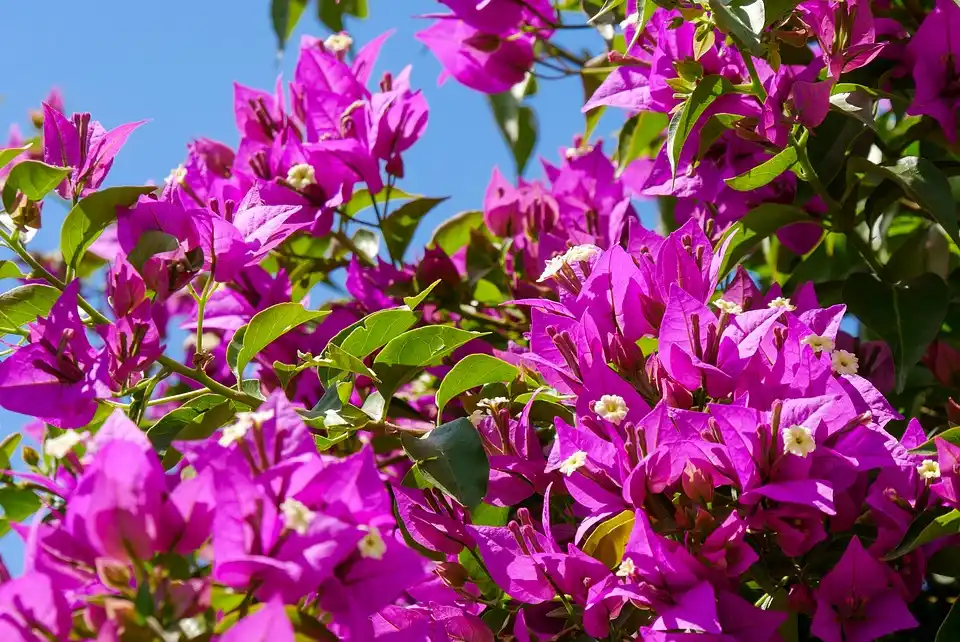 Top 10 Bougainvillea Instagram Accounts and Tags to Follow
After scouring Instagram, we've identified the top 10 accounts and tags to follow to get some inspiration and advice on your Bougainvillea bonsai.
This tag has a lot of beautiful Bougainvillea photos for you to enjoy and get some inspiration. They have a lot of posts to scroll through, with a wide range of Bougainvillea. While some aren't technically bonsai, there are still a lot of specimens and a range of species with different colors to enjoy.
This is a newer Bougainvillea bonsai tag on Instagram and shows bonsai in various stages of training. You can even share your progress with your Bougainvillea here and see what response you get. This tag also shows a few more complicated styles that you don't often see with Bougainvillea (but are possible), such as the literati style. Even a few images of albino Bougainvillea with white foliage and pink bracts are unique.
This tag has quite a few lovely bonsai and is great for inspiration as to what is possible in styling a Bougainvillea. A few of the masterpieces here are a true testament to what is possible in the art of bonsai with enough patience. This tag also contains quite a few posts, so there is definitely enough to get your creative juices flowing for your next bonsai project.
While this isn't a purely bonsai related tag, you are still sure to find heaps of inspiration here. There is also the occasional bonsai that comes through. This tag has some of the most beautiful photos containing Bougainvillea, which show the plants versatility and beauty. Just seeing how these beautiful shrubs appear in nature and even a few urban areas can unlock ideas for styling a Bougainvillea bonsai.
If you love Bougainvillea, then this tag will leave you amazed. There is such an extensive range of stunning photos of Bougainvillea in all different colors and settings. Exploring and browsing this tag is a joy for anyone who works with and admires this hardy little shrub with its colorful lantern-type bracts.
This is a newer account for a business in the USA that specializes in Bougainvillea bonsai. Not only will you get a ton of inspiration from following their account, but you may also just find your next bonsai. They showcase a wide variety of the different species of Bougainvillea, which means you will see a wide range of colors. You can also ask for advice and get a helpful response, which is excellent for those needing some support along their journey.
A bonsai enthusiast created this account for other bonsai enthusiasts. Although not just restricted to Bougainvillea, you will find a few stunning bonsai here. This account includes photos of Maples, Wisteria, Junipers and Bougainvillea among the different bonsai species.
This account is from another bonsai enthusiast and again shows many different species of bonsai, including Bougainvillea. There are a few really stunning mature bonsai on this account, which makes it a great source of inspiration and a glimpse into what your bonsai could be in the future with the proper care. We especially love the style variations of the Bougainvillea shared on the account.
Although this is just a fan page, it does share some of Nigel Saunders best bonsai, including a few of his Bougainvillea. This is a great resource if you are looking for inspiration and some guidance, as he is a great teacher when it comes to learning the art of bonsai. You are sure to find some inspiration and support by following this Instagram account.
If you are looking for an Instagram account with a wide range of Bougainvillea bonsai, then you should follow @miniaturasbonsai. Here you will find photos of stunning Bougainvillea in different stages of training and a wide range of styles. Truly the place to get some Bougainvillea inspiration with some other species to keep things interesting.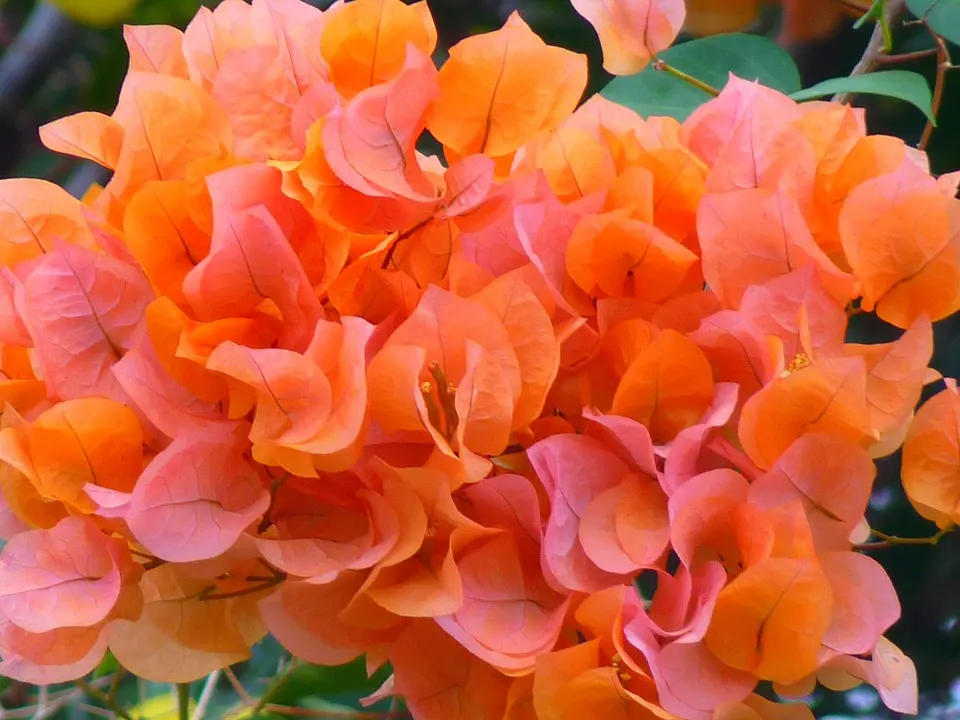 Sometimes we need a bit of inspiration to help us envision what our bonsai can look like. Social media has allowed us to interact with other bonsai enthusiasts, learn from them and get as much inspiration as needed to make your bonsai dream a reality. Whether you're looking for Bougainvillea-specific accounts and tags on Instagram or ones that have a variety, you'll be sure to find plenty of creativity.