Bonsai Connects Cultures | Former NBF Member Honored with Prestigious Award
The Order of the Rising Sun is one of the most auspicious awards hailing from the land of the Rising Sun. The order was established by Emperor Meiji in 1875 and is awarded to individuals from Japan or abroad who demonstrate a keen interest and dedication in the advancement of Japan and Japanese culture. 
Earlier this month, the recipient of this prestigious award was none other than former National Bonsai Foundation Board of Directors member and illustrious author Ann McClellan. Here are the details.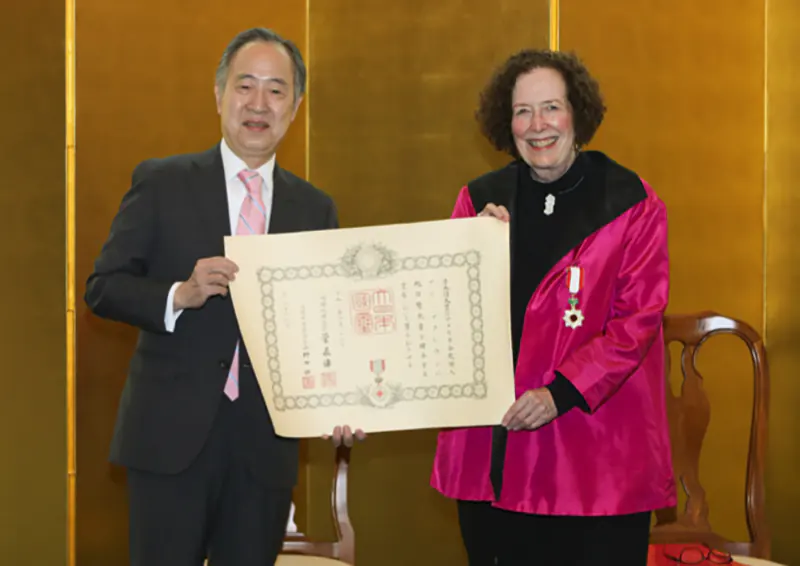 Exemplary Service Earns Ann McClellan an Award
McClellan was selected for her exemplary service and outstanding contributions to the advancement of western awareness of Japanese culture and for fostering friendly relations between the United States and Japan. 
Even though she had officially been awarded the Imperial Decoration in 2021, the official ceremony and presentation of the award only took place recently, on May 10th, 2022. The ceremony took place at the home of Japan's Ambassador to the United States, Koji Tomita. In attendance at the presentation was an intimate gathering of McClellan's friends, colleagues, and family, as well as a small complement of Japanese officials. 
Koji Tomita, the Japanese Ambassador to the United States, commenced the highly dignified ceremony with a speech, welcoming the intimate gathering and detailing her many contributions and achievements leading up to the presentation of the prestigious award. Tomita then presented McClellan with a certificate signed by the Prime Minister of Japan, accompanying her medal, which he secured to her jacket for the ceremony. 
'I am humbled beyond measure to have been recognized in this way," McClellan said. "It wasn't something I sought or expected. The award came in a lovely lacquer box, which I keep in a special spot where I can see it daily, sometimes I reach out and touch it, just to affirm to myself that it's really here in my world.'



McClellan's Contributions to Japanese Culture
McClellan has dedicated the bulk of her life to the advancement of western awareness of Japanese culture, an interest she acquired while teaching Japanese and wider Asian history to high school students as she was finishing her college degree. She has subsequently been to Japan several times, working on the product development team for the Smithsonian Institution and writing several books on cherry blossoms, as well as the wide adoption of bonsai culture throughout the western world. 
'I was one hour ahead of the students in learning that semester, but it launched my abiding interest in Japan and all things Japanese.' McClelland mentioned during her speech. 'I thank the cherry blossom and bonsai spirits for the honor and privilege of sharing their stories, and I thank the government of Japan for its recognition of my efforts to expand understanding of Japanese culture through these trees.' 
Bill, McClellan's eldest brother, was also in attendance and honored his sister with a heartfelt toast praising her many professional and academic accomplishments and recounting a few cherished, shared memories. 'To you and your written works and presentations on the Sakura Celebration, bonsai and Japanese culture – we toast your good works and wish you good luck in your next projects.'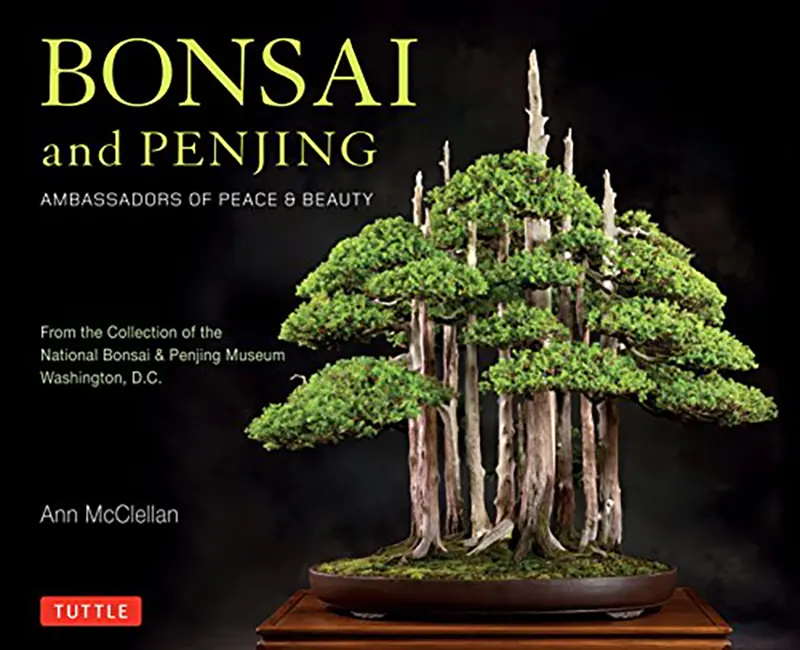 McClellan says that she is in a state of astonishment brought about by the experience and is still living in the reverie. McClellan's time as a member of the NBF Board has sadly come to an end, but the foundation still wholeheartedly supports her efforts and is honored by her long-time leadership within the NBF. 
McClellan will continue to pursue her deep love for bonsai and the Asian cultures and is currently working on her new book highlighting the cherry blossoms that have taken root in the National Arboretum and elsewhere in the world. She is the author of Bonsai and Penjing: Ambassadors of Peace & Beauty. 
News source: The National Bonsai Foundation